Locals warned to prepare for big beach crowds from December 1.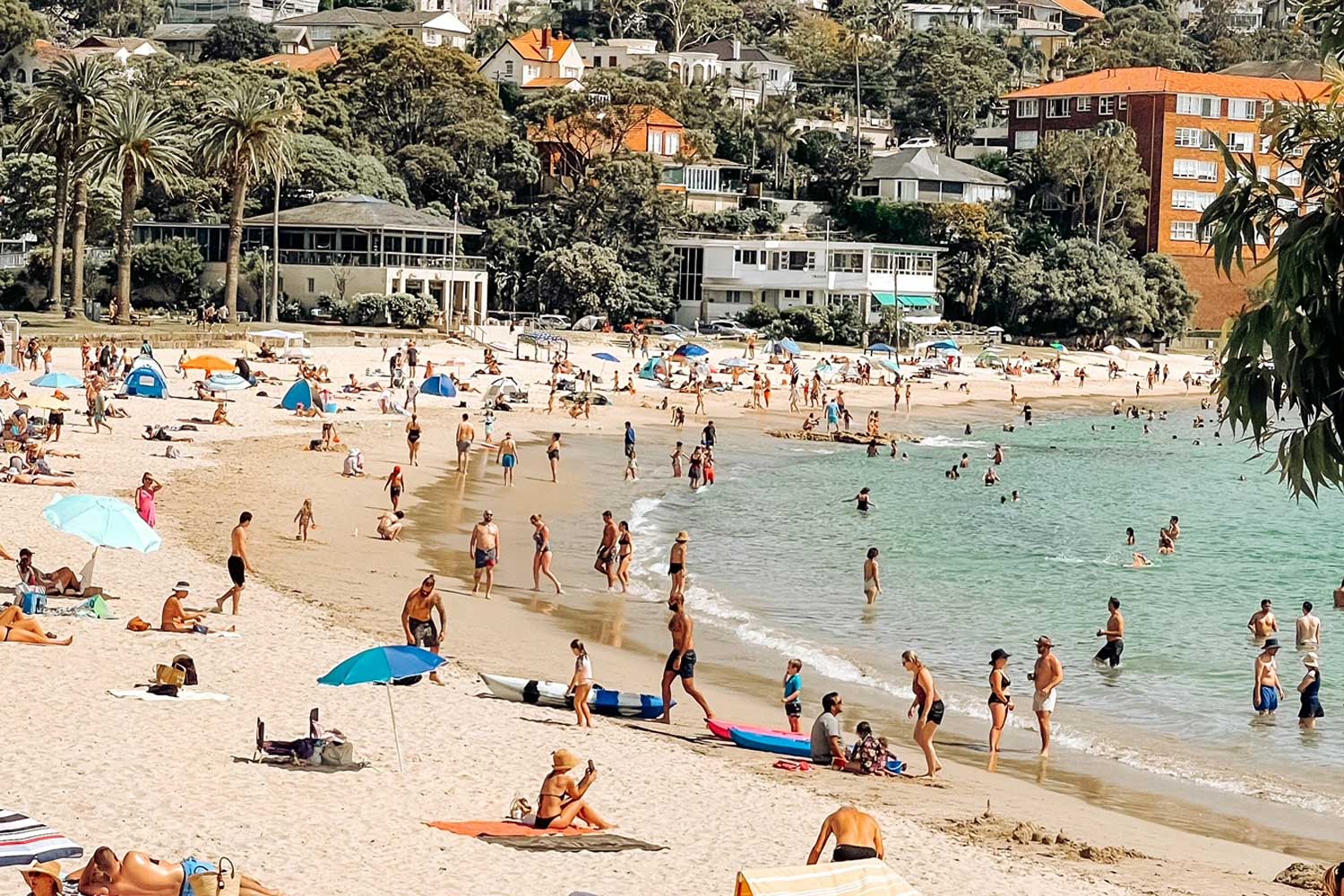 After two years of almost exclusive local beach use, Mosman residents have been told to prepare for big crowds once Sydney fully re-opens on December 1.
Balmoral, Edwards Beach, Clifton Gardens, Chinamans Beach and Sirius Cove are expected to be swamped as the city exits pandemic restrictions, with Council warning popular spots will be "hit hard" in the coming months.
Mosman Council currently enforces capacity rules in line with NSW Health Orders, using Covid Marshalls to monitor crowds and Drones to count beach goers.
But at a Council meeting on Tuesday night, General Manager Dominic Johnson said it is unlikely local beaches would be closed due to overcrowding this summer.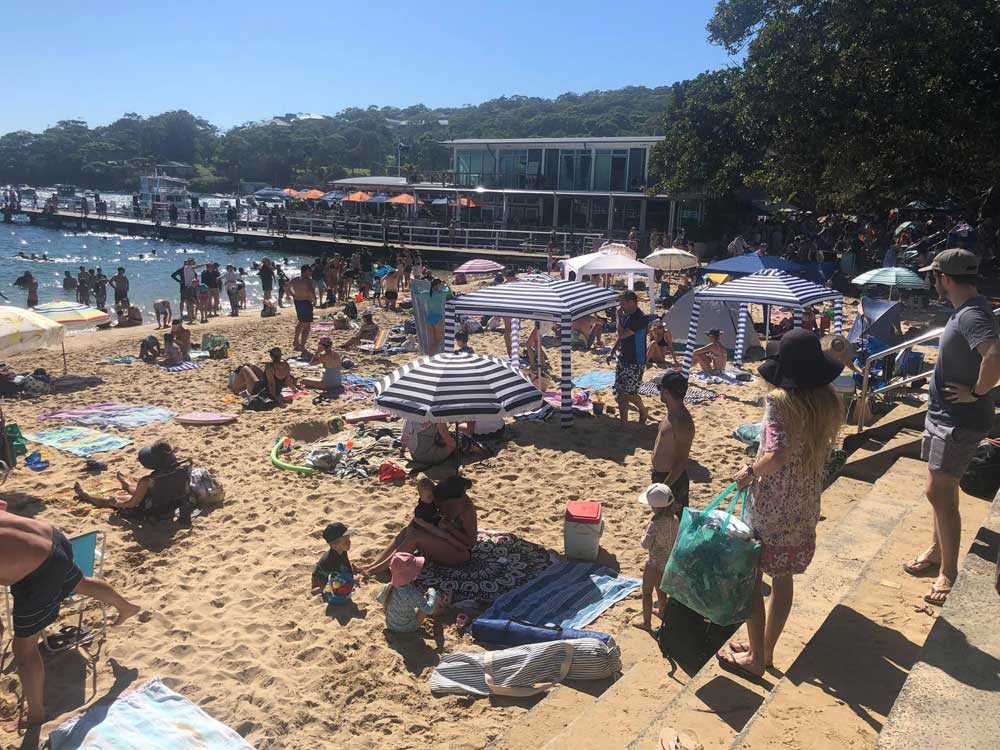 "From December 1st, it's pretty much business as usual and people can circulate without having to stay in their LGA," Mr Johnson said, "they don't have to wear masks outside and they can congregate in numbers."
"So, I think quite soon we're going to reach a time, yet again, when our beaches will be heavily populated – and there will be no ability to close the beach for health reasons."
Capacity thresholds in place until December 1 are 1900 people at Balmoral, 150 at Balmoral Baths, 900 at Chinamans Beach and 600 at Clifton Gardens.
Mr Johnson said after that date, "we can't close the beach just because it's busy or because the traffic is backed up, or because locals don't like it."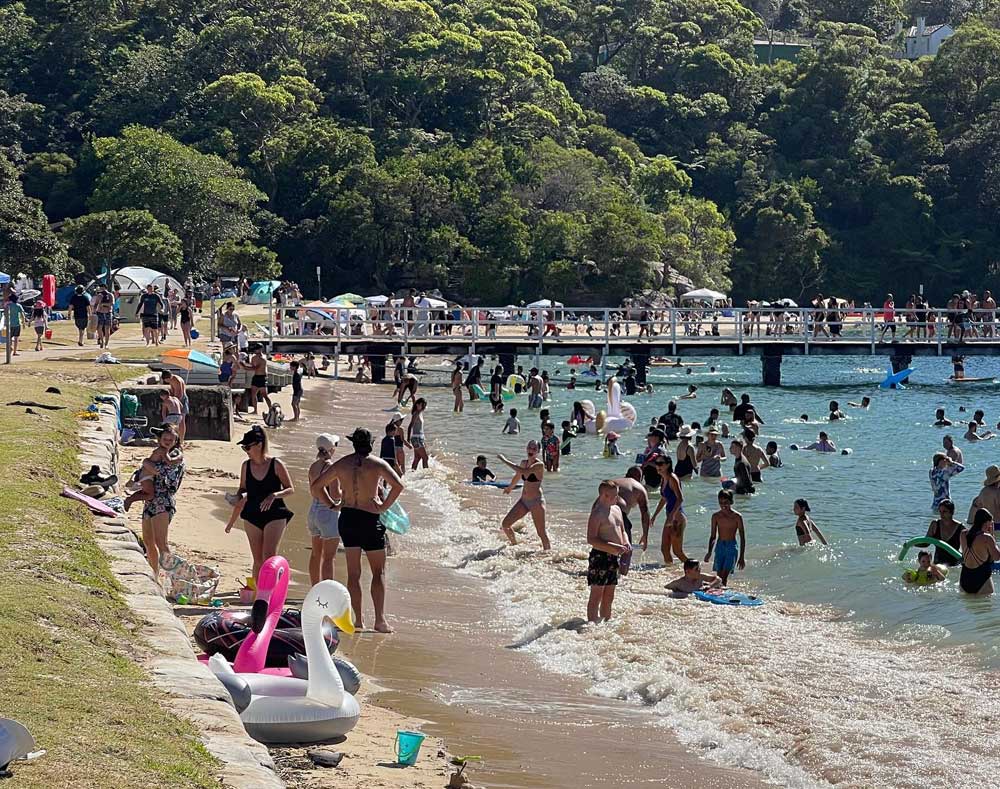 Mosman Council's Director of Environment and Planning, Craig Covich, said while local beaches will continue to be monitored, it was unlikely visitors would be turned away after December 1.
"The decision to close the beach will not come lightly," he said, "I doubt we would ever close the beach again."
Mr Johnson told Councillors present at the meeting that no matter how frustrated they are, "if the health orders don't allow us to close the beaches because of Covid gathering prescriptions, then we won't be closing the beaches."
"You'll just have to live with the normal year in, year out frustrations of lots of people (on the beach) and lots of gatherings."
Get The Latest News!
Don't miss our top stories delivered FREE each Friday.