Long Weekend Shame: Local Beaches hit capacity as crowds dump TONNES of rubbish at Balmoral and Clifton Gardens.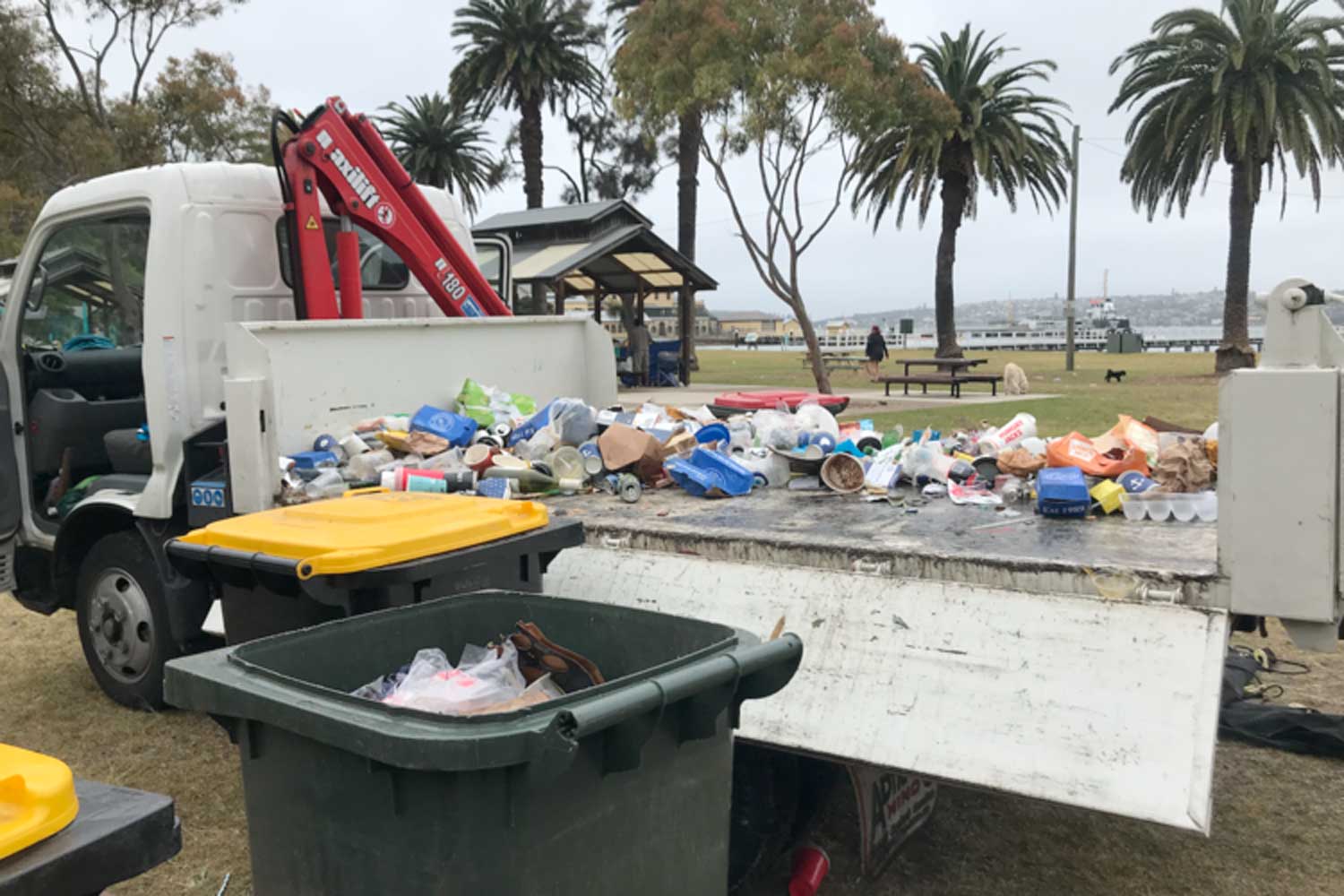 An open letter to the Wescon Garbos, who today made Mosman's open spaces beautiful again after the long weekend.
Dear Garbos,
Every morning, you greet the early risers with a smile, a wave and a cheery G'day while toiling away doing the job that nobody wants to do.
But something was different today. There were more of you than usual, maybe half a dozen. And the light-hearted banter was replaced with a more serious tone as you dealt with the vulgar smells and weird oozes infiltrating our once pristine park land.
I watched in awe while you raked mounds of filthy rubbish left behind by beachgoers and picnickers, who visited Balmoral and Clifton Gardens over the past three days.
There's no other way of saying this, but what you – and your team – confronted this morning was nothing short of extraordinary.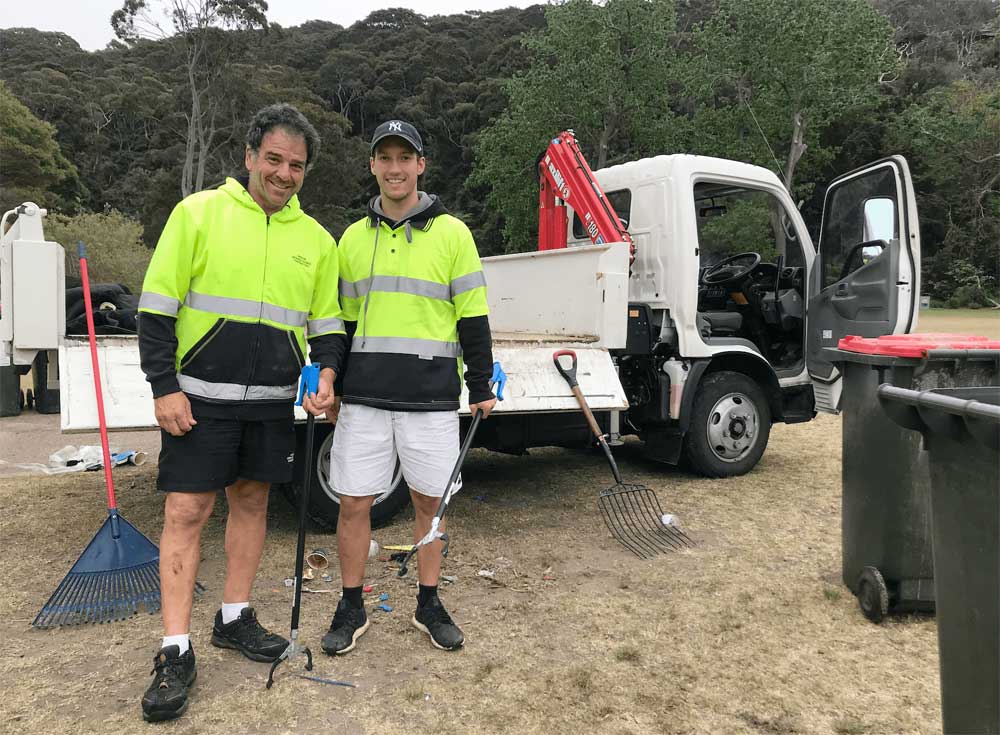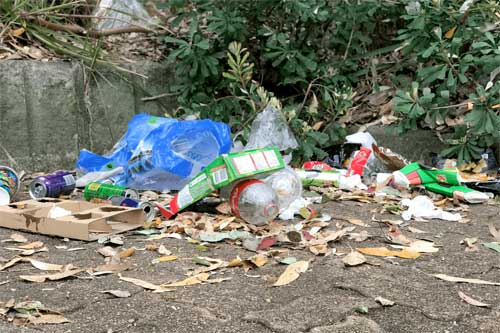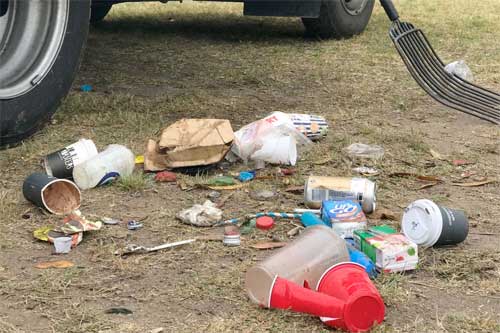 It was shocking to learn your Wescon trucks removed 13 tonnes of trash from Balmoral and Clifton Gardens over the long weekend – and that many of the extra bins put in place were left completely empty.
Unfortunately, that deflated neon beach ball and discarded tarpaulin at the entrance to Clifton Gardens car park was just a precursor to the vile, fetid mess about to greet you shortly before 8am.
On behalf of our community, thank you for cleaning up the mess left behind by those who couldn't be stuffed doing the right thing.
Thank you for sweeping away the broken glass, the empty chip packets, the pizza boxes and take-away coffee cups.
Thank you for picking up the discarded syringes, the dirty nappies, the beer bottles, the fishhooks and yesterday's newspapers.
Thank you for removing the disgusting fish entrails dropped at the tap our local dogs drink from.
Thank you also for hosing away the chewed-up watermelon – and the blood you saw in one of the Council garbage bins.
Thank you for cleaning Mosman's free community barbecues, used all weekend by visitors and left in the most revolting state imaginable.
Thank you for gathering up the used face masks and disposable gloves, the tarps, the still wet beach towels, hats, socks and underpants.
Thank you for restoring our abused beaches and park land back to their natural beauty – before we welcome the next influx of long weekend or public holiday crowds.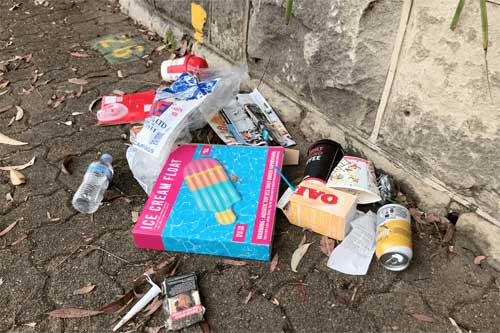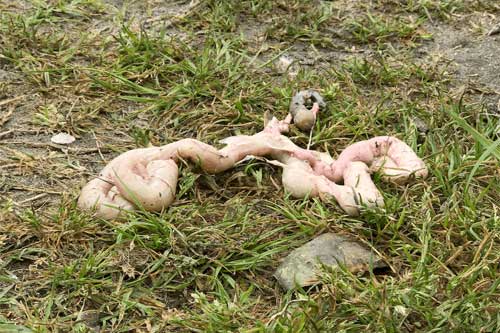 Get The Latest News!
Don't miss our top stories delivered FREE each Friday.