Love Local: More play space for Neutral Bay Public School.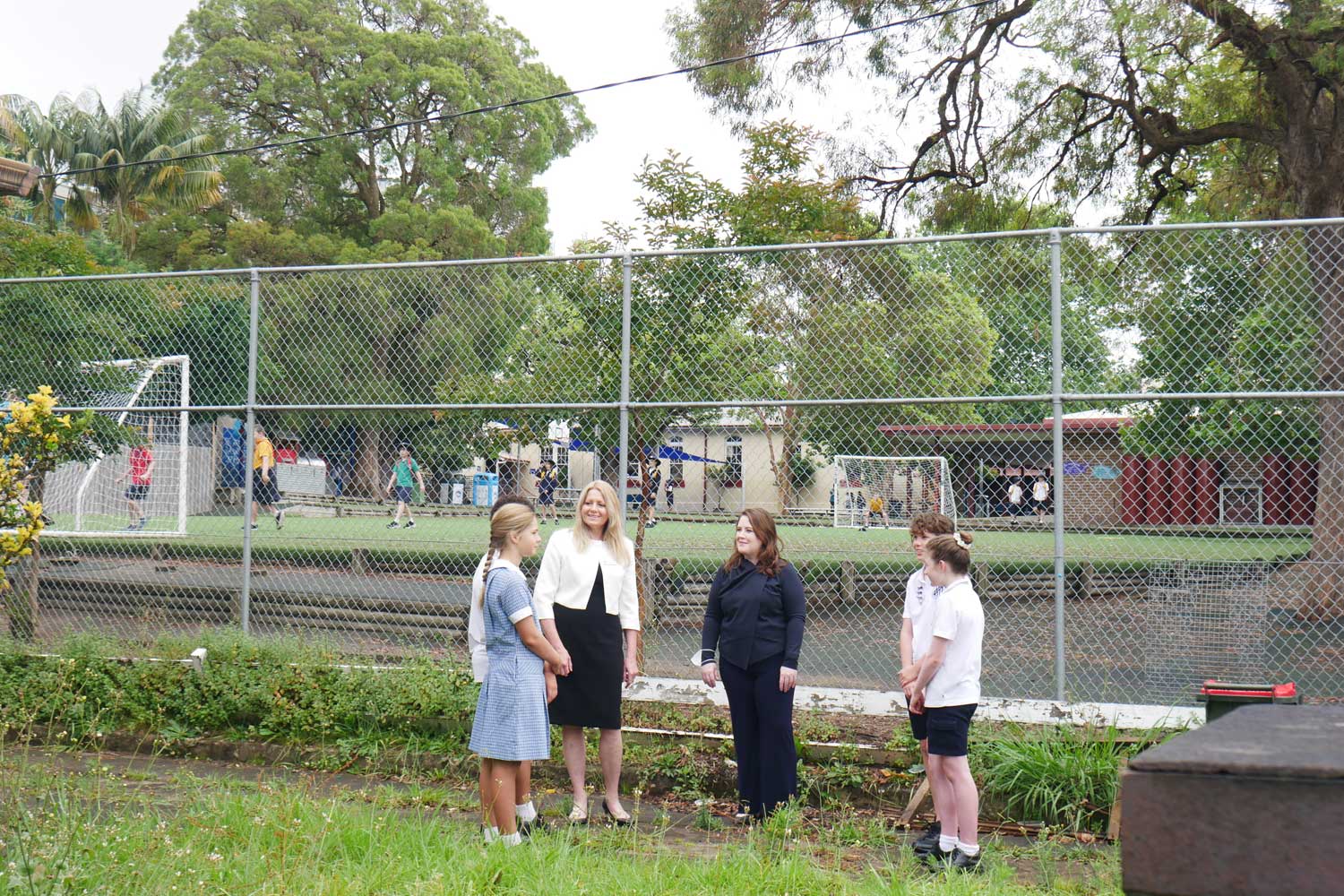 Neutral Bay Public School students will enjoy more play space in the 2022 school year, following the NSW Government's acquisition and planned demolition of the house that currently separates Kindyland from the rest of the school.
Member for North Shore Felicity Wilson said that incorporating this acquired land into the school will take place while final design and planning approvals are undertaken for the fully funded major upgrade of the school
"The demolition of the house at 16 Bydown St opens up a space of 400 square metres, providing a 40 per cent increase in play space for students," Ms Wilson said.
"Over the summer school holidays, we will see a transformation of this space, ready for students coming back to school in 2022."
"Outdoor play and learning spaces are an important part of our kids' education, and I am excited to see the expansion of this valuable space for the school."
"I am following through on my commitment to upgrade Neutral Bay Public to ensure that this high-performing school will continue to be a great place to learn. This upgrade will deliver for local families and school staff with additional classrooms and play space that our kids need now and into the future," Ms Wilson said.
Plans for the upgrade include removing demountables, increasing play space, refurbishing existing classrooms, adding new state-of-the-art classrooms, and overhauling administrative facilities for teaching staff.
"The major upgrade for Neutral Bay Public School is a win for our community, and I thank the school community for their continuing work in co-designing the new state-of-the-art buildings," Ms Wilson said.
Get The Latest News!
Don't miss our top stories delivered FREE each Friday.