Motoring: What the EV is going on in Mosman?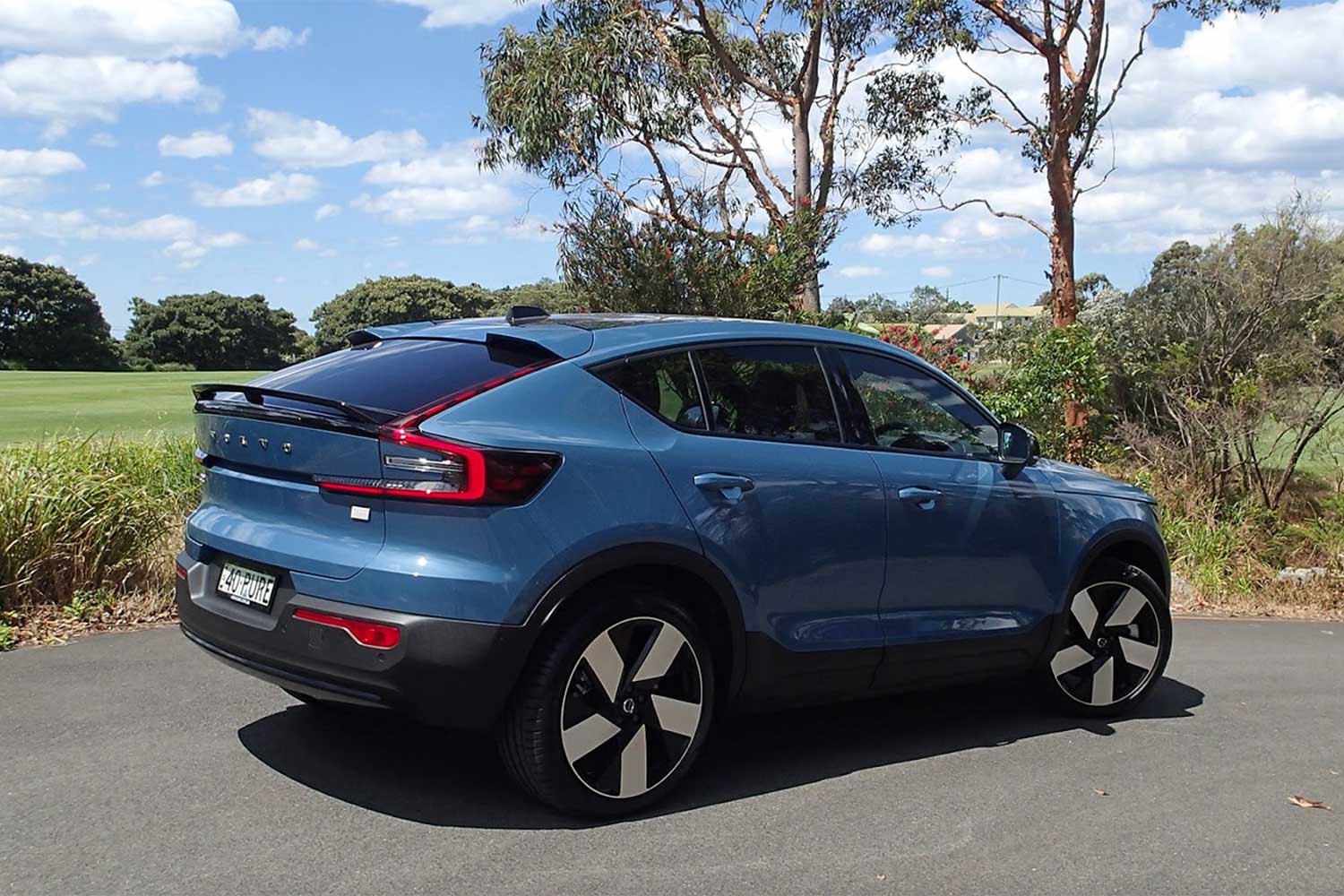 Like most of Australia, Mosman is experiencing an EV boom. There are now over one thousand Full Electric or Hybrid Electric vehicles registered in Mosman. But before the celebrations kick off, internal combustion engine vehicles rule the roost, with over 18,000 registered in the Mosman LGA.
As of the end of July 2023, just over 170,000 cars on NSW roads have some form of electrification in the drivetrain. That number doesn't sound like much; however, 5,000 EVs per month have been purchased in the past year.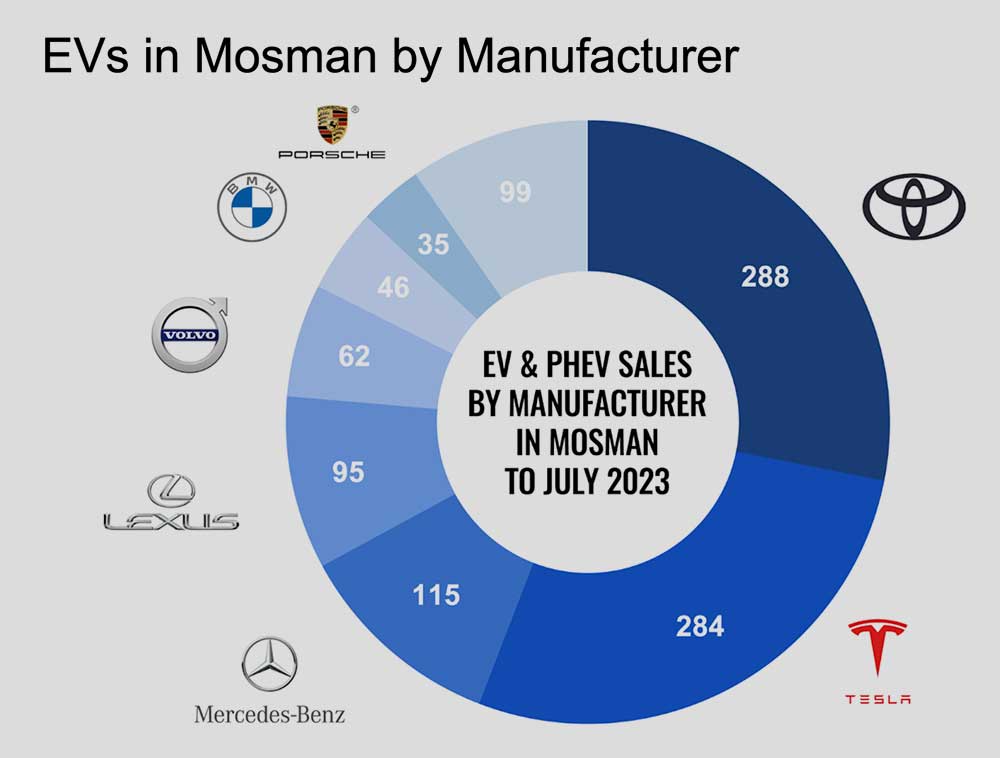 EV Terminology
Here's a breakdown of today's three electrification options for the uninitiated.
Battery Electric (EV) – Cars with 100% battery power, feeding electric motors. EVs are charged from a wall socket, a public EV charger, or via energy regeneration under braking. These are typically cars from Polestar and Tesla, but many other manufacturers now produce EVs.
Plug-In Hybrid Electric (PHEV) – The combination of a regular internal combustion engine (petrol or diesel) and rechargeable battery power connected to electric motors. Batteries are primarily recharged via energy regeneration under braking or from a wall socket. PHEV vehicles cannot be recharged at public EV chargers. Most car makers have at least one PHEV model today. Volvo, Mitsubishi and BMW are the market leaders.
Hybrid Electric (HEV) – Much like the PHEV, the Hybrid Electric vehicle combines regular internal combustion and batteries powering electric motors. The only difference with the Hybrid Electric Vehicle is that they cannot be recharged externally. Toyota is the leader in this segment with models such as the ageing Prius and Camry.
EV Pricing
EVs are costly to make. For manufacturers such as Hyundai, Volvo and Volkswagen, tooling up new and existing factories for EV production is eye-wateringly expensive. So, too, are the batteries and the electric motors going into their dynamic new models. As a result, an EV version of the same petrol model attracts quite a premium.
For example, with a few must-have options, the brilliant new BMW X1 xDrive20i will cost you $85,820 drive-away. The BMW iX1 EV with the same options selected is $98,357, according to the Mosman BMW website.
Over at Genesis, things are a little more dramatic. The Genesis GV70 2.5T petrol AWD SUV with the Luxury pack is $90,843 drive-away. The GV70 Electric version with the same options is the better part of $145,000! That said, the Electrified GV70 is a beautiful car – worth every cent.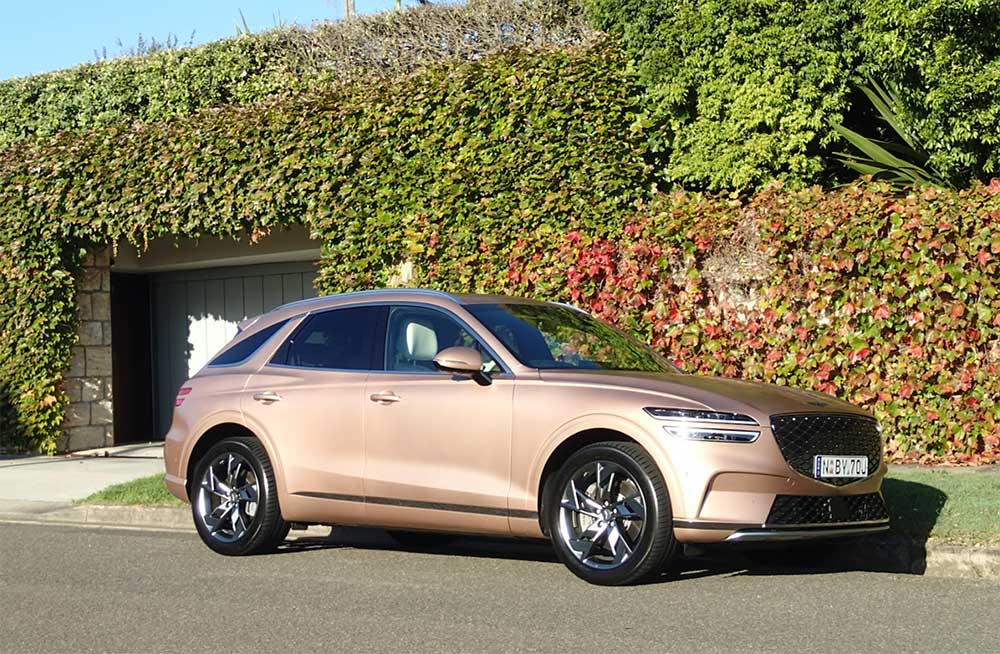 If you'd like to dive deeper into the EV pool, the team at Which Car has compiled a brilliant EV Market Pricing Report if you're unsure what's on offer.
Government Incentives
If you're in the market for an EV, now might be the best time to act. The NSW Government has just announced intentions to roll back the current incentives for EVs.
Right now, new EVs costing less than $68,750 attract a $3,000 subsidy in NSW and new and used EVs up to $78,000 are exempt from stamp duty. However, the previous NSW Government were dreaming when they did the forecasting. In 2021, the plan was to pay out $3,000 in subsidies on 25,000 EVs ($75,000,000). As of July 31, 2023, rebates had only been paid out on 7,821 EVs. No wonder Premier Minns wants to dump the plan and save some money.
Get The Latest News!
Don't miss our top stories delivered FREE each Friday.
Salary packaging benefits for EVs are even more attractive. Head over to the Smart Leasing website for more information.
Range Anxiety – Is it really a thing?
If you've purchased (or are thinking of purchasing) an EV and are unlikely to venture too far from home, then range anxiety is not an issue. Fast forward to the next school holidays, and things will be a bit more stressful in your EV.
We recently completed a 1,300km drive in the new Hyundai IONIQ 6 from Mosman to Tamworth, then to Walcha, and back home via Gloucester and Hexham. We stopped twice for major recharges (each less than 30 minutes) and took advantage of free destination charging where we could – thanks to the NRMA. Along the way, two important lessons were learned.
Firstly, you're best to plan your recharging stops ahead of time rather than get to 20% state of charge (SOC) and start to panic about recharging. You should also avoid using the car's onboard recharging guidance in the Sat Nav, as these are not based on real-time information or the availability of fast chargers.
We used a brilliant app called A Better Route Planner to maximise our time on the road and minimise recharging time. By letting the app know the EV we were in and how much charge we wanted onboard when we reached our destination, it worked out precisely where and how long we would need to stop. A Better Route Planner also works on Apple Car Play so you can use it safely on your in-car screen.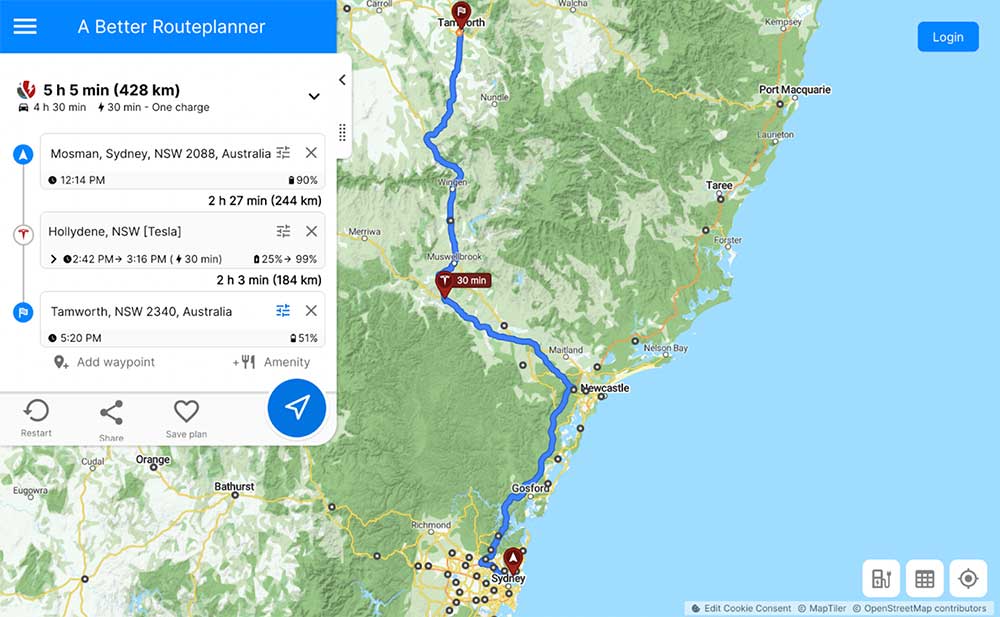 The other lesson I learned is that Cruise Control is the enemy of the EV. You're far better off using the Speed Limiter function and the car's regeneration system to maximise recharge under deceleration and braking. On long trips, I only use Cruise Control when driving through country towns or where the speed limit is 60km/h or lower.
Charging in Mosman
Mosman Council delivered public EV charging infrastructure quickly, but much more needs to be done. Right now, there are only three public EV charging units in Mosman, according to Plugshare.com. EV chargers are planned for other locations around Mosman; however, the Council has yet to confirm details. My tip is to see them installed at Balmoral and the new Woolies Metro.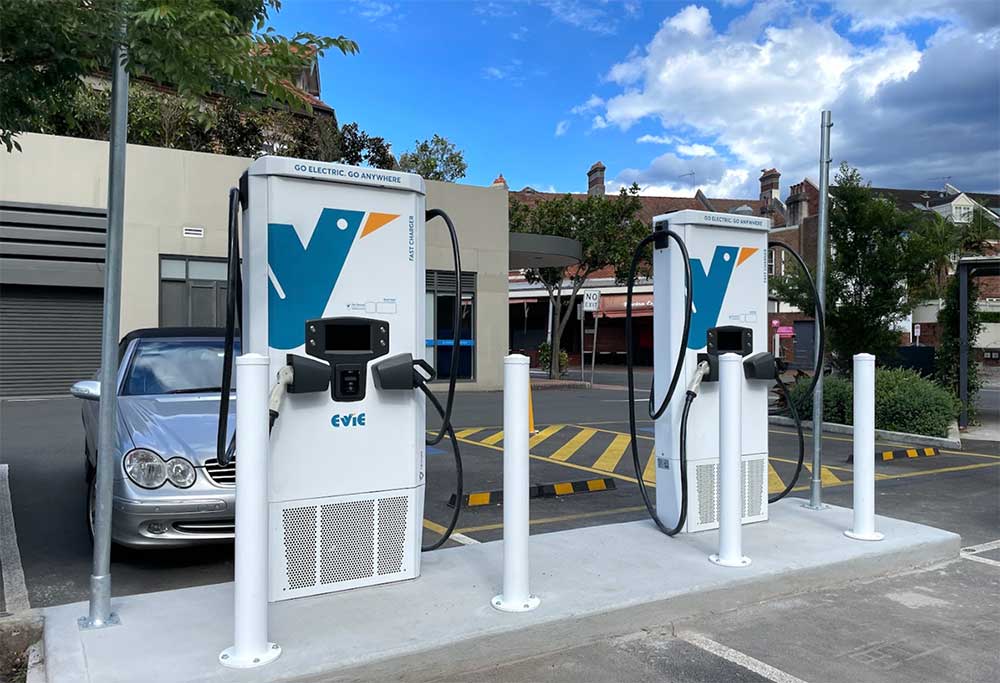 The EVIE Networks chargers in Mosman are only 50kW, so if you're in a Polestar 2 with a 78 kWh battery, it will take just over 90 mins to charge and costs 50c per kWh. So if we start charging the Polestar 2 with 10% battery, it will cost approximately $35 to charge to 100%.
There's certainly a lot to unpack in the world of EVs today.
Get The Latest News!
Don't miss our top stories delivered FREE each Friday.