My Mosman: Author Paul Ashford Harris on the release of new book Love, Oil and the Fortunes of War.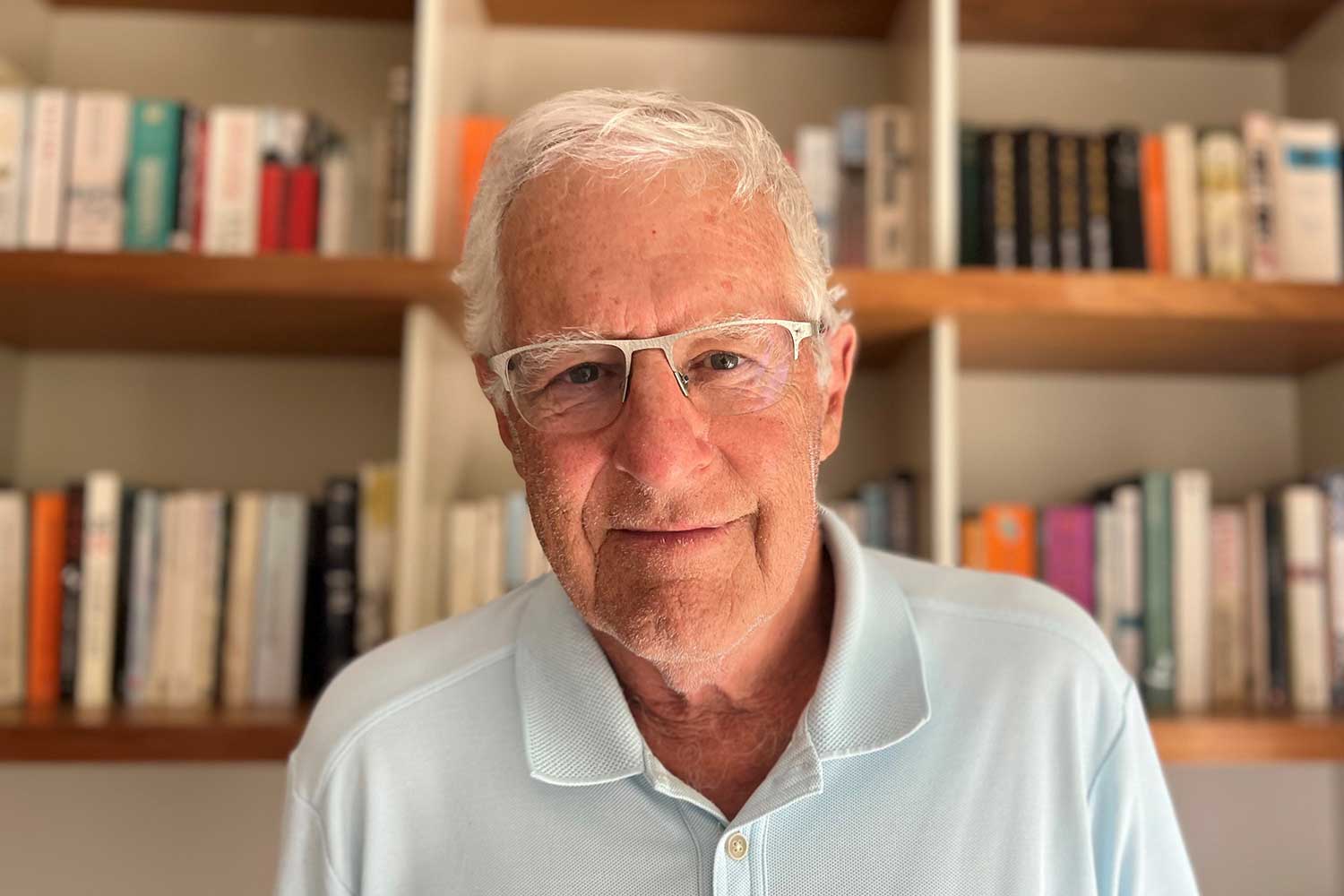 Local author Paul Ashford Harris has just published his latest book, to be launched by Zali Steggall on Tuesday 21 February at Mosman Art Gallery.
Titled Love, Oil and the Fortunes of War, this fast-moving, humorous, deftly observed and historically accurate novel sweeps up the reader in a rollicking tale of adventure, colourful characters and exotic locations to provide a new understanding of the course of World War I.
He spoke with us about his love for Mosman and why it is the ultimate place to call home.
ANNA: Thanks for speaking with us today, Paul. How long have you lived in Mosman?
PAUL: My wife and I moved here in 1973. Even now, after four children and 12 grandchildren we're still in Mosman – and don't plan to leave any time soon!
ANNA: What does a typical day look like?
PAUL: For my wife and I it always starts with an early morning swim at Balmoral. We take a dip year-round, summer and winter. It's an unbeatable way to begin the day. Afterwards, we'll have a coffee at the beach but there isn't one favourite coffee shop. We share our patronage around to support local businesses.
ANNA: Do you write every day?
PAUL: I am always researching – or working on something. I am very fortunate to have authored three books, two plays and five children's books. And next week I'm thrilled to have Zali Steggall launch my latest work.
ANNA: Tell me a bit about the new book.
PAUL: It's been a wonderful experience to research and then write. The book took about three-and-a-half years of work, and I must thank my wife for putting up with me during the process. It wasn't always easy!
ANNA: Do you have any pets?
PAUL: Yes, we have two Daschunds called Gin and Tonic! They are regulars down on The Esplanade and recognised by many of the locals.
ANNA: Where do you like to eat out in Mosman?
PAUL: I must say we've been saddened by the closure of long-standing restaurants like DC's and Il Perugino, but having said that our favourite place, Public Dining Room, is better than it's ever been. The service – and food – are impeccable.
ANNA: Is there a local spot you'd recommend to a first-time Mosman visitor?
PAUL: I think one of the very best things to do in Mosman is visit our incredible Art Gallery. It's a hidden gem with works from some of Australia's iconic artists freely available for everyone to see.
ANNA: The best thing about living in Mosman is?
PAUL: The beaches, the tight-knit community and the natural beauty that surrounds us. We are so lucky to live in this part of the world and I think we all need to pinch ourselves from time to time!
About the Book
From the opening lines of this fast moving, humorous, deftly observed and historically accurate novel, you'll be swept up in a rollicking tale of adventure, colourful characters and exotic locations, and perhaps take away a new understanding on the course of World War I.
With war imminent, the British Navy is, for the first time in a century, under serious threat. What led them to switch from coal to oil, from ancient battleships to Dreadnoughts, giving them an unassailable advantage? The backstory, based on real people and events, and imaginatively brought to life by Paul Ashford Harris, is a transporting and amazing narrative.
Love, Oil and the Fortunes of War revolves around three very different characters:
Gertrude Bell, a brilliant and eccentric female archaeologist who is more at home in Persia than England.
The new First Sea Lord Jacky Fisher, who battles to convince the British Navy to modernise their fleet.
Pugnacious William D'Arcy, a Queensland businessman with a shady history, who 'owns' the biggest oil strike in history.
When the lives of these three remarkable people collide – ranging from Persia to London, from Far North Queensland to Gallipoli – the course of history is changed.
This world of love and oil is an outrageous tale of spirit, passion, perfidy and valour. It will delight, amuse and educate, a rare combination from a writer who succeeds in his goal of making history enjoyable and memorable.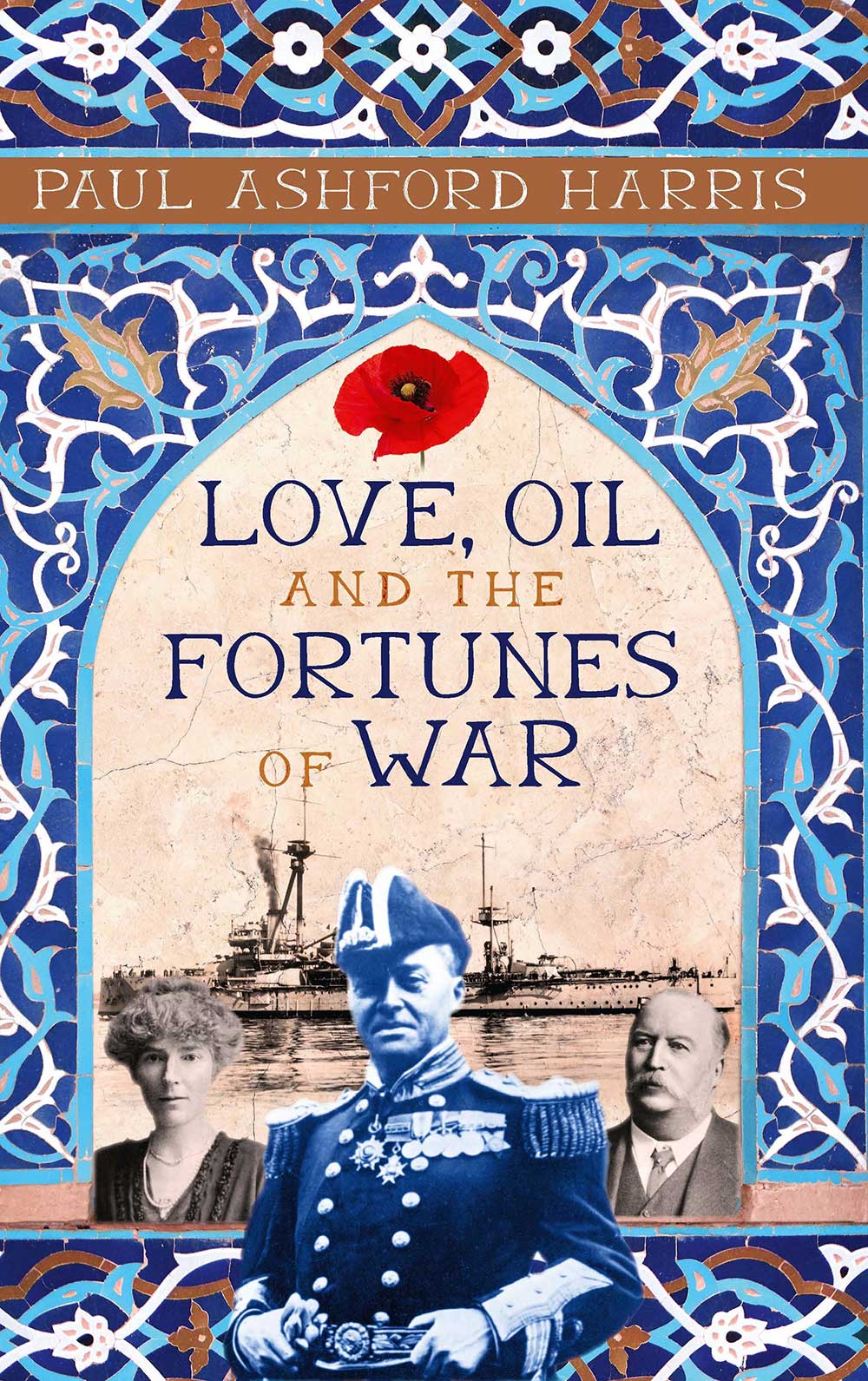 Get The Latest News!
Don't miss our top stories delivered FREE each Friday.