New builders for Mosman's controversial Allan Border Oval project – and we can reveal the completion date!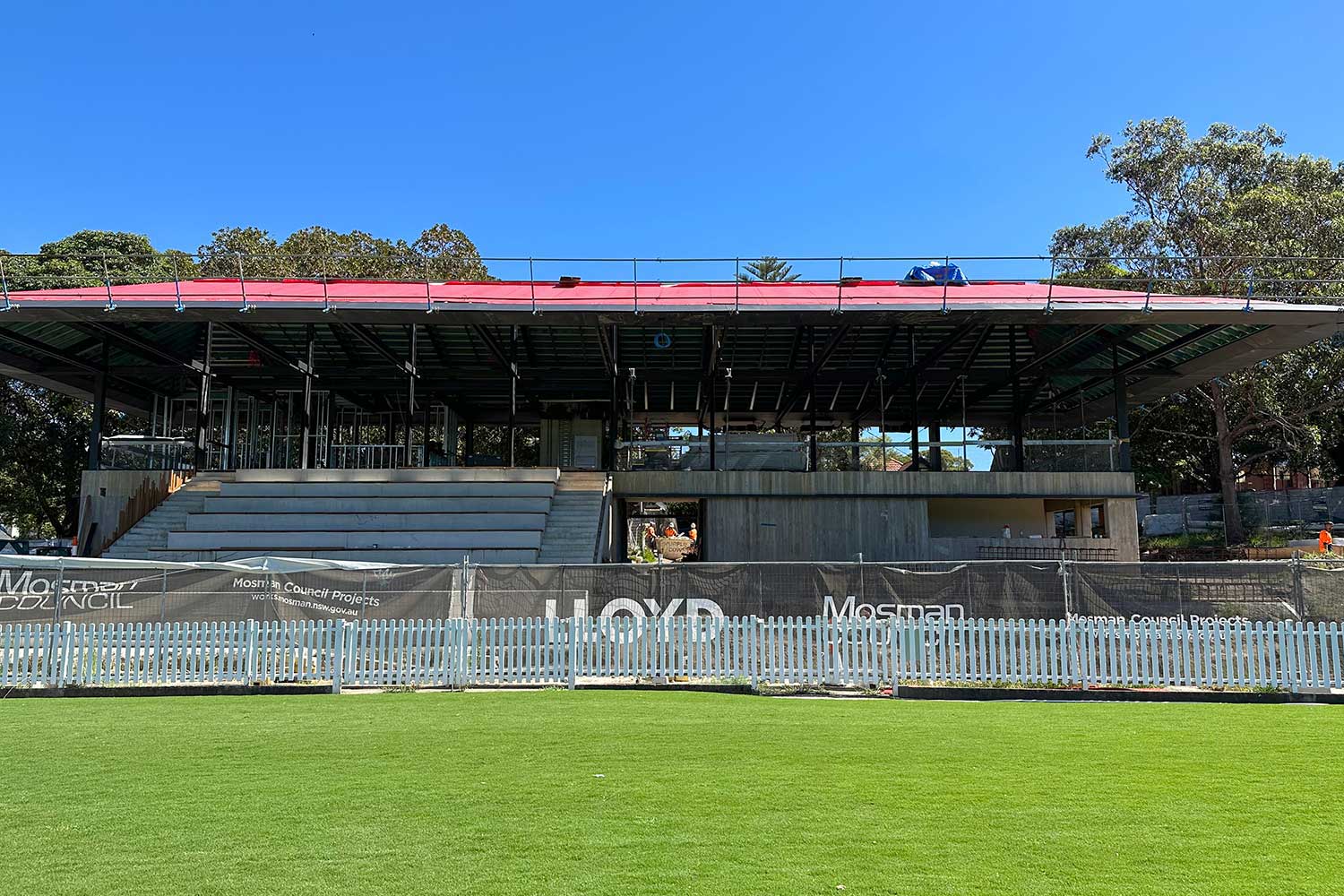 Building work on Allan Border Oval's new pavilion has finally resumed, after lengthy delays caused by the financial collapse of the project's original contractor.
Civil design and building firm Lloyd Group slumped into voluntary administration in March, leaving 59 significant structures in limbo, including the state-of-the-art sports facility located on Myahgah Rd.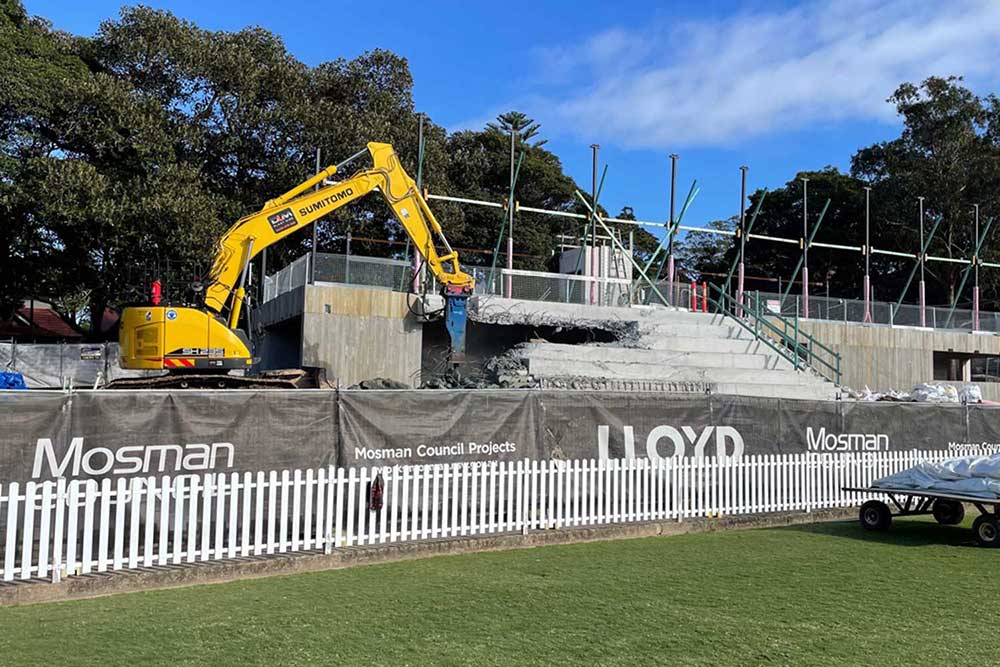 Reitsma Construction, the firm who worked on the Mosman Swim Centre renovation in 2020, has today inked a deal with Council to complete the controversial build which has been plagued by setbacks.
"Staff have worked around the clock to get a new contractor on board and we are delighted to have engaged a contractor of the calibre of Reitsma," Mosman Mayor Carolyn Corrigan said.
Mosman Council General Manager Dominic Johnson welcomed the return of builders and machinery to the local landmark, saying the anticipated completion date would be in the first quarter of 2024.
"On-site works have already commenced with full site mobilisation to occur in the next few weeks," he said.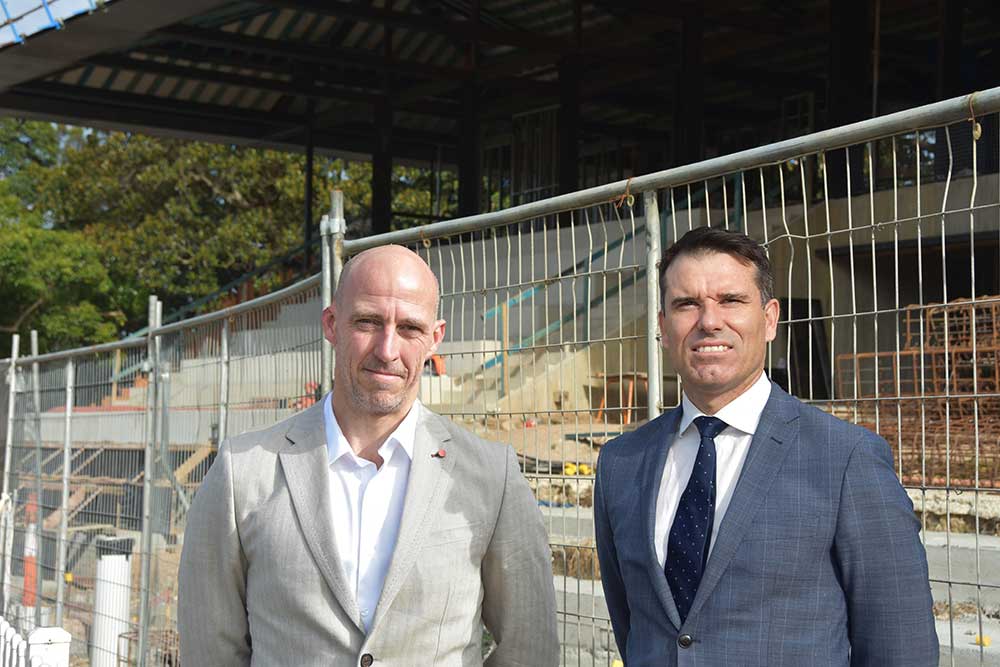 "We are looking forward to opening the pavilion during the first quarter of 2024 and we appreciate the patience of the sports clubs and wider community as we work together to complete this important project."
Reitsma Managing Director Wes Hart said remaining works include roofing, glazing, internal fit-out and landscaping.
Get The Latest News!
Don't miss our top stories delivered FREE each Friday.
"I'm excited to work together with Mosman Council to finish this landmark building which will deliver a stylish and functional sporting facility for the local community," he said.
The pavilion and grandstand will include ground floor change rooms, public toilet amenities, groundkeeper/storage facilities and a kiosk while first floor facilities, accessible via a lift, will include a function room, kitchen, toilets, scorers room and a terrace.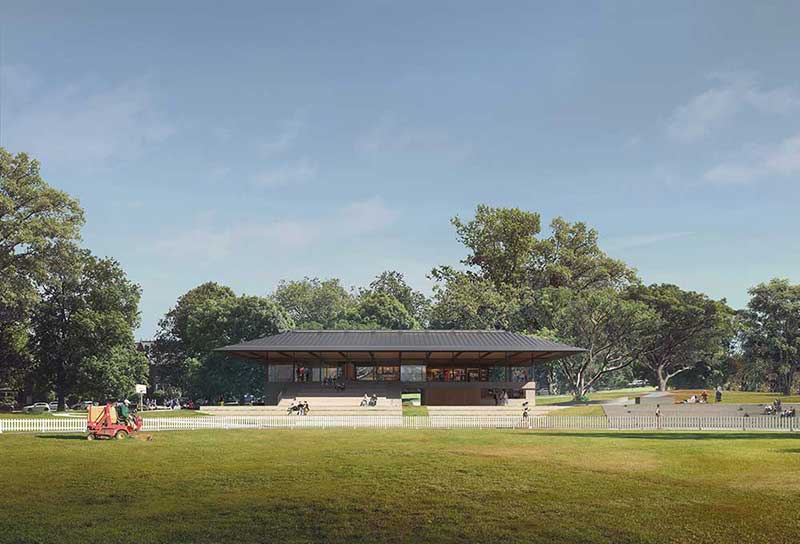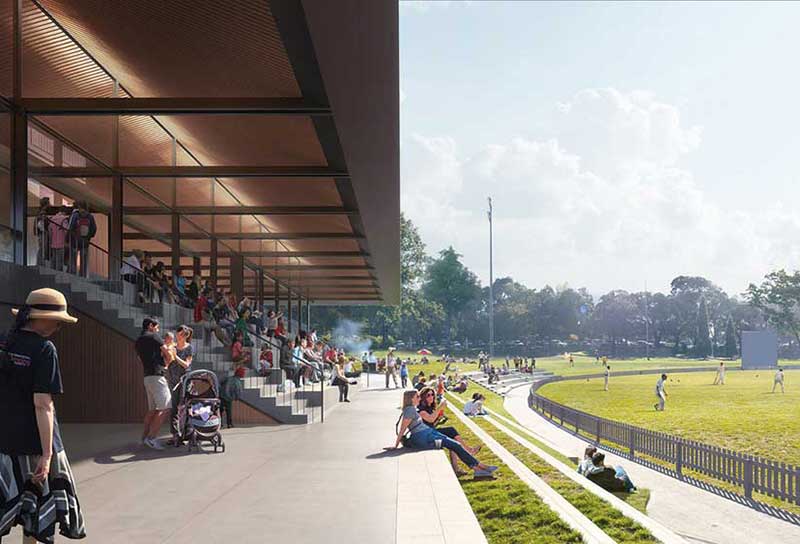 State-of-the-art features including solar panels and a rainwater harvesting system will minimise the impact of the building on the environment. Outside, a barbecue and practice netball/basketball court will be set in landscaped surrounds.
Mosman Cricket Club President Warwick Adlam told Mosman Collective he was "relieved" to learn a new company had been appointed to complete the pavilion.
"This will be the third consecutive cricket season without adequate facilities and the boys will really feel it this year," Mr Adlam said.
"We've had to cop it on the chin and the whole situation has been less than ideal for our players.
"No changing facilities, no showers, no canteen and no social aspect to the game impacts not just cricket players but the entire community.
"When the new facility eventually opens it will be an incredible asset for Mosman, but we just want it to be completed."
Get The Latest News!
Don't miss our top stories delivered FREE each Friday.