Flashback 1988: Looking for late night love – in all the wrong places – at Bevy's Wine Bar in Mosman!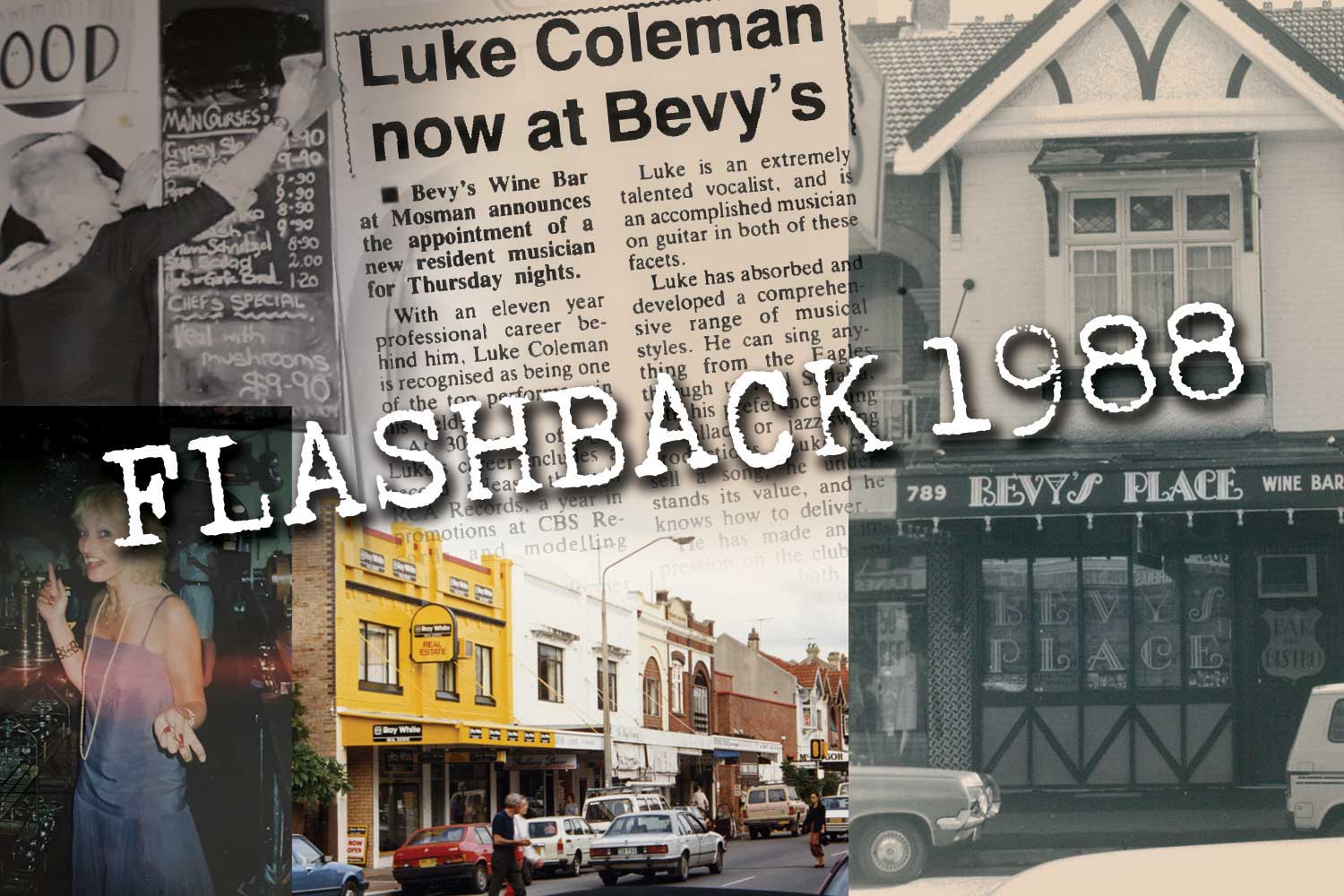 If you were looking for late-night love in the 1980s, Bevy's Wine Bar on Military Rd was the place to be.
A landmark haunt open until 2am six days a week, the Mosman bolt-hole played host to a revolving door of Australian celebrities, famous musicians, newly minted divorcees, and desperados, all obscured from prying local eyes thanks to heavy velvet curtains drawn tight across large street front windows.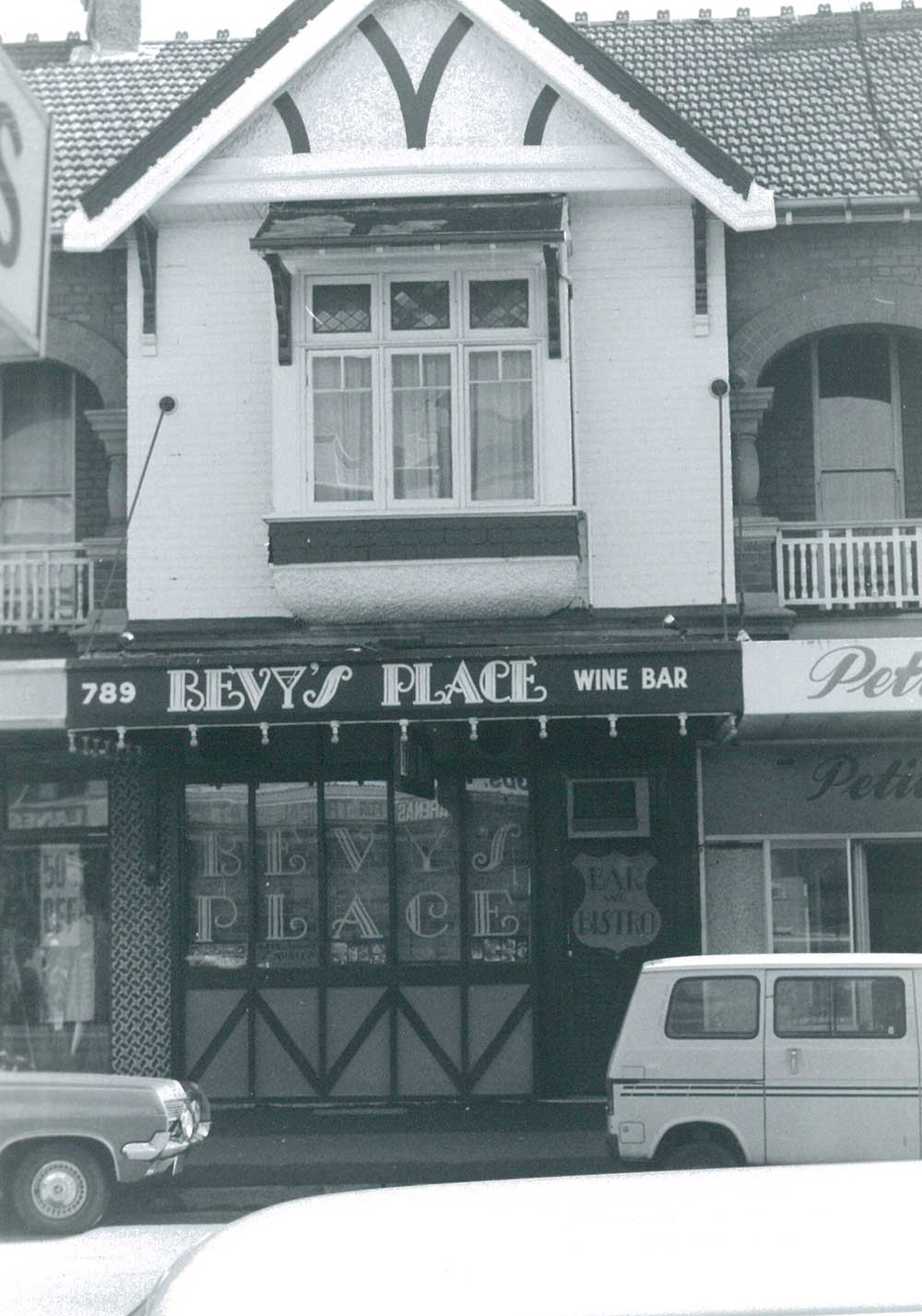 "They were golden years," says former owner Karen Lilley, "Bevy's was a beacon for people wanting to kick on after the local pubs had closed at 10pm."
"The bar was a sea of big hair, shoulder pads, cheap wine, and fantastic music. It was a decade of excess, and our customers loved every minute of it."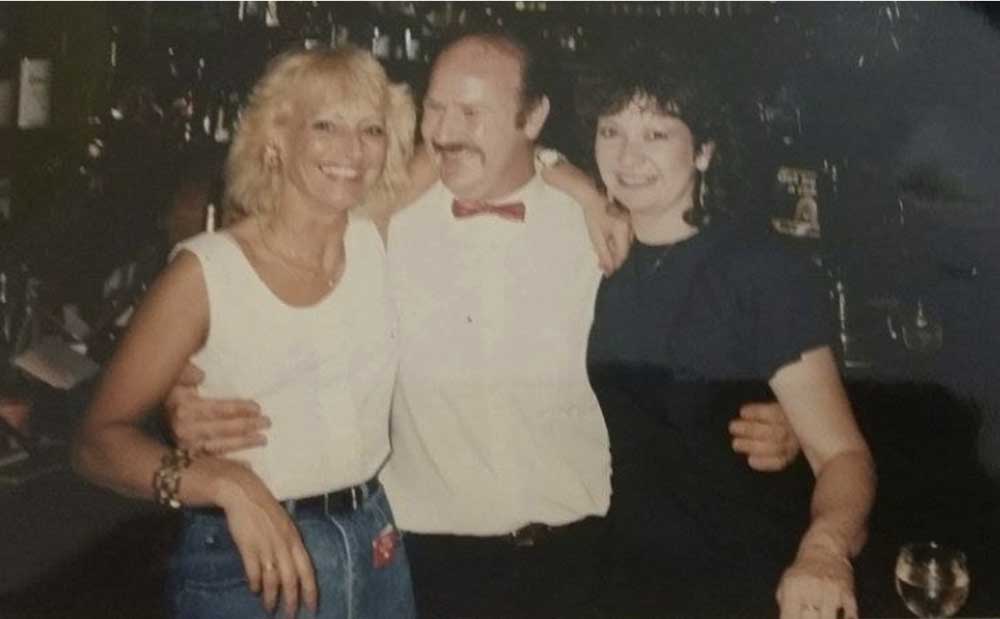 A Bathurst publican, Karen quickly jumped on Australia's wine bar revival in the mid-80s, a safe and alternative offering for women who didn't want to patronise the public bar in a hotel.
"In the 1980's, pubs were still very much a man's domain and places like Bevy's provided comfortable surrounds, good food and entertainment for people who liked to drink wine," she said.
Get The Latest News!
Don't miss our top stories delivered FREE each Friday.
With just eight tables and 12 bar stools in the main bar, Bevy's regulars dined on a distinctly 80's menu prepared in the upstairs kitchen by a Hungarian chef who would cook into the early hours of the morning.
"We had things like Veal with Mushrooms, Vienna Schnitzel and a dish called Gypsy Steak, which the locals loved," Karen told Mosman Collective.
"If I remember correctly, it was heavy on paprika and garlic and probably not the best thing to order if you were hoping to go home with someone at the night's end!"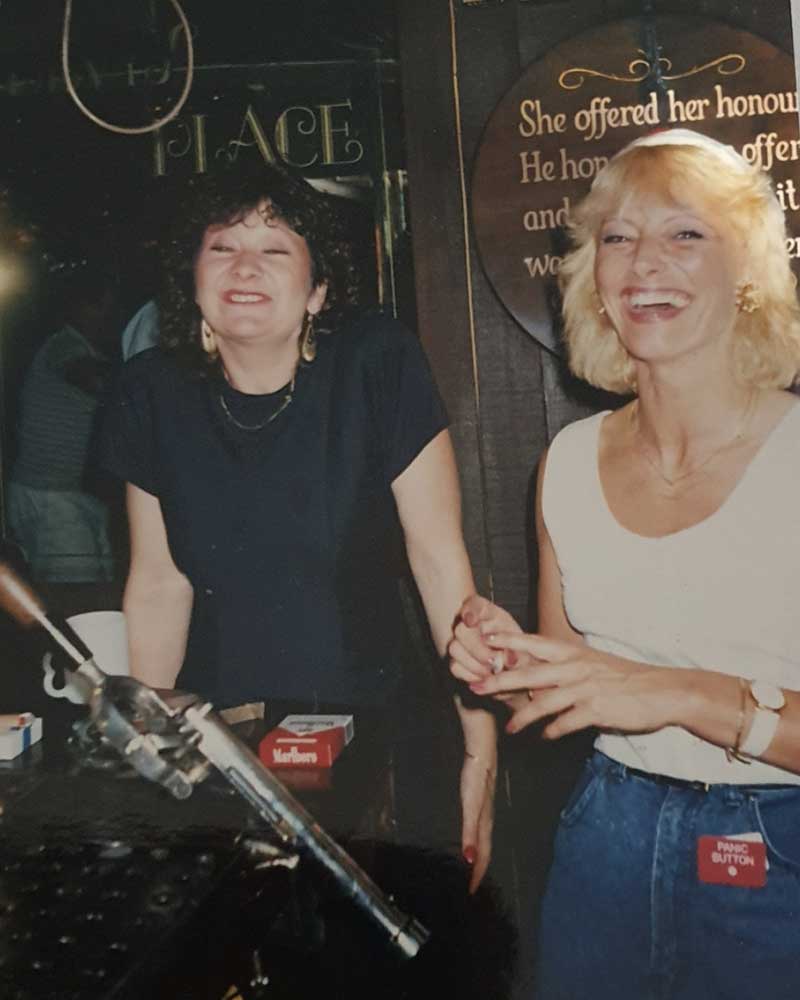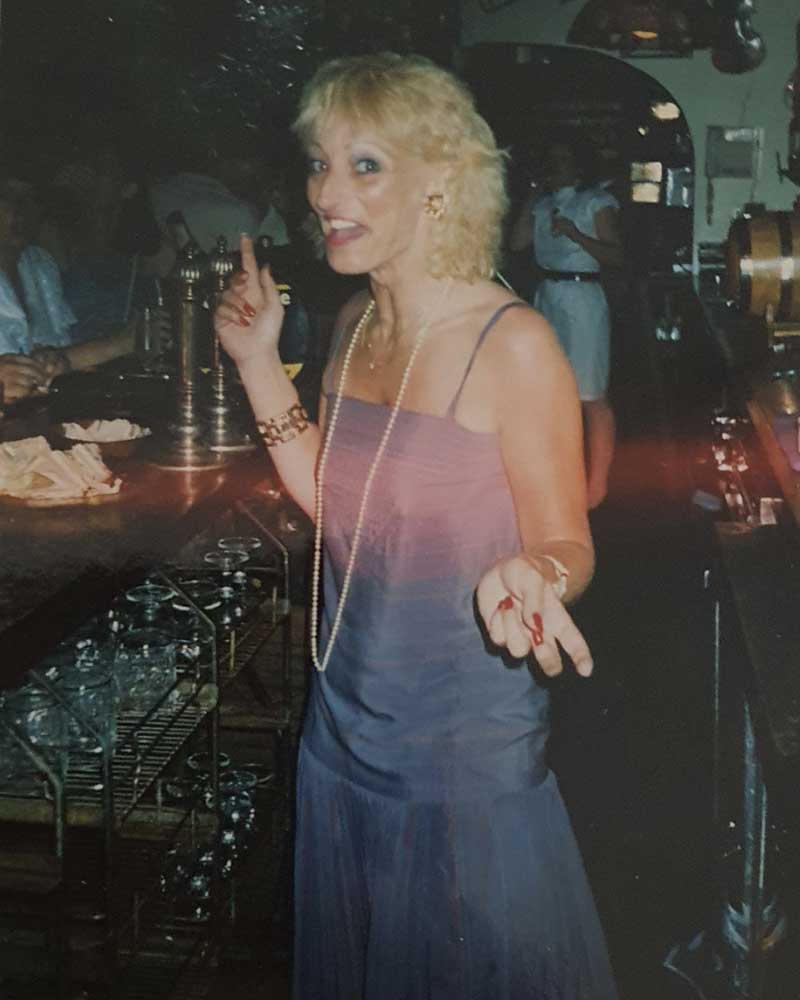 Karen said cheap house wine and cider were poured by tap and served in carafes, with bottles of Mateus, Ben Ean and Houghton's White Burgundy also available, and Galway Pipe port for "more mature gentlemen".
"Everyone smoked in those days, and everyone drank a lot more, too," she said, "it was not unusual for people to go out on a Monday or Tuesday night in those days."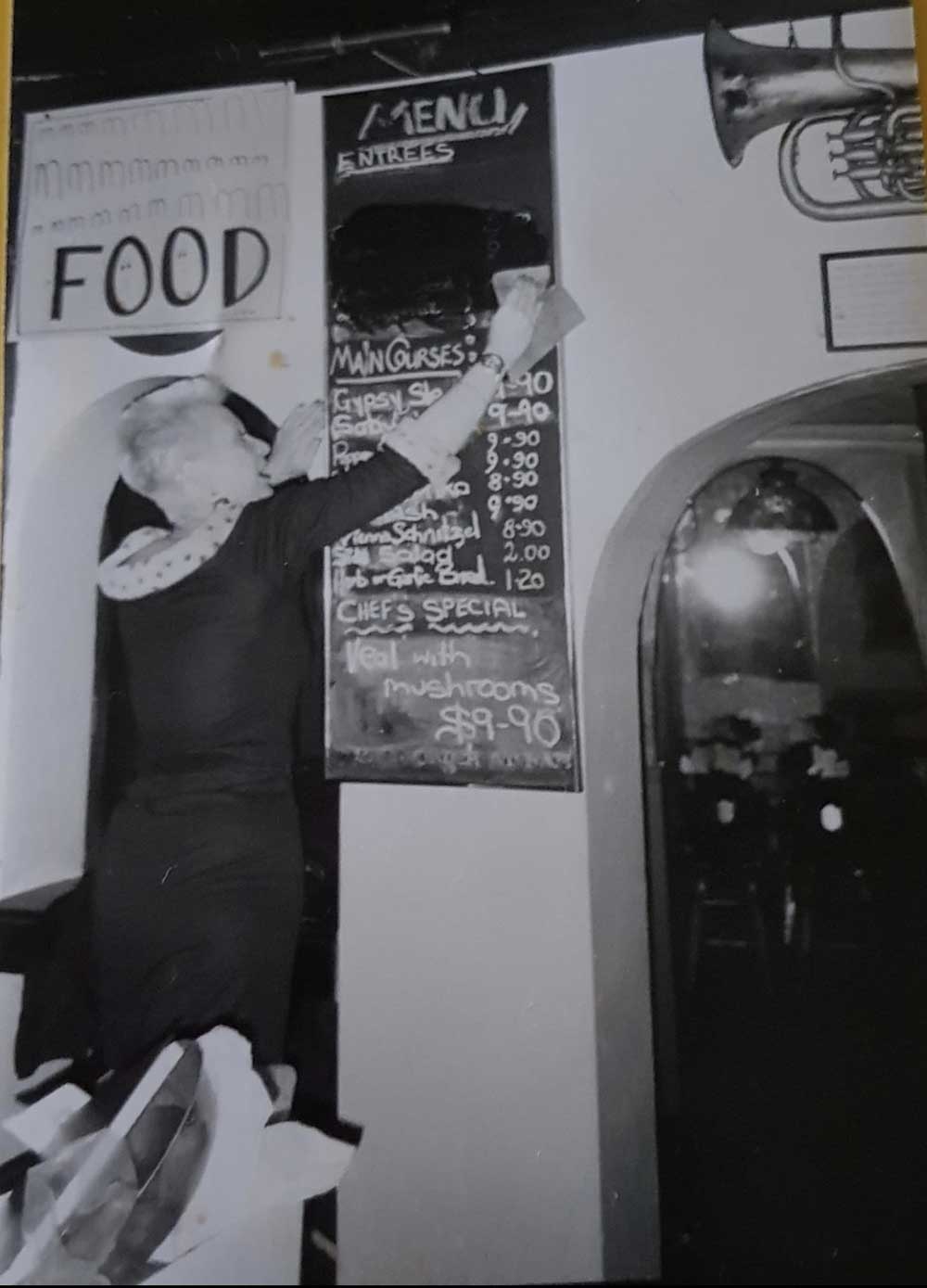 Musicians like Ian Francis, Claire Roberts, Daniel Sharkey and Luke Coleman belted out requests "all night", Karen said, with popular tracks like Billy Joel's "Piano Man" and Neil Diamond's "Sweet Caroline" filling Bevy's small dance floor.
"There was also a rule that if someone was asked to play "American Pie", you'd have to buy a bottle of Veuve Cliquot," she said.
"In the 1980's, people had plenty of money – so the Veuve was always flowing."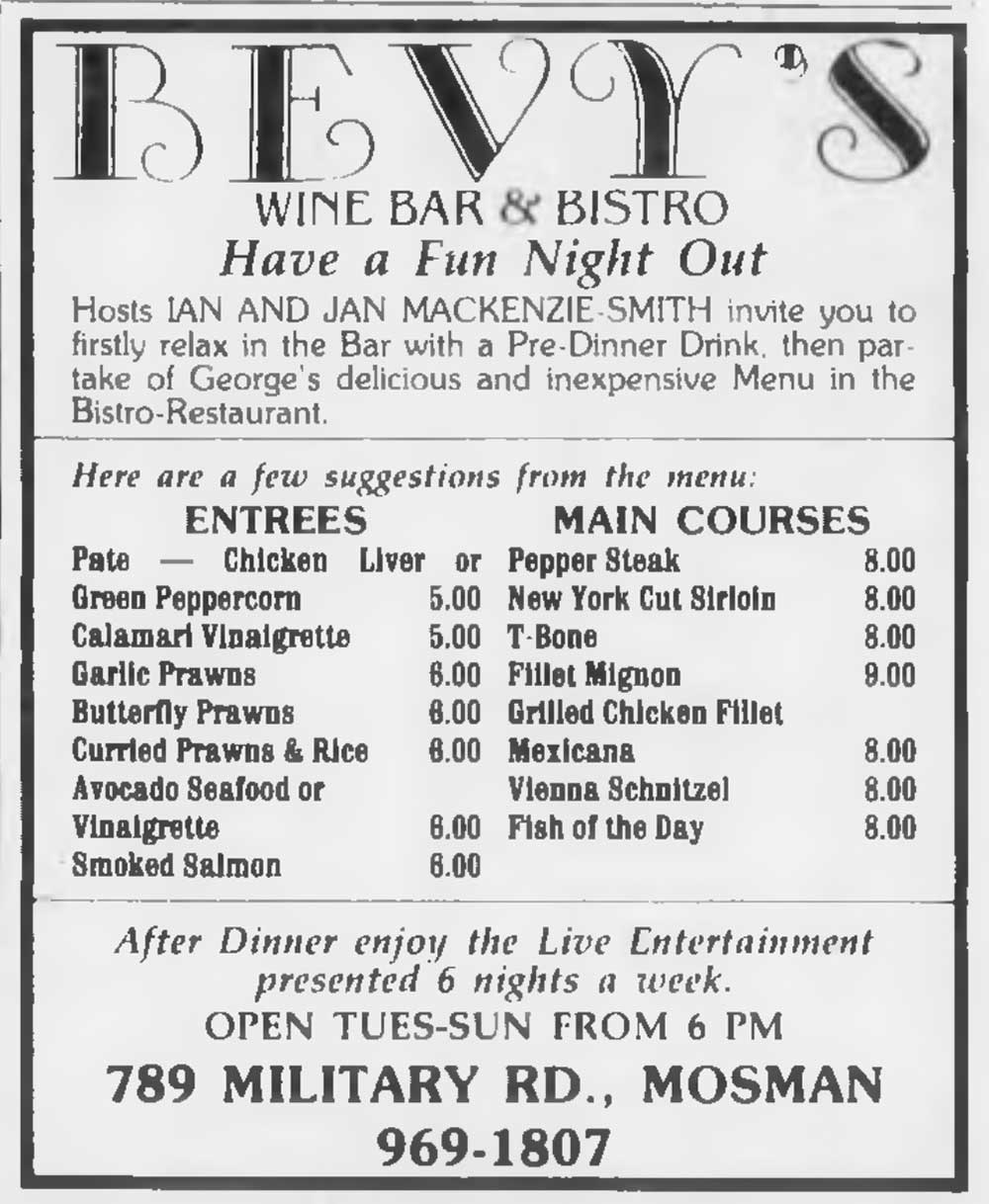 After four years behind the Bevy's bar, Karen sold the business and it eventually closed permanently in the mid-1990s.
"The wine bar era was lots of fun and a memorable chapter of my life," Karen said.
"Bevy's rightfully deserves its place in Mosman history and should be remembered as a carefree bar, where every night was party night."
Get The Latest News!
Don't miss our top stories delivered FREE each Friday.