New proposal considers permanent street parking zones for boat trailers. Deputy Mayor says, "not on my watch".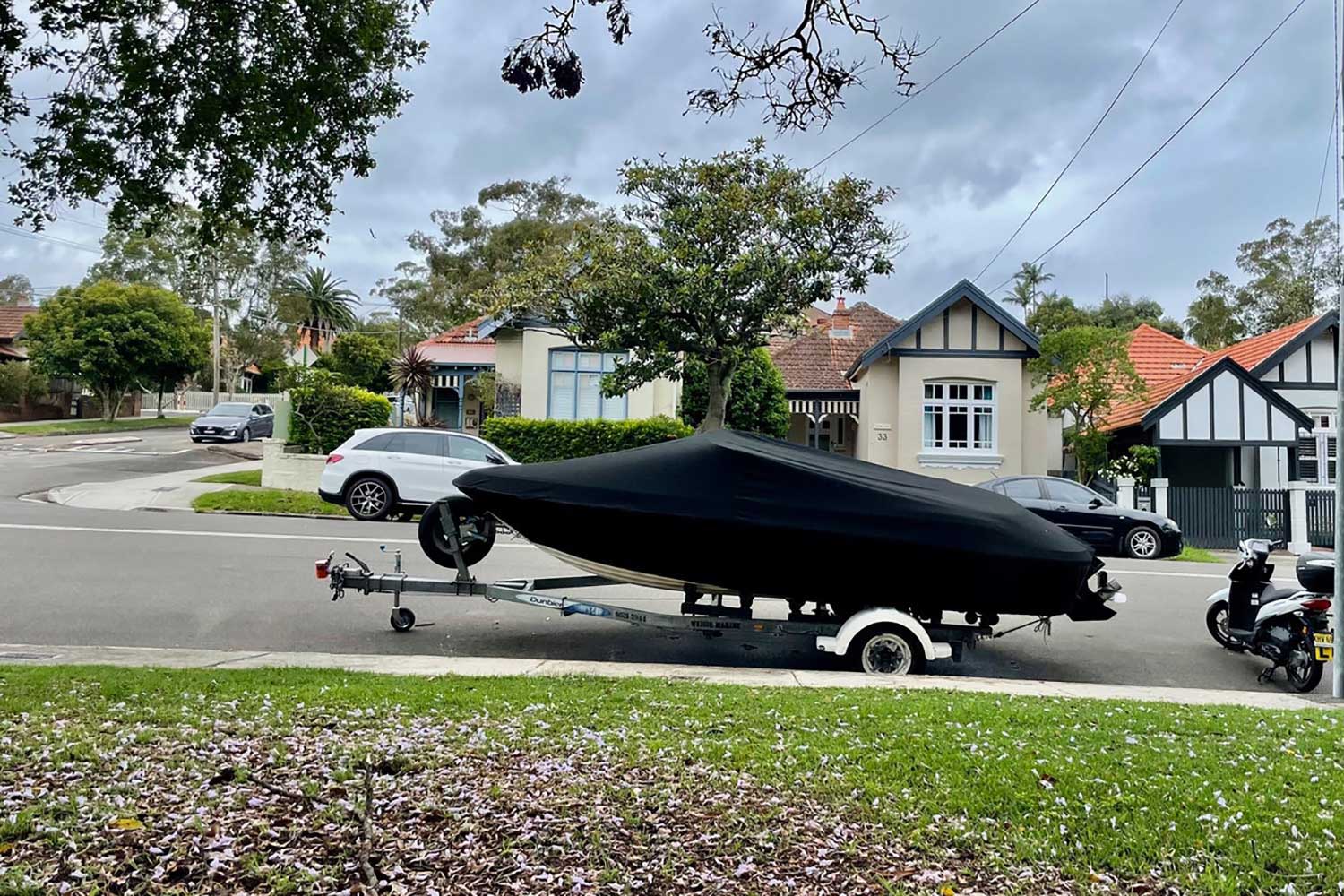 Mosman's Traffic Committee has shot down a proposal to allocate space on local streets for boat trailer parking, calling on Council to reject a draft strategy that would also allow residents to permanently leave trailers in front of their homes.
The measures are included in the Boat Trailer Parking Management Strategy, prepared for Council by Headway Traffic & Transport.
The report has identified sections of Sirius Cove Rd, Avenue Rd, Harnett Ave, Parriwi Rd and Spit West car park as potential sites for designated boat trailer parking.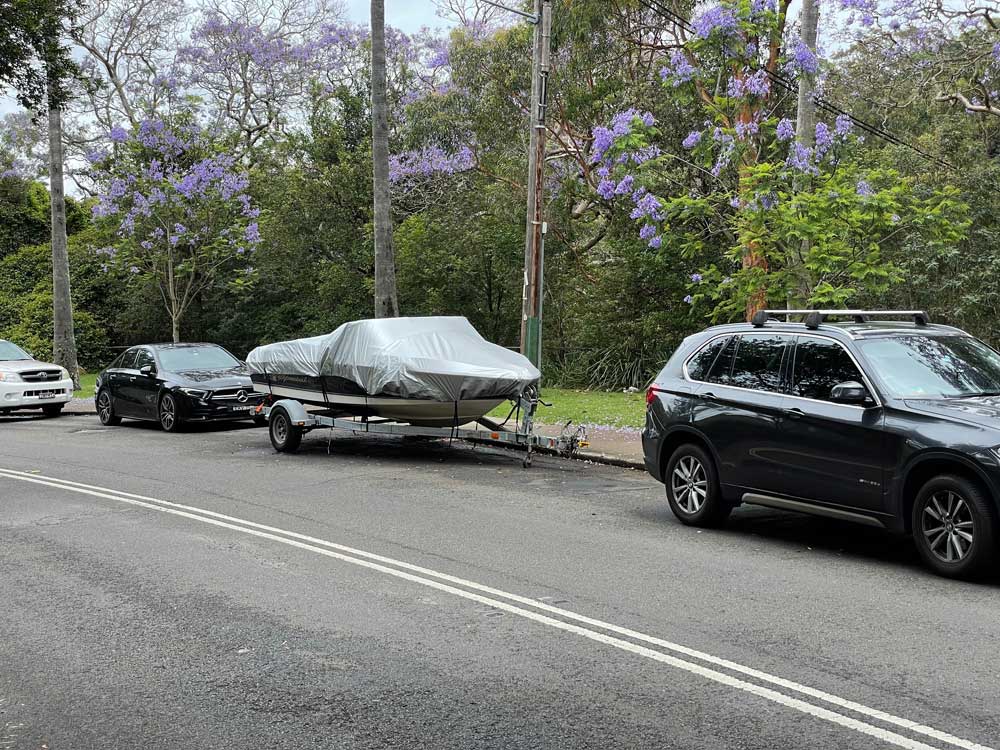 It also suggests a digital boat trailer parking scheme, charging locals $616 per year and $2124 for "out of area" trailers.
Chair of the Traffic Committee and Mosman Deputy Mayor Simon Menzies told Mosman Collective any plan to allow permanent parking on residential streets would further infuriate property owners and be firmly "knocked on the head".
"Sectioning off local roads to make room for permanent boat trailer parking is something the Traffic Committee will not support," Mr Menzies said today.
"It's not fair for residents to put up with boat trailers cluttering their street."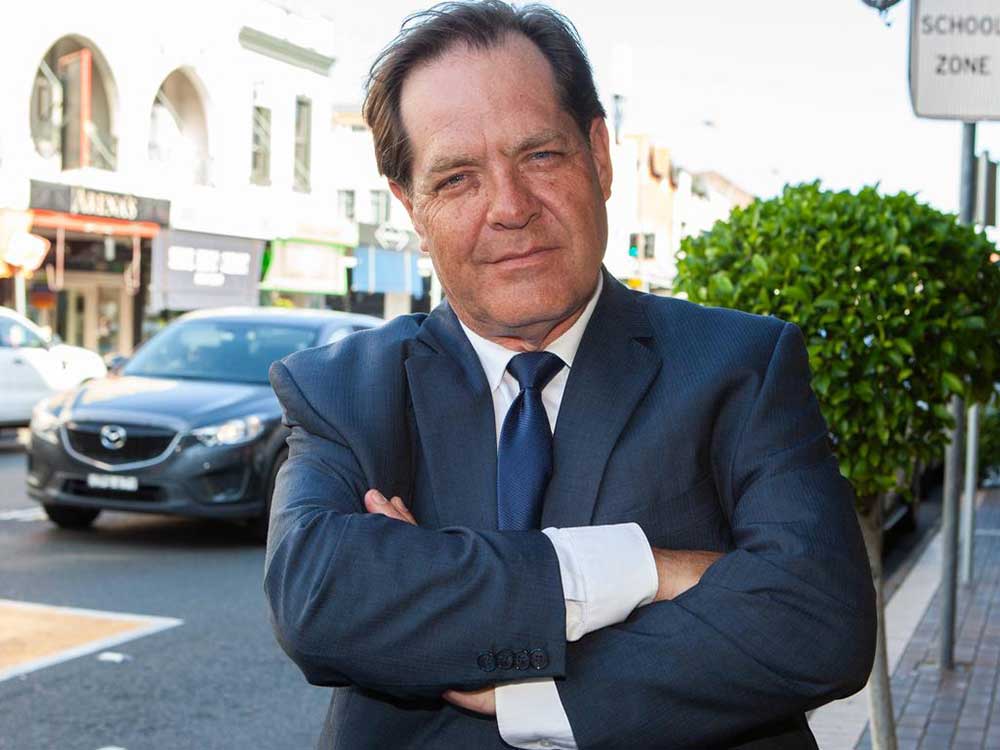 Council figures show local rangers carried out 380 boat trailer investigations from 2019 to 2022, with 280 notices issued to Mosman residents and 75 sent to people outside the LGA.
Under the Boat Trailer Impounding Act 2015, boat trailers must not be parked longer than 28 days in a location.
"The law states that after 28 days, they must move past the nearest cross street, but boat owners often just return to a similar spot in Mosman and the problem gets shifted, not solved," Mr Menzies said.
A better solution, Mr Menzies told Mosman Collective, would be to utilize vacant space at Middle Head for trailer parking.
"There is an excess amount of space around Middle Head Oval that could easily be used for boat trailer parking," he said, "I'm suggesting we approach the Harbour Trust to get approval to use one of these vacant car parks."
Mr Menzies said he would call on Warringah candidate Kathryn Deves and current member Zali Steggall to support the idea, given Middle Harbour is not part of Mosman LGA.
"Locals who believe in trailer parking at Middle Head trailer are encouraged to sign a petition – and I am writing to both Kathryn Deves and Zali Steggall about this issue," he said.
"With a Federal Election looming, I want to know if the Member for Warringah will champion a plan to use Middle Head for boat trailer parking."
Get The Latest News!
Don't miss our top stories delivered FREE each Friday.