Wallabies great Phil Kearns on local life during lockdown – and the 20th year of charity fun run 'Balmoral Burn'.
Sunday 31 May was expected to be a 20-year milestone celebration of the Balmoral Burn, a community charity event founded by Phil Kerns in 2001, that now attracts competitors from around the world. The 420m 'Hill of Hurt' has raised more than $30 million for the Humpty Dumpty Foundation, but there's still plenty of work to be done, as Anna Usher discovered when she spoke with the Wallaby legend this week.
ANNA USHER: Hi Phil, thanks so much for speaking with Mosman Collective. It must have been a heart-breaking moment to pull the pin on this year's Burn?
2020 was meant to be our 20-year milestone Humpty Dumpty Balmoral Burn, so it was an incredibly disappointing decision to make. Over the years the Burn has been on 'rain, hail and shine' – even a predicted cyclone due to hit in 2013 didn't even stop us – so at the start of this year, we certainly didn't think we'd need to cancel the Burn due to a pandemic!
I'm definitely going to miss seeing the local community and those who join us from across Sydney, coming together on the hill to help Humpty make a difference to babies and children in hospitals and health services right across Australia.
ANNA USHER: How have locals reacted to the cancellation?
Like my family, the community is naturally disappointed and I've had at least 100 people ask me about it. However it was the only decision that could have been made in these COVID-19 times – we have assured all our community supporters that 2021 will be the year we celebrate 20 years – and there's a guarantee the event will be bigger and better than ever before!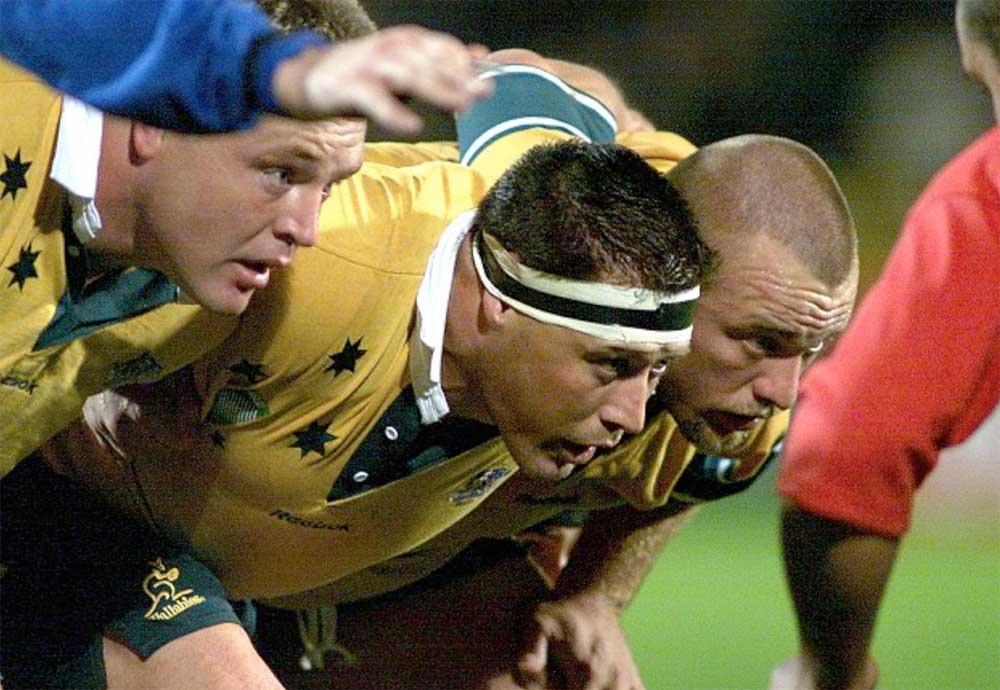 ANNA USHER: Can we still support Humpty without running up Awaba?
Yes! While we can't head up the hill this year, the community can still continue to help Humpty, by donating to https://fundraise.humpty.com.au/appeal.
People have already jumped online and donated their registration fee which is greatly appreciated. Many of our corporate partners have donated and for that we are so grateful as they are substantial.
Even though this year's event has been cancelled, we still need to do what we can, however big or small, as now more than ever Australian hospitals and health services need Humpty's support.
ANNA USHER: How have you managed to keep sane during isolation?
It has certainly been interesting – as a family we've enjoyed spending time cooking, keeping fit by swimming, walking and making a home gym of sorts. We've also been catching up on books and movies that we have wanted to read and watch.
ANNA USHER: The Kearns family is recognised as being among our most physically fit community members. How did you all stay active during lockdown?
Exercise is naturally integrated in our lives, so although it was an adjustment during the lockdown, we all did what we could at home – and locally – to stay safe and adhere to the Government advice.
ANNA USHER: Does Awaba St still challenge you?
Awaba Street will always challenge me – it never gets easy! The Awaba Street hill isn't just a physical challenge – it also challenges me mentally, to think what more can I, and we as a community be doing to help Humpty assist kids in hospitals. I walked up Awaba today in fact and I'm not sure who was puffing more, me or my dog Oliver!
ANNA USHER: Is there a Balmoral Burn memory that has stuck with you?
Over 19 years there's been so many humbling memories and moments that make the event so special. In 2009, we introduced the Para Burn event. Now anyone that has walked or run up Awaba Street knows how hard it is – so to see some of Australia's greatest para-Olympians like Kurt Fearnley AO and some of our upcoming Australian stars like 9-year-old Brydi Saul and 13-year-old Cormac Ryan do it in a wheelchair, are moments that I will never forget.
Last year was a milestone for the Humpty Dumpty Foundation's Junior Ambassador, Lauren Channon who, after over 130 operations in her short 11 years, took to the Awaba Street hill for the first time. She did it together with Humpty's Patron Ray Martin AM – the first year he has ever done it!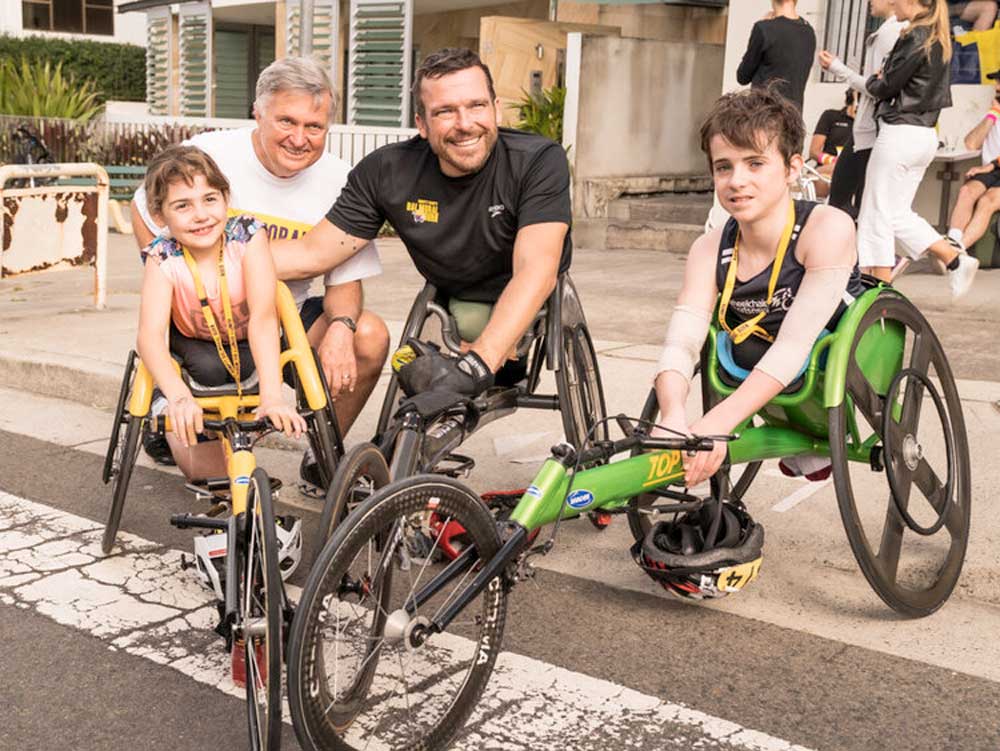 ANNA USHER: What's your vision for the Balmoral Burn in 2021?
I can't reveal any details now, but I can assure you 2021 will definitely be bigger and better – we have an entire year of planning up our sleeves!
ANNA USHER: Now onto some Mosman stuff. Do you have a favourite coffee shop?
Yep! Beach House by GPO and I always order a strong flat white.
ANNA USHER: What about local restaurants?
I like Il Perugino and the beautiful Italian food Christian puts on. The sardines are a favourite!
ANNA USHER: Where do you have a schooner?
Can't go past the Buena Vista can you.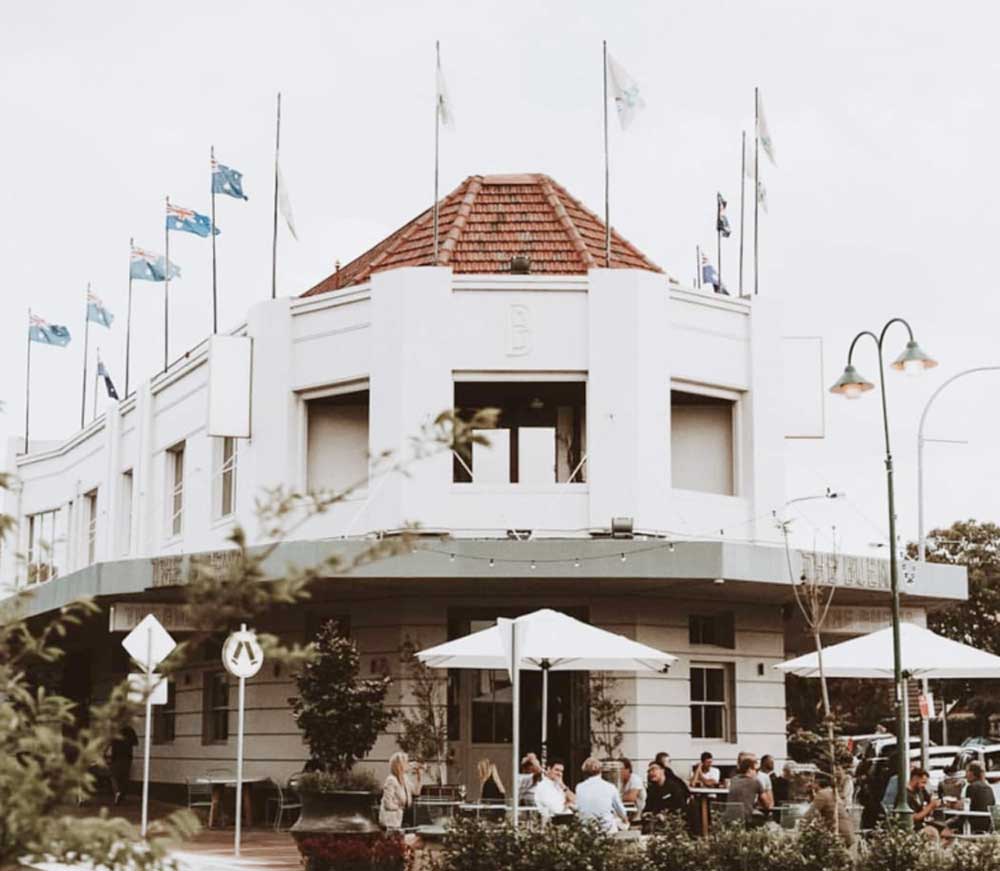 ANNA USHER: The best thing about living in Mosman is…
The community spirit – the Humpty Dumpty Balmoral Burn brings out the true colours of the community – from businesses, schools to individuals, we all come together each year to do what we can and the $30 million we have raised to date is proof of what a community spirit we have. Its a pretty nice place to live.
Donate to Humpty Dumpty today!
Get The Latest News!
Don't miss our top stories delivered FREE each Friday.