Bob and Dolly Dyer: Australian television pioneers, Pick-a-Box presenters and one-time Mosman locals.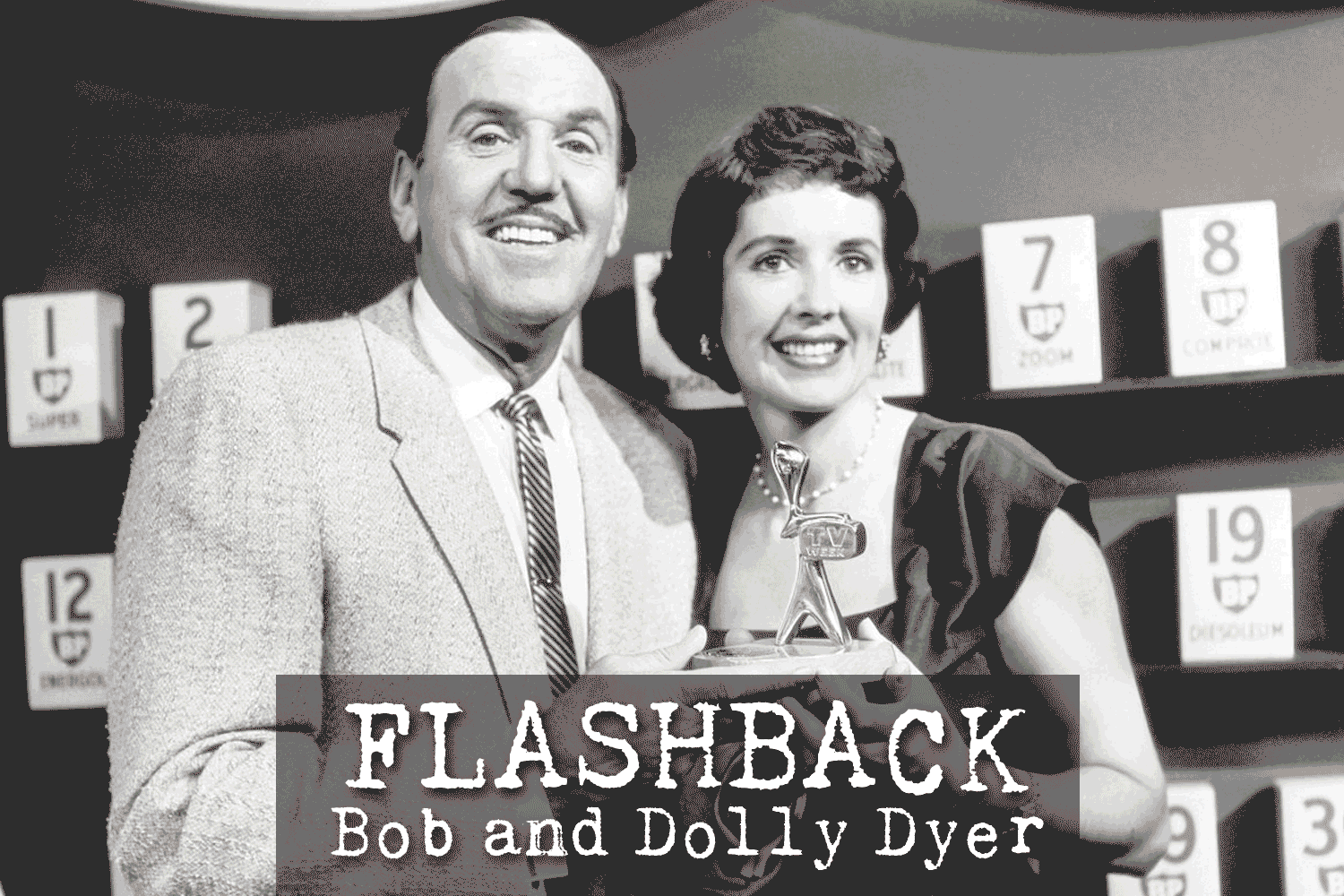 Bob Dyer had much more than a face for radio.
He was one of few contemporaries to make the smooth transition from radio to television. After a rocky road to fame, Mr Dyer made sponsors salivate with his 'Pick-A-Box' quiz show, one of television's early blockbusters, running from 1948 to 1971.
A long-time resident of Bay Street, Beauty Point, Robert Neal Dies was born in the United States in 1909, though he was later known as Bob Dyer. As a boy, his mother taught him several musical instruments while he was growing up on his father's share farm. He took to music and ditched high school when his song-and-dance routine found a gig in Nashville. By 17, Bob had left home and, for two years, set off hitchhiking around America picking up work in theatre and as an odd-job man. The Great Depression had begun as he returned home to Tennessee. Work was even harder to come by, though he was employed at carnivals and on showboats before travelling to Australia.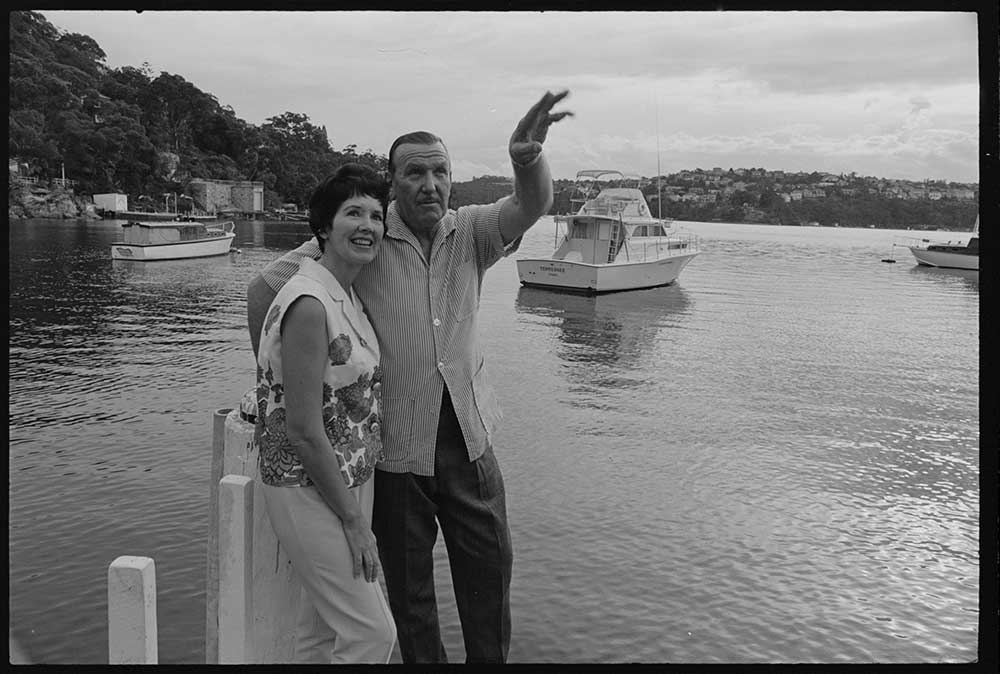 He arrived in Melbourne with an American vaudeville troupe and played a character called the Hill Billy, which was a big hit with theatregoers. From here, Dyer tried his hand at radio, while still cast in theatre productions. He later tried his luck in England, scoring radio work with the BBC, while also treading the boards at London's music halls.
With rumblings the US would soon enter WWII, Mr Dyer returned home and tried to enlist, but was rejected due to an ulcer, so he returned to Australia in 1940. It wasn't long before Mr Dyer would be doing his bit for the war effort. He and Dolly travelled across South-West Asia as popular entertainers of wearied allied troops.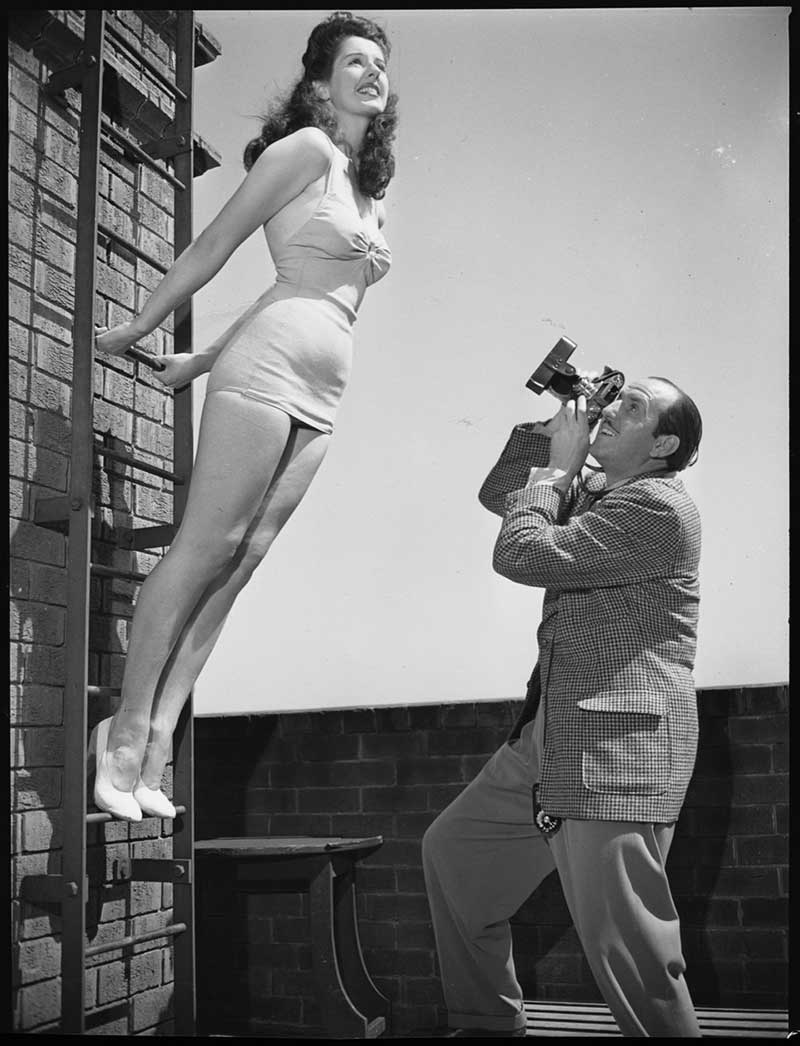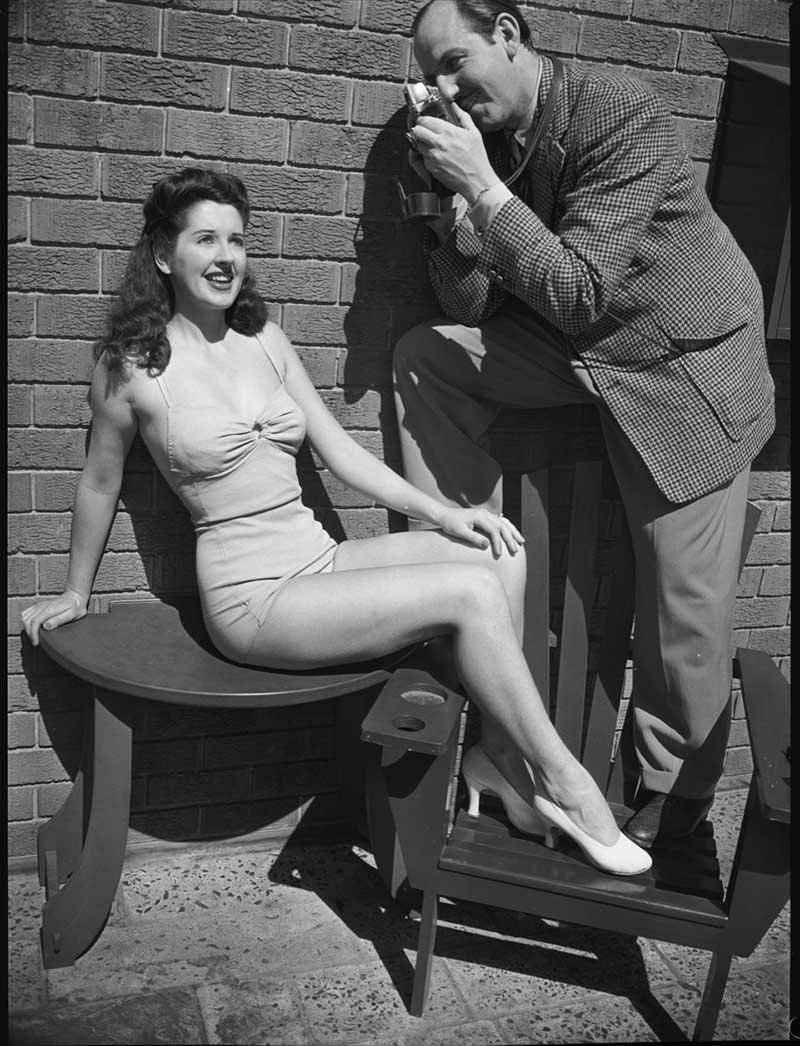 Back in Melbourne, Bob Dyer launched The Crazy Show at the Tivoli Theatre. There he met the love of his life Thelma Phoebe McLean, known as Dorothy 'Dolly' Mack. Dolly was a 19-year-old Tivoli dancer and – after scarcely more than two weeks – they entered a lifelong marriage.
In the 1940s, Mr Dyer launched several quiz-type radio shows – including the immensely popular Pick A Box. At the time, comparisons between Mr Dyer and his closest rival, radio/television presenter Jack Davey, were intense. Both were more or less on an even footing, but there was one big difference – Mr Dyer was uncomfortable stepping outside his tried-and-true formula for the show, whereas Davey was an off-the-cuff, ad lib sort of presenter that the punters adored. The pressure to out-do one another; to hunt down new stunts: and to garner ratings was more palpable the higher they climbed.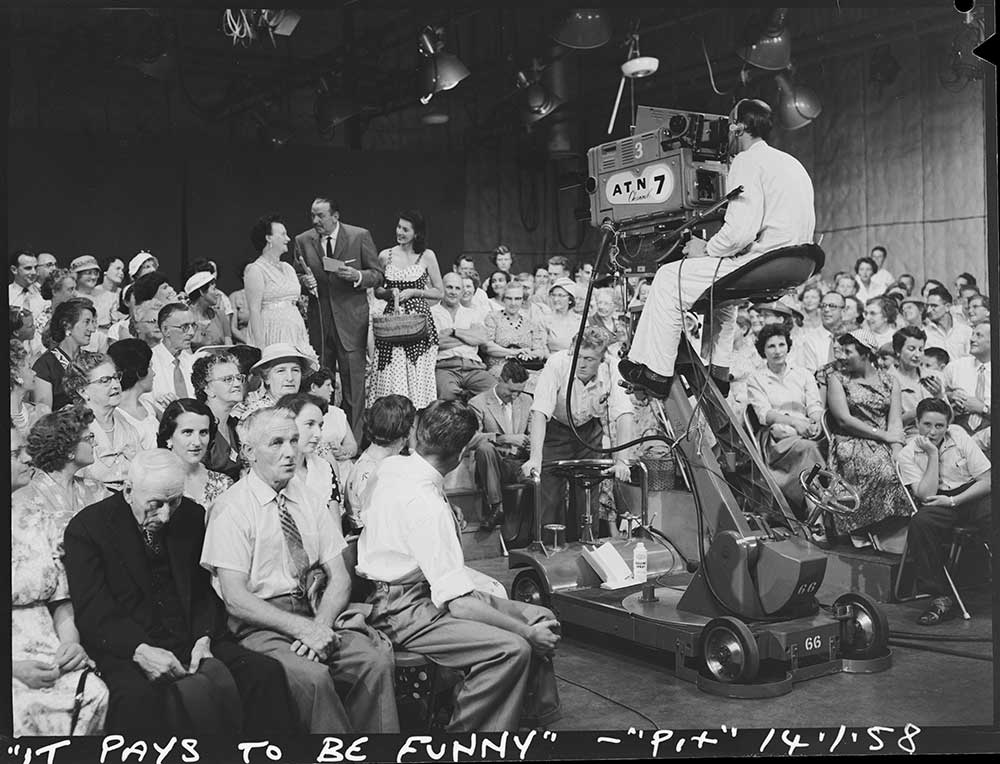 There was one notable stunt that underscored the maxim, 'any publicity is good publicity'. And Bob Dyer was its architect.
In 1946, Mr Dyer was served a summons after a radio stunt went awry. More than 8,000 listeners crammed blocks of Pitt Street in Sydney having heard of the event on the radio the night before.
Mosman resident, Ray Mitchell, a contestant on the show, was tasked with pushing a pram containing a small man blowing a trumpet and dressed as a baby for one block along Pitt Street. Mr Mitchell, dressed as a nursemaid, had been offered a £50 prize to complete the task.
Get The Latest News!
Don't miss our top stories delivered FREE each Friday.
For the duration, all tram traffic had been at a standstill. Police had to push their way through an excited crowd to commandeer the pram, stick it in a nearby dress shop, and disperse the milling throng. The nursemaid and baby finished the stunt, albeit on the back of a truck. It was unclear if the £50 prize had been won. Dyer was awarded court costs and fined.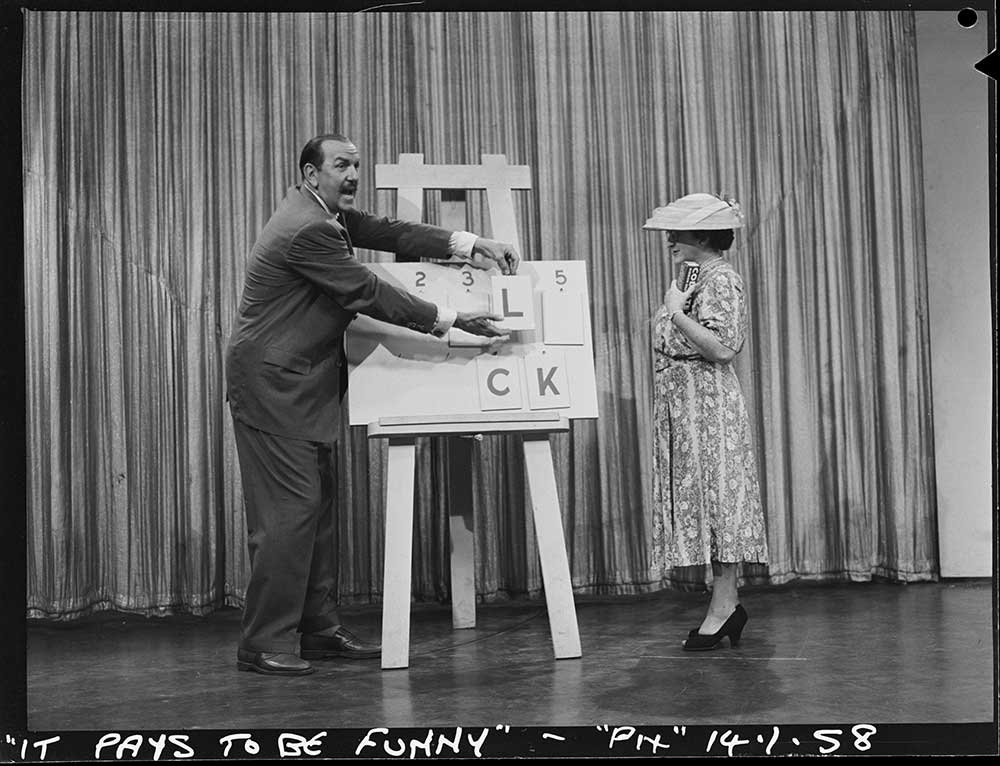 When television was introduced to Australia in the 1950s, Mr Dyer thought the radio show, Pick A Box, would work much better on television. And it did, bringing with it his familiar raucous opening line, "Howdy, customers!" before Bob would ask contestants to answer questions to win "The money or the box". It became the biggest, best-known quiz show in Australia. Any program addition, alteration, new contestant, winner of a car or diamond watch, was recorded as news in major metro and local newspapers, spoken about on radio, criticised and lauded in reviews – there was no escaping the show's power and reach, and Mr Dyer's polished charisma and bankability. It was later known as BP Pick-A-Box, while other, big-name brands jostled for their turn at naming rights.
And Bob Dyer fronted the camera, every show, every week – non-stop – for 23 years, ending the show when he retired. He said the show's success was down to him being ordinary. However, his luxury properties, the Dyers' expensive hobby, and overall wealth made him anything but.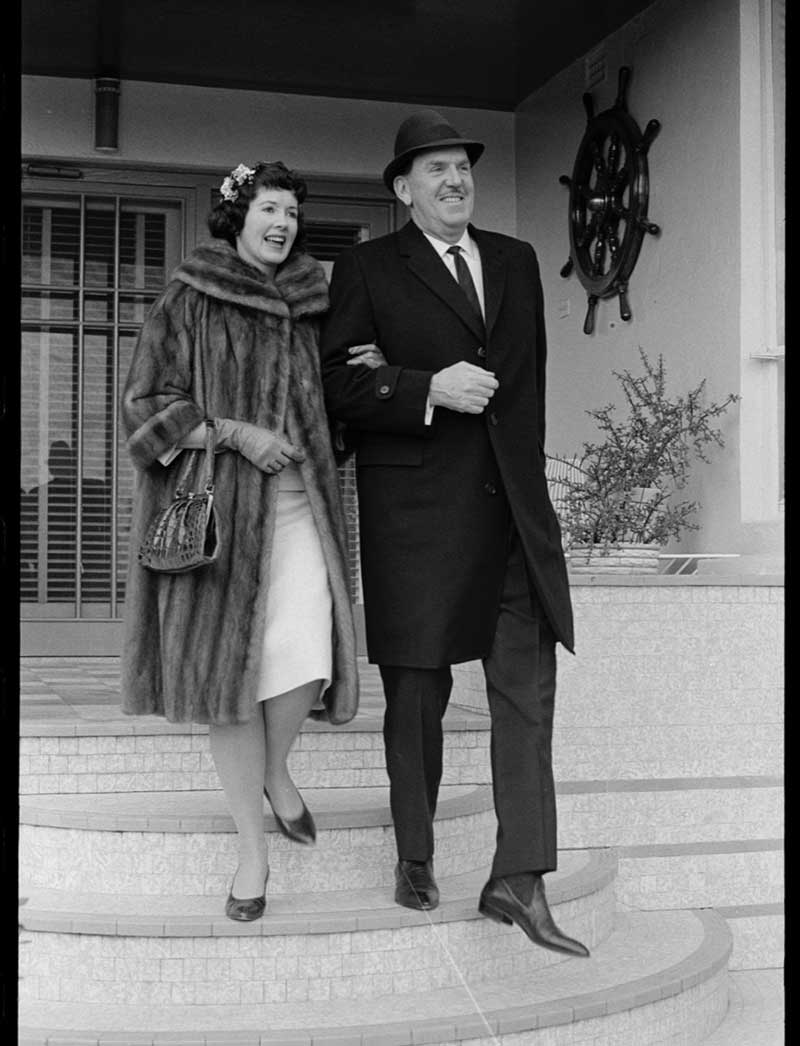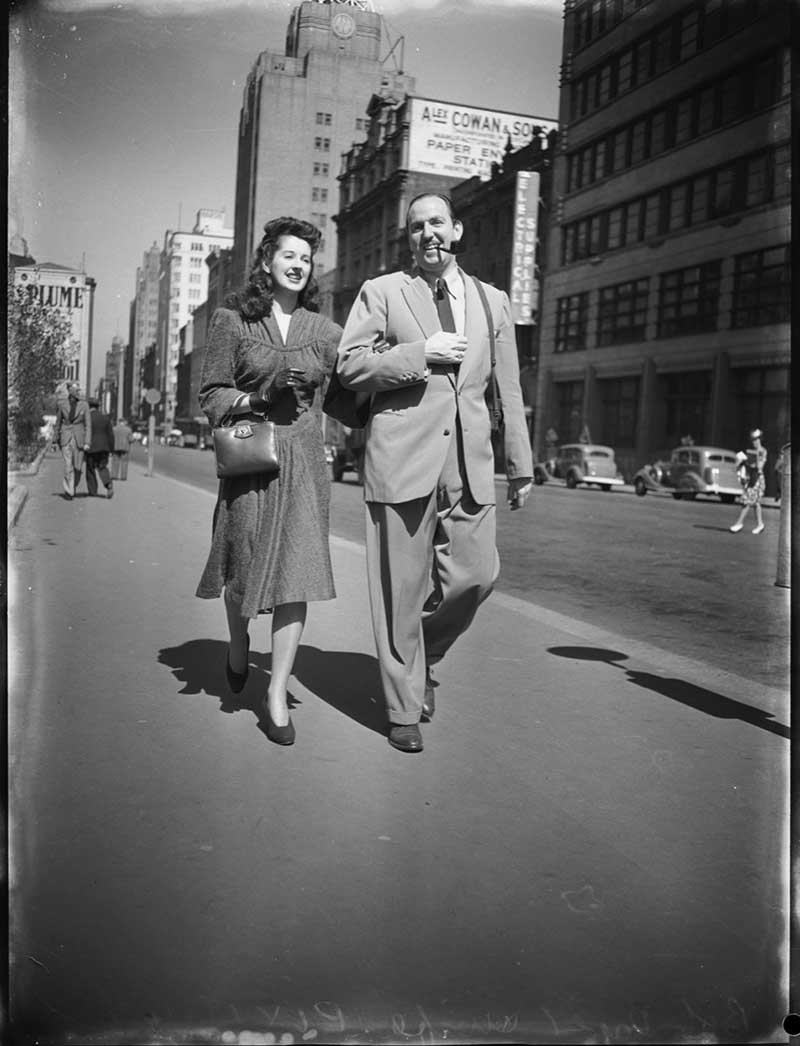 Sometimes described as a "boisterous buffoon", Mr Dyer's private life was just that. He rarely attended functions, preferring a quieter life with Dolly on the boat he designed, Tennessee II, which he kept moored near the house. The Dyers' boat was not a runabout, but built for big-game fishing, at which they both excelled, breaking more than 200 local and international records.
On the Mosman Memories Facebook page, a contributor calling himself 'Maudlin' details strong vignettes of growing up in Bay Street:
"I used to see the radio personality Bob Dyer shopping for prizes for his show, around the Spit Junction shops, especially the electrical retailer located just near the Kings Picture Theatre," he writes. "You could always tell when Bob Dyer was around by his distinctive grey Willys station wagon with its varnished timber framework. He lived with his wife, Dolly, in a flat at Balmoral early on, but later moved to 10 Bay Street on the southern side, a home which boasted a croquet lawn, a tennis court, harbour-side baths complete with a boat shed and boat ramp, among other things. Shortly after moving to his new home, he had a swimming pool built in his backyard, so I brazenly asked him one day if I could use his harbour-side baths instead of walking all the way over to the Cremorne Baths. He agreed, provided that I didn't use it if he had guests. He used to keep his boat, Tennessee II mainly on his boat ramp when he wasn't using it, and I believe he had it serviced by [well-known boating family] Halvorsens who had a boat shed in Middle Harbour at Cremorne."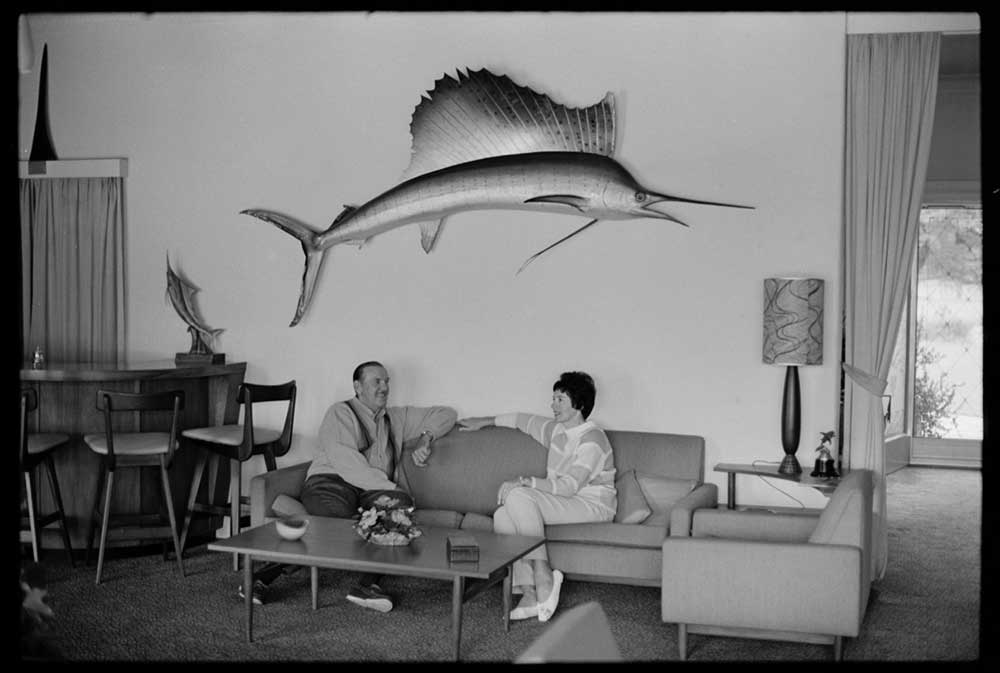 At home, Mr Dyer loved nothing more than woodwork. He made plinths for trophies, stands for shark jaws and marlin heads. No doubt using skills he acquired doing odd jobs, he designed and built furniture in a well-equipped workshop that abutted his dark room, where he developed his own photos.
The most famous Pick A Box contestant was the stellar winner, Barry Jones, who spent time with the Dyers socially. Mr Jones described Bob Dyer as a staunch denouncer of religious and racial intolerance, and "an old-fashioned liberal".
Bob Dyer won three Logies, one jointly with Dolly. Both were appointed honorary British awards, Dyer an OBE, and Dolly an MBE. After retirement, Bob was unrecognisable, which was his wish, after he grew a thick beard. He was later diagnosed with dementia. The Dyers lived a reclusive life on the Gold Coast, where he died in 1984, and Dolly died 20 years later. The couple had no children.
Get The Latest News!
Don't miss our top stories delivered FREE each Friday.