Flashback 1954: Terrifying "Sea Monster" caught at Balmoral Beach makes headlines around the world.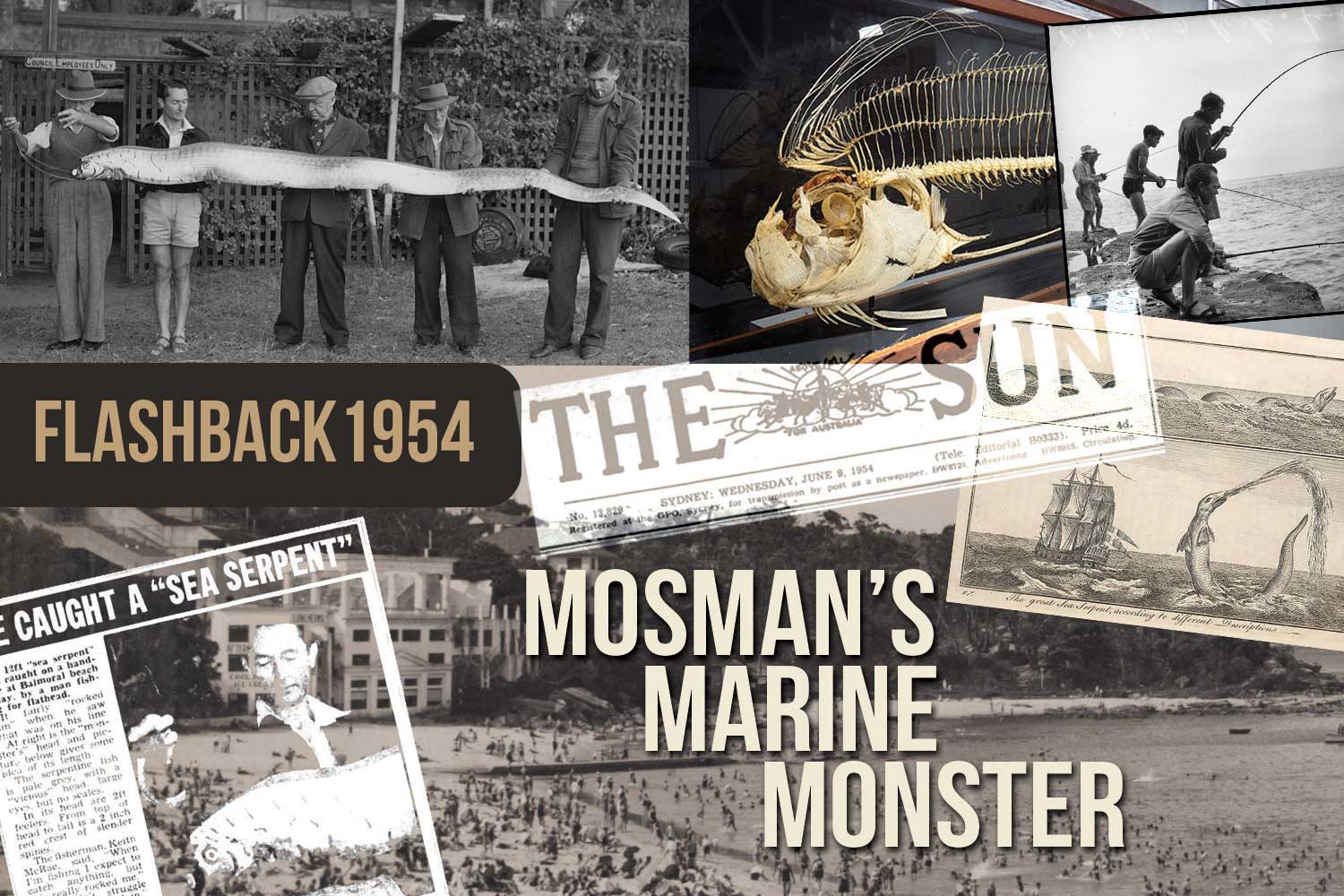 It's a crisp, clear morning when local fisherman Keith McRae drops his tackle box on the damp sand at Balmoral.
His mates have already arrived and are enjoying some early success, affirmed by several flapping tails in a bloodied bucket of sea water.
A keen angler, Keith wastes no time baiting his hook.
He has just one thing on his mind.
Dinner.
With a flick of his wrist, Keith casts into the pristine waters of Sydney Harbour and waits for the bounty of Flathead he's promised to bring home.
The date is 9 June 1954.
Within minutes, the local man is reeling them in. A Trevally first, then a smallish Leatherjacket that lives to see another day, followed by a decent sized Flathead.
Keith throws his line again and waits patiently for one last bite before heading back up Raglan St with his catch.
What happens next will make headlines around the world.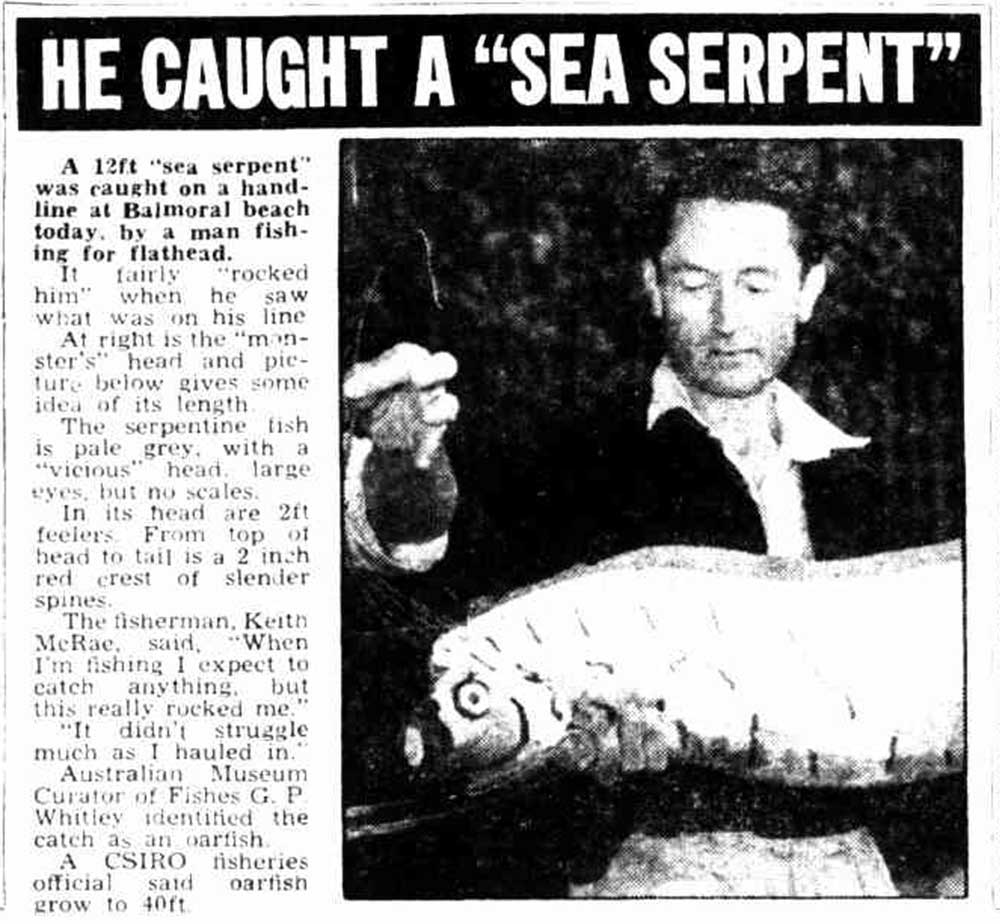 It's not yet 9am when the married father in his 40s feels a tug on his handline.
"I thought it might have been a big Salmon," he told reporters, "But, I was wrong."
As he wound the reel, a terrifying creature broke through the surface of the water, its vicious head and 12 feet (3.6m body) unlike anything Keith McRae had ever seen.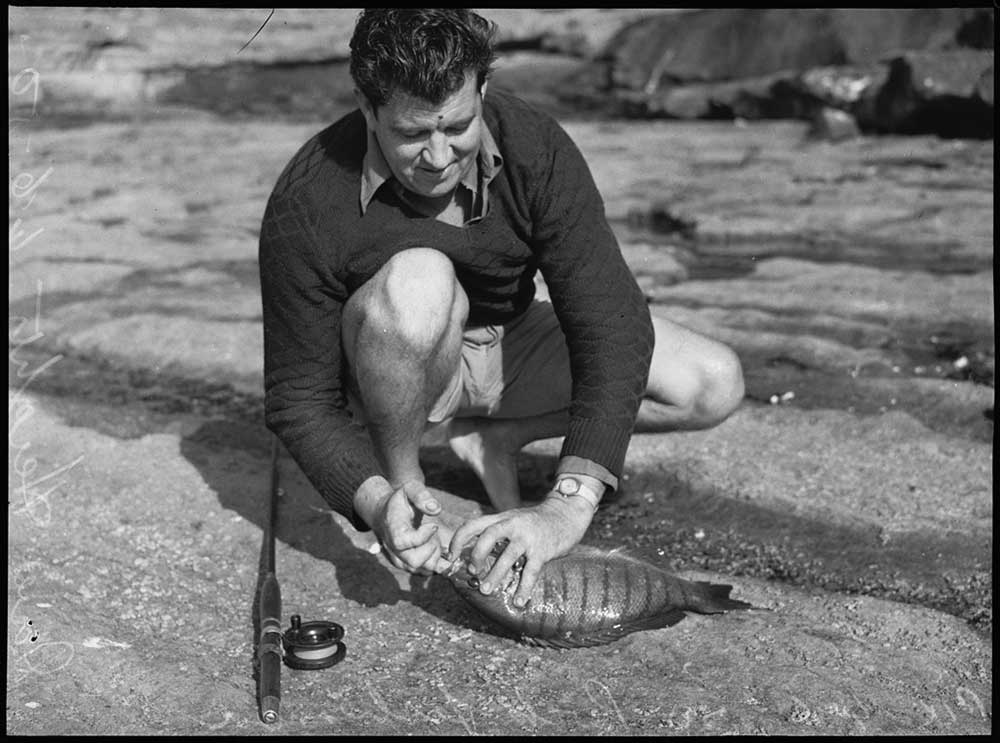 "When I'm fishing, I expect to catch anything, but this really rocked me," he told reporters.
"It didn't struggle much as I hauled it in."
The pale grey "sea serpent" had huge eyes and no scales. On its head were "feelers" 3 feet (one metre) in length and along its back was a spectacular red crest of slender spines.
Newspapers around the world were quick to share the story of Balmoral's "freak monster", later identified by the Australian Museum as an extremely rare Oarfish – the longest living species of bony fish.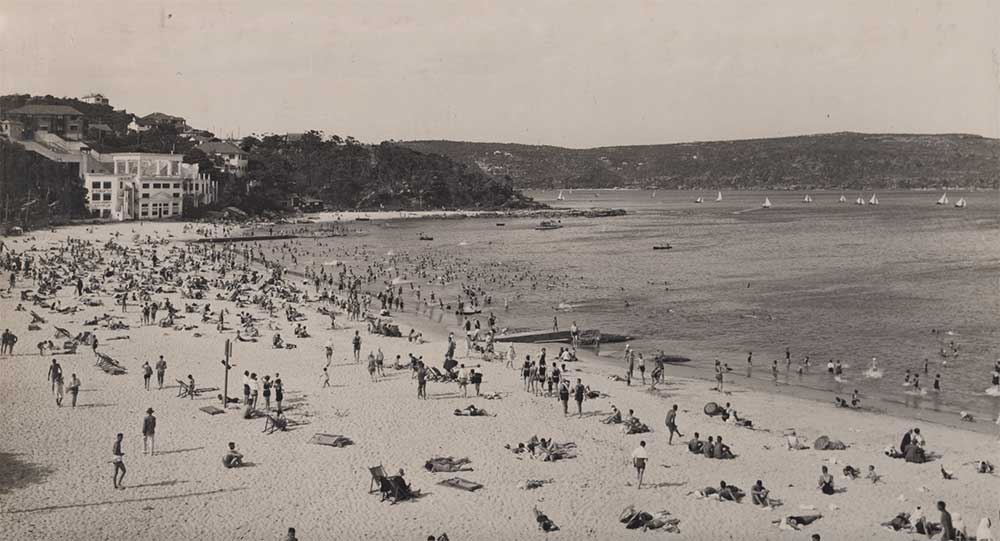 Rarely observed alive, the gigantic creatures live 200 metres under water, with mature adults weighing around 270kg.
"They are dwellers of the open ocean and rarely visit our shores, but have been stranded in Port Phillip Bay," Mr Crosbie Morrison told reporters chasing the 1954 story.
"The name oarfish refers to the two extremely long filamentous pelvic fins, which arise just behind the head. They are tipped with broad blades like oars.
"Alternatively, they are known as ribbon fish because of their thinness. Young ones 6 to 14 inches long and almost paper-thin were found around the Bay in 1952."
The only other sighting of an Oarfish in Australia (to the best of our knowledge) was in July this year, on the Great Barrier Reef.
Get The Latest News!
Don't miss our top stories delivered FREE each Friday.