Flashback: Mosman's love affair with backyard swimming pools dates back the 1960's. See the time warp photos!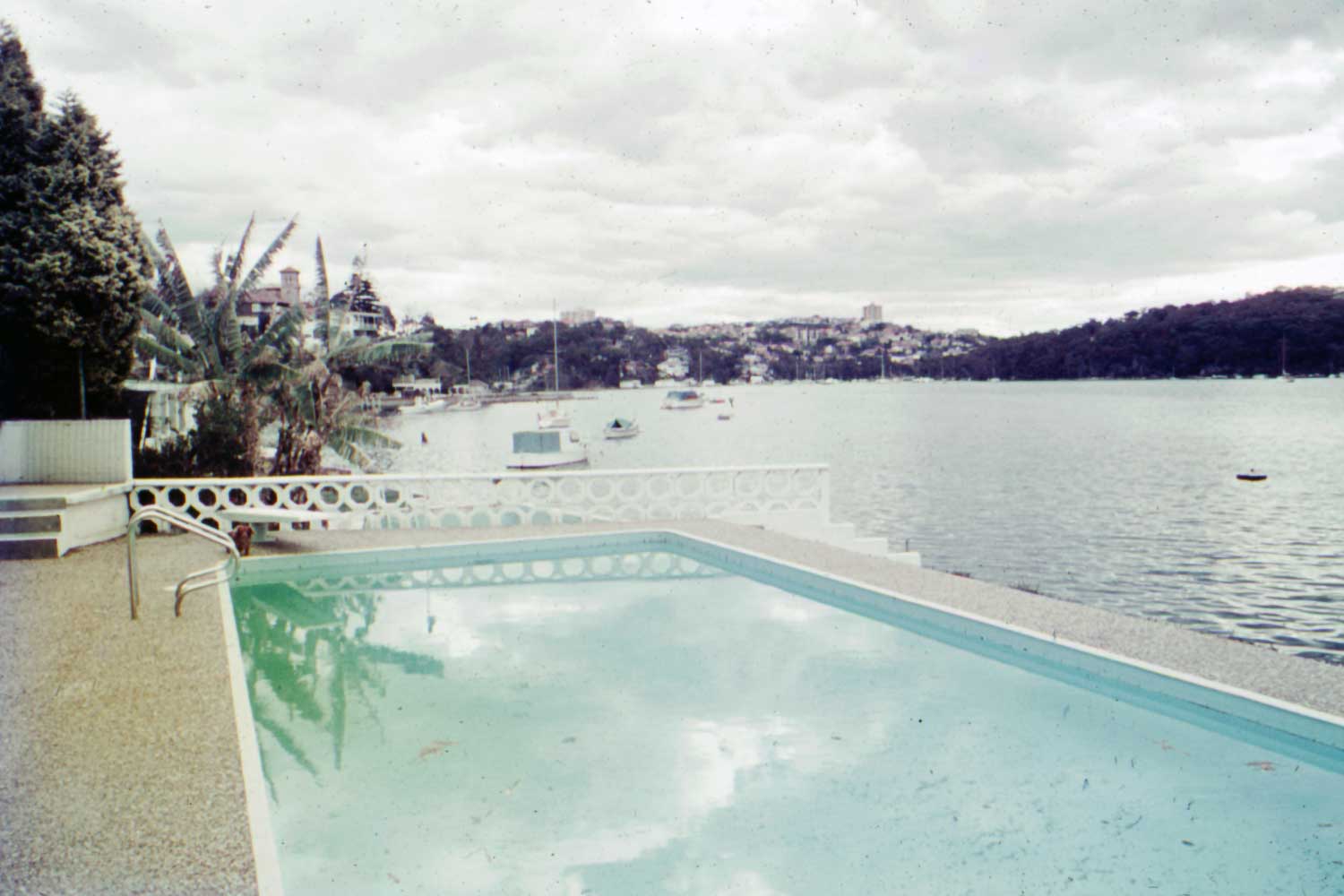 Australia is a nation of pool lovers; nearly three million of us live in a house with a pool – the largest number per capita in the world – with around 25,000 new pools built each year.
As early adopters of the great Aussie dream, lower north shore home-owners have enjoyed a dip in their back yard since the 1960s, when having a chlorine filled inground pool was the ultimate status symbol.
"The people who owned pools were like local celebrities, and if you were lucky enough to be friends with a kid who had one, you were set for summer," Sheree Makepeace told Mosman Collective this week, "Sure you could go to the beach, but in the 70s there was nothing better than a pool."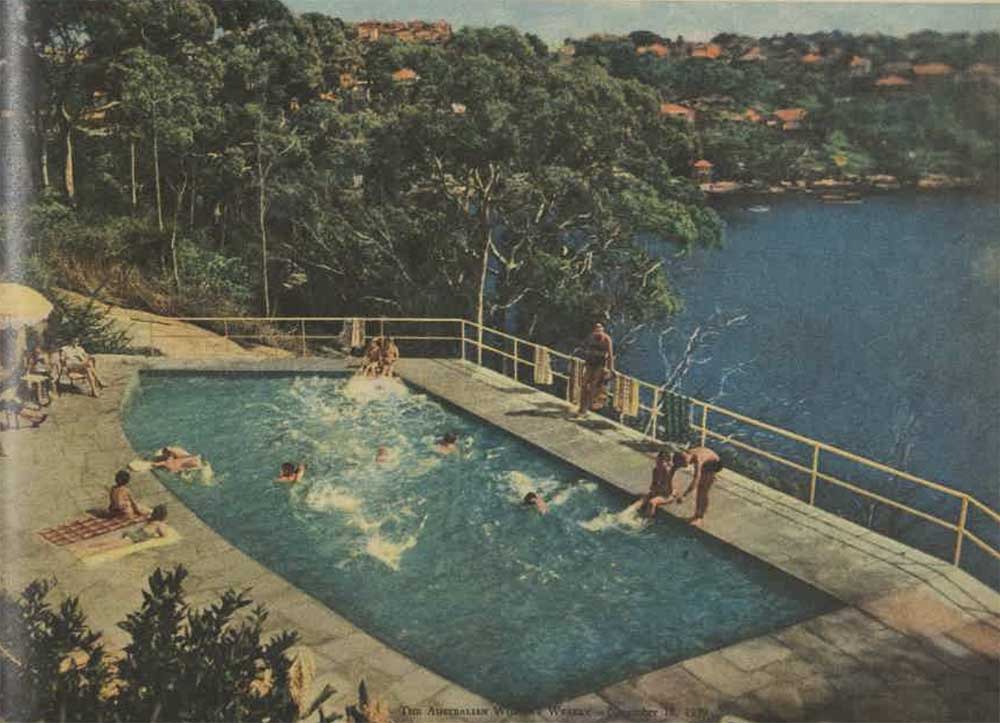 When Peter Fleming's parents bought a house with a pool when he was ten, it was the ultimate "friend magnet", he said, boasting all the added extras.
"We had pool ponies, a spring board, and those plastic banana lounges on some truly ugly terracotta tiles," he said, "I have memories of eating ice blocks in the water, having hand stand competitions with my mates – and underwater races to see how many laps of the pool we could do on one breath."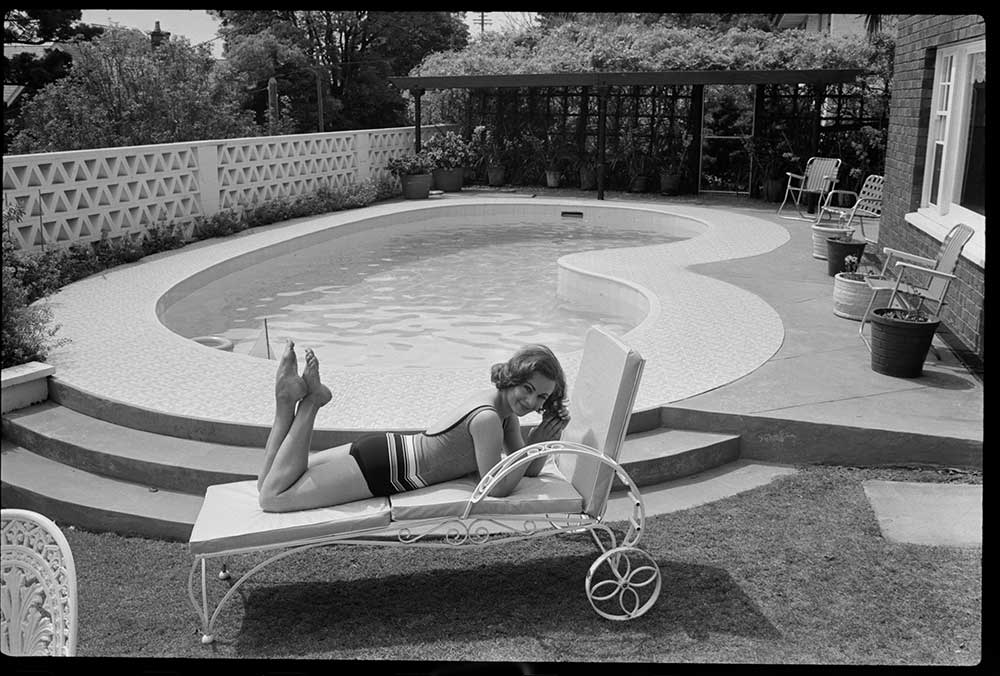 In the late 70s and 1980s, the traditional rectangular shape gave way to "freeform" designs like curvy kidney styles, and then the inclusion of spas became commonplace.
Today, infinity edges and plunge pools lined with glass mosaics are de-rigeur, along with tanning ledges, LED lights and compulsory heating.
Get The Latest News!
Don't miss our top stories delivered FREE each Friday.
Since the pandemic, when we used spare cash to turn our homes into sanctuaries, we've never loved the backyard pool more. In Mosman LGA, there are currently 2505 registered backyard pools and in North Sydney LGA there are 1267. Here's a look back at some of the best backyard watering holes from days gone by. Which pool is your favourite?!
3 KALLAROO ST, MOSMAN – 1973
This Mediterranean influenced home with four bedrooms had two balconies and a downstairs rumpus leading to a compact pool, surrounded by sandstone pavers. The property was marketed for the first time in 1978, with a price guide of $175,000.
30 BAY ST, MOSMAN – 1974
This waterfront pool on Bay St was ahead of its time, with a fence, a pool house and even some landscaping around its sandstone edges! We're not sure if the unusually shaped pool is still a feature of the 930sqm block.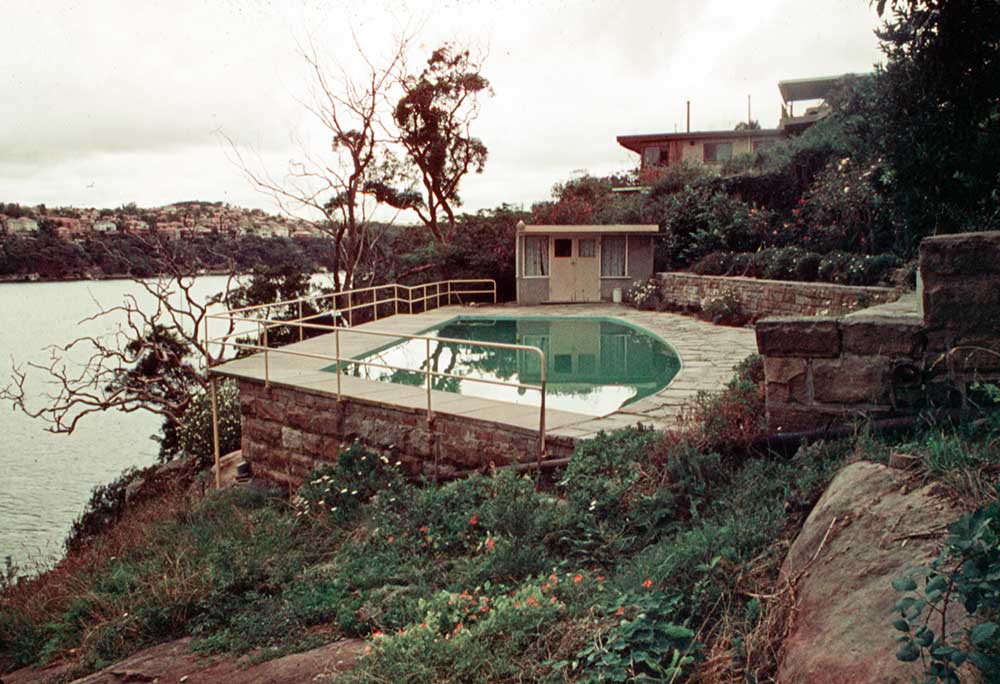 10 GAMMA RD, LANE COVE – 1984
Lane Cove boasts some of Sydney's larger blocks, with room for a pool. The kidney shaped design at the rear of 10 Gamma Rd can be seen through the window of a smart kitchen and dining area, that came complete with blue bench tiles, cork flooring and lots of pine furniture!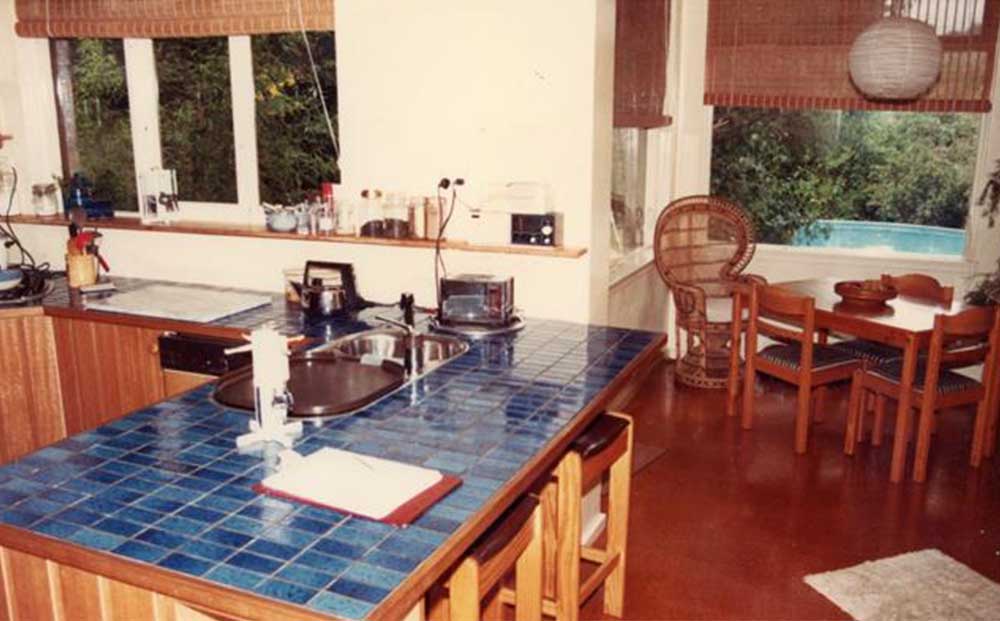 88 HELEN ST, LANE COVE NORTH – 1983
This communal pool has "Melrose Place" vibes and is still located at the double brick apartment block comprising 33 units. The square plunge pool, surrounded by concrete and fenced in mission brown, has since been replaced with new fencing and a brick pool deck.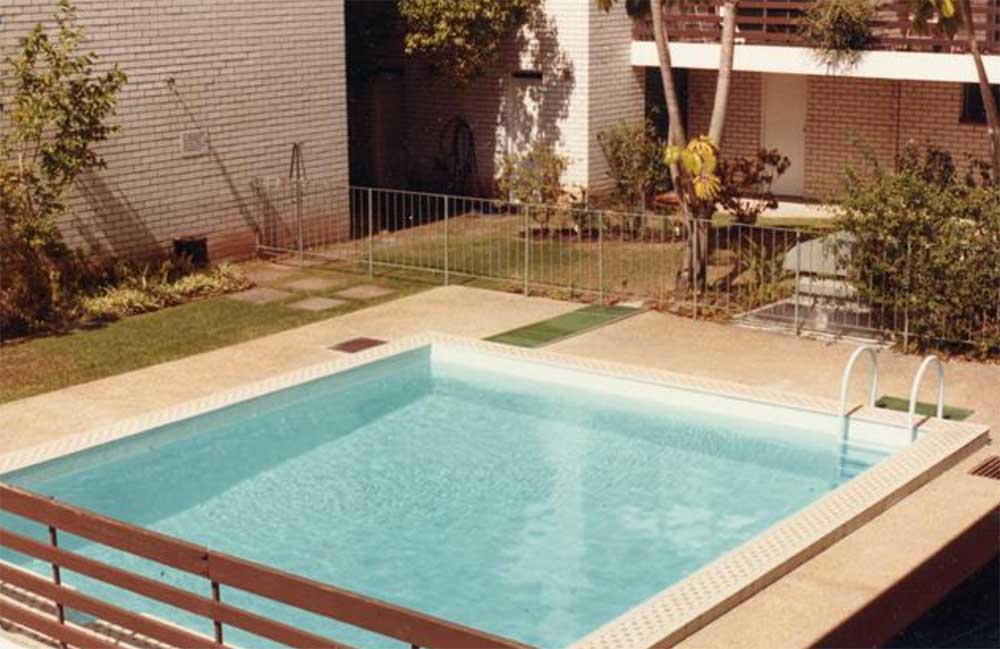 20 BAY ST, MOSMAN – 1967
The home of Maureen Duval and Patrick Delany was at one time "the" house in Mosman. Designed by Graeme Over, the double storey Beauty Point property, overlooking Quakers Hat Bay was built to take full advantage of the view and boasted a unique "L shaped" pool, where their son, former Olympian Michael Delany, learnt to swim.
19 SHELLBANK AVE, MOSMAN – 1976
This waterfront Mosman home with its large inground pool was a real head turner in 1976. Look closely and you can see yellow and red plastic "banana chairs" and a pool scoop leaning against the safety fence. As far as we know, the pool is still there today although is likely to have been refurbished.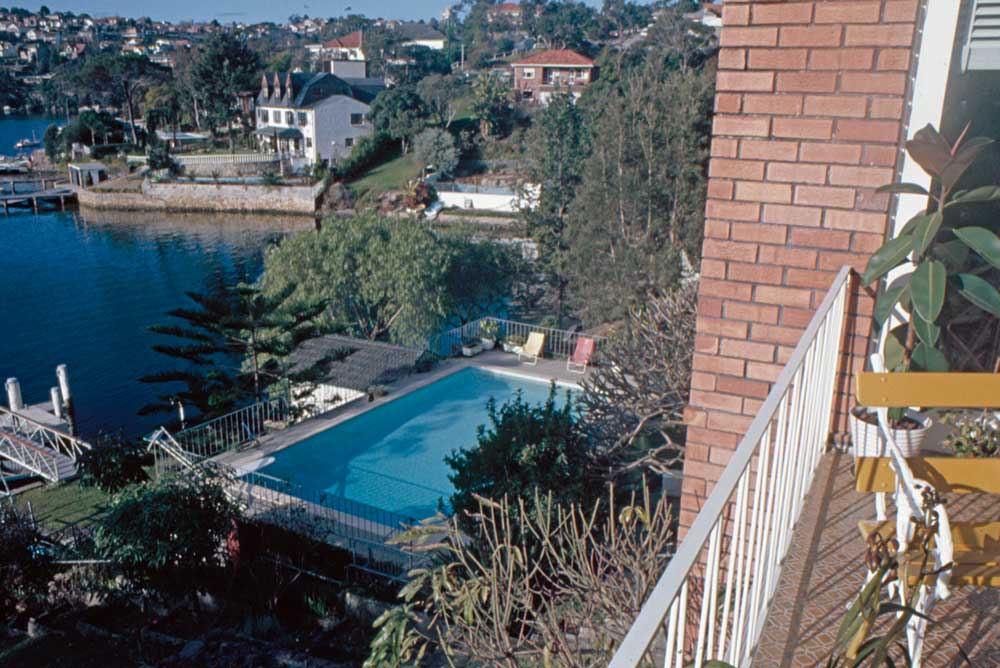 69 PARRIWI RD, MOSMAN – 2003
The pool is no longer there, but in its place is one of Australia's most awarded homes, Villa Aqua, owned by Rob and Leonie Klaric. The pair purchased the pool – which had its own title – in 2003 and made plans to design and build a world class property. The result, Villa Aqua, is an architectural masterpiece – with an all new, infinity edge lap pool.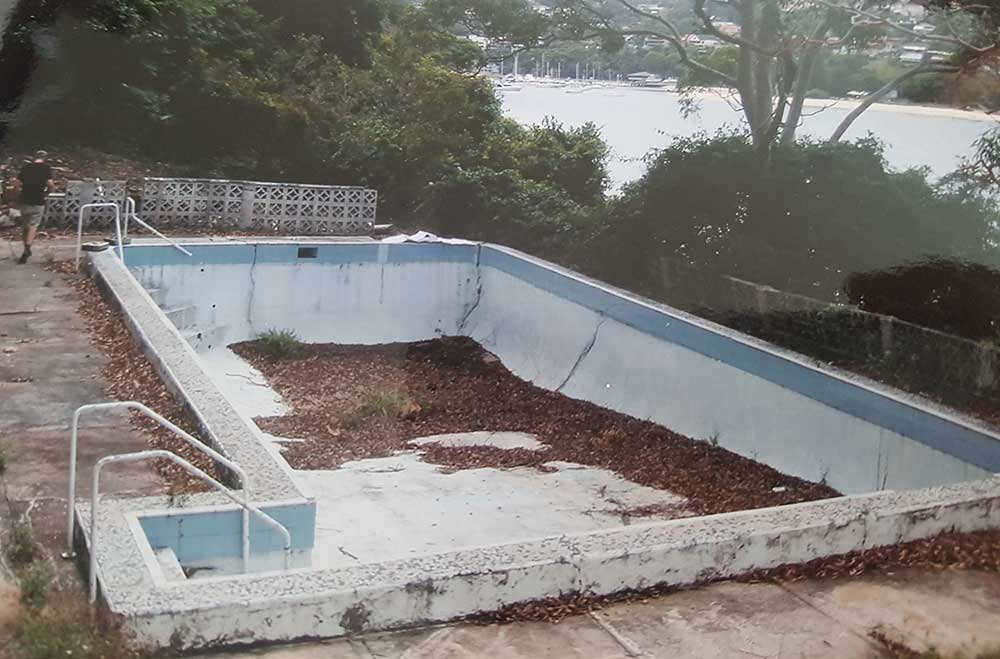 Get The Latest News!
Don't miss our top stories delivered FREE each Friday.