High Tea Party is Over: Boronia House closes abruptly, so what's planned for the historic Mosman landmark?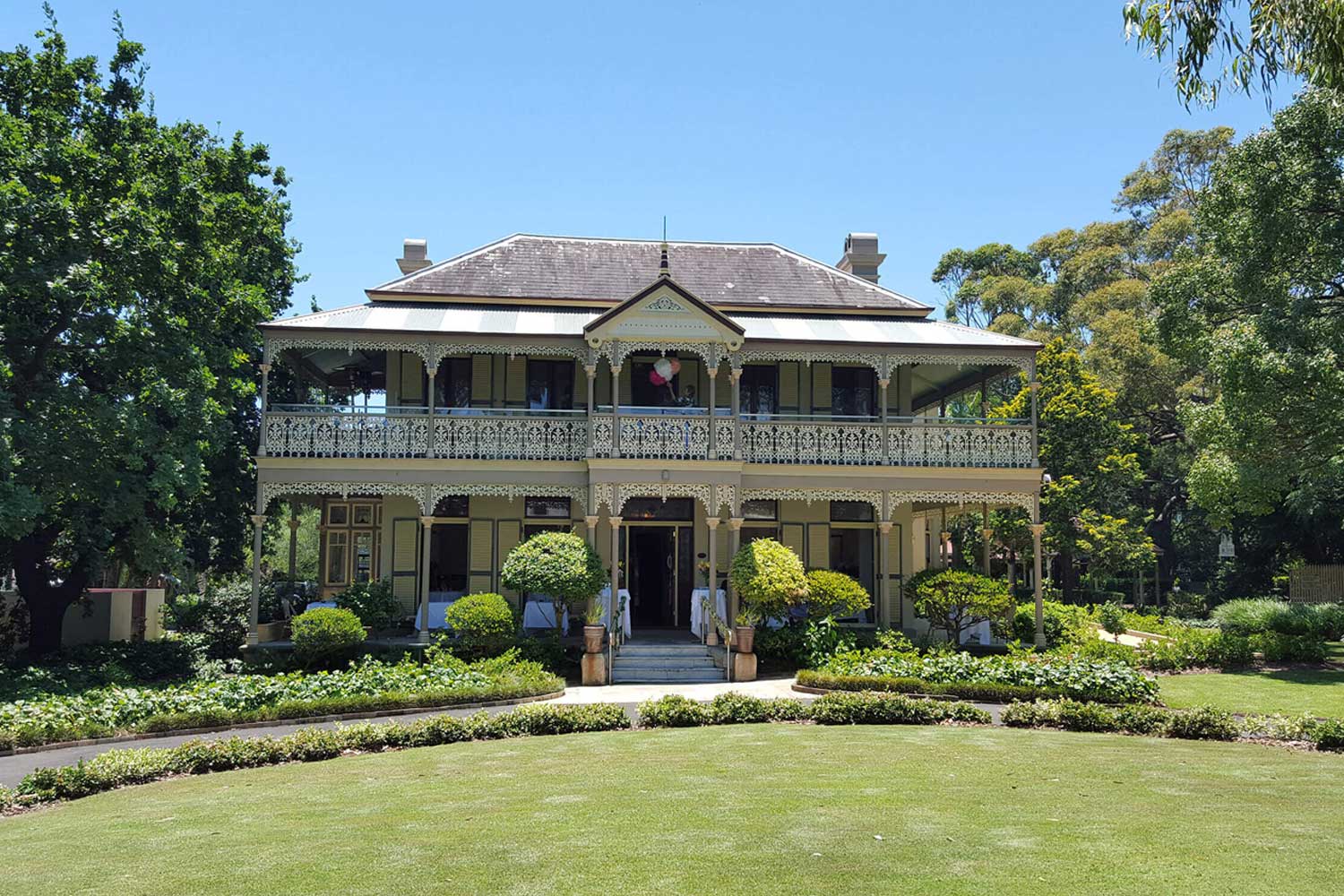 Landmark heritage venue Boronia House has closed after long term tenant Mosman Catering pulled out of its 10-year contract.
The historic home, built in 1885, is owned by Mosman Council which agreed to terminate the lease five years early, after agreeing the hospitality business was "no longer viable".
Council is now planning to install new exterior decking for outdoor seating, in a proposal to provide more space for diners and secure a long-term future for the property.
If approved, the $337,700 renovation will accommodate 88 seats and 110 people. The total capacity at Boronia House is 240.
Martin Mooney, Functions Manager at Boronia House until Mosman Catering's lease ended abruptly last month, told the Daily Telegraph the business had struggled in 2020 due to COVID-19.
"The major attraction was high tea and once people weren't allowed to gather in groups and with the 4sqm rule, the whole business stopped," he said, "it was very sad."
The timber and steel deck will be located on the eastern side of Boronia House, next to Hotel Mosman, sparking fear among some locals that the venue could be used as a beer garden.
"A beer garden there is a travesty," Brady St homeowner Patricia Reed said in an email to Council, "but in essence that's exactly what is planned for this beautiful building of historical importance."
"The noise level on summer nights would be appalling.
"People living in Bridlewood Gardens bought next to a park and a heritage house, not a beer garden."
Further resident submissions have cited concerns over rubbish, parking problems and anti-social behaviour.
"Access to minors will be very difficult to control and young hooligans already congregate in Reservoir Park after dark and have already thrown empty beer bottles into our terrace grounds," one says.
"Already there is a problem with people relieving themselves there," says another, "needles have been found in the bushes, and drinkers take over the Gazebo leaving debris and food scraps encouraging rats and vermin."
Boronia House has adopted many guises over its fascinating 135-year history.
Originally set on four acres on the north-east corner of Military and Cowles Rd, brothers James and John Keary built twin homes on the land in 1885.
Boronia at one time boasted a large orchard, vegetable and flower gardens, with scores of staff employed to maintain the grounds and a grass tennis court.
In 1896, the mansion was sold to the Godwin family, who held Boronia until March 1952, when it was purchased by Mosman Council and used as Mosman Library until 1978.
The 1980's were a successful era for Boronia, with advertising agency Campaign Palace taking up residency, followed by a revolving door of restaurant owners who introduced Mosman palates to everything from Mod-Med, to Italian, French and Asian flavours.
Mosman Council says the proposed works have been designed to minimise impact on the heritage value of the site.
Residents are invited to make a submission via the DA Tracker or by emailing [email protected]
Get The Latest News!
Don't miss our top stories delivered FREE each Friday.