Greenway Flats: "If I won the Lottery seven times over, I wouldn't leave here. This will do me!"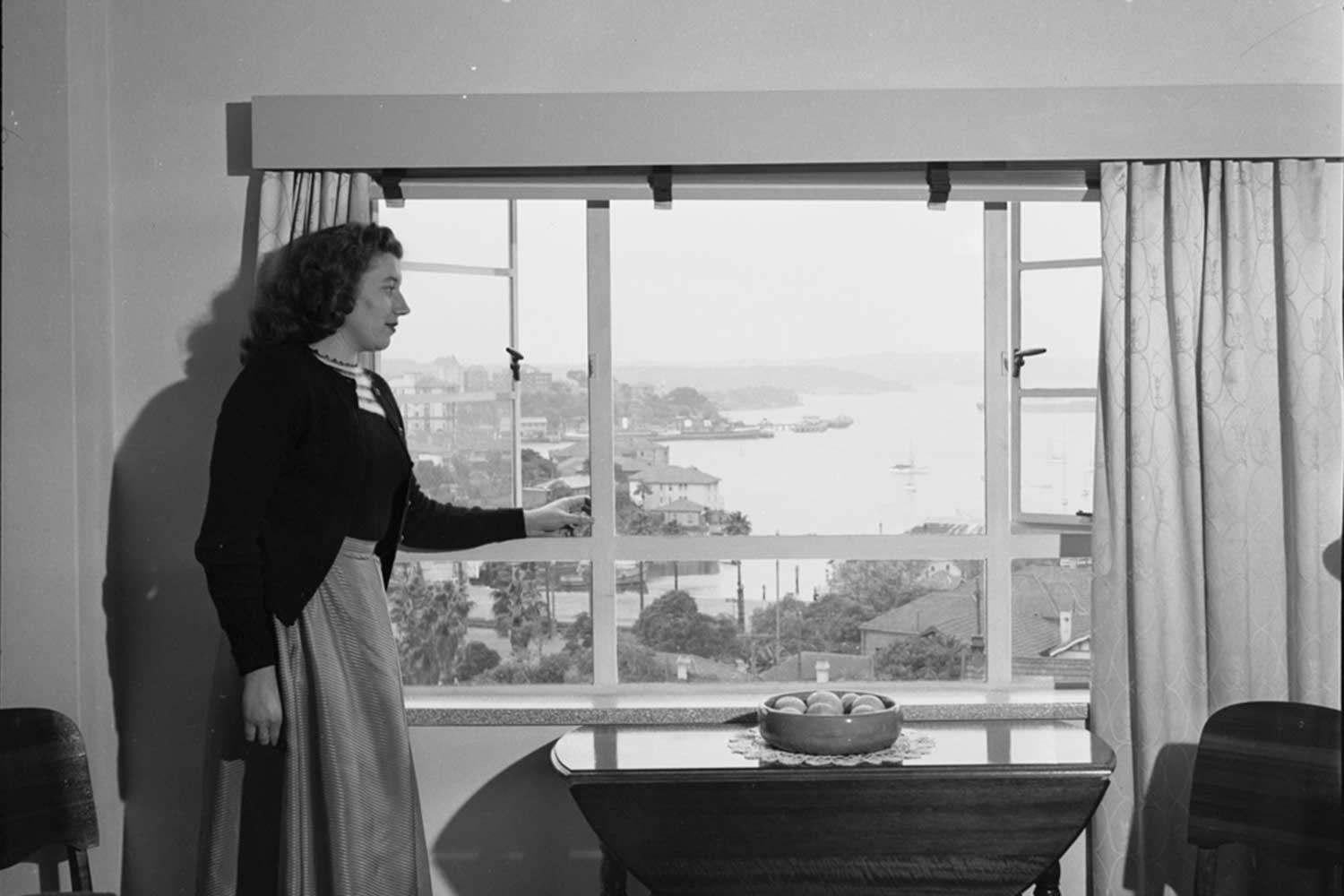 When it officially opened on Sunday, 28 March 1954, "Greenway" was Australia's largest communal housing complex.
Named after the colony's first public Architect, Francis Greenway, it comprised four buildings, with 309 one and two-bedroom flats.
Using land left vacant after the construction of Sydney's Harbour Bridge, the £1-million high-density project was a desirable modern alternative to Victorian-era terraces in North Sydney, then regarded as "slums".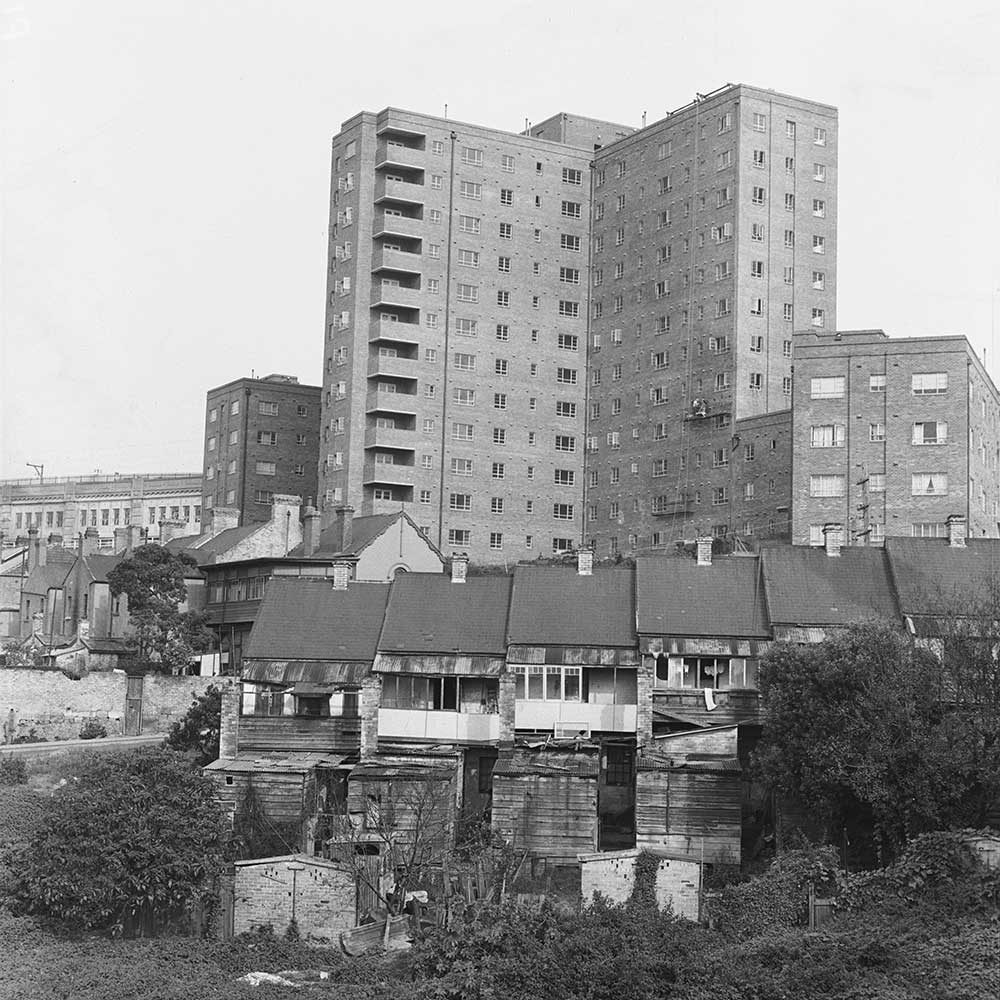 After applying through a Housing Commission ballot process, Greenway's first tenants couldn't believe their luck when they "won" the chance to rent a new home, for between £3 and £4 per week.
"If I won the Lottery seven times over, I wouldn't leave here. This will do me!" Mrs V.W.H Briggs told a visiting Sunday Herald reporter in 1954.
From her fourth-floor flat, Mrs Briggs could look out to Sydney Harbour, from the Bridge to Vaucluse.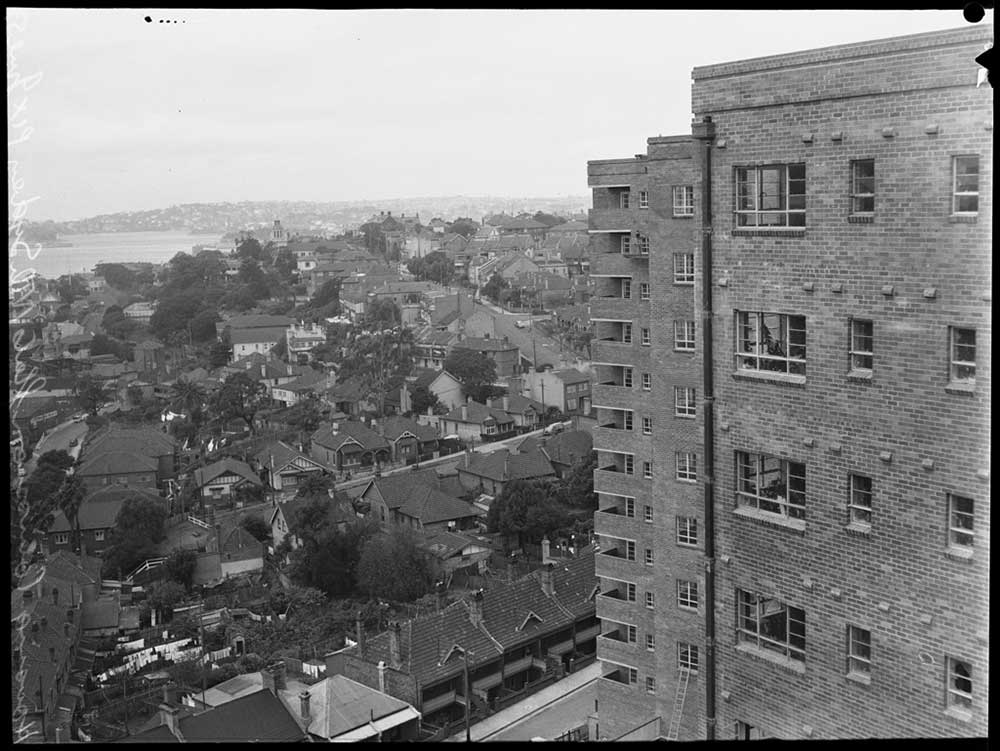 Just like the others in her block, it had one bedroom, a living room, and a kitchen with ten cupboards. The Sunday Herald told readers "A good-sized entrance hall, with a spacious linen cupboard, leads off to bedroom and bathroom."
Greenway was a contemporary and idyllic paradise featuring pastel-coloured walls, honey-stained woodwork, and brown linoleum.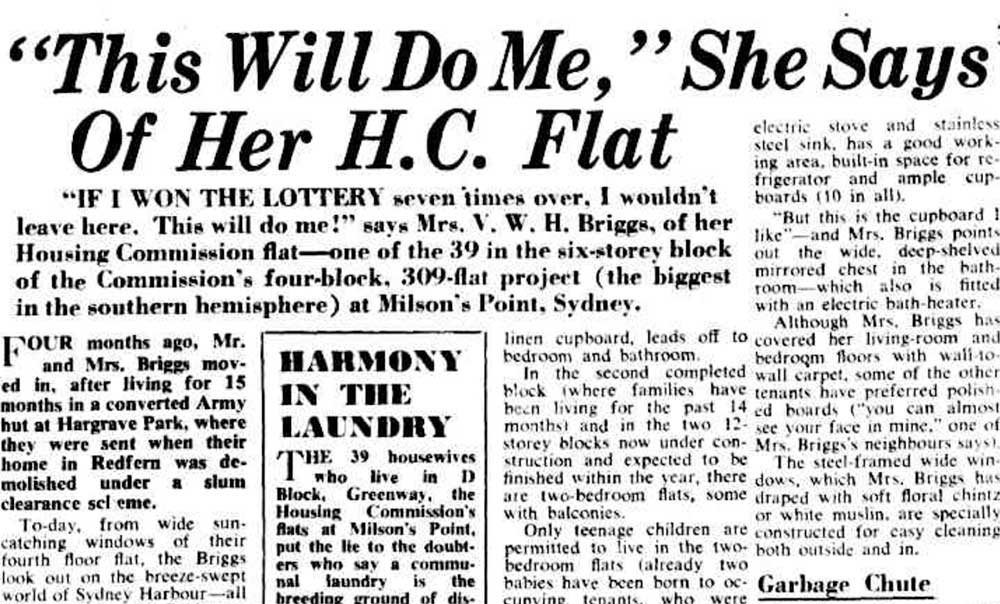 "The kitchen is fitted with an electric stove and stainless-steel sink," Mrs Briggs said.
There was also a state-of-the-art garbage chute which dropped waste to the ground floor, and a token-operated laundry (with four coppers, four wringers and gas dryers) for tenants.
"It costs me about 1/- to do the boil and 1/6 for the dryer each week," Mrs Briggs said.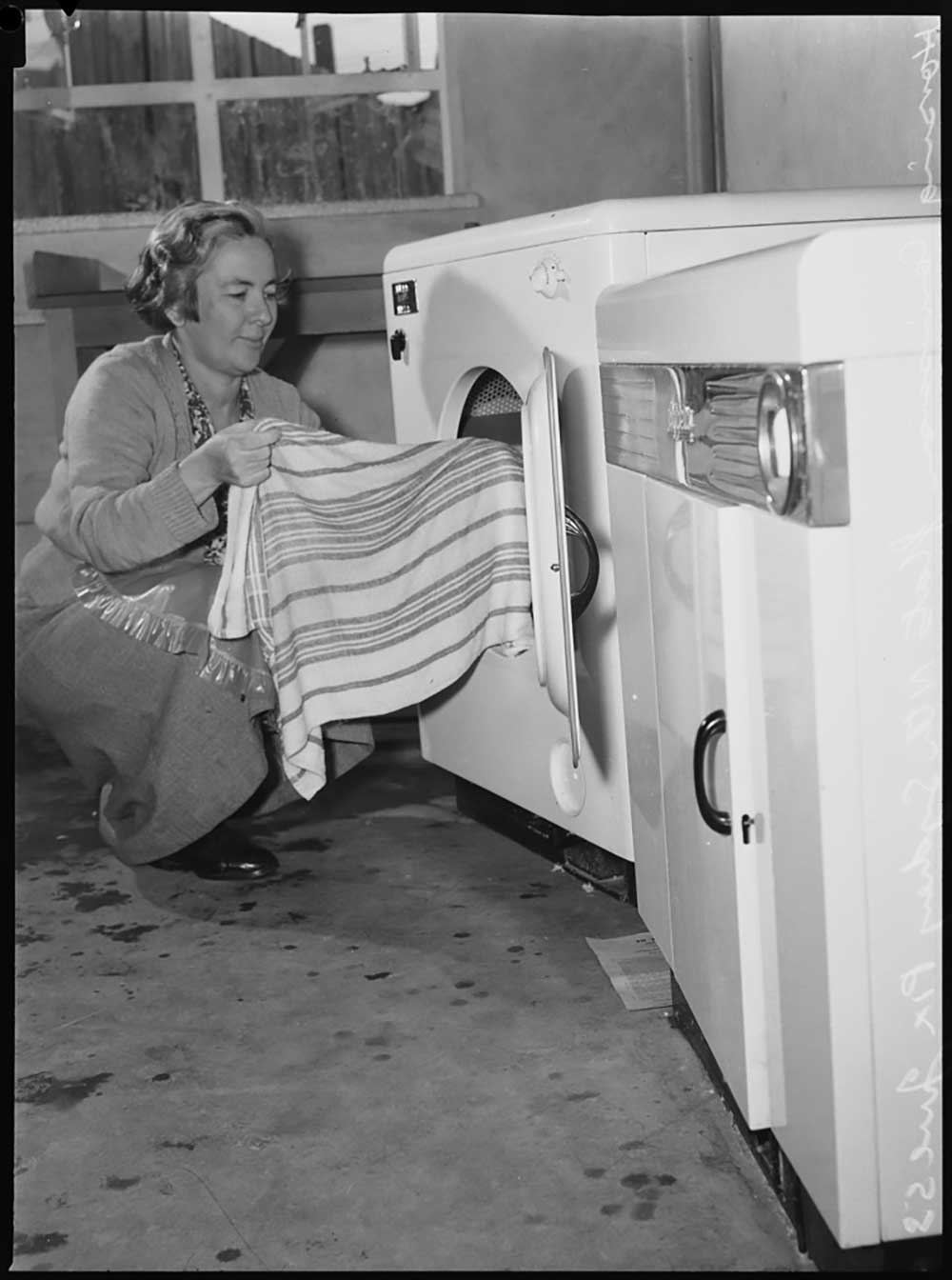 But as the Greenway population soon grew to its capacity of around 1000 residents, so did the need for electricity.
By the late 1950s, the block consumed so much power that North Sydney Council needed to install a substation to operate washers, dryers, lifts, 2308 lights, 1666 outlets, and 309 electric stoves.
PHOTO EXCLUSIVE! SEE MORE GREENWAY IN 1954, HERE: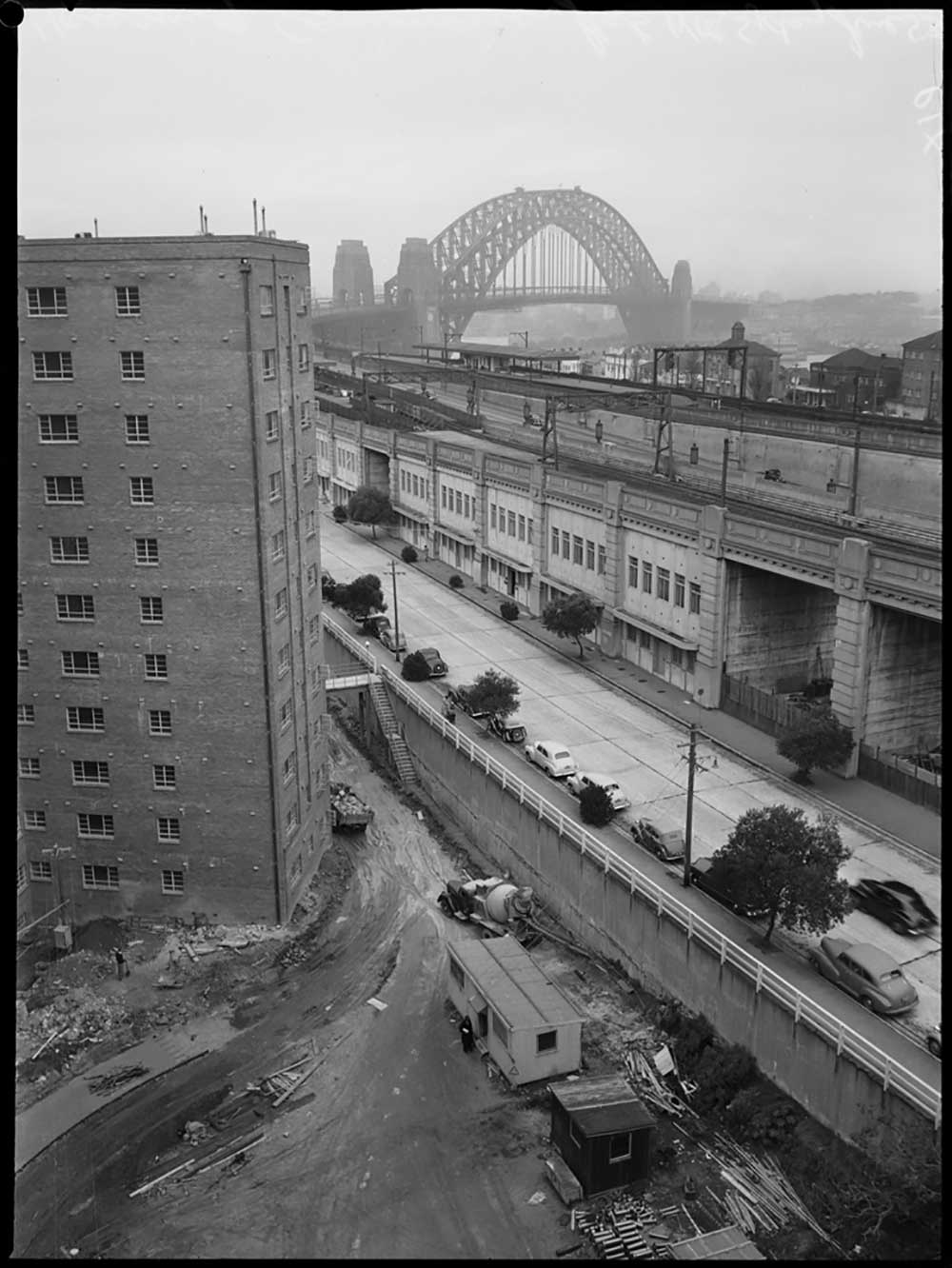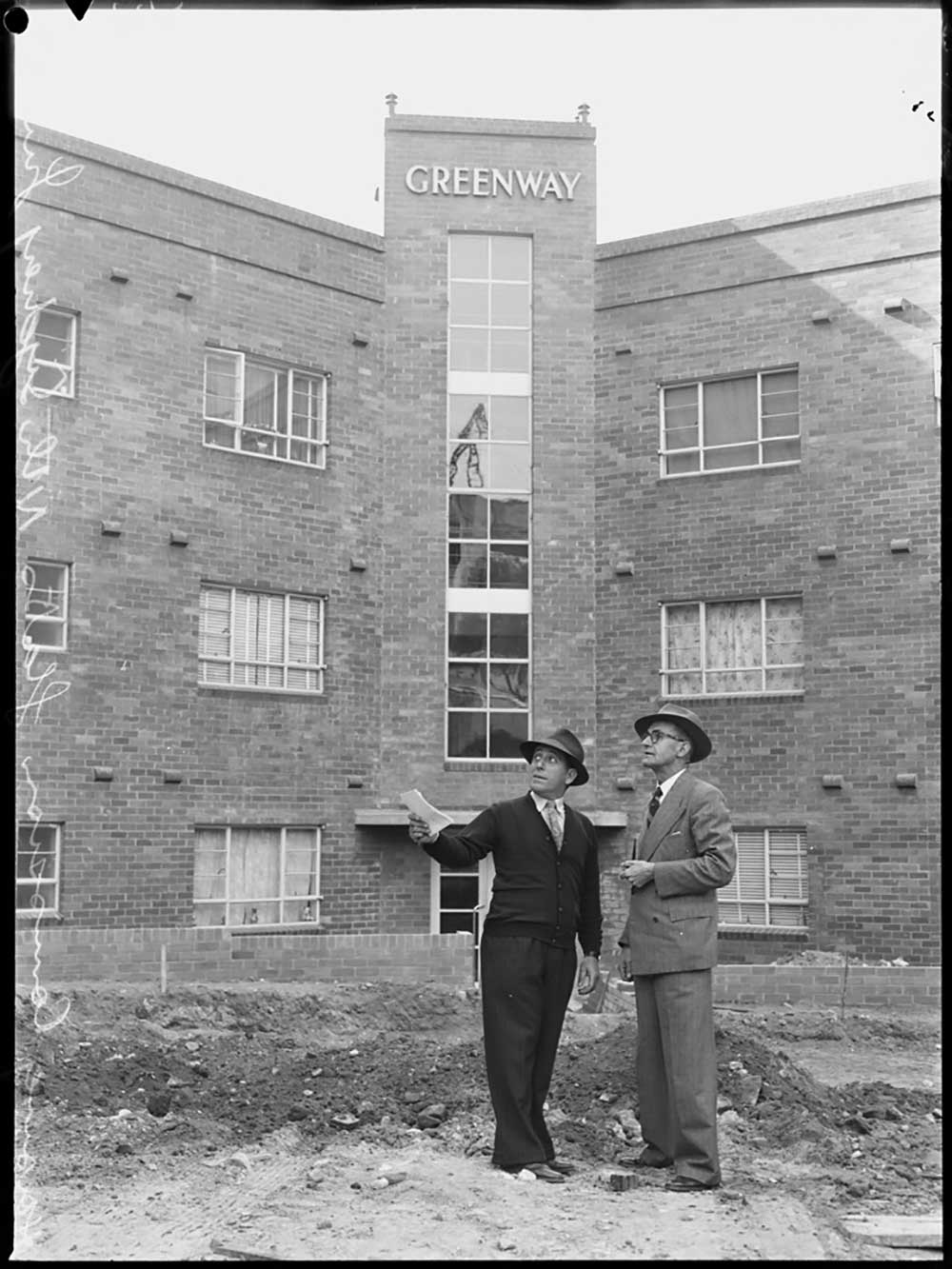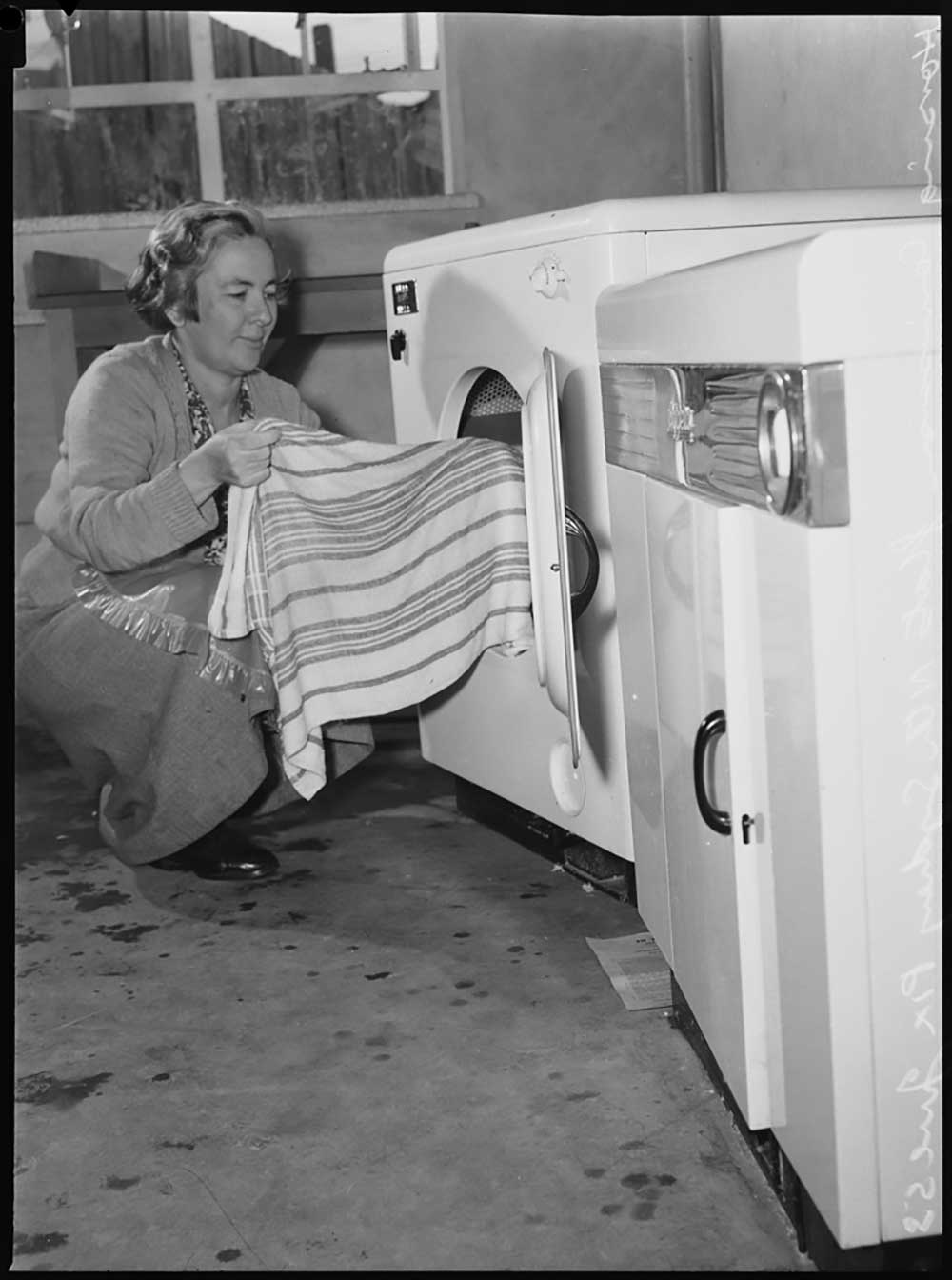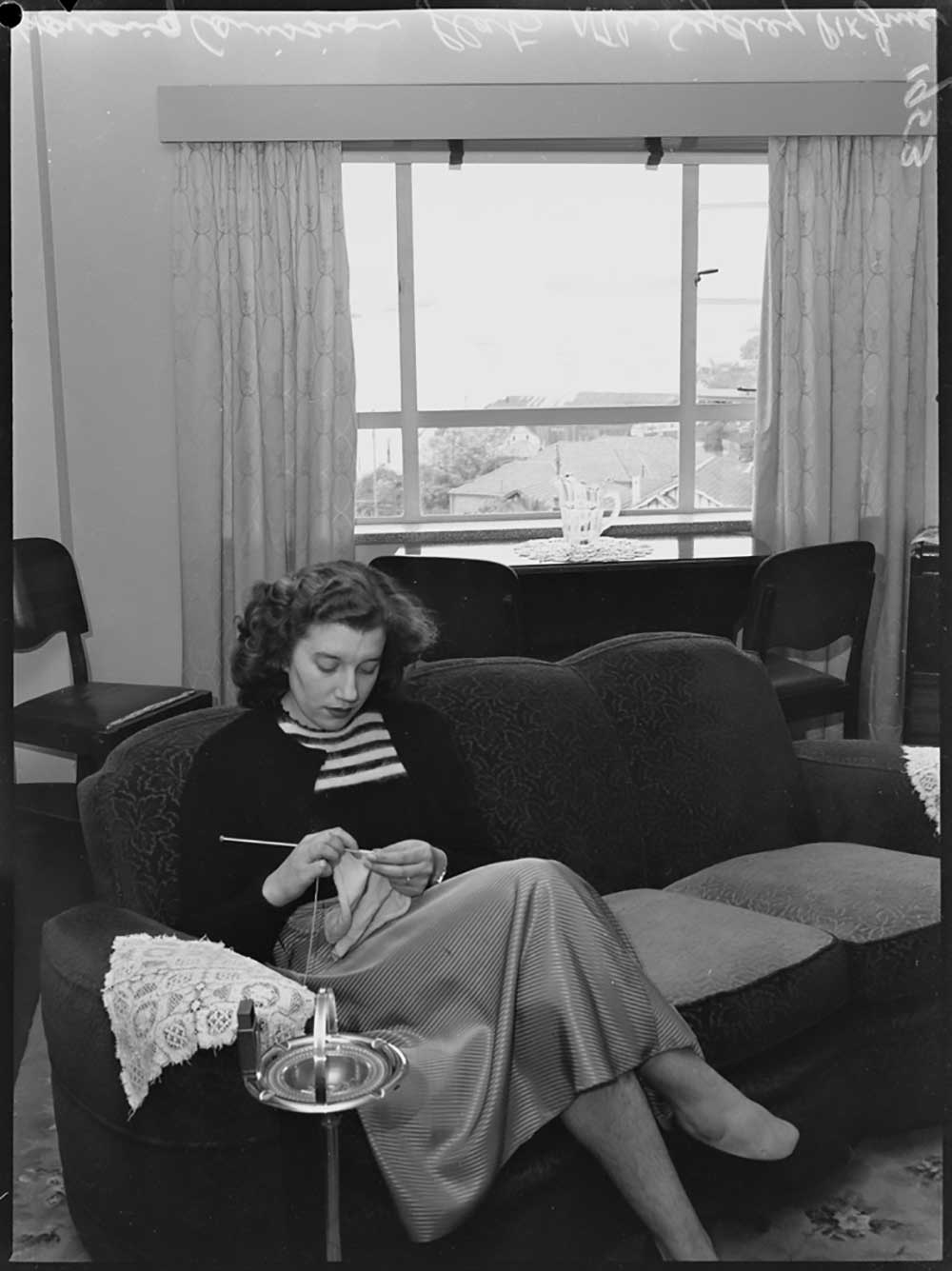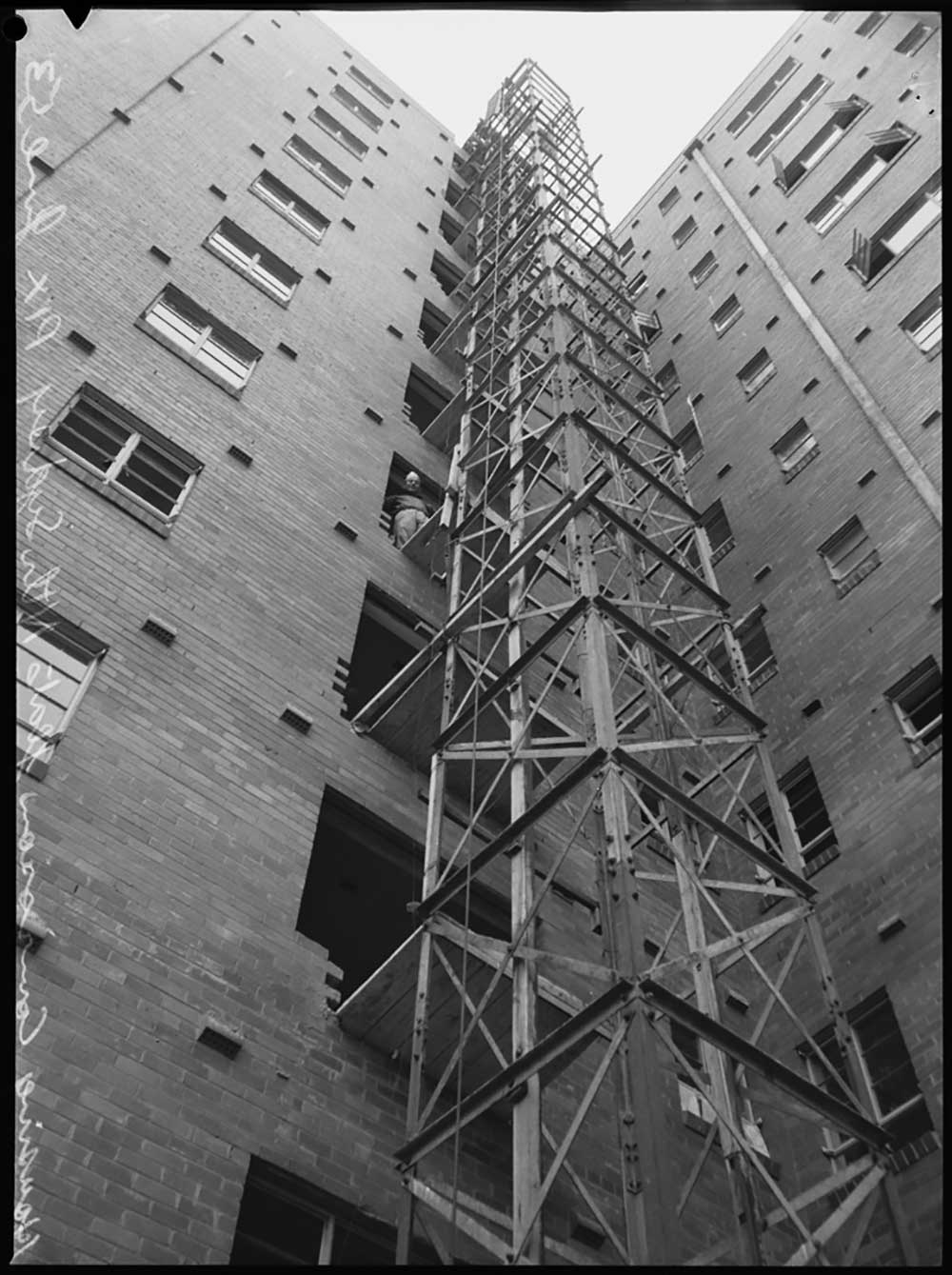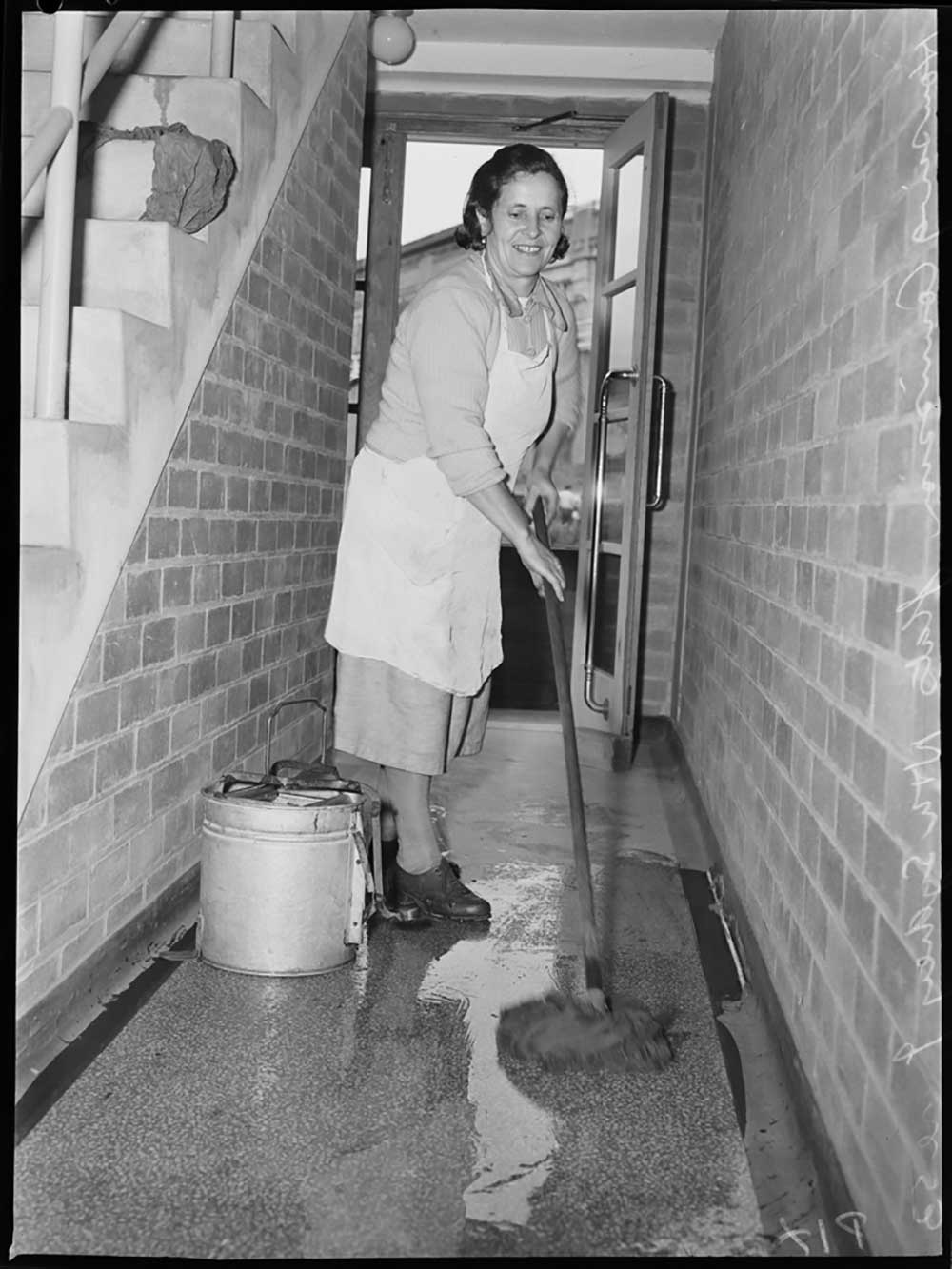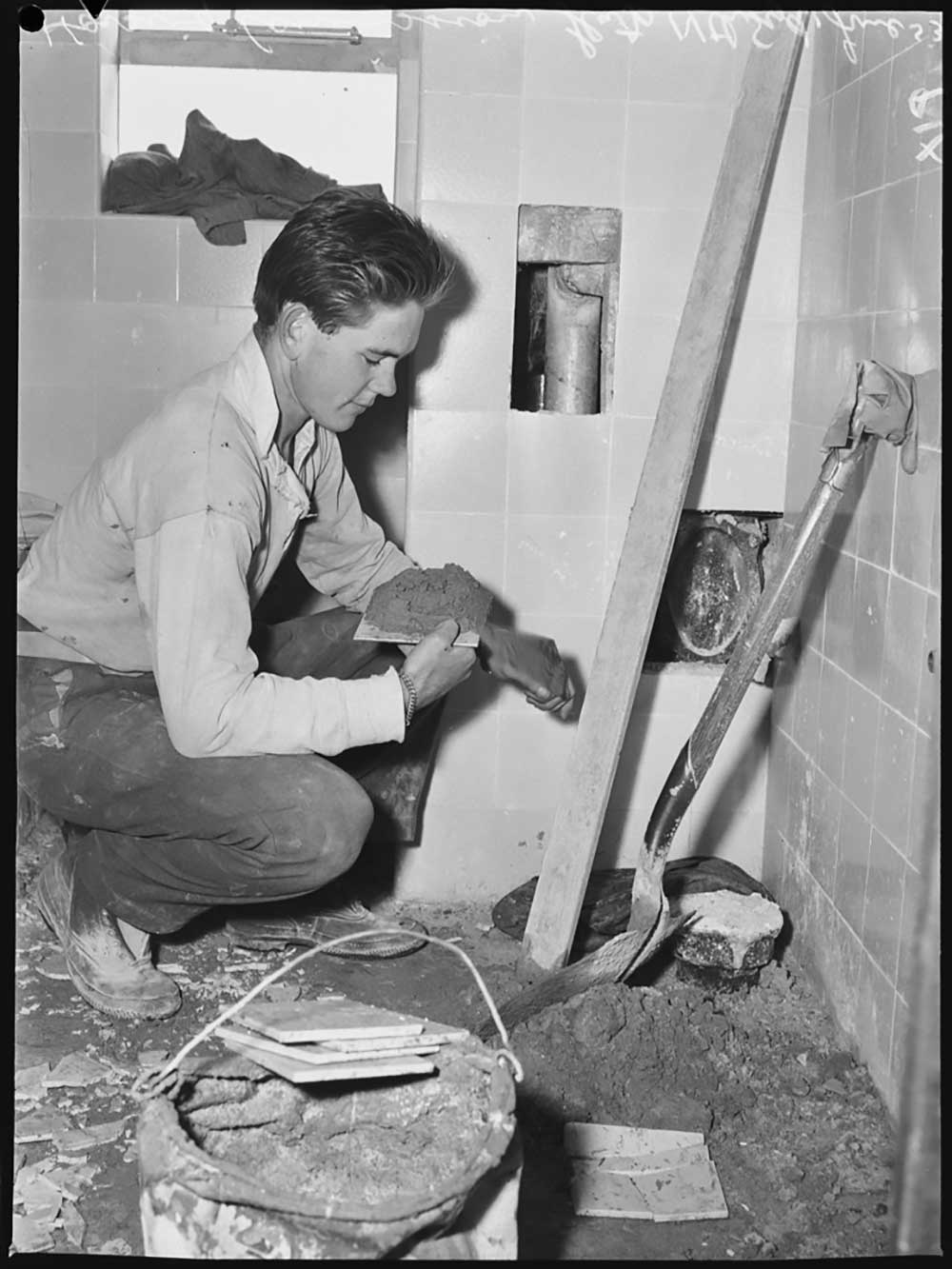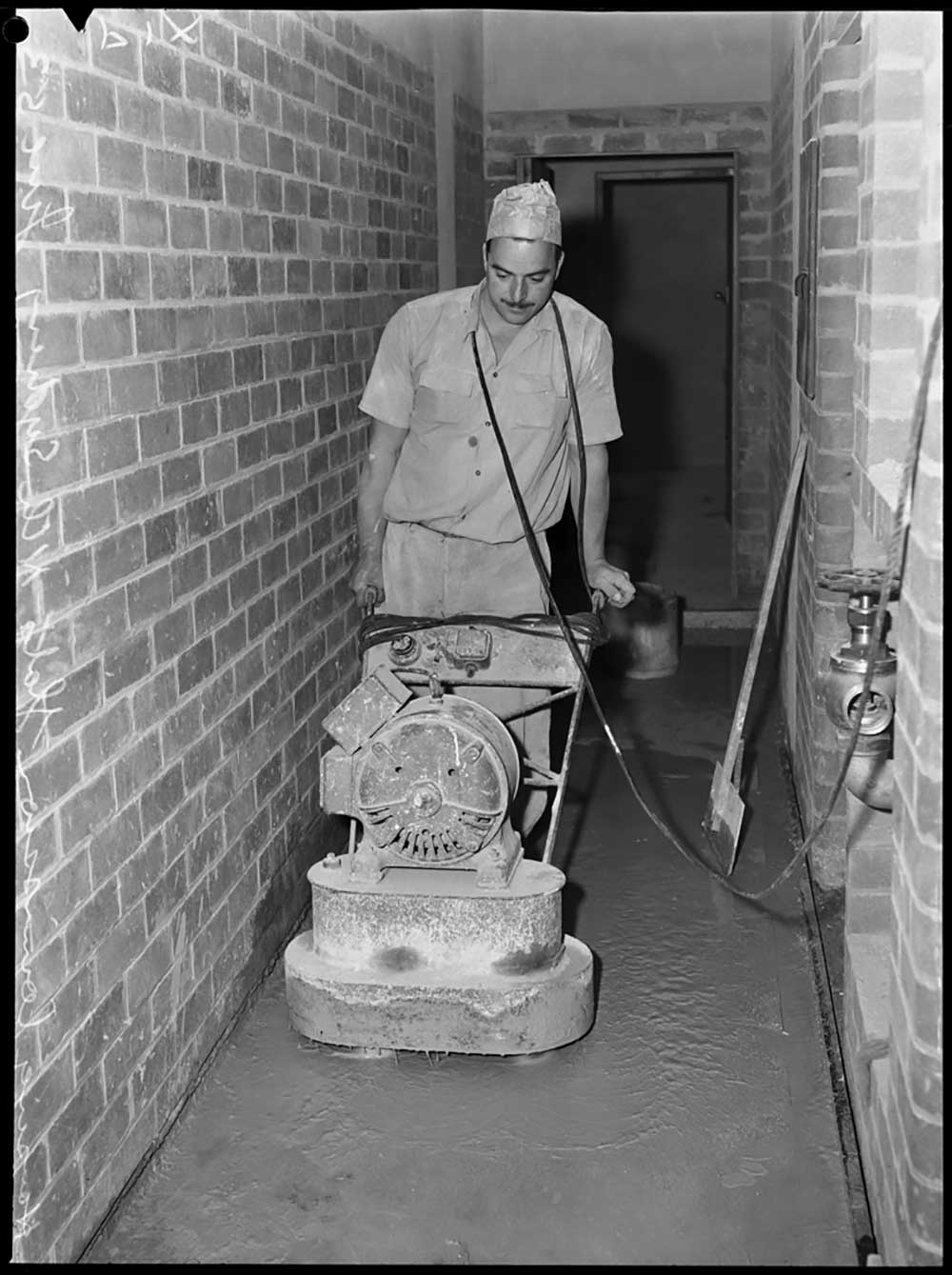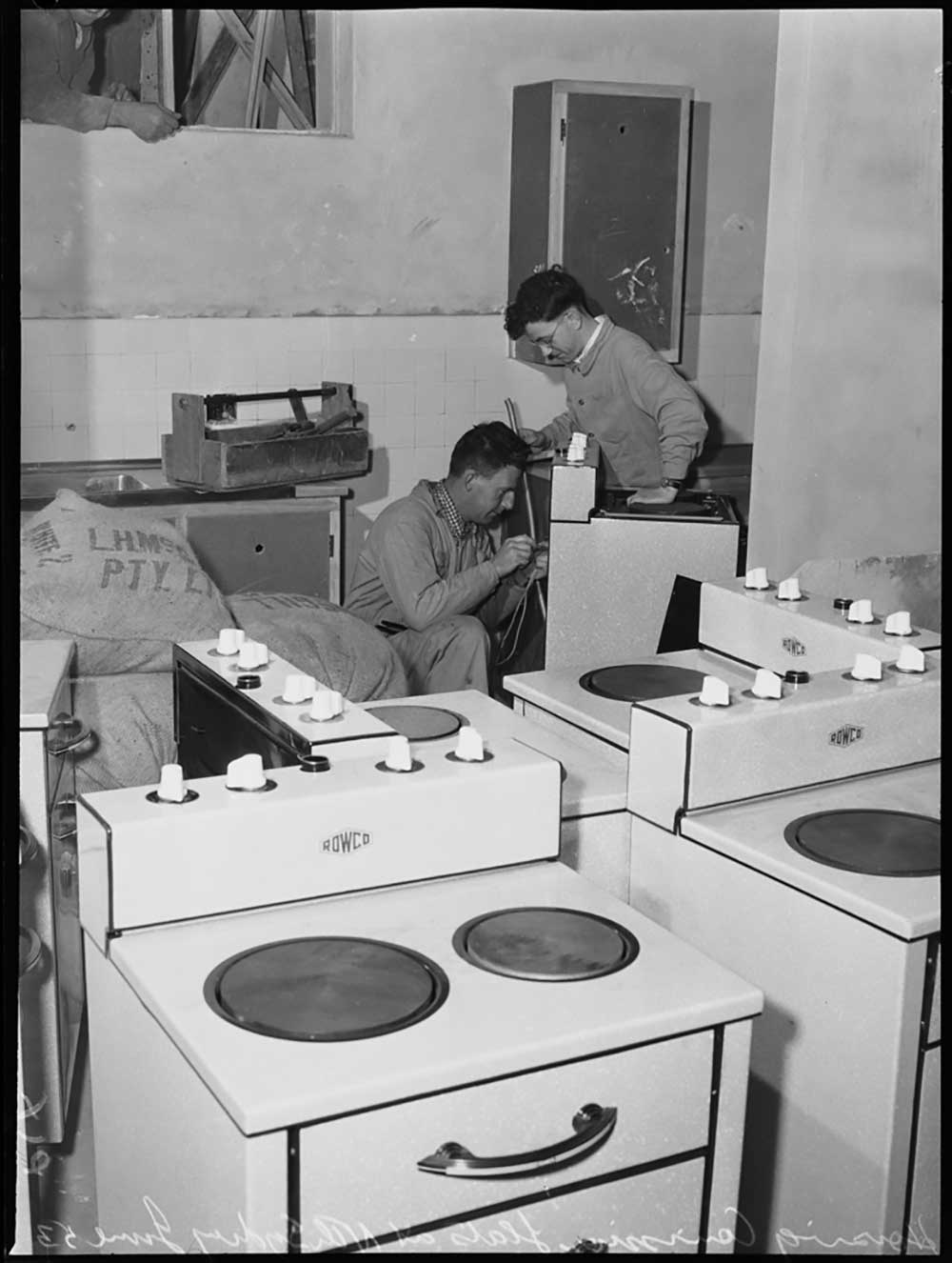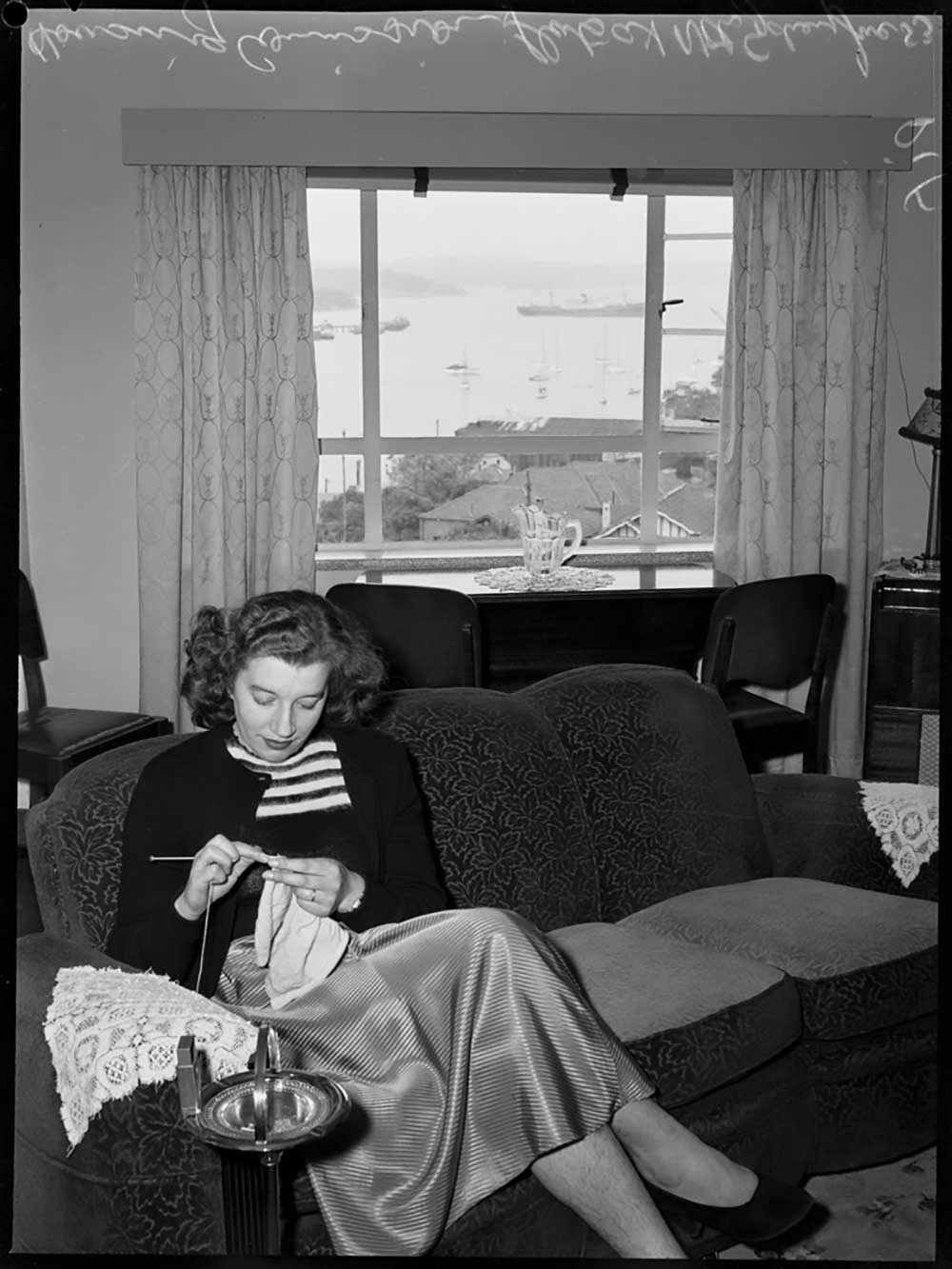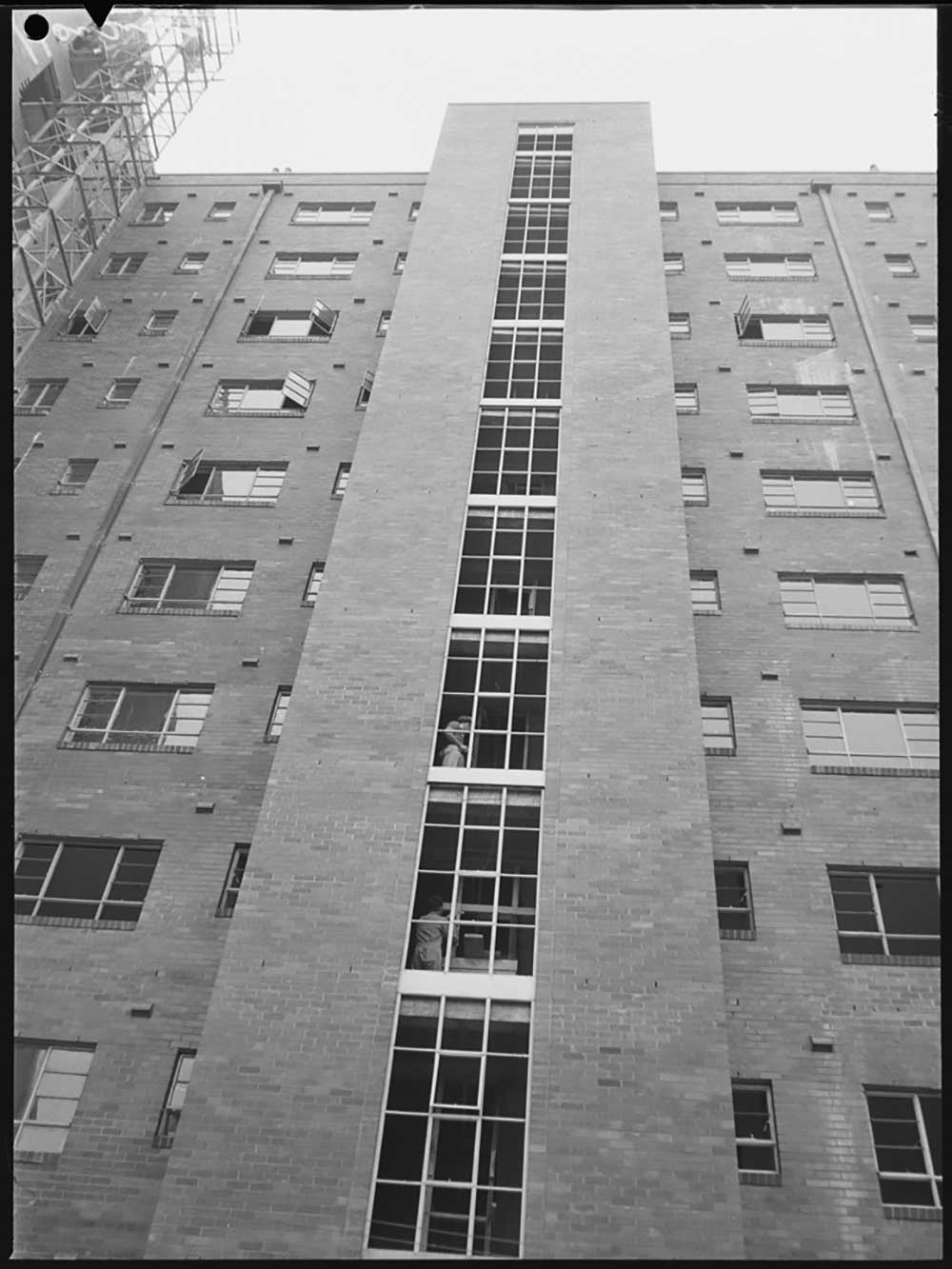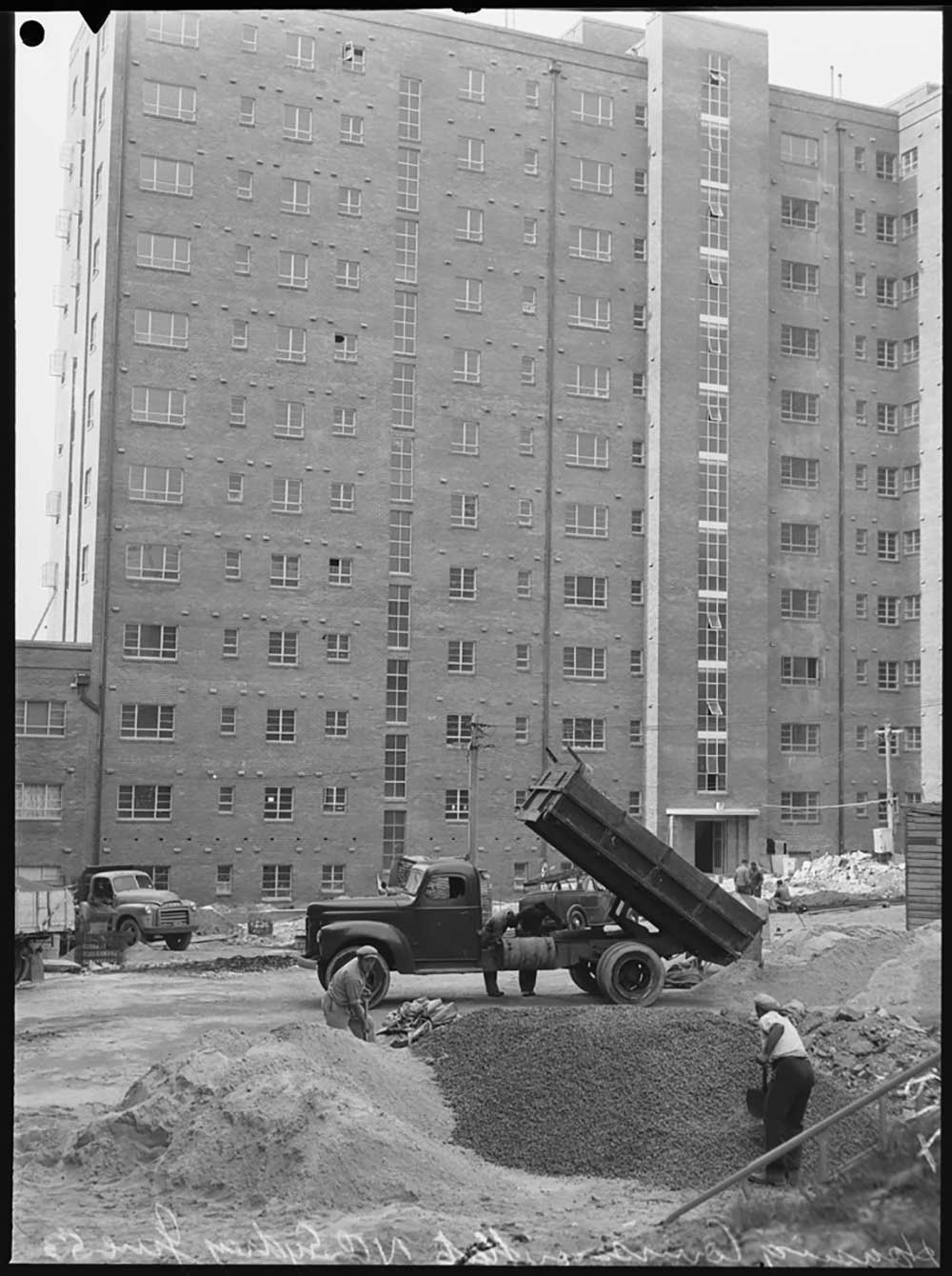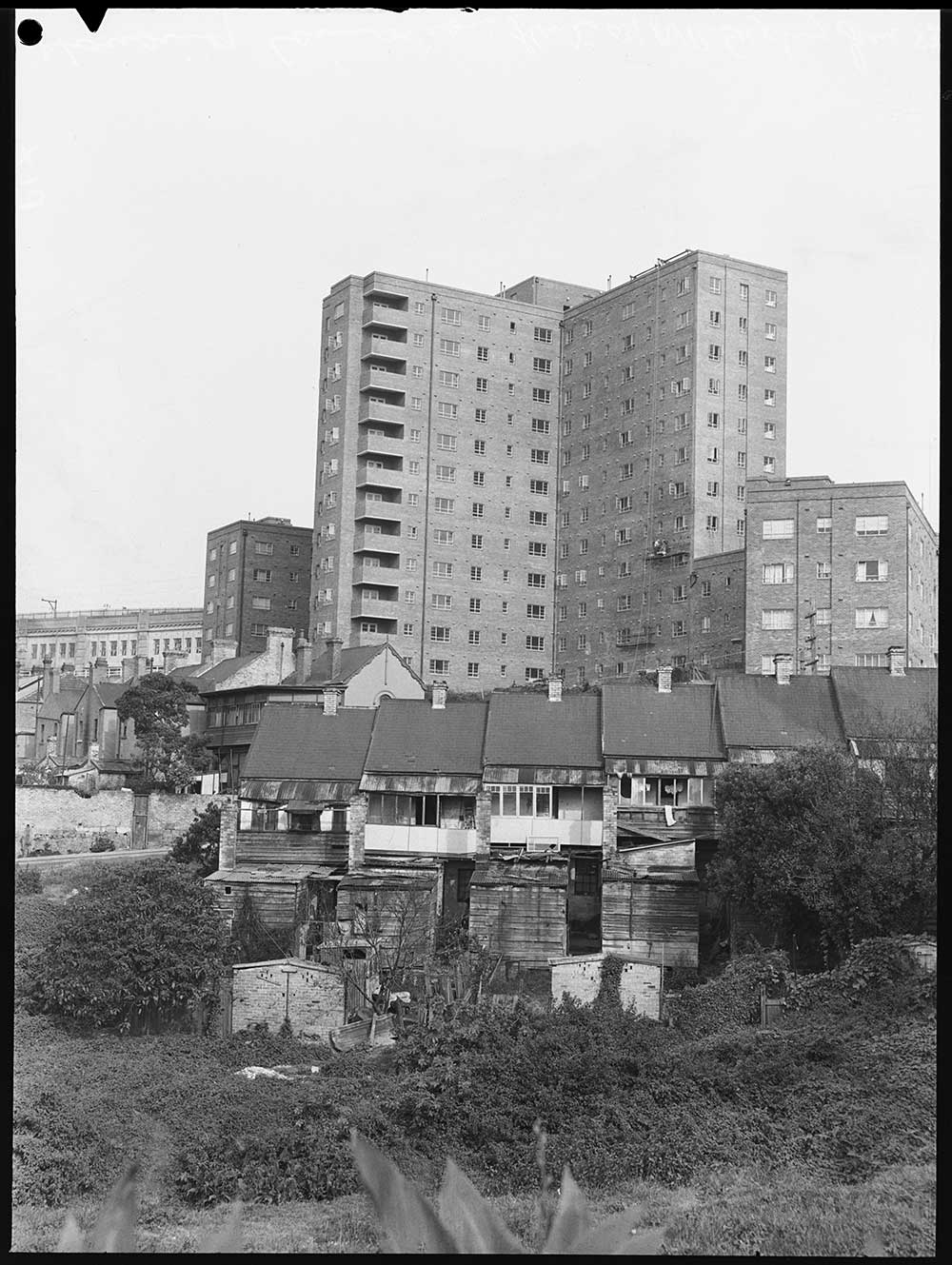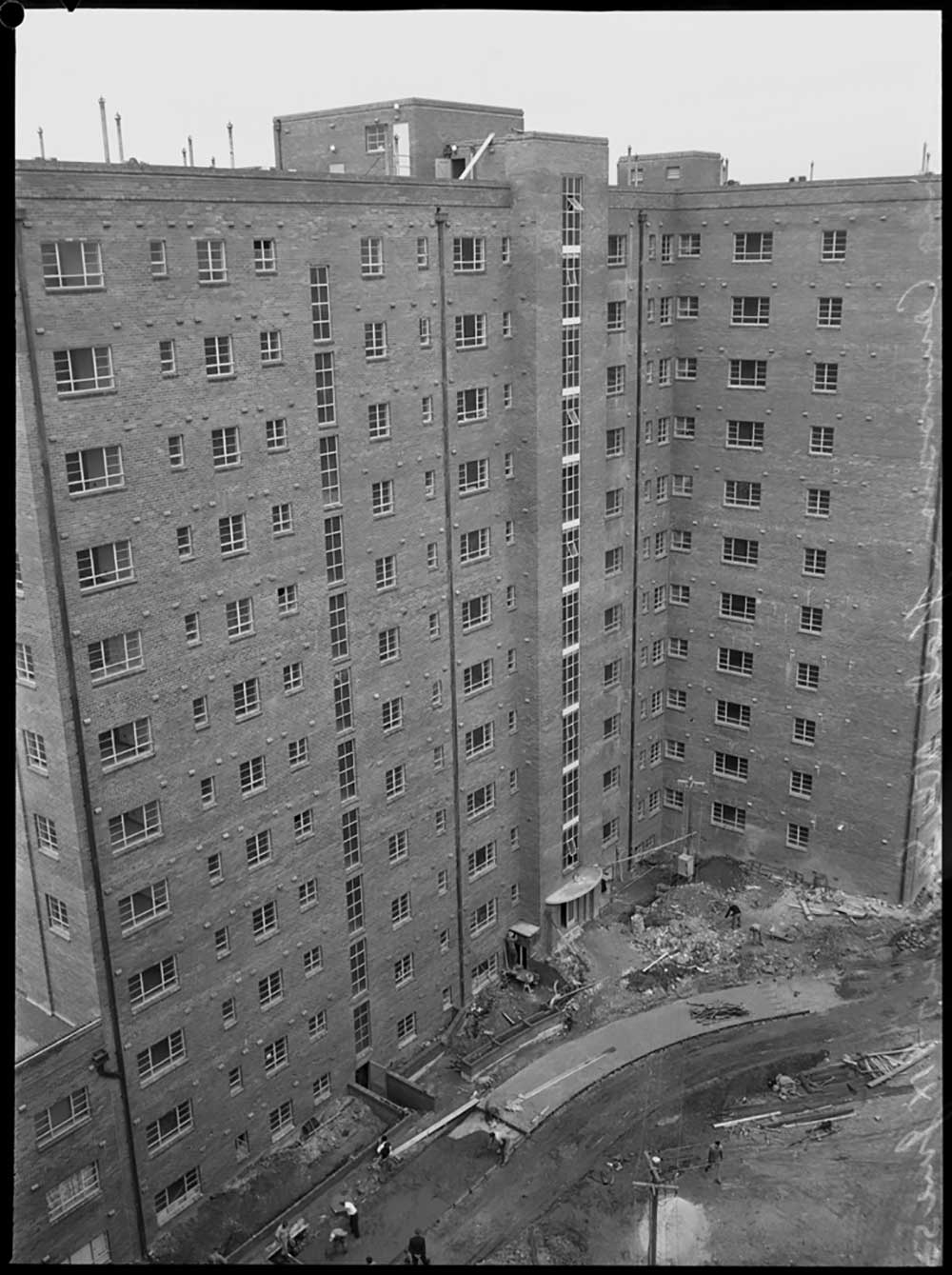 Over its 68-year history, the demographic of Greenway residents has changed from mainly English speaking, working-class couples, and small families to today's diverse multi-cultural population. In 2001, there were 23 language groups represented in the building.
The public's attitude has also changed.
"Today, the harbourside suburb is gentrified, and the presence of community housing in such a desirable area is sometimes seen as an anomaly," a North Sydney Council web page says.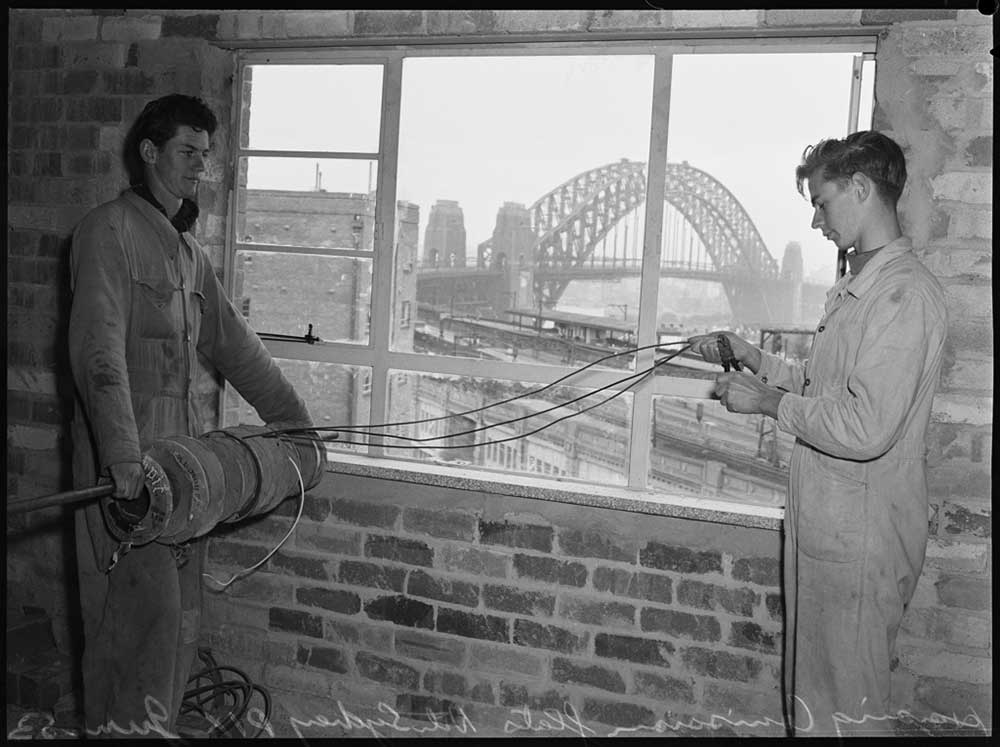 However, as ex-resident Penny McKeon said in 2004, "There's no reason why being of modest economic means should mean you are not entitled to live in a place that just happens to have Harbour views."
Do you have a connection to Greenway? We'd love your memories of this iconic lower north shore building. Discover more fascinating local history in our Facebook group, MOSMAN MEMORIES.
Get The Latest News!
Don't miss our top stories delivered FREE each Friday.