Local Flashback: Remembering the halcyon days of Sizzler in Mosman.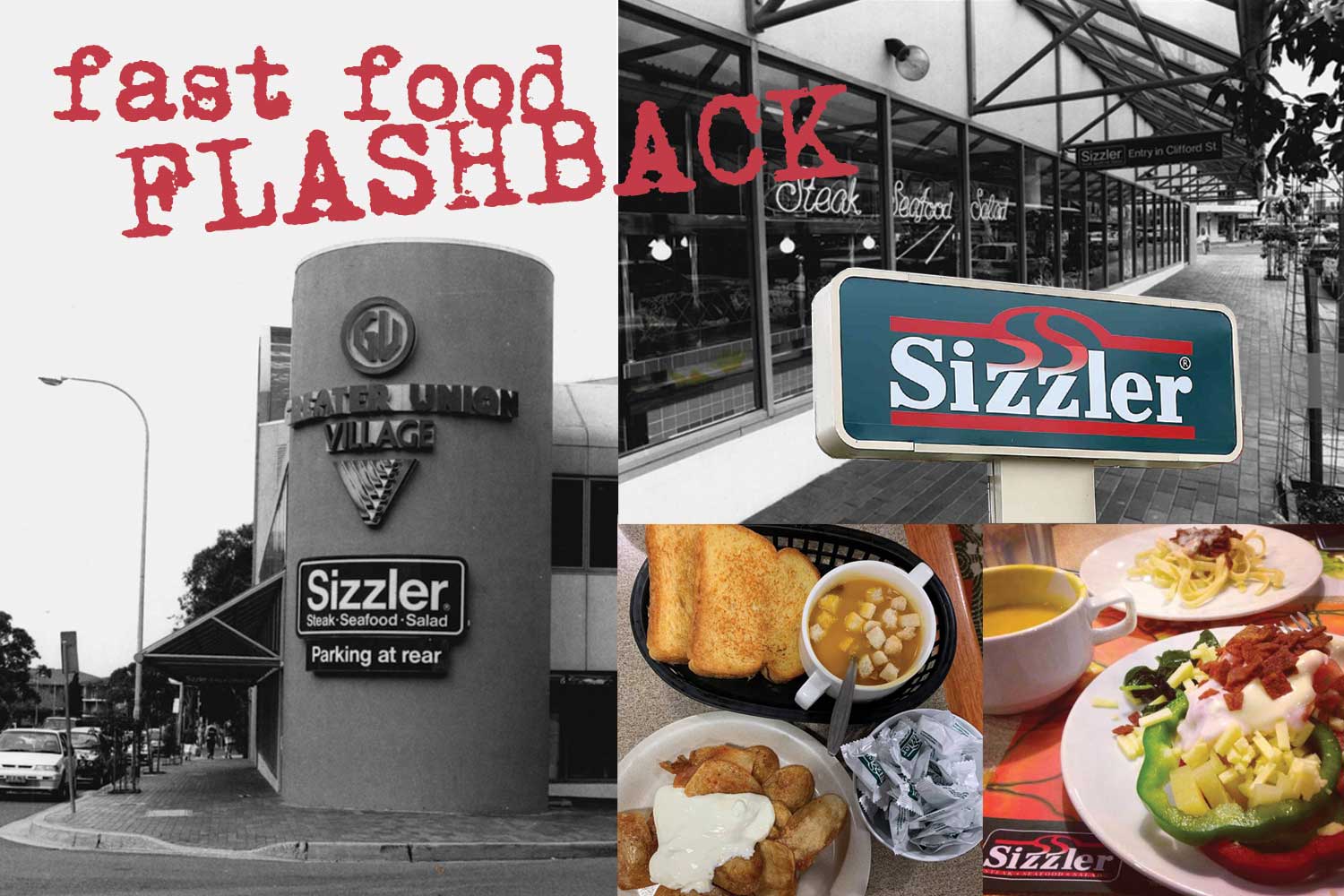 Kids of the 80s and '90s will remember family dinners at Sizzler, the iconic chain famous for its all-you-can-eat salad bar, unlimited ice cream and complimentary cheese toast.
Located under the Greater Union cinema complex on Spit Rd, the 200-seat restaurant opened in 1990 and introduced Mosman locals to a new trend known as 'casual dining'.
A step above fast food outlets, but not quite a brasserie, Sizzler was perfectly positioned to consumers of the era, who demanded value for money as Australia struggled with the burden of recession.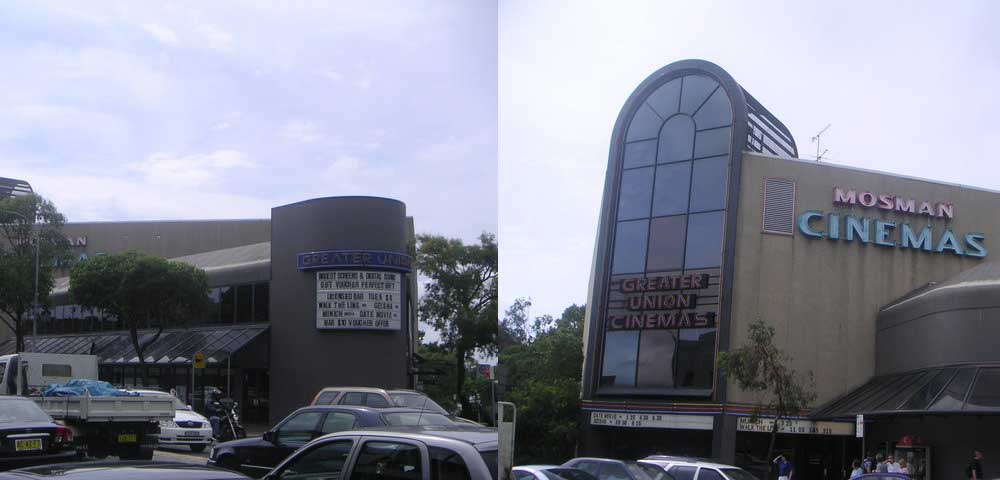 "You've got to be much more efficient, and you've got to be much more in tune with providing great value to the customer," Managing Director Kevin Perkins said in a 1992 Sydney Morning Herald interview. "That's why Sizzler has been so successful – it's the service, value, quality equation that's the right fit for the '90s."
The Sizzler "experience" was instantly popular from Bondi to Campbelltown and Mosman to Maroubra – despite the long queues of hungry customers snaking around the block, just to enjoy an American style bottomless feast for under $15.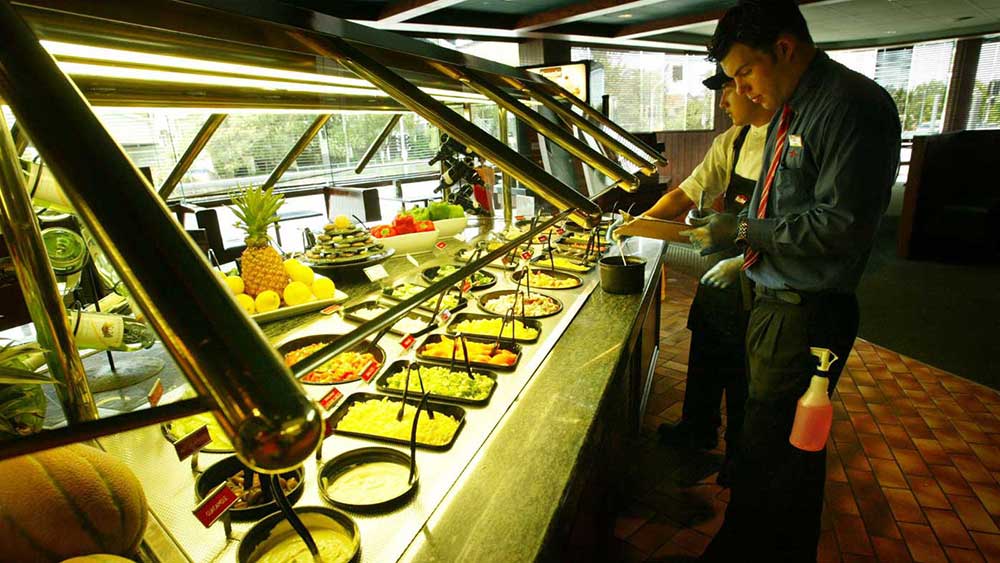 A typical Sizzler menu might offer four steaks starting at $10.50; a fisherman's platter for $11.50 through to fish of the day; three chicken dishes (Malibu, Hibachi or Swiss Grilled); and combinations of steak + chicken or steak + prawn cutlets.
The novelty factor was the complimentary cheesy toast and self-serve buffet, heaving with a cornucopia of salads, soups, plates of pasta with various sauces, fresh fruit, and unlimited soft serve ice cream, jelly and toppings.
Sizzler's rapid growth in Australia reached its peak in the mid-1990s before a slow death over two decades, with the last nine stores pulling up stumps in 2020.
Citing COVID-19 as the final nail in the coffin, Collins Foods (owner of Sizzler in Australia) CEO Drew O'Malley said at the time he was aware of the social impact on Sizzler's brand.
"This has been a difficult decision … closing restaurants is not something we often do and not a decision we take lightly, especially for a brand as beloved as Sizzler, which has been such an important part of Collins Foods' history."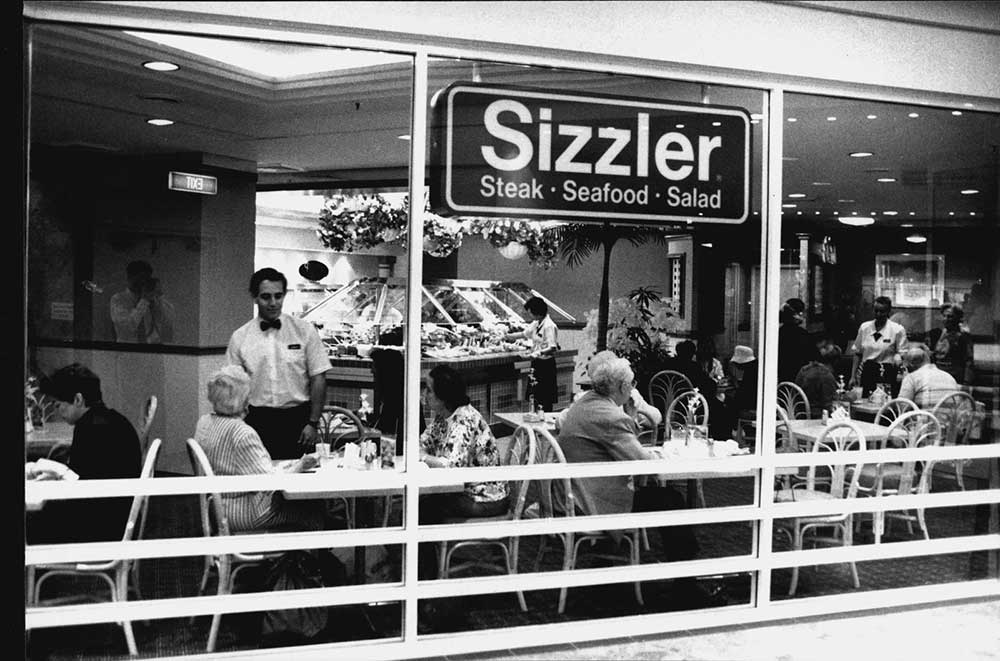 The reality is that Sizzler lost its sizzle as Australian food values and tastes changed. Put simply; we became more conscious of what we were eating, rather than how much.
Katherine Kirkwood from the Queensland University of Technology said the brand's demise can be attributed to healthier habits.
"Since Sizzler's peak, Australian consumers have shown greater interest in food provenance, or understanding where their food comes from," she says.
"There are growing concerns about environmental impacts of the way we eat, particularly around food waste. These concerns become stark in buffet settings."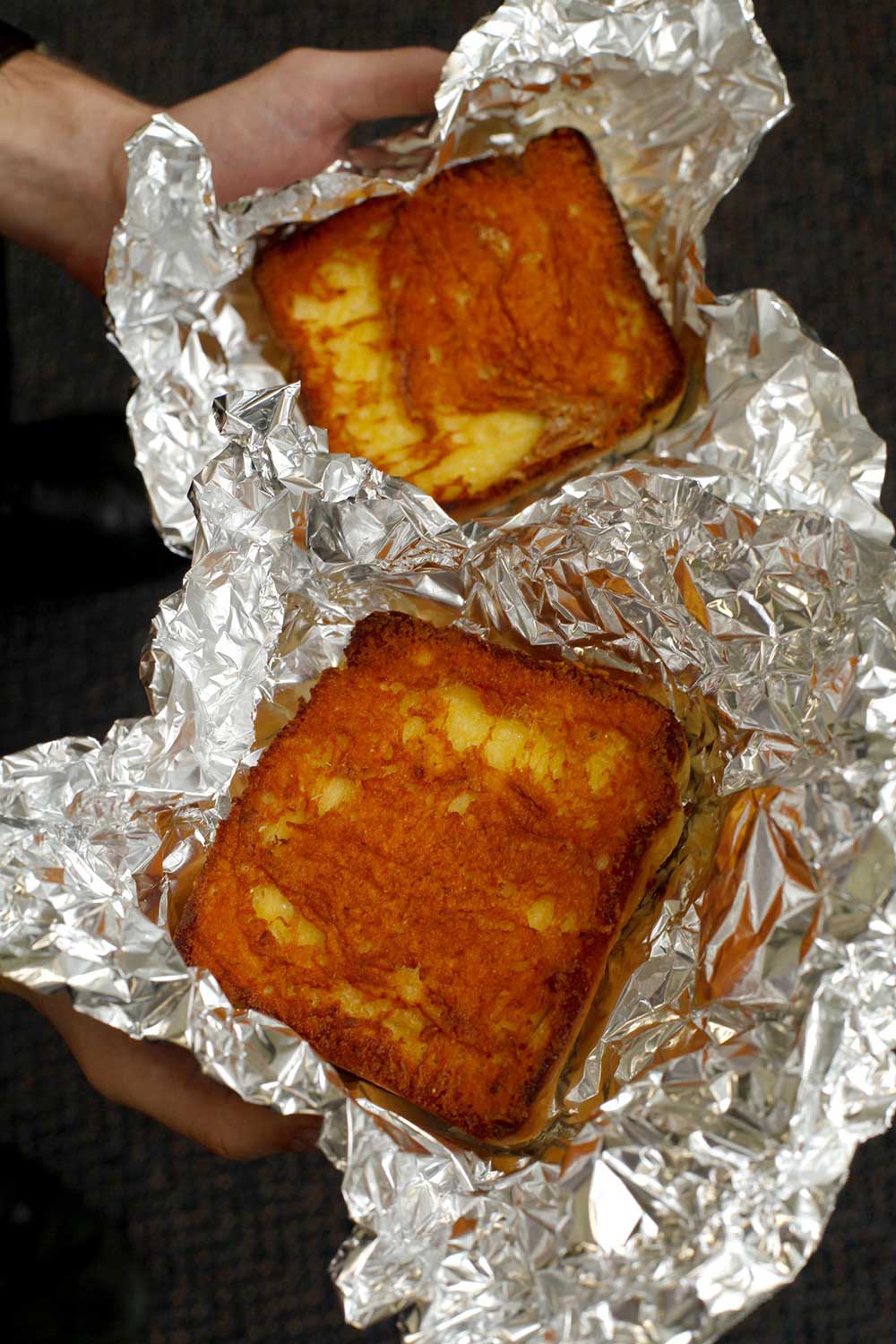 Sizzler recently revealed the secret 40-year-old recipe to their iconic cheese toast as a parting gift to the Australian public. What was your favourite Sizzler dish?
Sizzler Cheese Toast
Ingredients
Butter or margarine
Kraft Parmesan Cheese
Thick white bread
Method
In a bowl, mix equal parts butter or margarine with the parmesan cheese to create a paste.
Spread the paste on one side of the bread.
Fry the bread paste side down over medium heat until golden brown while resting a flat plate or lid on top, so the bread steams.
Get The Latest News!
Don't miss our top stories delivered FREE each Friday.