Portal to the Past: We uncover incredible images of 1940s Mosman "Milko"!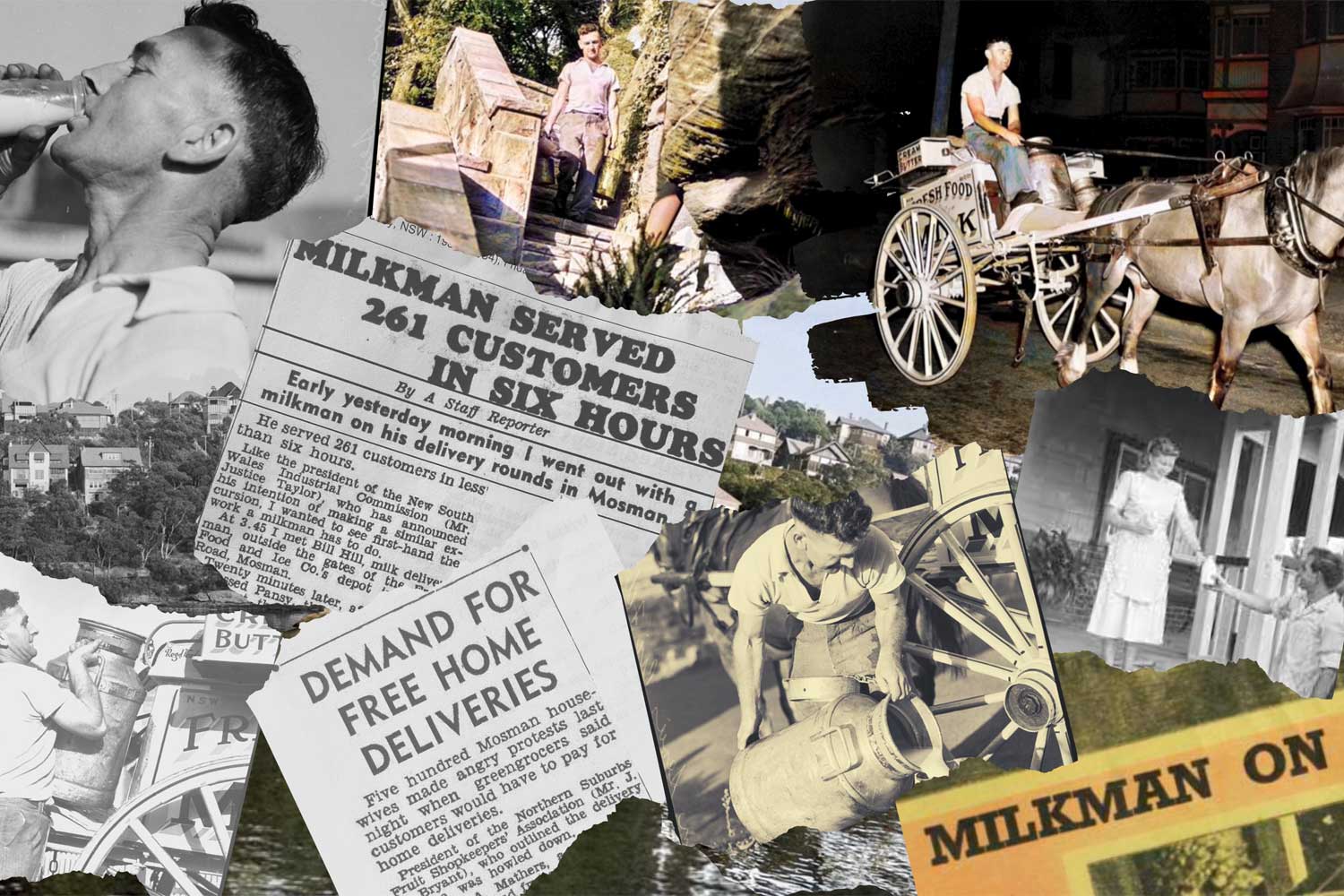 By ANNA USHER.
There was a time, long before UberEats and Menulog, when most Australian households used home delivery as an essential service.
With car ownership a rarity – even in the 1940s – and no supermarkets or kitchens equipped with electric refrigeration, fresh provisions were a daily necessity.
On the lower north shore, local merchants delivered everything from groceries and newspapers to prescription medication, meat, fresh bread and ice by hand.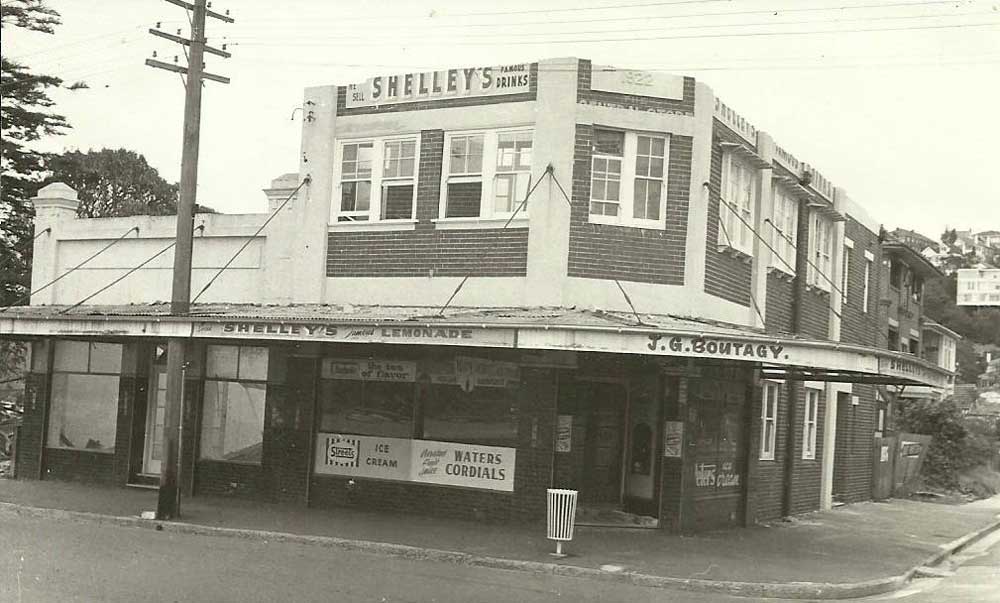 Ngaire Souter, journalist and wife of acclaimed author Gavin Souter, shared memories of Mosman home life during the 1940s in an interview before her death in 2014.
"Jars of homemade jam, together with my mother's ginger beer, my father's black molasses and shelves of assorted groceries were kept in a walk-in pantry," she said, "it was about the size of Dr Who's Tardis, with a stone floor and a solid lockable door."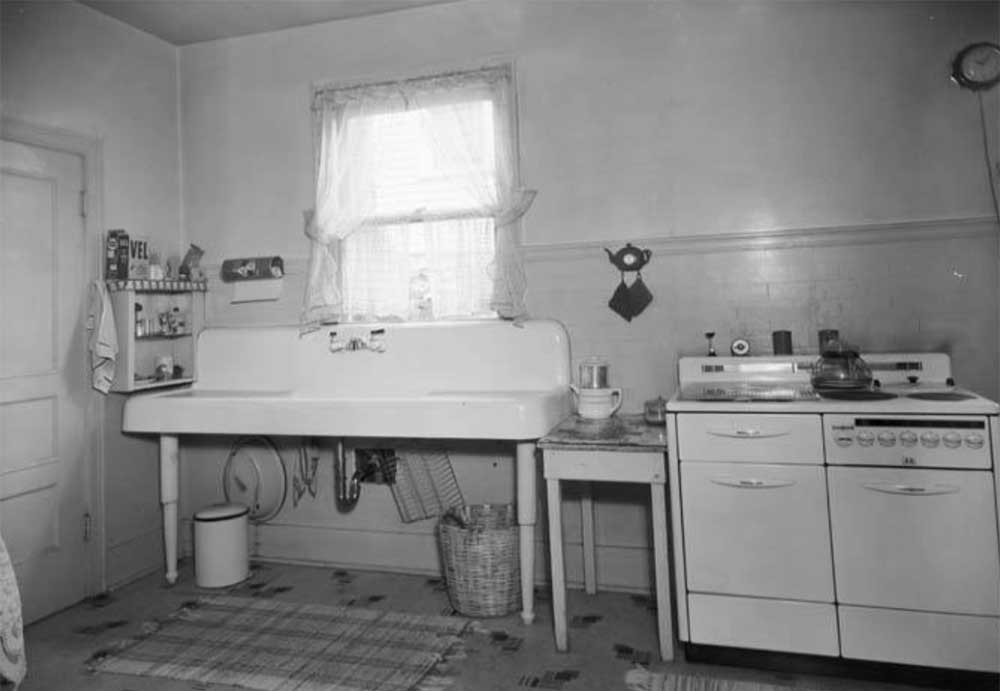 "An oak ice-chest stood in our large primitive kitchen, where gas wall lights still functioned but were rarely used.
"Like our supply of fish and rabbits, blocks of ice for the chest were delivered once a week in sacks or a clothes basket. Mail was delivered on horseback by our postman, Scotty.
"One of our neighbours, Mrs Hall, used a metal food safe which hung on a hook outside her back door. She said this kept her meat fresh!"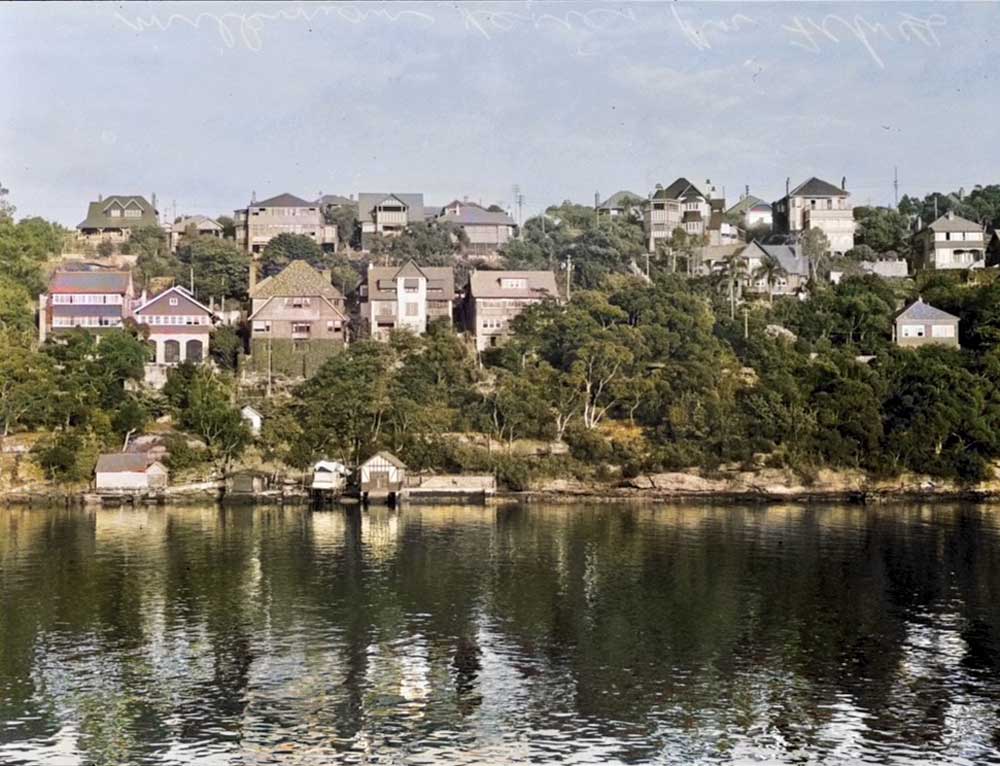 While residing on the shores of Sydney's glittering harbour, even in the war years, was no doubt idyllic – working in the area was a different story, especially for those with labour-intensive jobs.
Mosman milkmen were renowned for their fitness, strength and agility, back when household dairy supplies were delivered by horse and cart.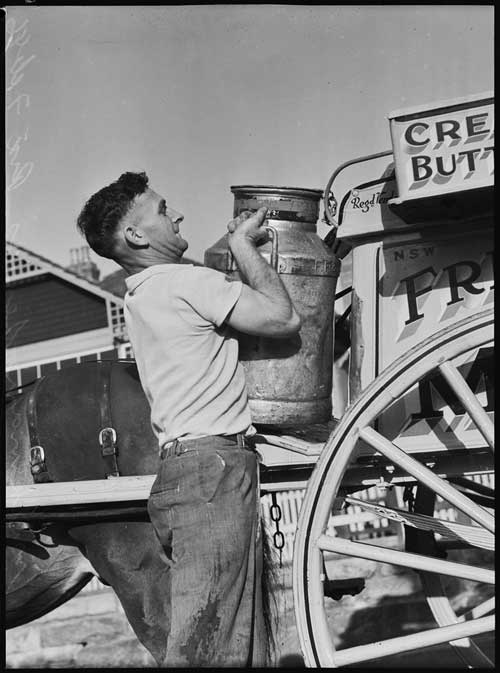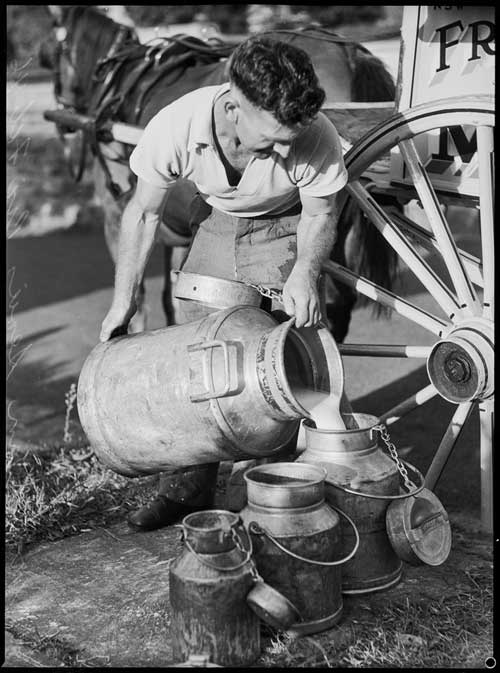 Winding, steep, divided roads, and dead ends had to be negotiated seven days a week, with the harsh terrain surrounding local bays and beaches proving challenging for man and horse.
In May 1946, PIX magazine followed North Sydney "Milko" Syd Flynn on his Sirius Cove delivery round to see the arduous task first-hand.
"Keeping pace with Syd Flynn in the eerie hours before daylight is no small task," the double-page article reads.
"His run is one of Sydney's toughest, even for an athletic milkman mountaineer."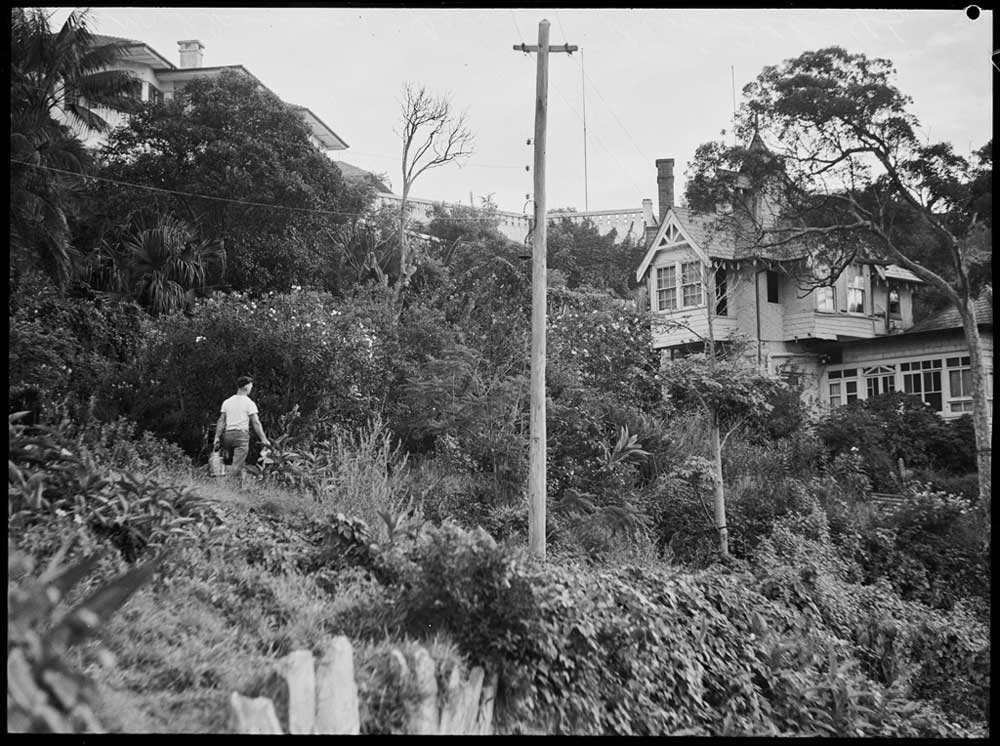 Starting at 4am the former first-grade footballer services 240 houses with 80 gallons (302 litres) of milk in five hours.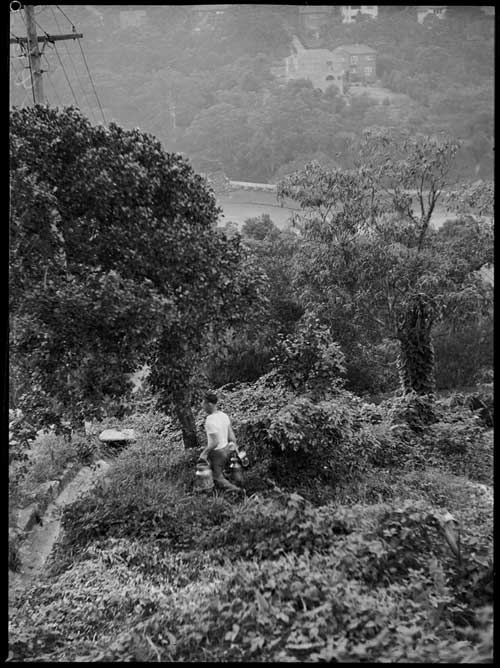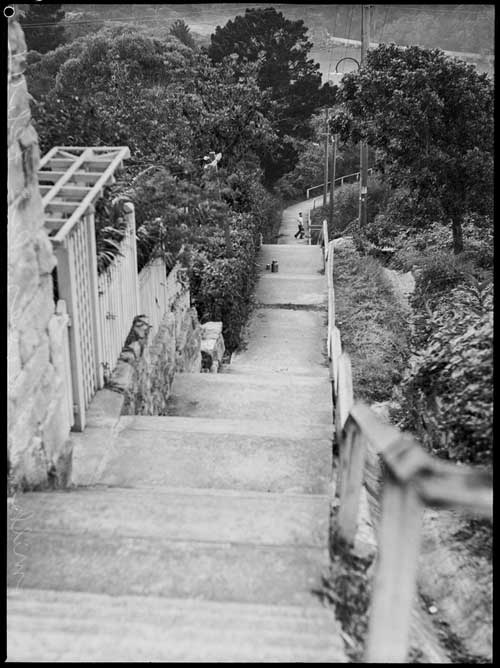 Syd also carts cream, cheese, and butter orders to doorsteps in complete darkness, his only light source from a small torch strapped to his waist.
"The horse stands by while the milkman detours through the bush to waterfront homes," the article says, "Three times he has to climb up and down more than 100 feet (30 metres) of stairs."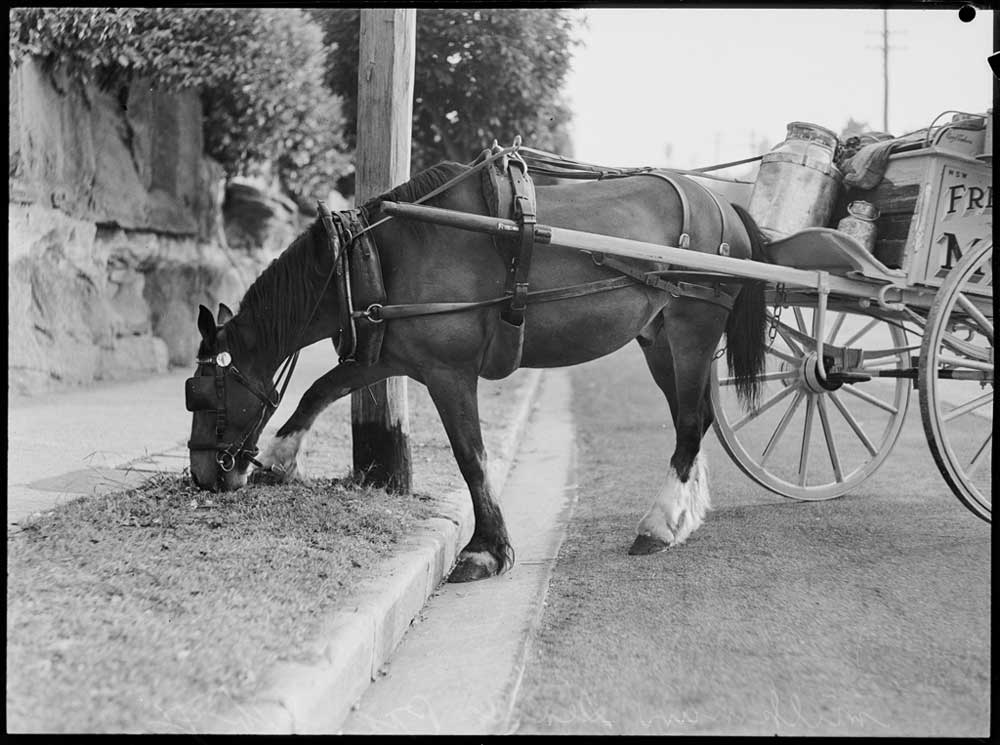 In a 2015 interview on the Mosman Memories website, resident Donald Skinner recalls the horse and cart deliveries of the 1940s and 50s.
"The milkman dispensed milk drawn from taps on the backboard of the cart, into one- and two-pint lidded cans, and then this was poured into whatever was used in the house," he said.
"Other goods were also delivered from horse-drawn carts painted up with logos of the appropriate companies.
"Bread came from "The Golden Crust" bakery on Military Road up at Cremorne, and there was always the lovely smell of fresh-baked bread when one passed in the tram."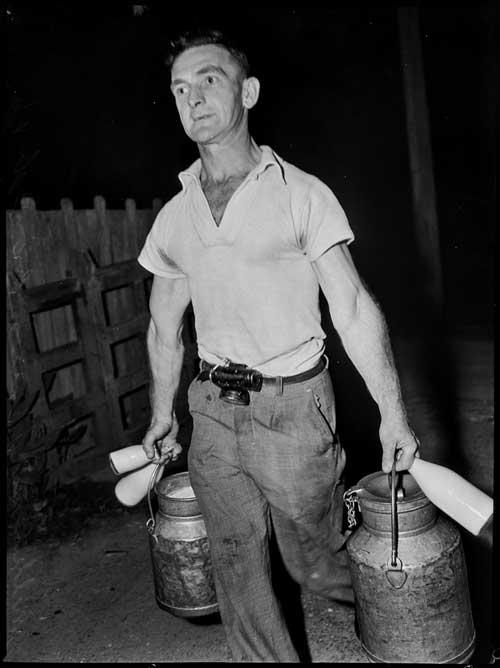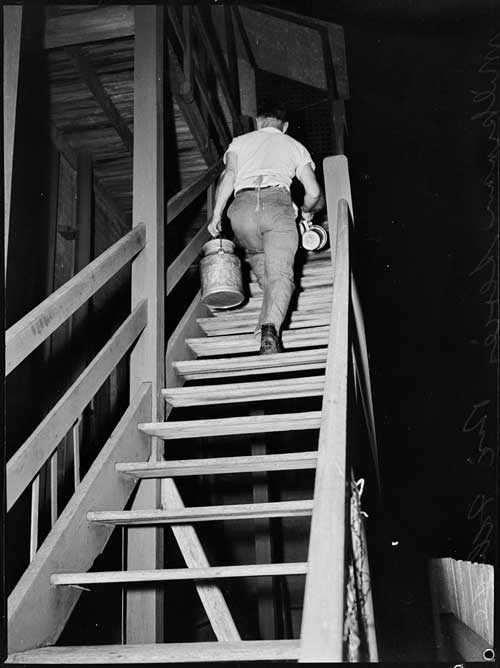 Pix Magazine describes the Mosman milko as running like "a hare from house to house" to ensure all deliveries are complete by 6:30am.
"Fence climbing is part of the technique of getting to the customer in time for breakfast," the story reads.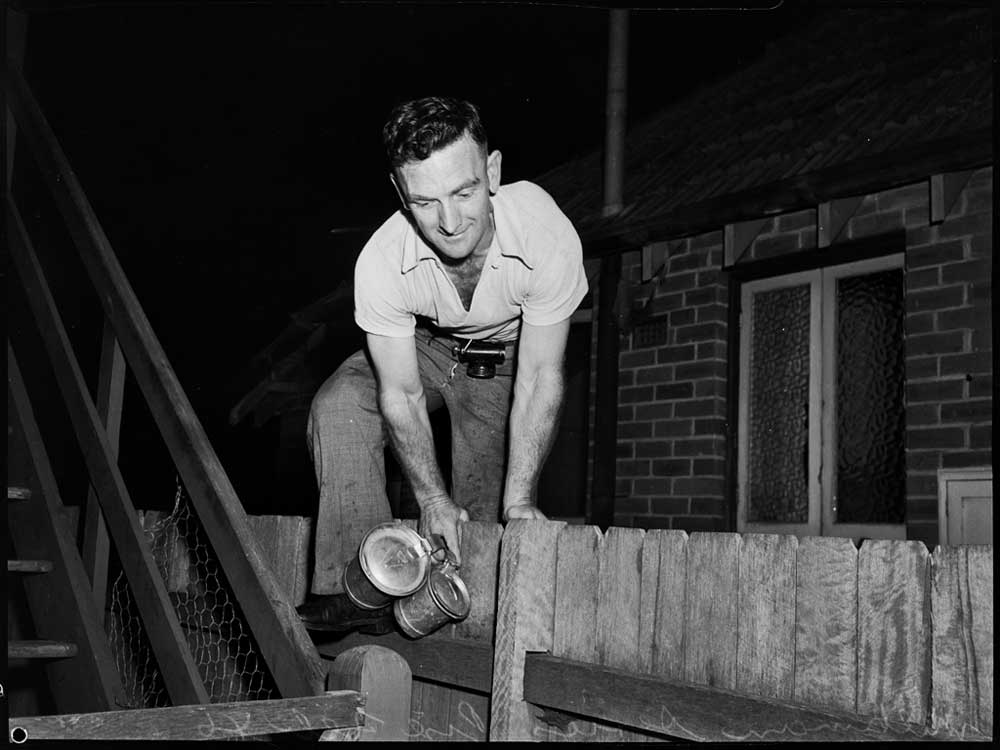 "Weightlifting is also called for when a 10-gallon can is lifted to supplement the cart's tanks which do not hold enough for the run."
By 9am, Syd Flynn's home deliveries are done for the day, but it takes another hour to service Mosman shops with his trusty horse.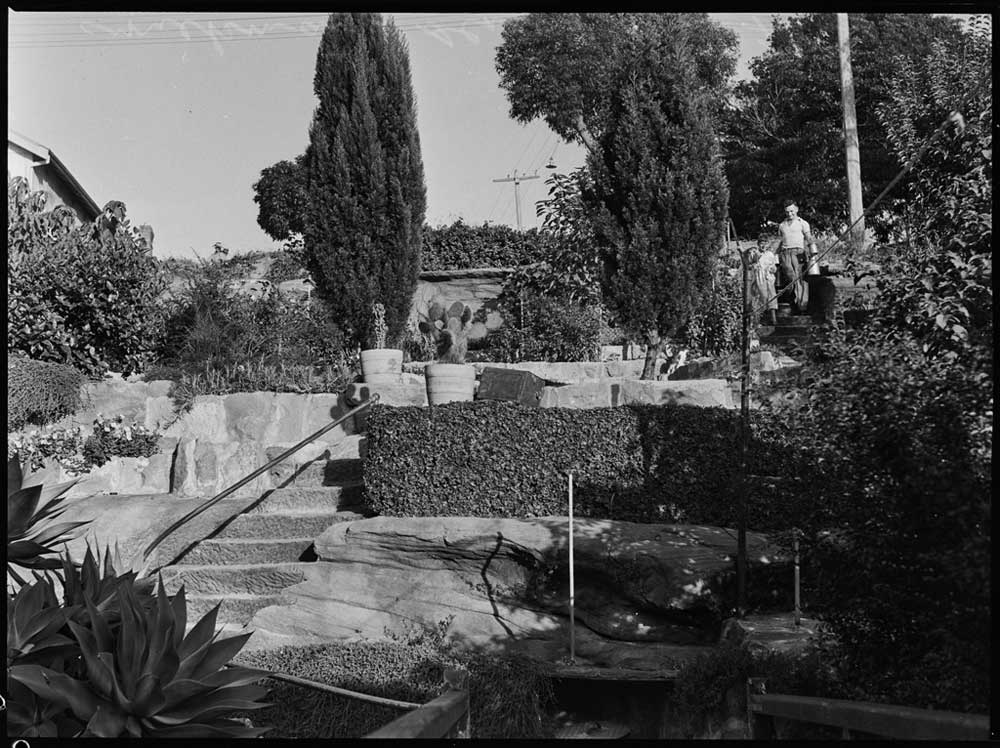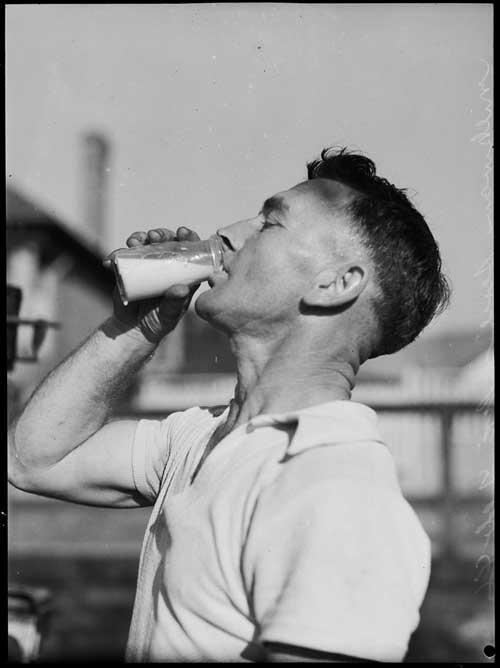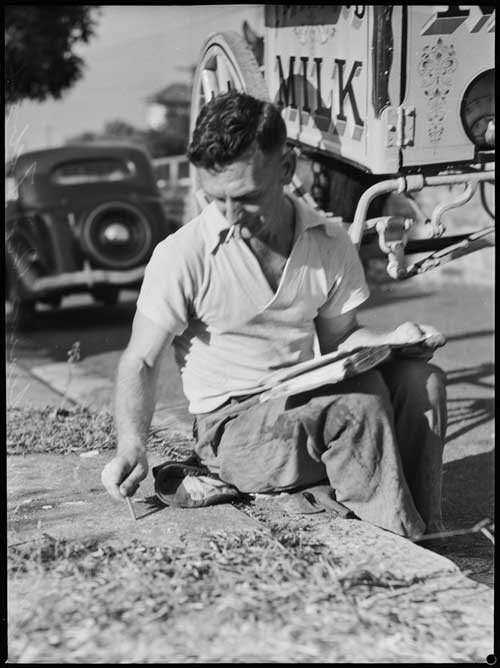 "Most milkmen are athletes by sheer necessity," the Pix reporter tells his audience, "Syd goes to bed at 5pm, rises at 1:50am, and his wage is £5/19/6 per week with 8/2 for overtime; on Sunday."
"As we go to press," the story concludes, "Syd informs us he has resigned from this particular job in Mosman."
We're not surprised!
Love local history? Join our private Facebook group to see old photos, video and more!
Get The Latest News!
Don't miss our top stories delivered FREE each Friday.