This Week in History: April 23 – April 29.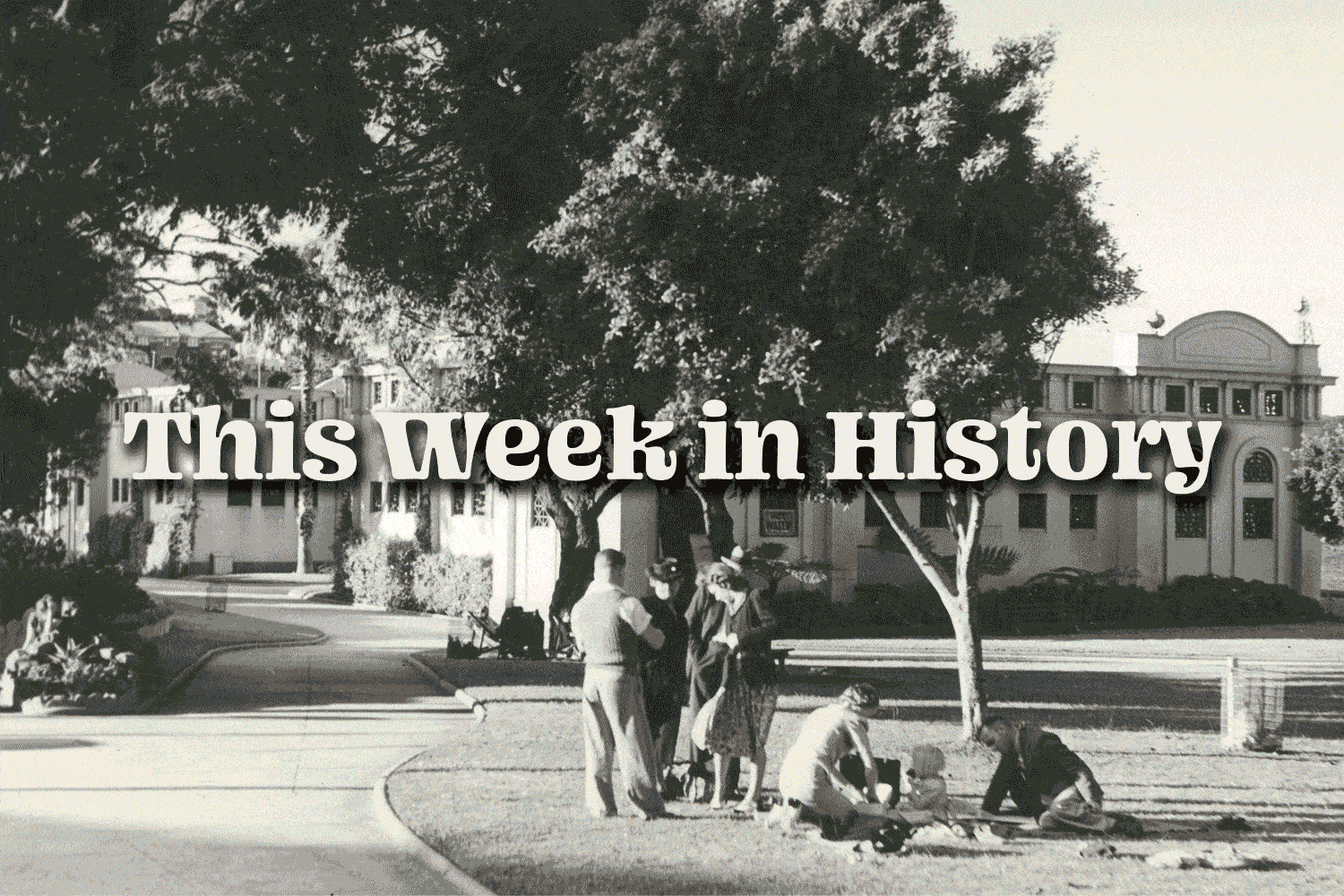 Our new weekly column from local journalist Kathryn Barton turns back time to meet the people and witness the events that shaped life on the lower north shore.
It seemed quite the fashion in 1920s Australia for some men to run from their responsibilities.
The Sydney Morning Herald stepped in, beginning a regular report from Deserting Wives and Families Service Incorporated, which called on the public to help round up these ne'er do wells. In this instance one Godfrey Carr Tully, a wool classer from Mosman.
Tully was a repeat offender. The North Sydney Bench had issued a warrant for his arrest after it was discovered he'd run afoul of a magisterial order, and subsequently run out on his family. The warrant demanded he pay support owing to his long-suffering wife, Alice, and their child – the princely sum of £284 – just shy of $20,000 in today's coin.
"He is 30 years of age, about 5 feet 7 inches high; medium build; fair complexion and hair; clean shaved; blue eyes; and a large scar under the right ear." And in need of a tailor and a dentist, it seemed: "[His] front teeth in upper jaw [are] very prominent… He was dressed in a dark-grey, soft felt hat and a sac suit." Sac suits offered very little tailoring, being a box-shaped jacket atop baggy breeches, and were cheaper.
It remains unclear if Tully was indeed found lurking nearby, or whether Alice and her child had ever banked a cent.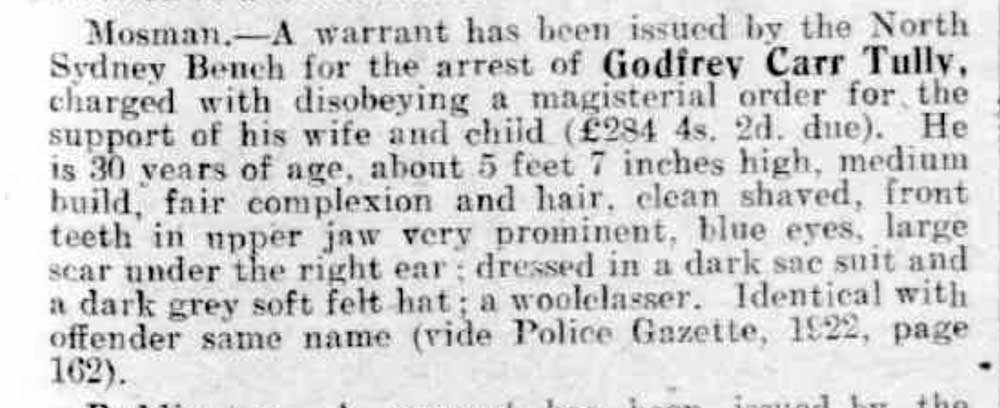 This week in history also saw Mosman Council bravely approach ratepayers with details of a £100,000 loan it wished to pursue in April 1923. Sandwiched between a World War and a global depression, it would have been hard to see this as a fabulous investment. So, when ratepayers fronted Council this week in 1923 demanding it cease pursuing yet another loan, lobbing a petition at management, as it was no secret who would ultimately foot the bill. Again.
Get The Latest News!
Don't miss our top stories delivered FREE each Friday.
The petition expressed their horror at the depth of debt the local government had taken on, in such a short time. However, the 100,000-pound loan future-proofed Mosman, with more roads, amenities and improvements, and with these came more ratepayers. Traffic along Old Spit Road had been so great at peak holiday times that the road had partially collapsed. Visionaries at Council were aware of Mosman's value to tourists, day-trippers, and residents and refused to allow such a perfect place to fall into disrepair.
Consent was gained and the motion passed, allowing Mosman Municipality to build infrastructure to keep up with its burgeoning population, a decision which even the most rabid protester would later be forced to applaud.
Council's report to the State government detailed its 30-year history as a municipality, and all the leaps and bounds it had made since.
Between 1893 and 1923, the number of houses rose from 320 to 5,050; the population ballooned from 1,600 to 25,250 – not too dissimilar to today – and a walk through Mosman's streets would now cover 71 miles (114 kilometres), and not 32 (51 kilometres).
Get The Latest News!
Don't miss our top stories delivered FREE each Friday.