True Crime: In 1940, a young Mosman woman was strangled to death with a pair of silk stockings.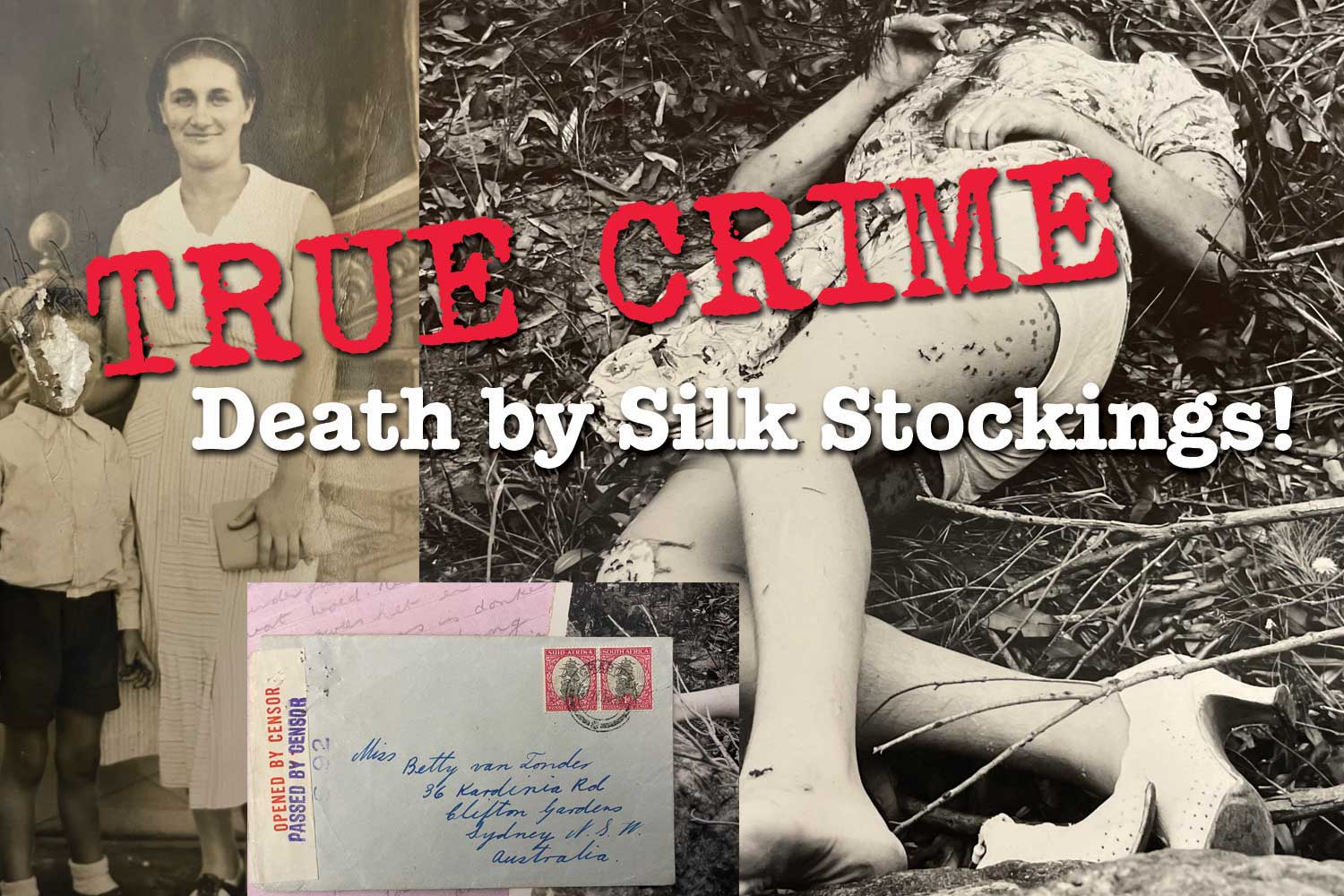 The shocking death of a young Mosman woman remains a baffling cold case, more than 80 years after she was strangled with a pair of silk stockings at Clifton Gardens, as ANNA USHER reports.
It was Sunday, March 10, 1940, when the body of 23-year-old Betty van Tonder was discovered in bushland on the corner of Kardinia and Morella Rd.
Clad in a floral summer dress, Betty's left leg was bare, and a white leather high heel was missing from her foot. Around her neck, a pair of silk stockings – with the suspender still attached – had been twisted tightly on the larynx, just below the hyoid bone.
Tall and athletic, Betty's battered body was covered in ants, and there was a deep abrasion at the back of her head caused by the sharp edge of a rock as she dropped to the ground.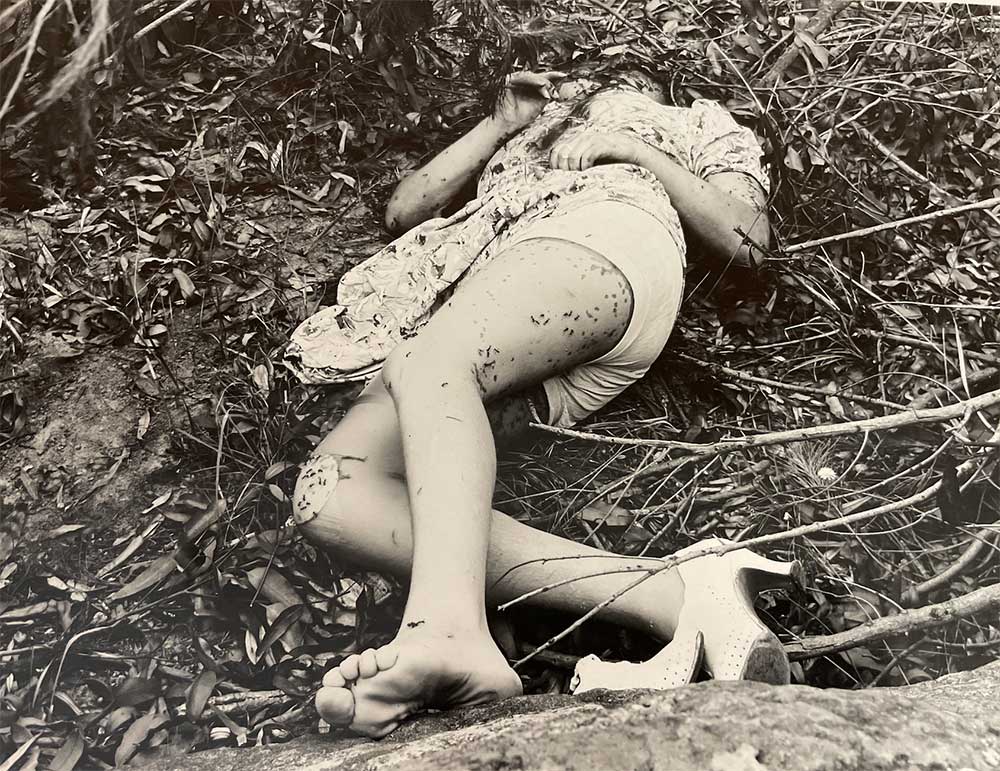 Her handbag was nearby, containing three handkerchiefs, a packet of cigarettes and a portion of a cinema ticket.
With no signs of struggle and a "melancholy" disposition, investigating police quickly formed the opinion that the tragedy was a case of suicide, despite much of the evidence pointing to murder.
Betty van Tonder was a South African native who moved to Australia just a year before her death with long-term employers George and Hilda Scott. A nursery maid to the couple's children, Robert and Helen, she was considered "part of the family" and was happy to help set up their new home on Kardinia Rd.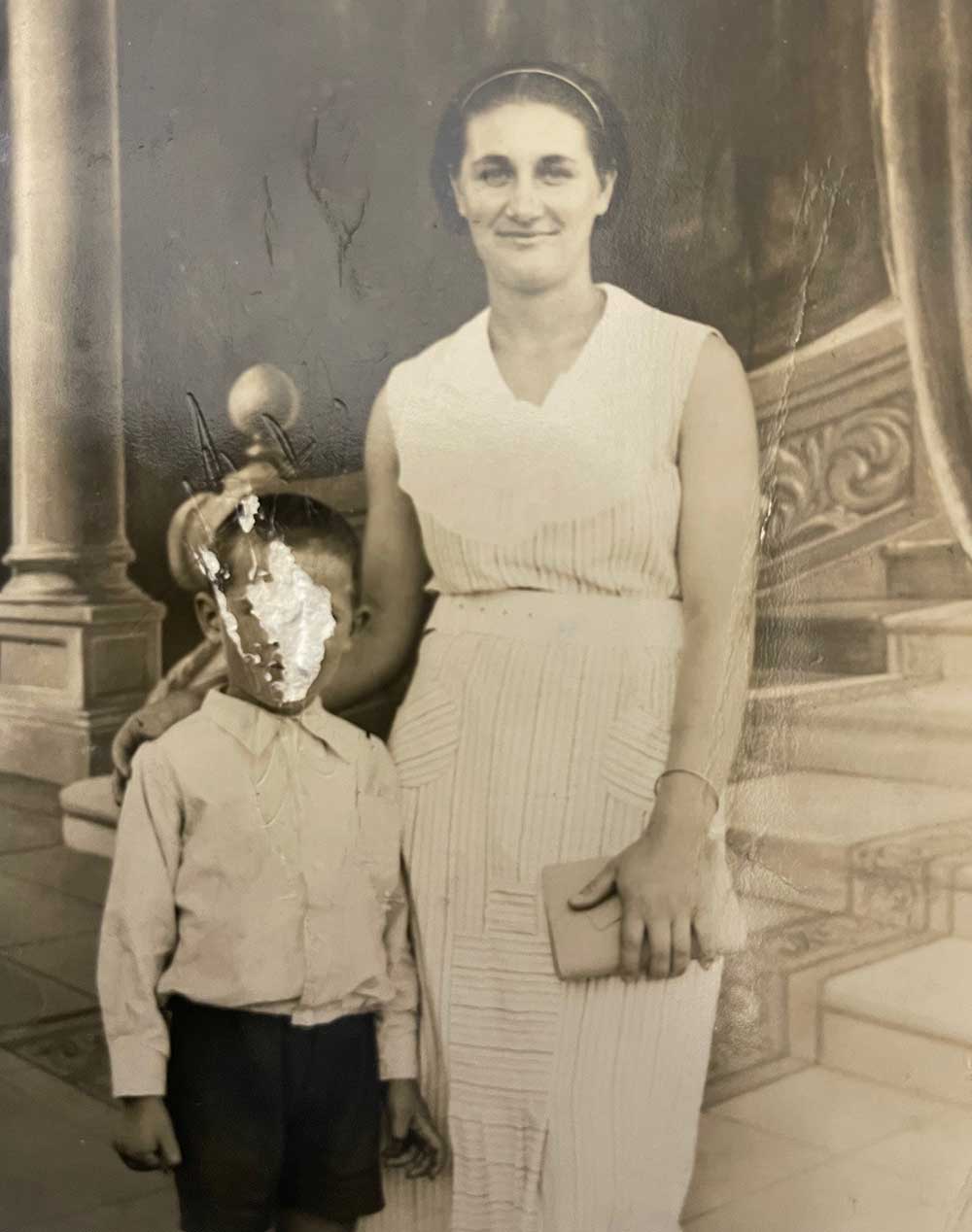 "For the first three months of our residence in Australia, things with her seemed quite normal," Mr Scott would later tell the Inquest, "my wife and I had implicit faith in the girl and took a paternal interest in her wellbeing."
But on October 3 1939, homesick Betty suddenly left the Scott's residence after a row over ironing duties and asked a neighbouring Kardinia Rd maid for help.
"She said she was very unhappy and did not think the people were treating her as well as when she was in South Africa, and she wanted to get away from them," Jessie Blackman told the Inquest.
"Betty said she was so unhappy that she thought of poisoning herself.
"I told her it was a terrible thing to think of and to put it right out of her mind, and if she were so unhappy there, I would try to get her a job somewhere else."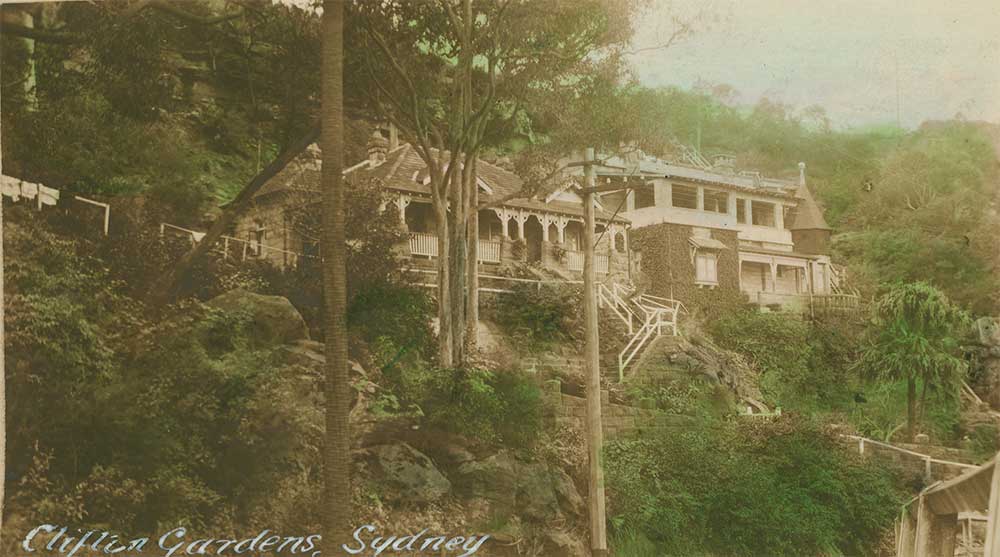 Two days later, on October 5 1939, Betty started work just a few doors down, at the home of Mr and Mrs Henry Young.
The Youngs were well known in Mosman, with Mrs Young holding a Sunday school in the family residence each week.
"We gave Betty every Sunday and another day off every week," Mr Young told the Daily Telegraph, "She did not tell us much about her movements in her spare time."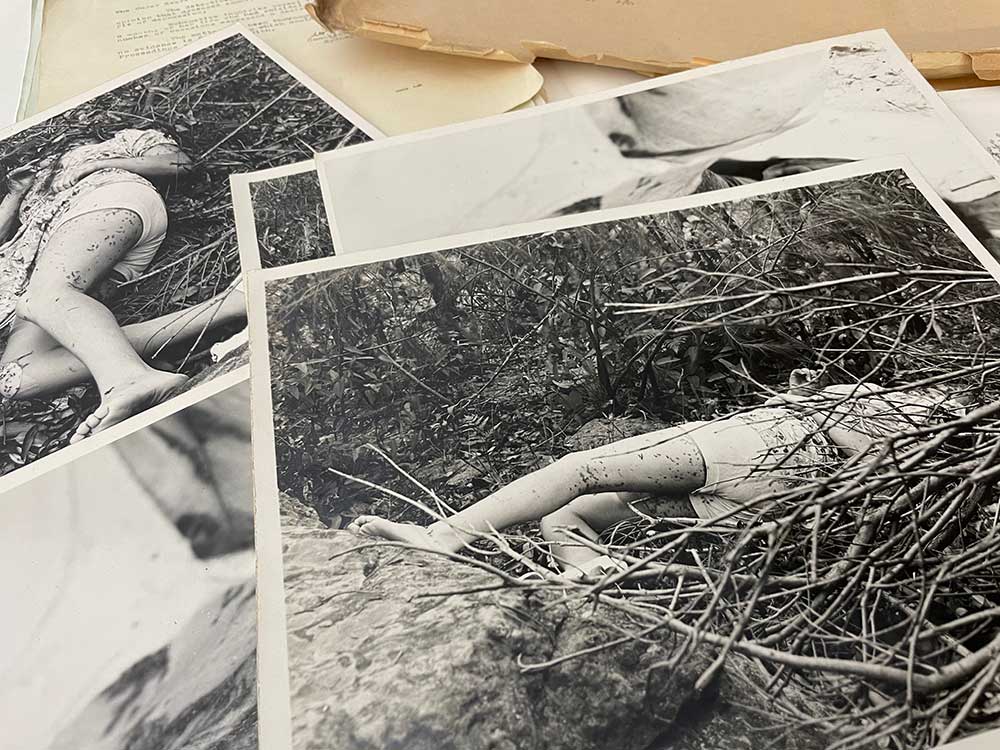 Betty attempted to improve her broken English by reading crime novels but was prone to severe homesickness, as workmate Cecily Byrne described during the Inquest.
Her last day alive – Friday, March 8 – was spent in Mosman.
"She left the house about half past 12 saying she was going to see the doctor," Miss Bryne told the Inquest.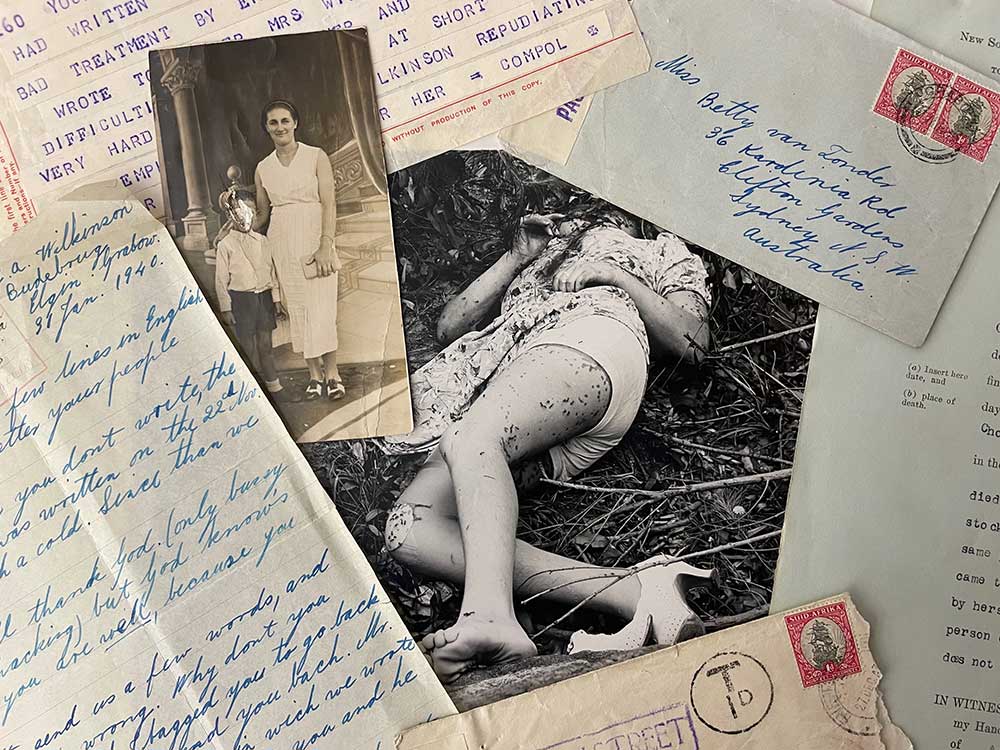 Betty was seeing Dr Mervyn Elliot-Smith at 822 Military Rd for an internal medical condition that may have resulted from an abortion or childbirth; he told the Inquest.
"But I don't think she ever had a child," Dr Elliot-Smith said.
"She did not ever discuss with me how the condition arose. She gave me a reason to understand that it had resulted in some way from having intercourse with a man.
"I was treating her for that condition, and she attended my surgery on eleven occasions. I discussed with her the period it would require curing her, and I told her it would take at least six months."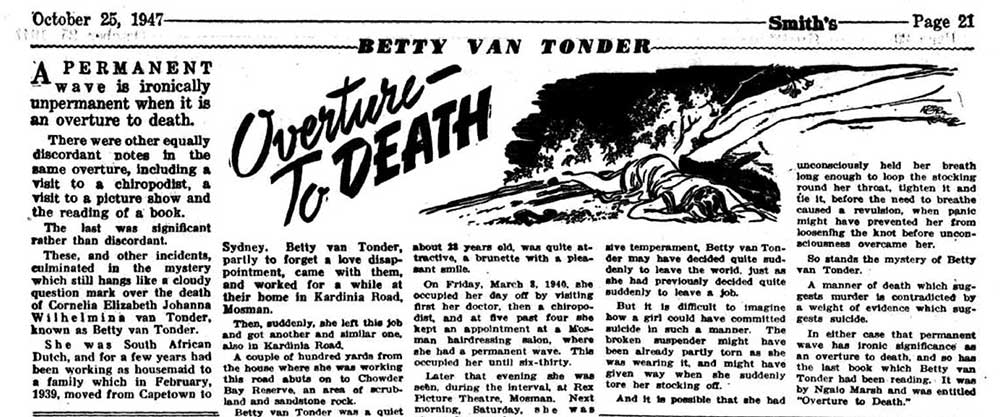 At 1:30 pm, Betty visited Arthur Shute, a hairdresser at 666 Military Rd.
"She discussed the possibilities of having her hair waved and I suggested that she should visit my neighbour across the road," he told Coroner Edward Oram.
"She had very straight and disorderly hair. It had been cut approximately three months ago into an Eton cut and was in a transition period of growing into a more full head of hair."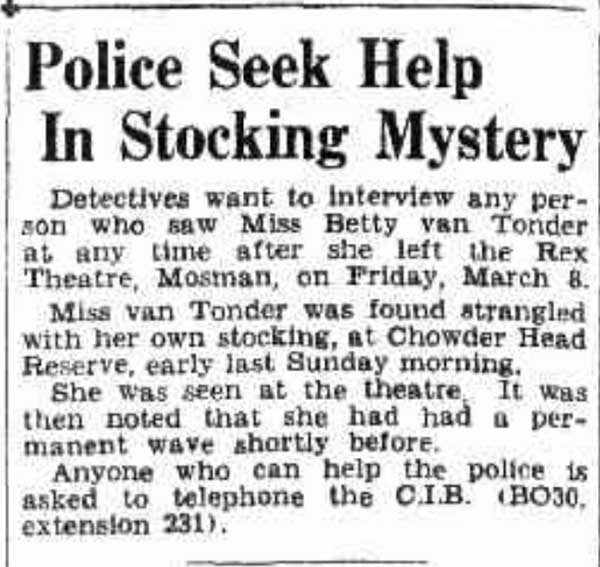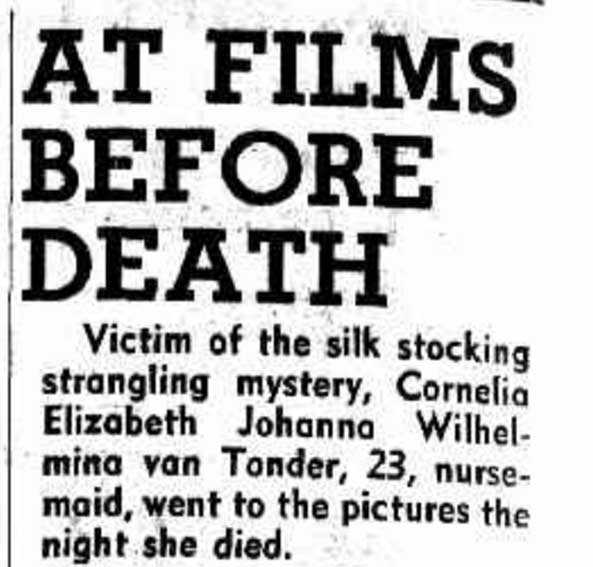 At 4 pm, Betty attended June Russell's salon at 56 Ourimbah Rd for a perm.
"Her hair was very short. She said to me about her hair to "do the best you can". She left between six and a quarter past six," Hairdresser Winifred Wintell told the court.
Betty then saw Matron Evans, a local chiropodist, to have a dressing changed on a wart before heading to the Rex Theatre in Mosman to watch a film.
Usherette Veronica Quinn admitted Betty to the stalls section around 8pm.
"I could not say where she sat in the stalls that night," Miss Quinn told the Coroner, "She did not leave the theatre during the screening. The performance finished about eleven o'clock."
"She was always alone when she visited the theatre, and she was alone on March 8."
"She always smiled and said goodnight, she did that on March 8 just as usual."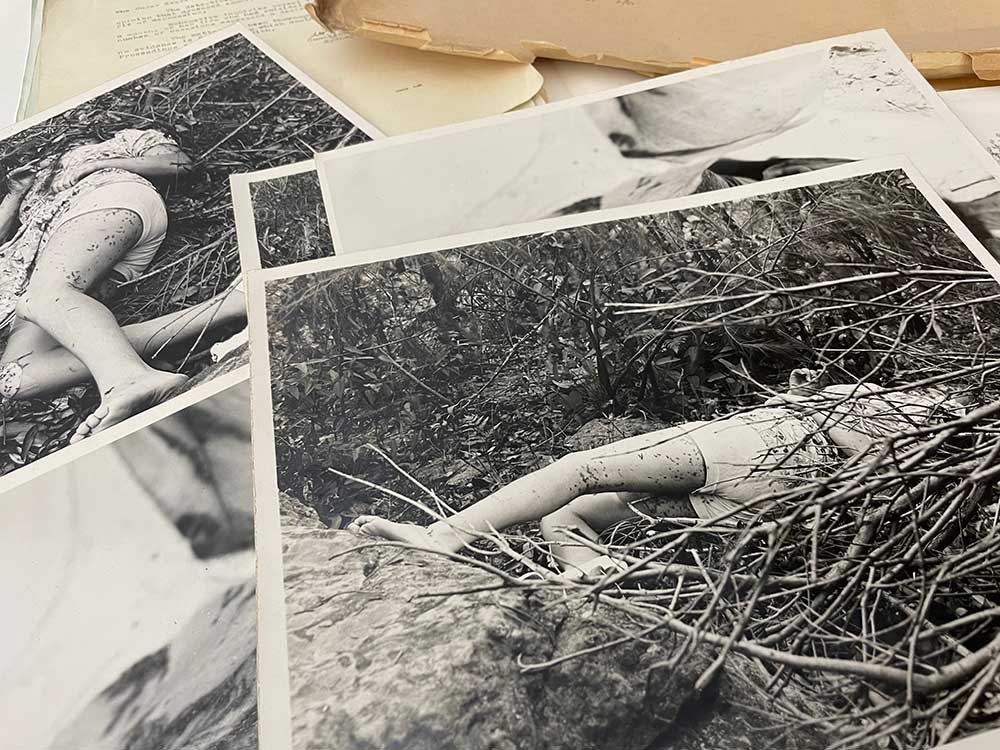 At 10am on Saturday 9 March, having not returned to Kardinia Rd after the movies, Betty van Tonder was reported missing.
To this day, mystery surrounds an anonymous phone call made to the Ambulance station at 11:30pm that night, reporting a woman lying dead in the scrub at Clifton Gardens.
A search was made in the dark without result.
At 8:15am on Sunday 10 March, Betty's body was found by Constable Fraser Gilligan from North Sydney Police Station, beside a large flat rock at the end of Kardinia Rd.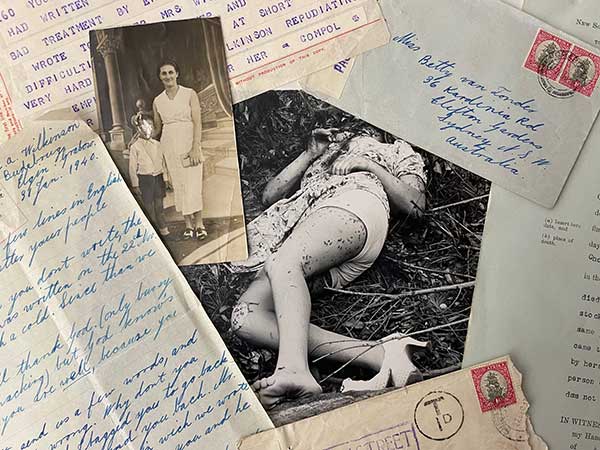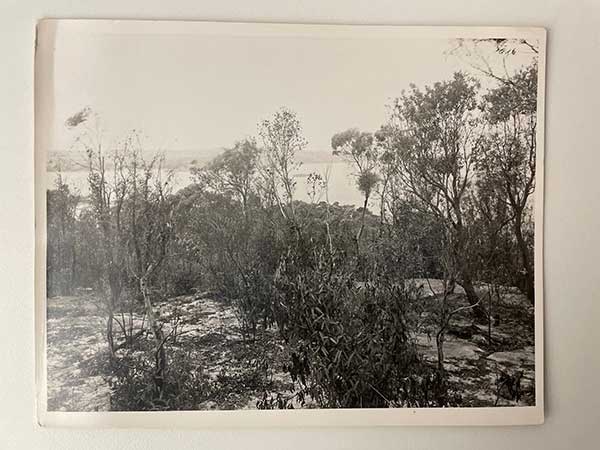 Coroner Oram found Betty Van Tonder (real name Cornelia Elizabeth Johanna Wilhelmina Van Tonder), died from asphyxia from strangulation, caused by a stocking being tightly wound round her throat.
"But how such sticking came to be so wound round her throat, whether wilfully by herself or feloniously and maliciously be some person or persons unknown, the evidence adduced does not enable me to say."
Get The Latest News!
Don't miss our top stories delivered FREE each Friday.