Check out these incredible neighbourhood images, transformed into epic art works!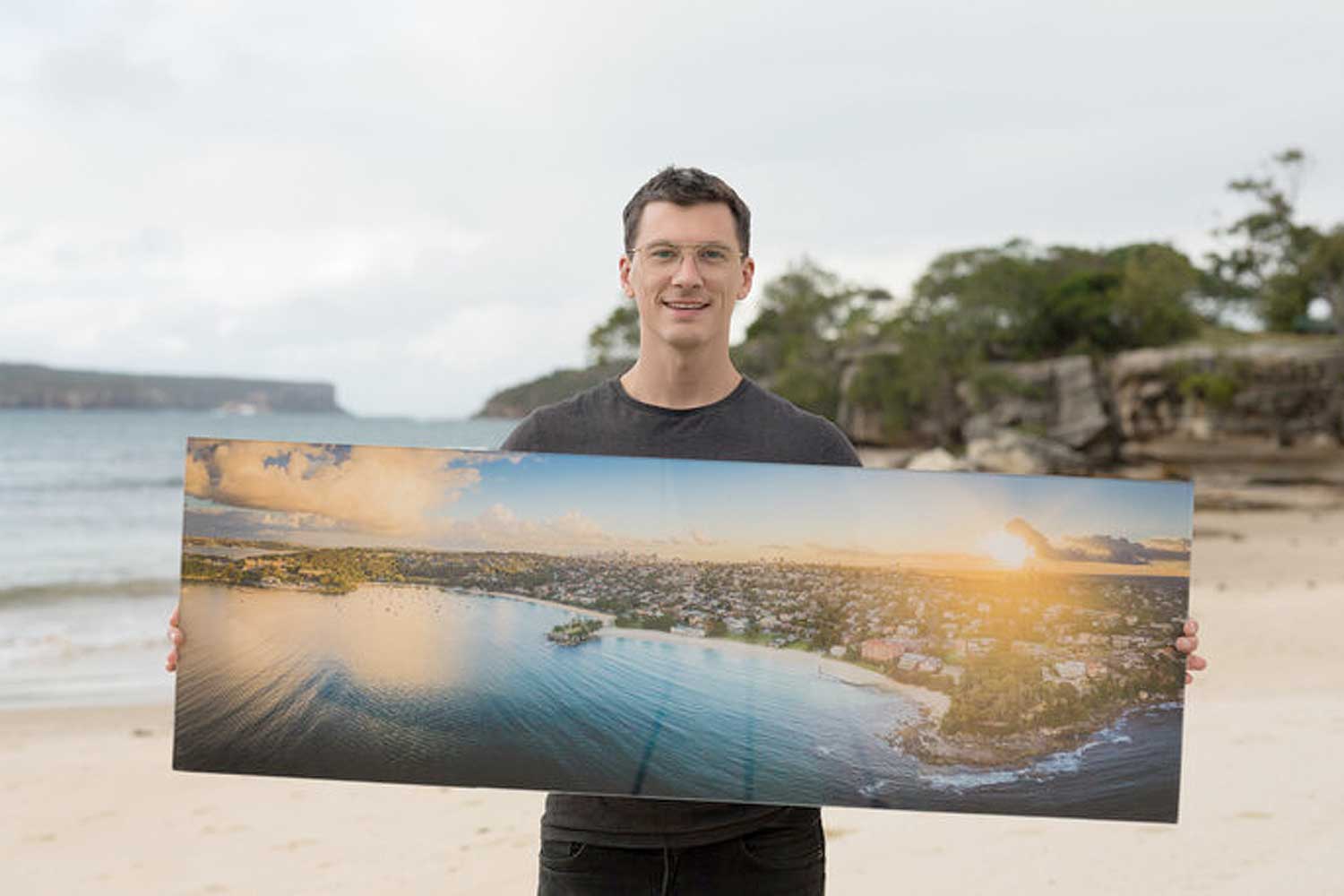 Sophisticated wall art or a next level selfie? Mosman is crushing on photos of itself – and art loving locals just can't get enough.

It could be a deeper appreciation for the outdoors, or perhaps the extra hours spent closer to home in the Covid era, but Mosman locals are loving one snapper's super high resolution "neighbourhood" aerial wall prints.
Its rising popularity caused Mosman photographer Ben Williams, who specialises in Harbour foreshore landscape photography, to redirect his energy – or pivot as is the buzzword of the new era – from his commercial work, to producing super high-resolution art pieces.
While traditional framing and basic prints continue to be popular, Ben's bespoke frameless acrylic glass artworks are fast making their way into Mosman homes and offices, with prices starting at $650.


The new dad says he's not surprised the trend has taken off in areas with stunning natural beauty, such as Mosman, the Northern Beaches and the eastern suburbs. However, he says the big draw card for art owners is the ability to look "up close and clearly see their house, and that of their neighbours."
"The image has to be beautiful of course, but the clarity is so spectacular you can see even the tiniest detail when you move in close," he says, "these works are also a room feature; the acrylic glass mounts work really well in contemporary spaces, and are a conversation starter in the home."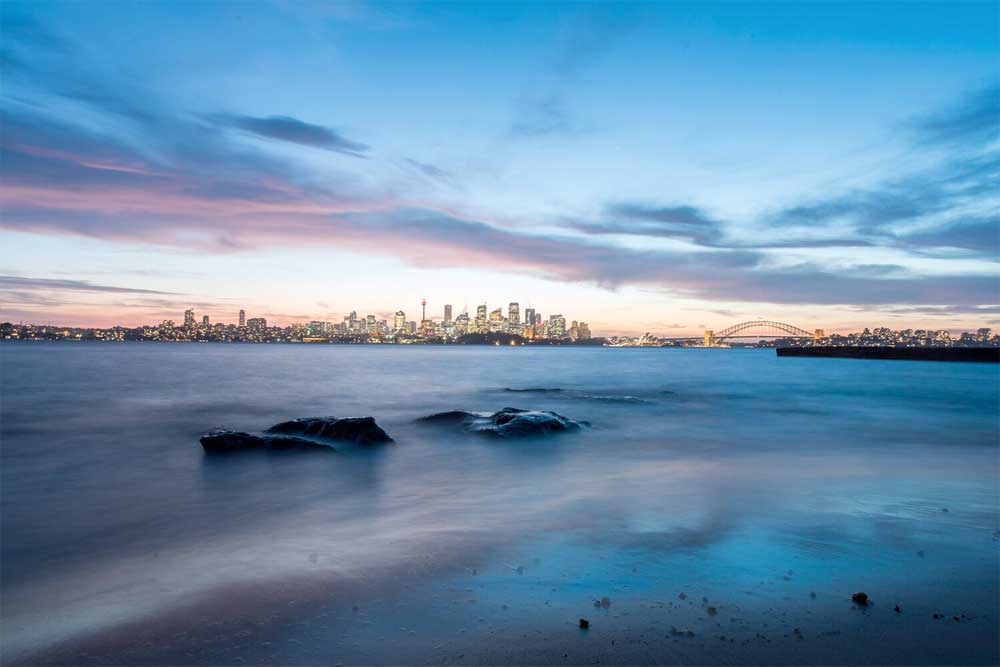 It's not as simple as buying a drone and taking a happy snap from on high, either. It usually takes several images at sunset and sunrise with very sophisticated equipment to create a finished piece.
"In some ways my approach is a bit over the top, but I like to take photos in the highest definition I can," he says, "capturing images this way means the larger you print a photo – the farther away you have to stand to see it in one go.
"But what people love is that you can take in the full photo when you're standing back – and then walk right up to it see entire neighbourhoods in stunning detail."
"I think the lifestyle changes this year have given many of us a greater appreciation, not just for the outdoors but for the suburb and community we live in … and now locals realise that our own backyard, right here in Mosman, is something worth framing."
Ben Williams is a landscape and commercial photographer whose portfolio spans Microsoft, L'Occitane, Meriton, Warner Brothers, Optus, Swisse, and the Australian Wallabies rugby team, as well as countless local friendly faces.
Get The Latest News!
Don't miss our top stories delivered FREE each Friday.