Man About The House: Comedian-cum-architecture geek Tim Ross invites locals to iconic Mosman home.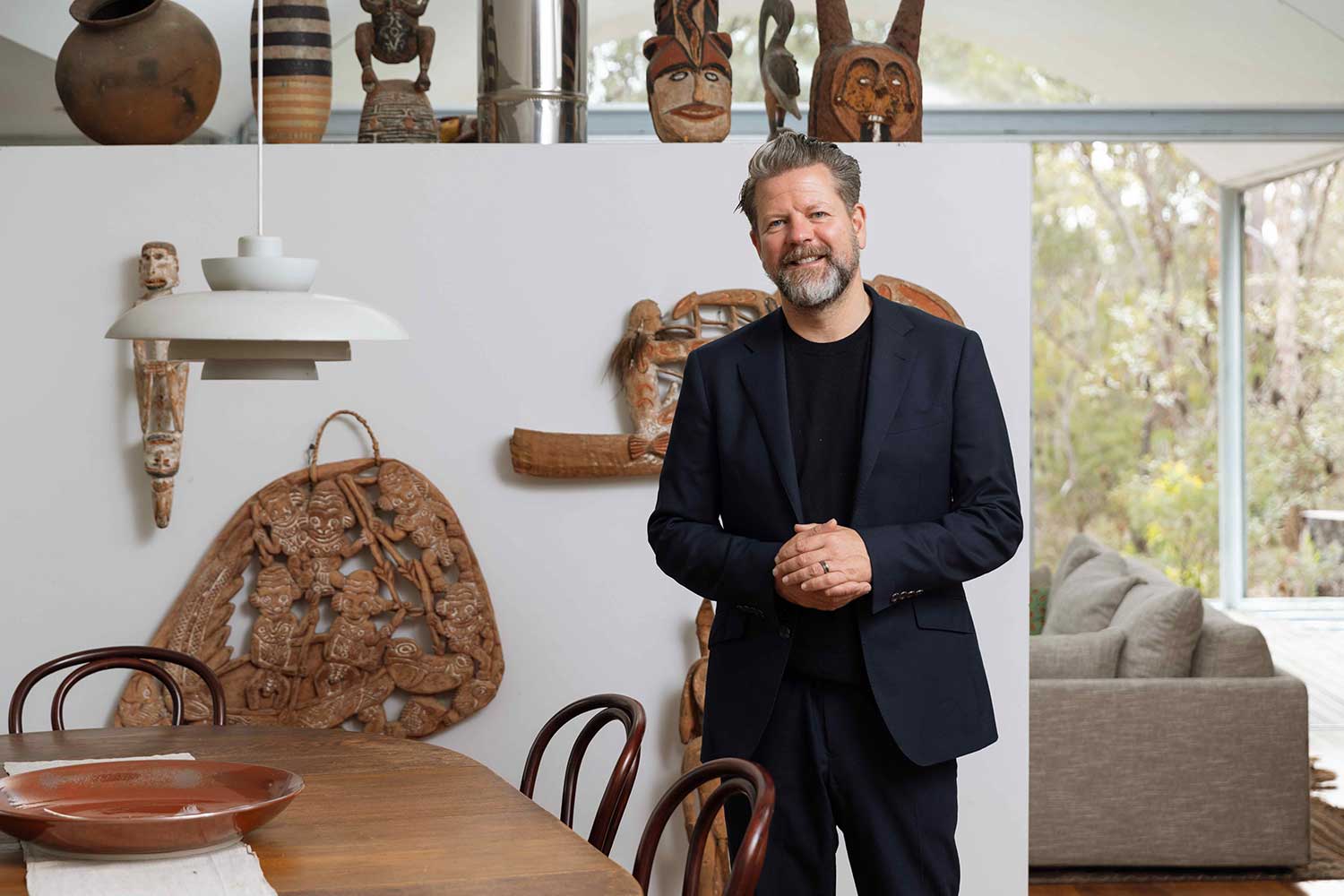 For the past nine years, Tim "Rosso" Ross has performed his Man About the House show in some of the world's most significant homes.
Part comedy show part house tour, the comedian and former radio host has now turned his attention to Mosman and will take over local trophy home House for Bees on Sunday 17 September.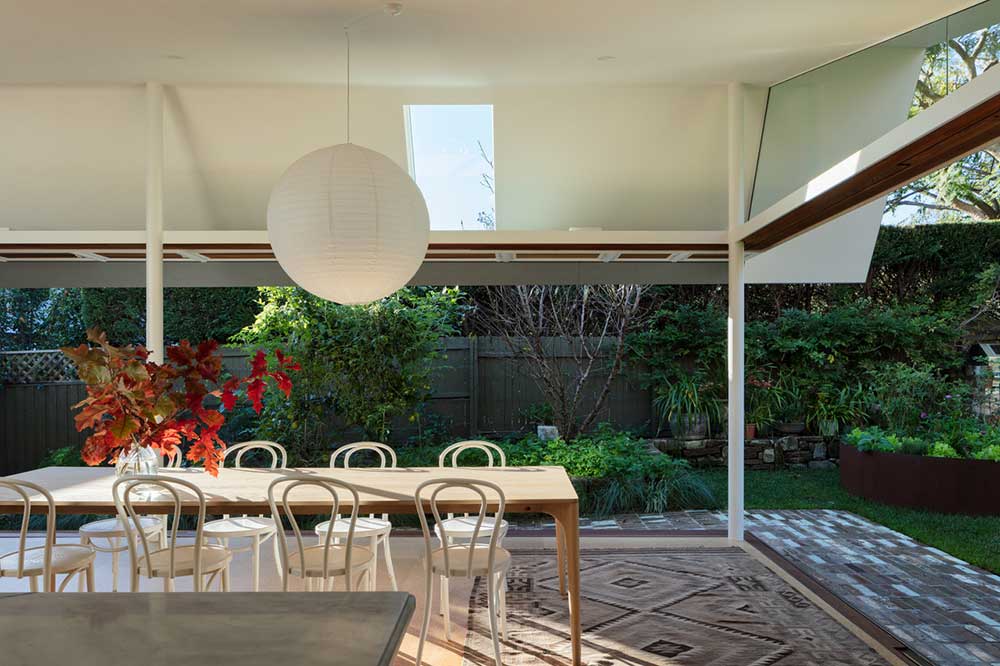 "Basically, I just wanted to combine my three loves – comedy, music and design – into one show. I also wanted to work with my best friend Kit Warhurst, so this is the perfect opportunity for us to hang out, write sing silly songs and perform together," Rosso told Mosman Collective.
"People love going inside a great house and having a bit of a sticky beak, so all we have done is sweeten the deal with some laughs and music. Man About the House lets people experience buildings in a way they would never normally be able to, and this Mosman residence is an absolute knockout, so it's going to be a great show."
ANNA USHER: What drew you to House for Bees as a performance space?
TIM ROSS: It really spoke to me as an idea and as an execution. We are blessed with such a wonderful climate in this city, and we really need to make the most of it. House for Bees has embraced the outdoors with its deep rear garden, vegetable patch and bee hive. It is something very special.
ANNA: Do you spend much time in Mosman?
TIM: My Uncle Jim lives in Mosman and I'm always over visiting, and he drags me to all his favourite restaurants and coffee shops. One of my all time favourite places is The Buena.
ANNA: How would you best describe the architecture on the lower north shore – and what you love about it?
TIM: There's a wonderful mix of styles on the lower north shore and the best of it makes the most of the beach or the bush – or connects to the landscape or streetscape in some way. The water really is the hero though!
Get The Latest News!
Don't miss our top stories delivered FREE each Friday.
ANNA: What can we expect from your show at House for Bees?
TIM: Music, comedy, drinks and great company. It's like a house party with excellent entertainment.
ANNA: Why is this Mosman home architecturally significant?
TIM: It's the mixture of the original building combined with the alteration which is so clever and thoughtful in its scale and intent. Ultimately you can feel it when you are in the space. I think it's one of the most pleasant houses that I have ever been in.
ANNA: Would you ever live in Mosman?
TIM: Absolutely, it's one of the best suburbs in Sydney.
ANNA: Are there any other standout local homes you'd like to use as a performance space?
TIM: The Oriana at Balmoral, Ken Done's place at Chinamans Beach and the Woolley House on Bullecourt Ave would all be amazing.
Get The Latest News!
Don't miss our top stories delivered FREE each Friday.