NSW's oldest living woman: Mosman resident Betty Gemmell celebrates her 106th birthday.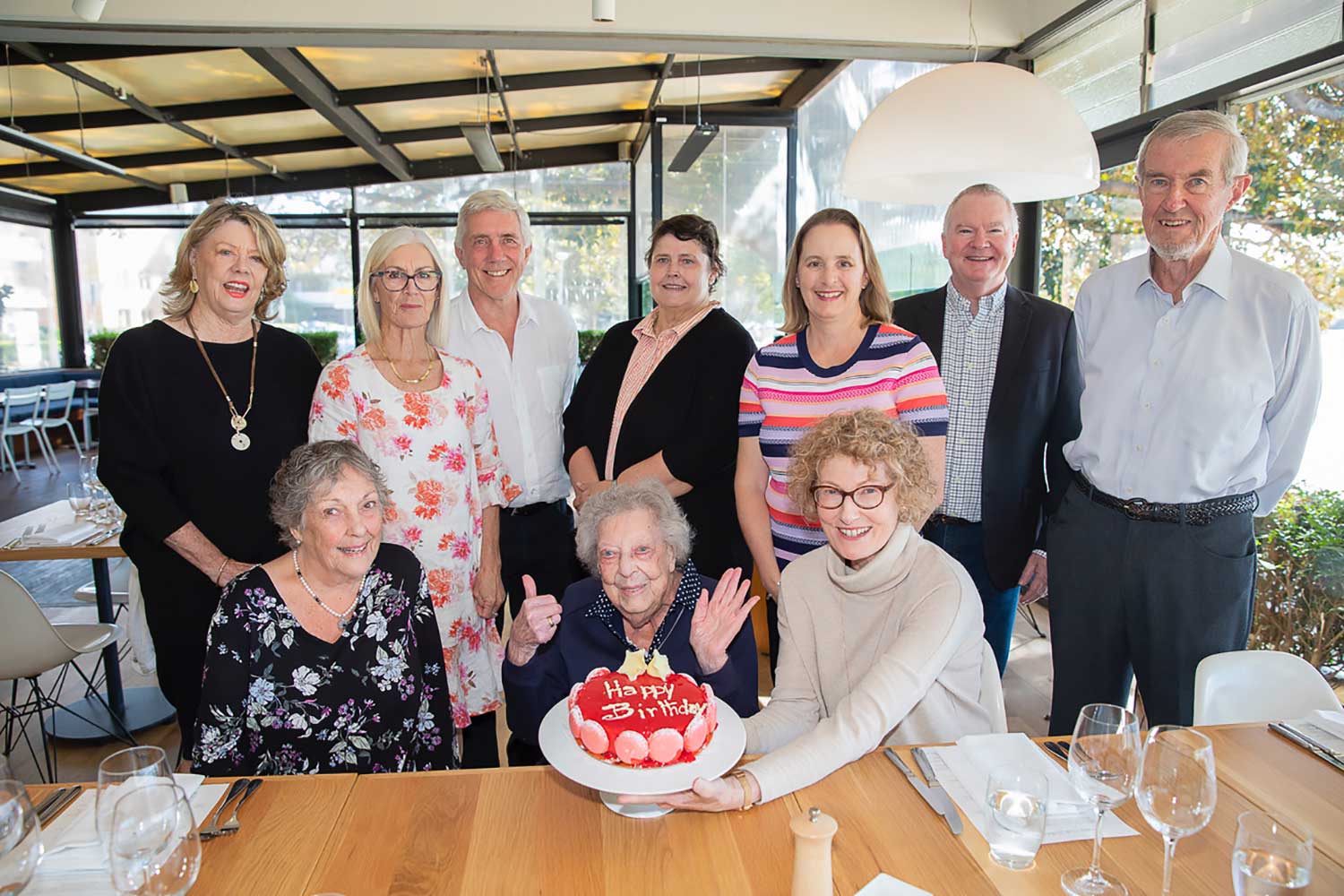 With a glass of champagne and surrounded by her extended family, Mosman's Betty Gemmell has celebrated her 106th birthday under brilliant blue skies at Balmoral.
It's believed the incredible milestone makes the super centenarian NSW's oldest woman.
"I enjoy life, and I am thrilled to have made it to 106," Betty said at a special lunch held in her honour on Thursday, captured by award-winning local photographer Graham Monro from gmphotographics.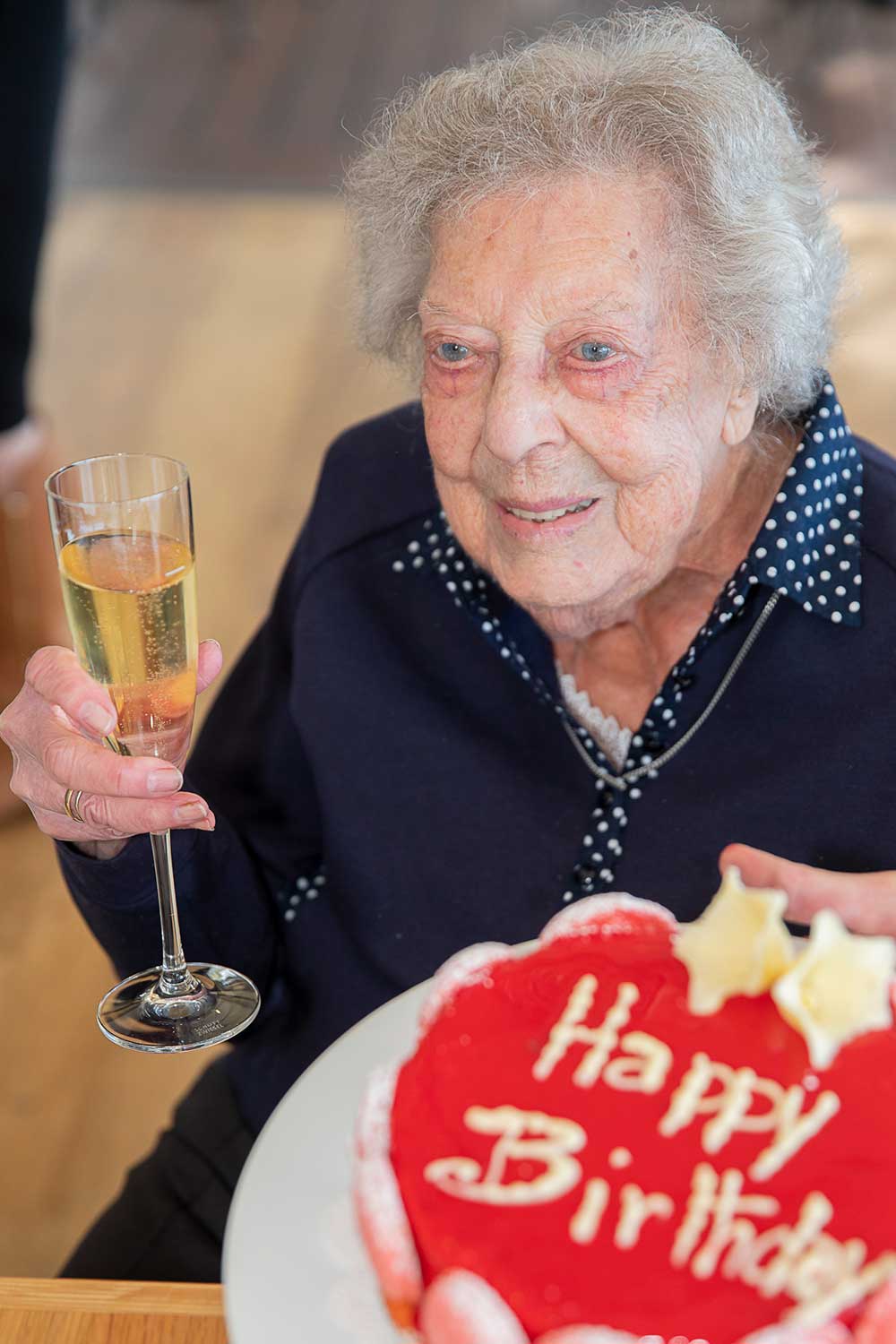 Taking her seat at the head of the table, Miss Gemmell held court as well-wishers congratulated the ANZ Bank pioneer at the Public Dining Room.
Earlier, wait staff formed a guard on honour, and two Queenwood girls surprised Miss Gemmell with a bunch of flowers in recognition of her big day.
The blooms, in festive shades of pink and orange, were one of several bouquets delivered to the restaurant.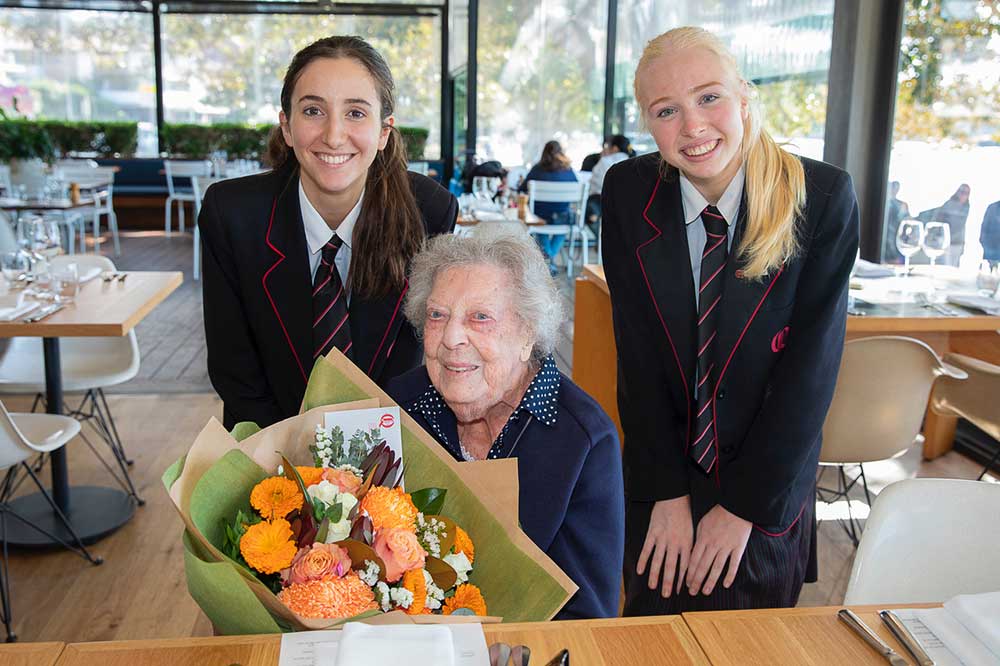 Local florist Matt Bisaro told Mosman Collective he wanted to "spread happiness and joy" on behalf of the local community, presenting Betty with a stunning arrangement of Hyacinths, Colombian Roses, Jonquils, Frilled Tulips, Lisianthus and Budlea.
"I am delighted to think that so many people care about me," she said, "this has been a very memorable day."
More than 100 birthday cards from kind-hearted Mosman Collective readers will be "treasured forever", Betty said, along with giant posters created by Kindergarten, Year One and Year Two students at Shore School.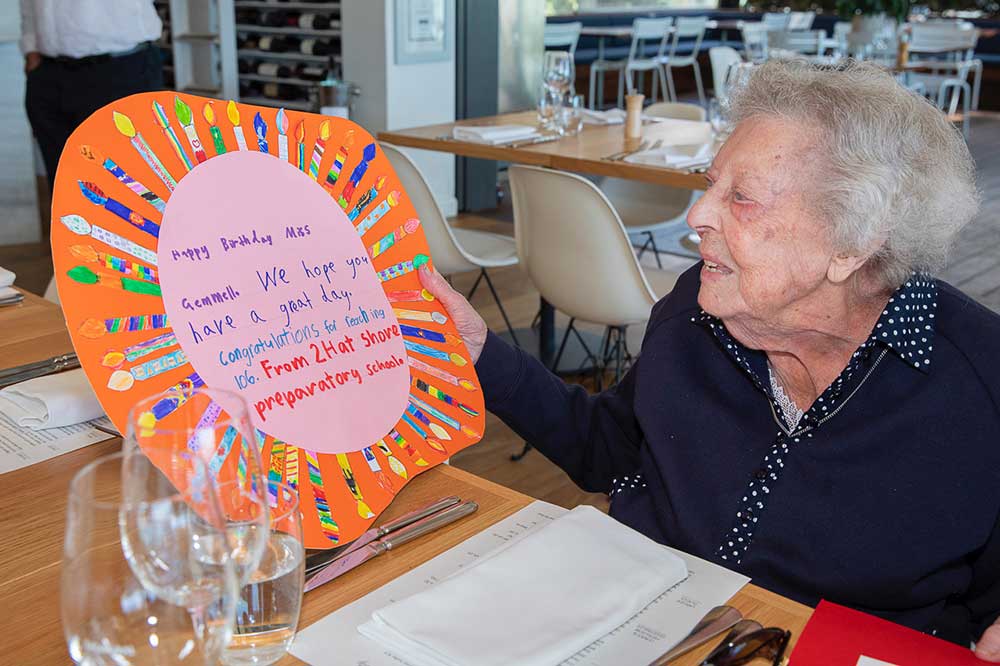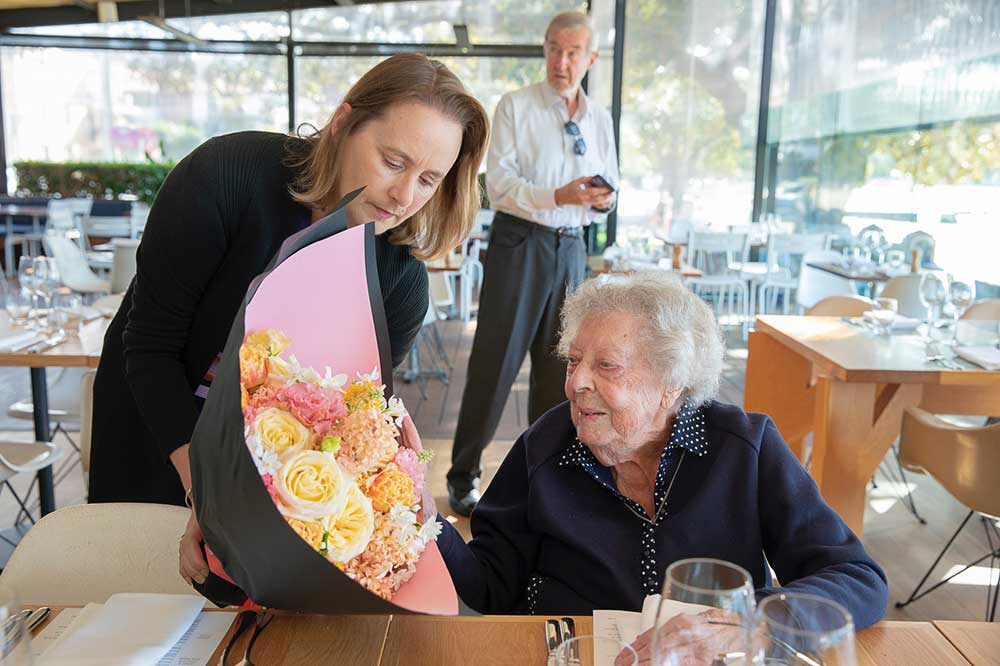 Born in the Riverina township of Deniliquin and the eldest of seven children, Betty puts her long life down to small meals, a regular whisky, and a sunny disposition.
Get The Latest News!
Don't miss our top stories delivered FREE each Friday.
She still lives independently and was driving and swimming daily at Balmoral until the age of 98, when her "blasted" walking frame proved too tricky to navigate on the sand.
"Giving up swimming has been the saddest part of old age," Miss Gemmell said, "I used to swim every morning in winter and summer, and it is probably another reason I've reached 106."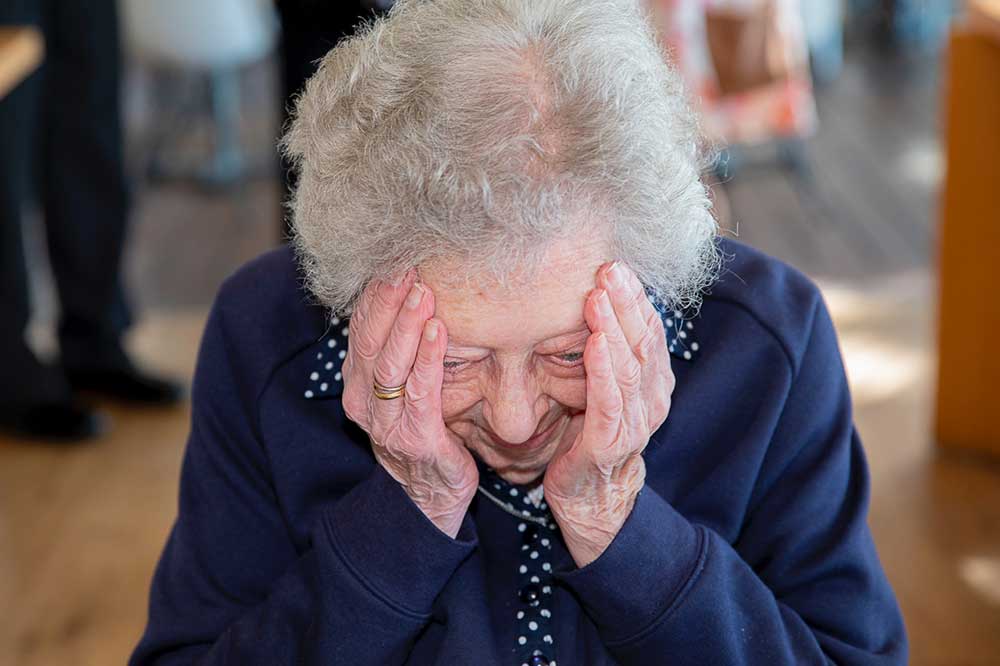 Miss Gemmell, who never married, was transferred to Sydney with the ANZ Bank in 1954 and settled on the lower north shore.
"I lived in Cremorne for ten years and then moved to Mosman, where I have been ever since," she said.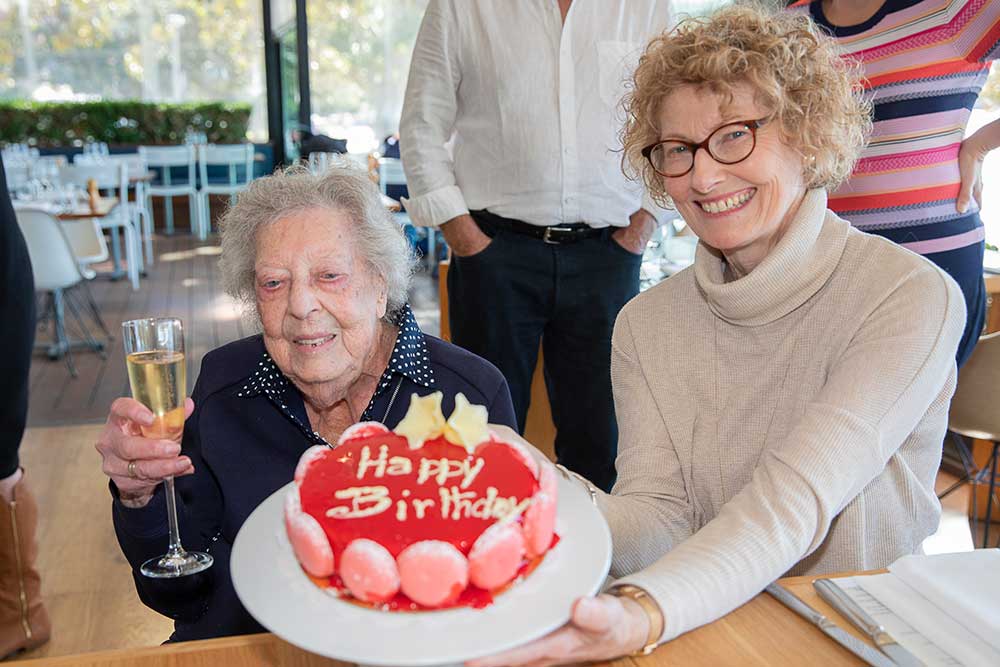 Betty says "never in 1000 years" did she expect to reach 106 but is now looking forward to her 107th.
"My advice for longevity is this; Don't smoke. Don't overeat. Don't commit adultery. And a swim at Balmoral every day will do wonders for your health."
Get The Latest News!
Don't miss our top stories delivered FREE each Friday.