Treasure Hunters unearth a bounty of old coins on Balmoral Beach. See what they found!
A treasure hunting couple in Australia for just three weeks have unearthed 44 coins dating back to 1922 on Balmoral Beach.
Jacob Robbens and his girlfriend Emma Lake found the cache while using their metal detectors in front of Bathers Pavilion on Friday 5 August.
The pair, who've been keen fossickers for two years, moved to Mosman from the UK last month on a four-year working Visa and say the haul is the biggest they've uncovered.
Jacob told Mosman Collective he was sweeping the sand around 3:30pm when he heard a "faint signal" near the steps in front of Bathers Pavilion.
"I kicked off about 3 inches of sand and had a faint signal for silver, so I started to dig," he said.
"I went down about 2 foot (just over half a metre) and then up popped a tiny three-pence – but at that stage we had no inkling of what we were about to find."
Over the next three hours, the sand delivered a bounty of Florins, shillings and pence to the astounded couple, dated between 1922 and 1966.
"It is a momentous find for Emma and I," Jacob said, "in the UK we sometimes find the odd Roman coin but to find this number of coins in the one spot is very rare indeed."
Until last Friday, Jacob said the most interesting items he's found while detecting have been a Roman "ear wax scraper" and a Victorian milk tooth ring.
"The milk tooth ring was special, but this hoard of coins found in our new neighbourhood is something we won't ever forget."
An archaeology buff, Jacob says everything he finds is either kept or donated to Museums, but never sold on the open market.
"To be the first person to hold these buried treasures after so many years is what keeps us motivated," he said.
"It's all about the thrill of the chase – and then trying to piece the story together."
Jacob's thinks the bounty of coins could be the result of a Balmoral stall holder spilling his takings in the days before decimal currency was introduced in Australia on 14 February 1966.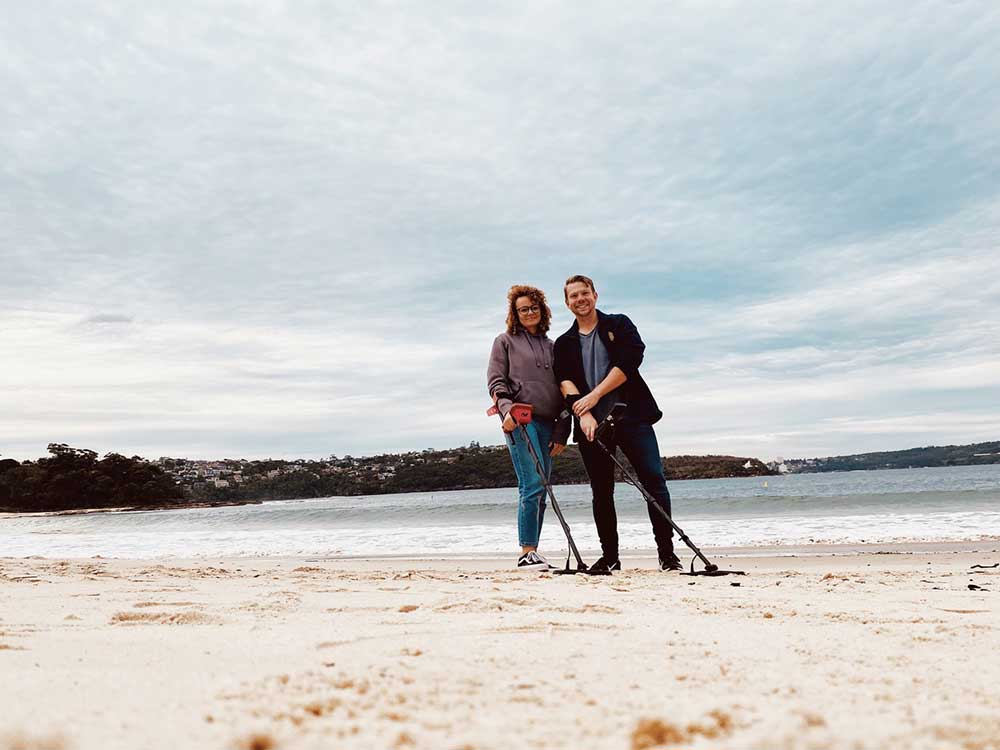 "We also found a number of ring-pulls from Schweppes lemonade bottles, so I surmise it was a coin spillage from a drinks cart," he said.
"It was a marvellously intriguing dig for us and fascinating to unearth some forgotten pieces of Mosman life.
"We're not in it for the money – we just want to find history!"
Get The Latest News!
Don't miss our top stories delivered FREE each Friday.