Mosman's legendary Thai Kanteen reborn as Attentive Thai Fusion – and the verdict is in!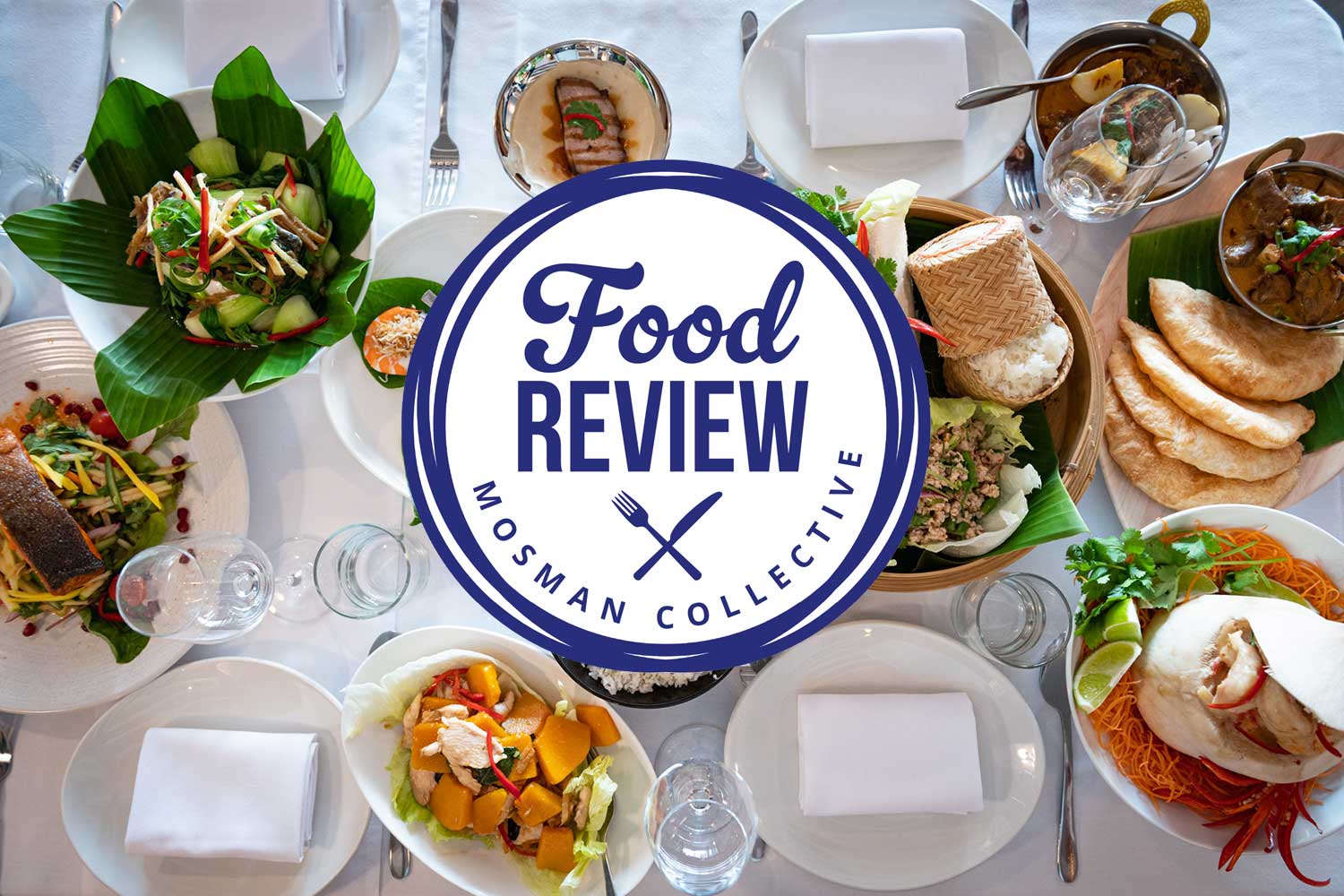 After a quarter of a century as Thai Kanteen, the retirement of the restaurant's much-loved owner signals a new era, albeit leaving giant shoes to fill … and loyal patrons anxious.
Attentive Thai Fusion's owner/chef and pocket rocket, Gina, has been trying them on for size since February.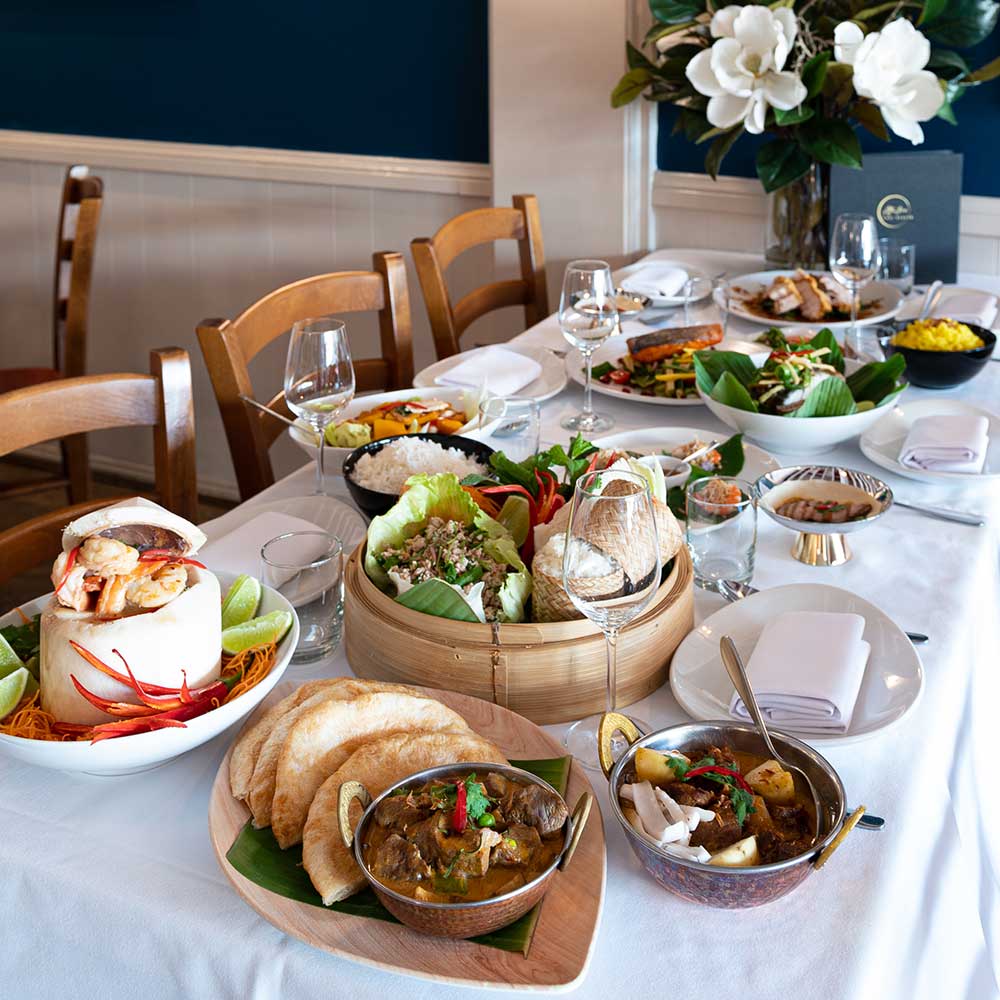 The Owner
Vaopai 'Gina' Phamornsuama, looking sleek and groomed, was quick to greet us. One of her chefs was unwell, so she would be rattling the woks across "both menus". This, we later glimpsed, required ditching elegance for a baggy T-shirt atop chef's pants.
The restaurant juggles two menus: Thai Kanteen's old favourites – unchanged and in its familiar menu holder – and a new, smaller offering on laminated A4, headed "Gina's Recipes".
The chef and her team understand they cook on hallowed ground and are not about to upset the lychee cart. Change is hard, and her approach is softly, softly: "It will take as long as it takes," she said.
Eventually, Kanteen's most popular dishes will be seen in a single menu alongside Gina's gutsy offerings. Like Thai cooking, Gina said it was "all about balance": finding her diners' happy middle ground.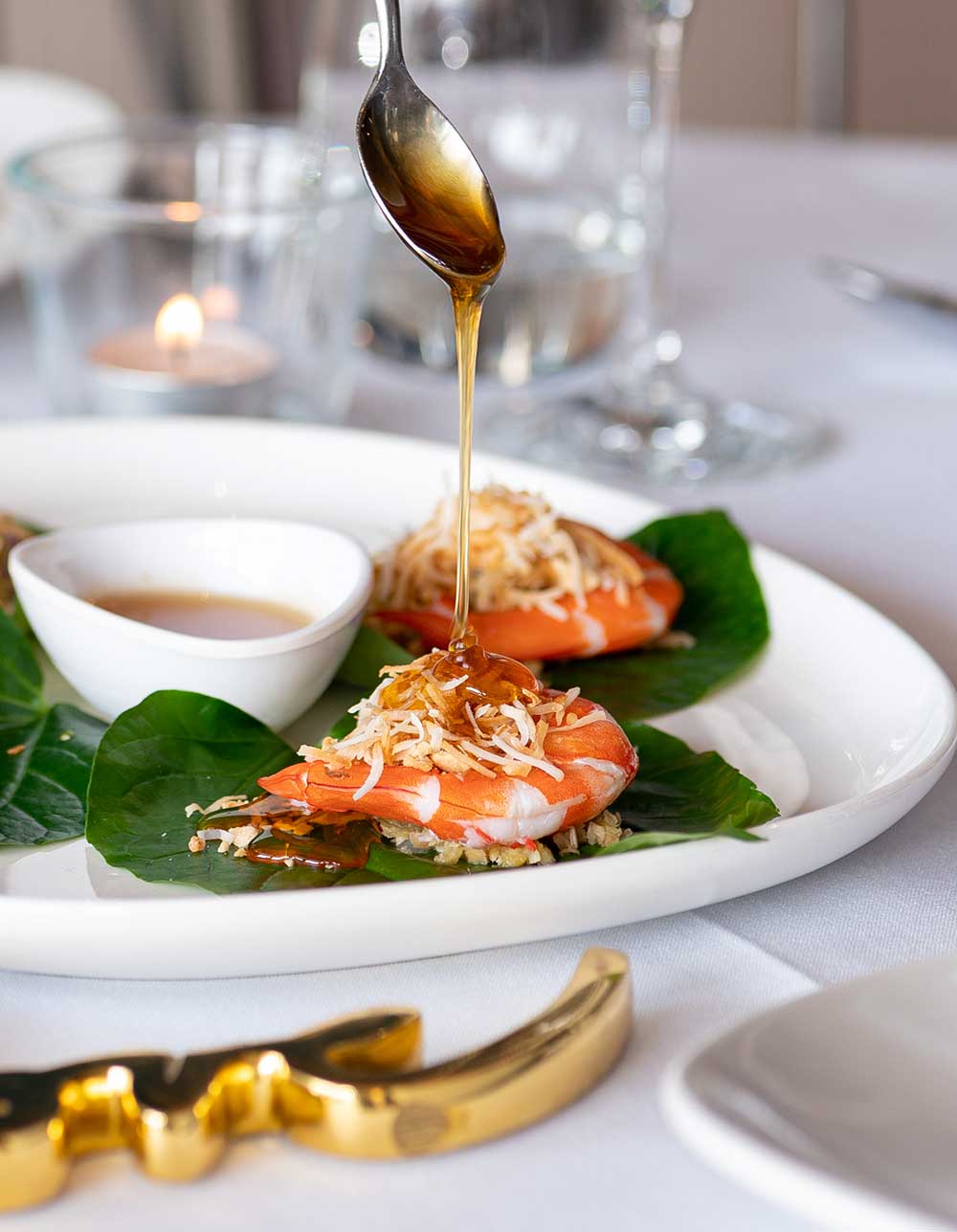 The Vibe and Venue
Every diner is greeted at the door; no small feat once 'RESERVED' signs start flying off tables and bottoms find seats.
The fit-out feels roomy, bold, and brave. White dado-style panelling rises to meet deep blue-green walls. Plenty of ballsy artworks hang stark against the moody blue, lifting the decor to a somewhat refined level. A knockabout, noisy venue it is not.
The lighting is subtle, as is the music selection with sounds of the Cole Porter/Nat King Cole era, which is so discreet as to make pinpointing tracks tricky.
The tables are well-spaced, topped with white linen and gleaming glassware. The ceiling reveals its beams, and the cavity beyond seems to trap any rising hubbub, making conversation a doddle.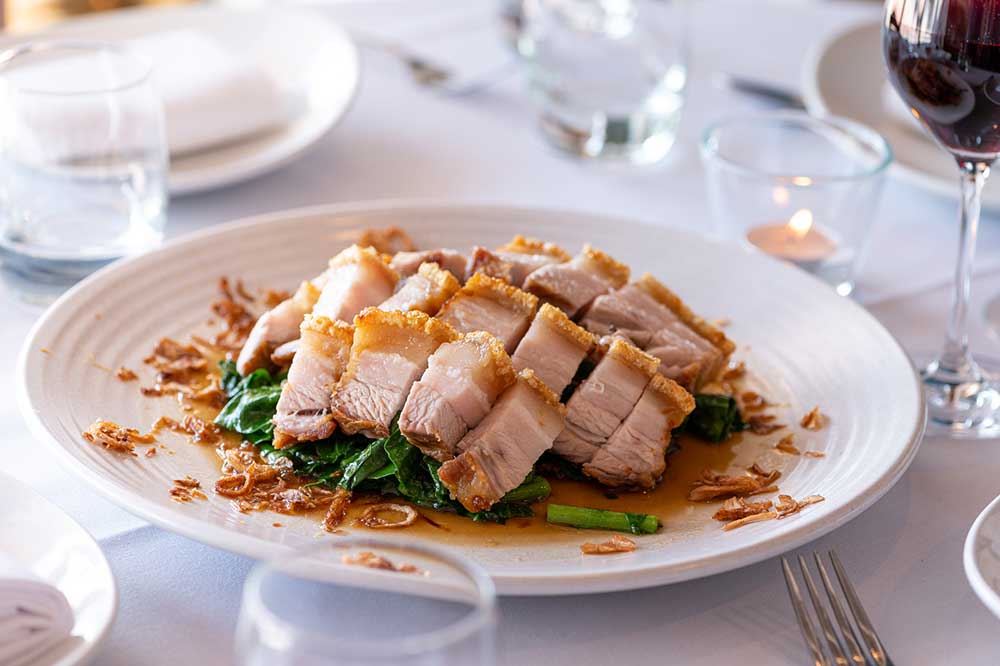 The Food
Not 15 minutes would pass without yet another drenched local popping in to pick up a takeaway. Good sign!
We ordered Miang prawns and steamed dumplings to start. A fat prawn sat atop each huge betel leaf – cuddled up to a pinch of lime flesh, dusted with crushed fried onions, and topped with slivers of kaffir lime leaves. Drizzle the zingy dressing, roll it up, and you are away! Great flavours, though the prawns were colder than expected. But we arrived before the sun sank, so, to be fair, a tad cooler than room temp was going to be a stretch.
The pork dumplings – dressed in snug, extra-fine wrappers – were lovely, plump, and filling. We could have gone for something more … well, Thai, as these mimicked the Chinese sui mai of yum cha. Still, if the punters want their old faves, I'm with Gina.
The sauces with both plates were several rungs above the usual splodges and watery fish sauce of lesser establishments, causing speculation that these must be in-house potions.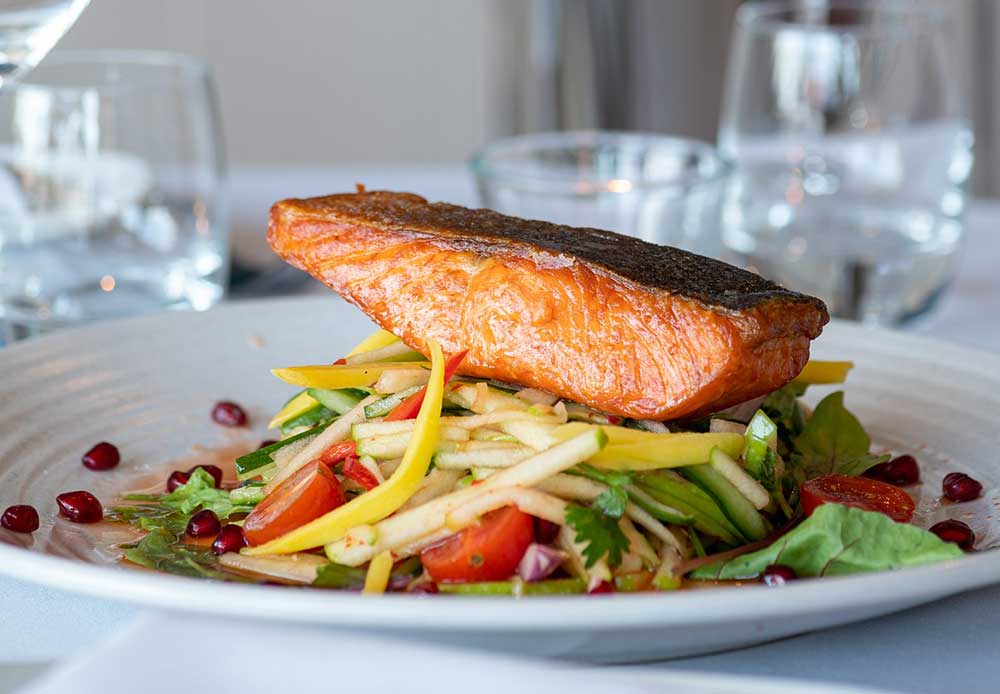 Our mains were Gina's crispy pork belly and Kanteen's green chicken curry. As judgement attached to the 'welcome' bread roll is to other restaurants, pork belly and green curry would be the deciders here. If they ain't singing, one can forget the rest of the boys in the band.
Oh my. Just delicious! Both proteins had been handled with mastery, the rough chop veg so delicately cooked, and each sauce was to die for, to wit:
"You're just dying to run your finger around the bowl, aren't you!" said my dining partner – a.k.a "The Foodie", a knowing smirk making one cringe. So, one had to make do with many quick, noisy spoon scrapes, rescuing tiny blobs of thick, Panang-curry sauce, and removing at least one layer of glaze. Pork is extra crispy and beautifully rendered; the chicken is soft and velvety.
To put it kindly, dessert is not always a go-to in Asian cuisines. Gina blows this notion clean out of the water with her coconut sticky rice with logans. This came recommended, and not being of sweet-tooth fame, we didn't look any further.
Get The Latest News!
Don't miss our top stories delivered FREE each Friday.
The Foodie arched an eyebrow as it arrived: a glutinous, rather bland-looking, glistening, creamy porridge – studded with translucent logans. For the uninitiated, logans are a fruit that doesn't quite pack the same smack-in-the-face as the lychee, which one's mother deemed "solid perfume". Logans, ergo, are more eau de cologne. The Foodie has come to blows with lychees, but these he polished off, no trouble. Served hot, the dish was indeed something. Long, slow cooking had transformed fresh coconut strips into slippery, tender yumminess luxuriating in a bowl of thick, gently spiced, congee-like porridge. Huge respect!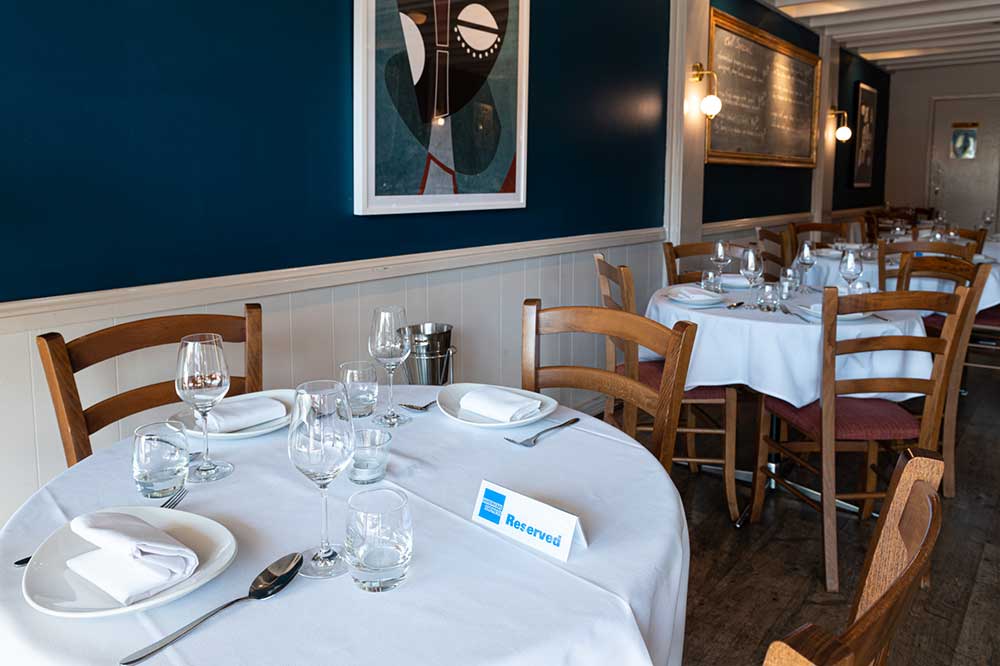 Wine and Beer
The wine list has a good selection from Australia's main wine-producing regions, all reasonably priced – some by the glass. Gina's selection embraces most grape varieties, all eminently suitable pairings with the menu.
Oyster Bay Pinot Noir 2020 Marlborough, New Zealand, was our poison of choice. For the fancier wine buffs, French sparkling and wines might be the go. Seven beers are listed; domestic and imported.
"The wine list is sensible," The Foodie announced. "Not too extensive, but a very good range, though adding a Clare Valley Riesling would round it out."
Verdict
The food was wonderful. Seriously good, fresh, lively and in generous servings. I can't ever recall raving about steamed rice, but there I was, waxing lyrical and tossing about words like "cleanly separated", "light", "dry", and "fluffy" like an expert (tosser).
Any lightweight worried about the number of scobles they'll be slapped with at Attentive can rest easy. There'll be no gasping, eye-watering, red-faced screams from you. For heat lovers, these dishes were on the mild side, yet chilli was still one of the gang, just not going on and on about it. For more heat, ask. If shy, pack Sriracha.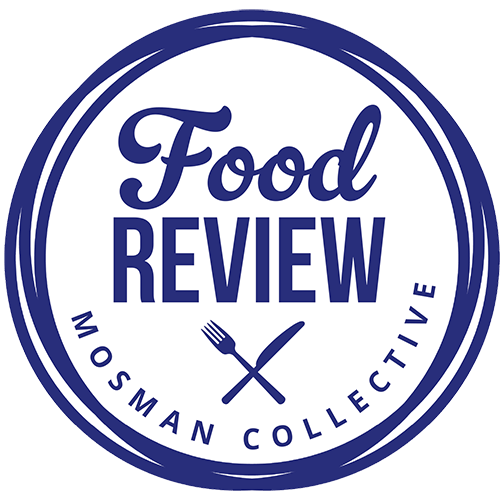 WHERE: Attentive Thai Fusion
541 Military Road, Mosman. Ph 9960 3282
THE BILL: $$$, yet excellent value for money.
WINE: The Foodie selected Oyster Bay Pinot Noir from a brief, yet diverse list.
MOSMAN COLLECTIVE RATING:

Get The Latest News!
Don't miss our top stories delivered FREE each Friday.