Special Report: Budget friendly family recipes to beat skyrocketing costs.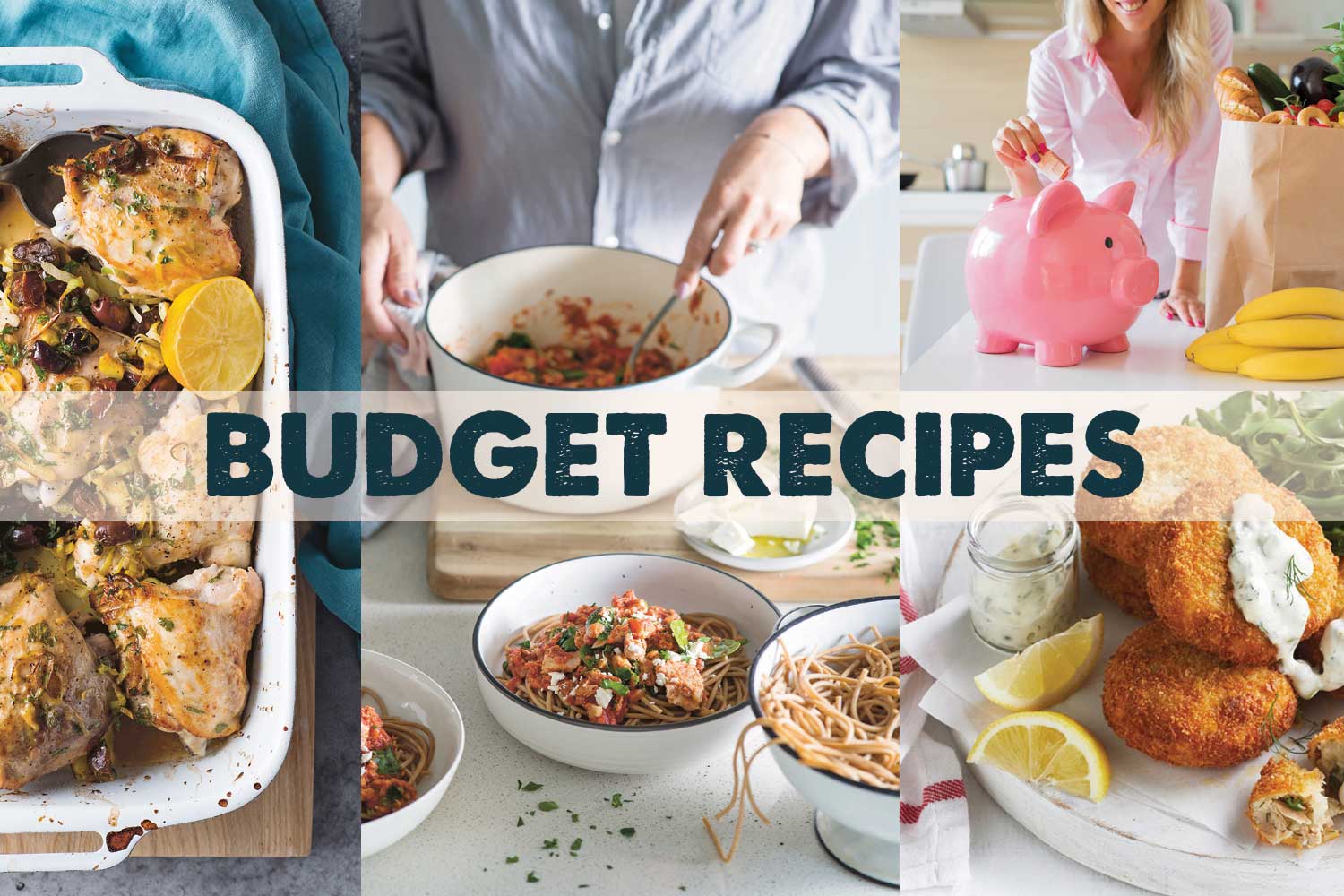 Joining co-ops, quitting the gym, ditching streaming services and growing vegetables are just some of the ways locals are saving money to try and beat soaring inflation.
From petrol to electricity and groceries, the cost of living is skyrocketing, with no sign of a reprieve any time soon.
In this first story of our special Mosman Collective Money Saving Series, we asked some of the lower north shore's best amateur and professional cooks to share their best budget recipes to cook for your family.
Mel Clark:
Local Mum and Author "The Feel Good Family Plan"
Packed with simple solutions, easy-to-follow advice and expert tips, The Feel-Good Family Food Plan is a cook book that does the thinking for you, so you get delicious meals on the table, even on the most hectic of work and school days.
With Dr Joanna McMillan, Mel created 60 weeknight dinners the whole family will love, including this budget friendly Tuna and Chili Spaghetti.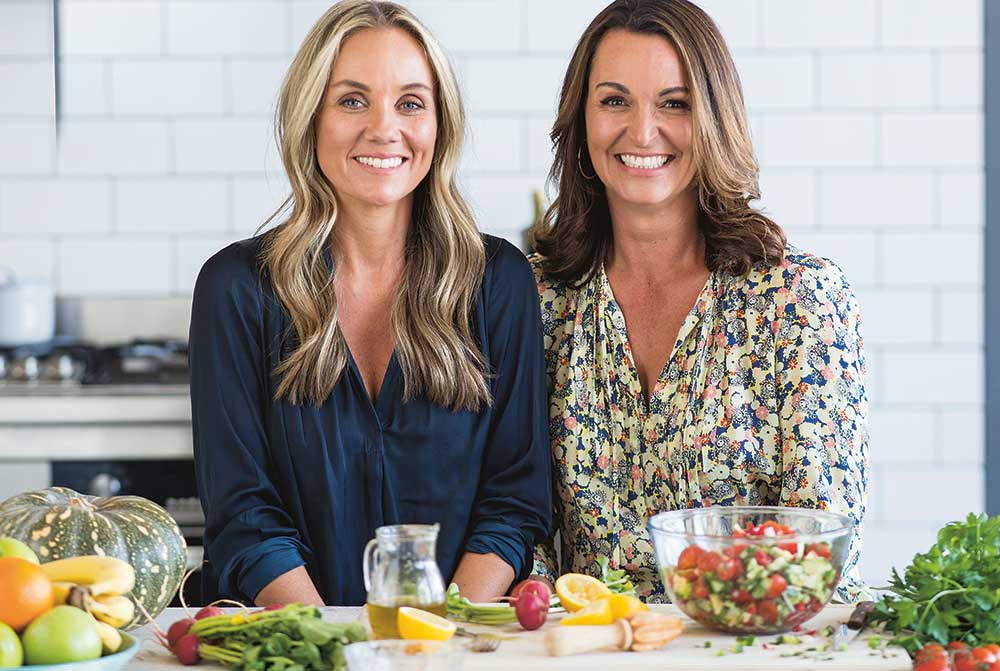 "This pasta dish is probably the one that we both make most regularly," Mel says.
"It's so quick to throw together, tastes divine and uses lots of pantry essentials, so it's perfect for when you have very little in the fridge. If you don't have fresh spinach, you can always add a few frozen vegies instead.
"The sauce is also lovely served on top of a roasted potato or sweet potato with a dollop of Greek-style yoghurt and a sprinkle of parmesan cheese."
Tuna Chilli Spaghetti
INGREDIENTS
400 g wholemeal spaghetti
1 tablespoon extra virgin olive oil
8 mushrooms (about 200 g), finely diced
1 red onion, finely diced
1 garlic clove, crushed
2 anchovy fillets
425g tin tuna, drained
1 bird's eye chilli, finely chopped (optional)
2 x 400g tins no-added-salt crushed tomatoes
1 tablespoon flat-leaf parsley leaves, roughly chopped
120g baby spinach
¹⁄₂ teaspoon freshly ground black pepper
60g feta cheese or soft goat's cheese, crumbled.
METHOD
Bring a large saucepan of water to the boil. Cook the pasta according to the packet instructions until al dente, then drain.
Meanwhile, heat the oil in a large frying pan over medium heat. Sauté the mushrooms, onion, garlic and anchovies until softened. Stir in the tuna and chilli, if using.
Add the tomatoes and parsley. Gently simmer for 10 minutes or until the sauce has thickened slightly.
Stir in the spinach and season with the black pepper.
Stir the pasta through the sauce or divide the pasta among serving bowls and top with the sauce. Serve sprinkled with the crumbled feta.
Alessandro Pavoni:
Executive Chef and owner of "Ormeggio" at the Spit
After honing his culinary skills in his native Lombardy and working in number of Michelin-starred restaurants in France and Italy, Alessandro Pavoni settled in Australia in 2003 and has become one of Australia's most celebrated chefs.
The owner of local hot-spots Ormeggio and The Spit and Chiosco by Ormeggio, Alessandro recently opened a third restaurant, a'Mare, a classic Italian fine dining establishment in Crown Sydney at Barangaroo.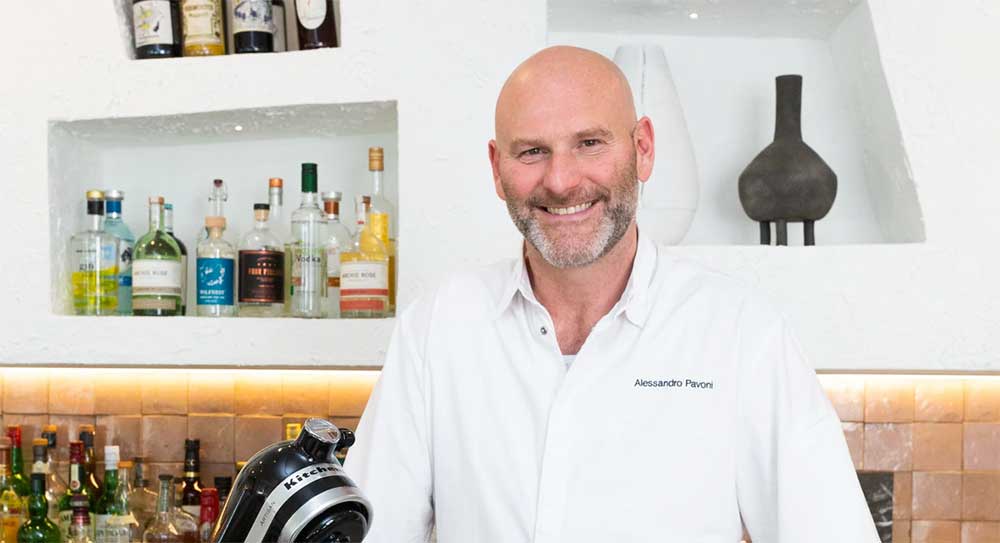 The keen golfer and fitness devotee has shared one of his favourite family recipes with us, "that is fast, fresh and easy".
"It is a simple rice and sausage recipe that takes just 30 minutes to prepare and has only about five ingredients," he says.
Riso Alla Pilota
SERVES 4
COOKING TIME: 30 MINUTES
INGREDIENTS
2 litres chicken stock
400g (approx. 2 cups) Arborio rice
125g unsalted butter
560g Italian pork sausage meat
24 sage leaves
70g Grana Padano, freshly grated
Salt.
METHOD
Place the stock with some salt in a large heavy based saucepan and bring to the boil.
Pour the rice onto a large sheet of baking paper, then carefully lift up the paper and use it as a funnel to pour the rice into the centre of the saucepan so it forms a mound with the tip protuding about 1cm above the stock. If the rice if fully covered, then remove some of the stock with a ladle until 1cm tip of rice is showing.
Return to the boil and shake the pan so that the rice is fully submerged. Reduce heat to low, over and simmer for 12 minutes, shaking the pan occasionally, then remove from heat.
Set aside with a tea towel wrapped around the saucepan to keep it warm.
While the rice is resting, melt 70g of the butter in a heavy based frying pan over a high heat.
Add the sausage meat and cook, stirring well with a fork to break it up, for 10 minutes or until cooked through.
Meanwhile, heat the remaining butter in a heavy based frying pan over high heat for 5 minutes or until it starts frothing.
Add sage and cook for 1-2 minites or until the butter is light brown and the sage is crisp. Remove the pan from the heat.
Add the sausage meat and Grana to the rice and store well to combine.
Spoon the rice into bowls, pour the sage and butter mixutre evenly on top and serve.
Kath Nell:
Mosman Home Cook and Baker
Mosman's Nell family won't ever go hungry while Kath is running the show! The busy mum has spent years refining recipes to ensure her three daughters – all of them rowers – have the fuel they need to compete at their best.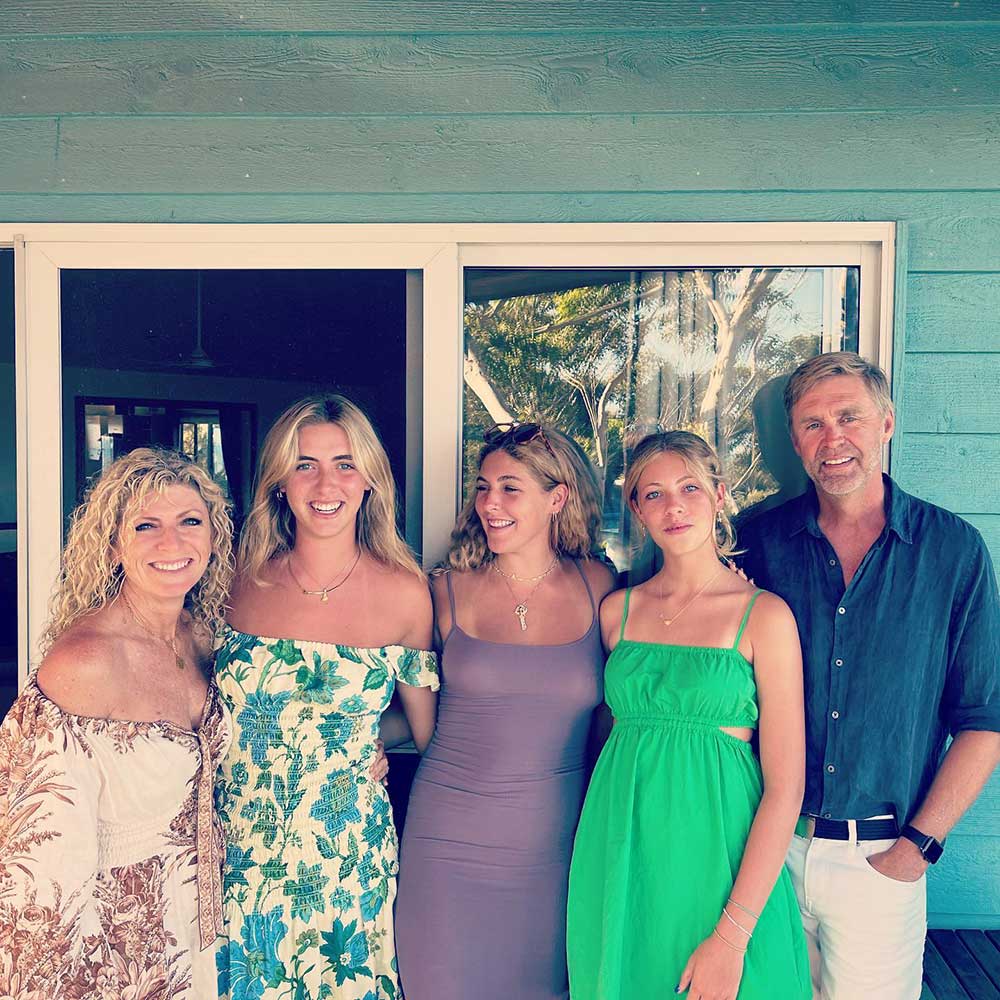 With winter well underway, hearty soups are playing a major role on the Nell dinner table for "easy and cheap midweek meals".
"My minestrone is packed with veges and you can use whatever you have in the fridge," Kath tells Mosman Collective.
"Serve the soup with rustic, crusty bread and it's an unbeatable midweek dinner."
Minestrone Soup
INGREDIENTS
4 tablespoons of extra virgin olive oil
I packet Italian soup mix 375 gms, soaked overnight in water
1 onion finely diced
1-2 stalks of celery diced
1 -2 carrots diced
1/4 cup tomato paste
4 cloves garlic minced
1 teaspoon dried Italian herbs
1 large can crushed tomatoes
4-6 cups vege broth
2 cups water
1 cup short pasta like fusilli, elbow or orecchiette (make it whole grain to be super healthy)
2 cups chopped seasonal veges e.g. potatoes, yellow squash, zucchini, eggplant pumpkin, capsicum (when not $15 a kilo!!!) green beans or peas (or whatever you have in the fridge or freezer that needs to be eaten)
Optional ingredients: bacon bones, bay leaf
Optional Garnish: parmesan cheese, Italian parsley, leftover bread (drizzled with olive oil and salt and grilled in pan).
METHOD
In a large pot, heat olive oil and cook the onion, carrot, celery and tomato paste and a pinch of salt until soft.
Add the seasonal vegetables (saving some of the green beans or peas if you are using them), garlic and herbs and cook until fragrant.
Pour in the tinned tomatoes, soaked soup mix, broth and water and fresh black pepper. Add bay leaf and/or the bacon bones now if using. Allow to simmer for 15 mins partially covered.
Remove the lid and add the pasta and simmer uncovered for up to 20 minutes. Throw in any remaining green veges towards the end so they are still a bit green! Top up with water as necessary throughout the processs.
Once pasta is al dente and the beans are cooked soup is ready. Remove the bacon bones and bay leaf if you used them. You can add a dash of extra virgin olive oil, salt and pepper to taste.
Garnish as needed with a generous handful of Italian parsley (from your garden) and parmesan cheese (if you have any). Enjoy!
Perry Hill:
Executive Chef Bathers Bistro
Chef Perry Hill delights thousands of Mosman locals and visitors each week, running a team of kitchen staff to deliver award winning cuisine from the Bathers Pavilion Bistro.
When he manages a day off, Perry says he loves nothing more than cooking for his family, always using produce that is in season and ensuring there is little waste.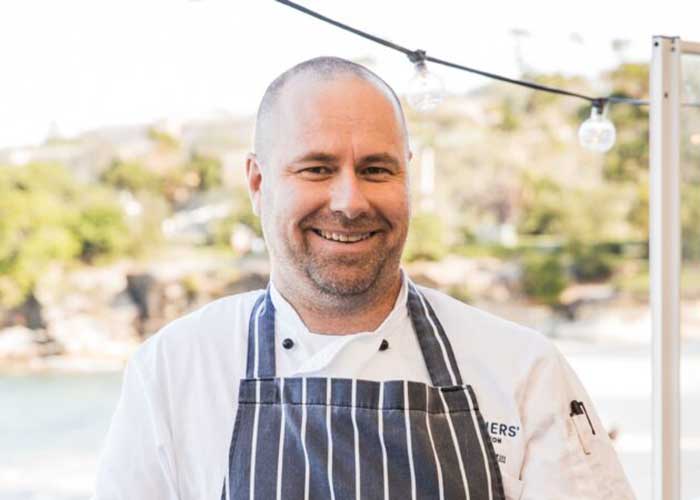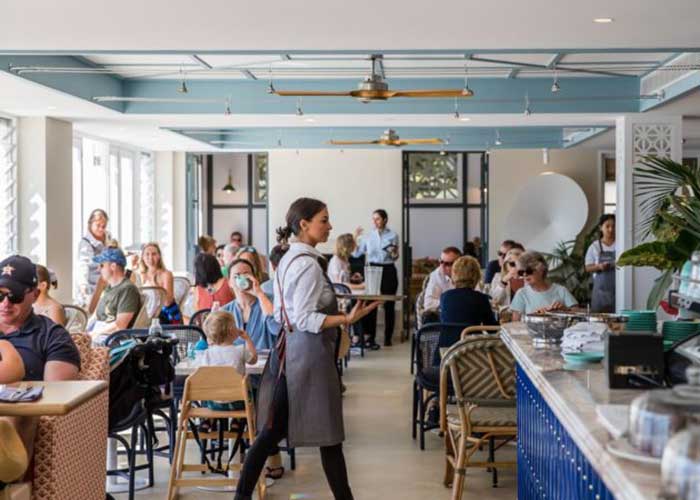 "Pork shoulder is so versatile and it is always on high rotation in our house," Perry says.
"It is easy on the pocket, you get a generous family meal and have leftovers galore for the next day or so.
"It's a win – win!"
Perry's Pork
Slow roast Pork shoulder with fennel seed crackling, roast veggies & baby apples.
INGREDIENTS
One small boneless pork shoulder rind on
2 tablespoons fennel seeds
2 tablespoons coriander seeds
1 tablespoon whole black peppercorns
2 teaspoons salt flakes
4 large potatoes cut into half.
Roast vegies
¼ kent pumpkin cut into large chunks
4 small parsnips
8 brussel sprouts
4 spanish onions
1 x small fennel bulb cut into 4 wedges
4 small wedges of red cabbage
1 head of garlic
3 sprigs of Thyme leaves
1 sprig of Rosemary leaves
100ml extra virgin olive oil
Salt & Pepper to taste.
6 baby apples
METHOD
The day before:
If the pork shoulder has been purchased in a vacuum bag, take the pork from the plastic bag and leave overnight in the fridge uncovered, this assists in drying out the rind helping to make your crackling, super crunchy.
On the day:
Pre heat the oven on fan forced 210 c
Using a sharp knife or a box cutter. Cut the rind of the pork shoulder lengthways into strips about half a centimetre between each cut – don't cut into the meat.
In a mortar and pestle grind the peppercorn, fennel seeds and coriander seeds with the salt until you have a course spice mix.
Rub this spice mixture into the cuts in the rind of the pork.
In a heavy based roasting tray. Place the pork on the potatoes, rub the pork all over with a little olive oil and roast at 210c for one hour then reduce the heat to 160c for 3 hours.
Making the total cooking time a minimum of 4 hours.
Roast veggies:
An hour before you need to serve your meal, mix all your veggies with the oil, seasoning and spread out onto a tray and place on the top rack of your oven, keep an eye on your veggies they may need a slight mix around to assist in even cooking.
Serve the roast pork in rustic slices with your roast veggies, add optional mustards, a salsa verde or a quick gravy from the pan roasting juices.
Our family loves using the leftovers particularly the roast veggies in a frittata the next day.
We mix the leftover veggies with 3 eggs per person, adding a splash of milk to the mix and maybe some spinach leaves but always topping with a generous amount of feta or any leftover cheese you may have.
Bake in a roasting dish or frypan and serve with a salad and crunchy hot bread to compliment the meal.
Any leftover pork always becomes the hero in a sandwich with bread and butter pickles.
Enjoy!
Robyn Taylor:
Grandmother and Old School Home Cook
My mum, Robyn Taylor has been cooking for more than 70 years and knows a thing or two about running a tight ship when it comes to household budgets. Her easy recipe for Tuna Patties is a favourite dinner for her five grandchildren and costs "next to nothing", she says.
"This is a warm and filling dinner for kids when they come home from sports training during the week," Robyn says.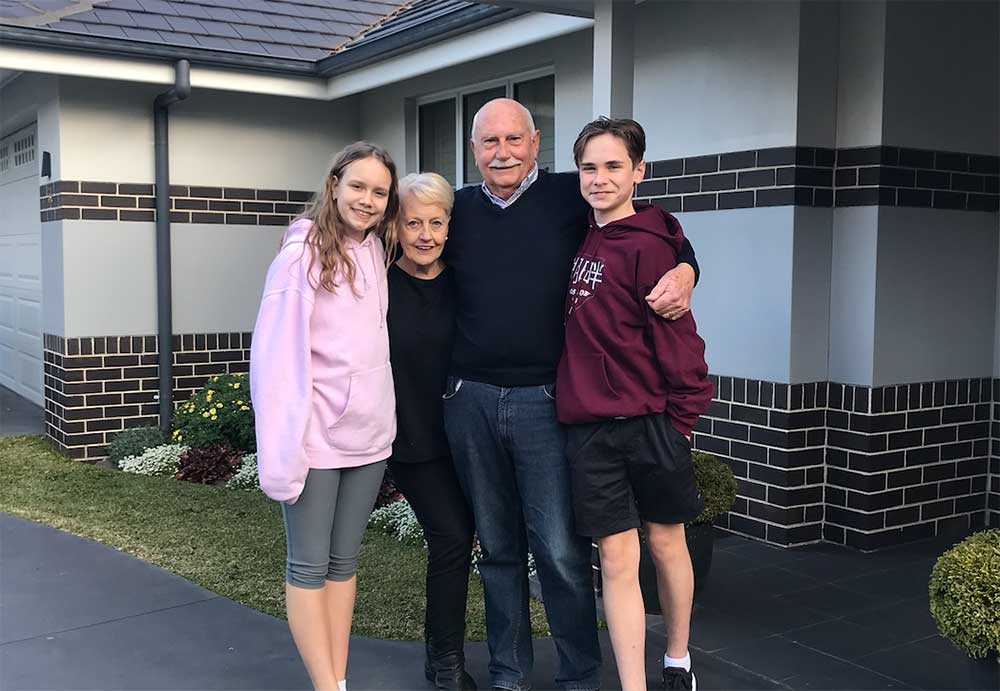 "The patties are easy to prepare the night before and you can store them in the fridge, ready to cook as soon as the kids walk through the door.
"Serve with salad or whatever vegetables you have in the crisper."
Tuna Patties
INGREDIENTS
500g of mashed potato, without added butter or milk
1 onion finely chopped
2 cloves of garlic
1/2 cup breadcrumbs
1/4 cup plain flour
salt and pepper to taste
1 tablespoon of chopped parsley
1 egg.
METHOD
Add onion and garlic to mashed potato, add 1 large, well drained tin of tuna, parsley, egg, salt and pepper and breadcrumbs.
Use you hands to shape ten patties. Sprinkle some plain flour on a large plate.
Heat up some oil in a large frying pan, just enough to shallow fry on both sides.
Drain on kitchen paper and serve with your favourite sauce.
Get The Latest News!
Don't miss our top stories delivered FREE each Friday.