Aldi North Sydney launches a pizza vending machine and we're fascinated!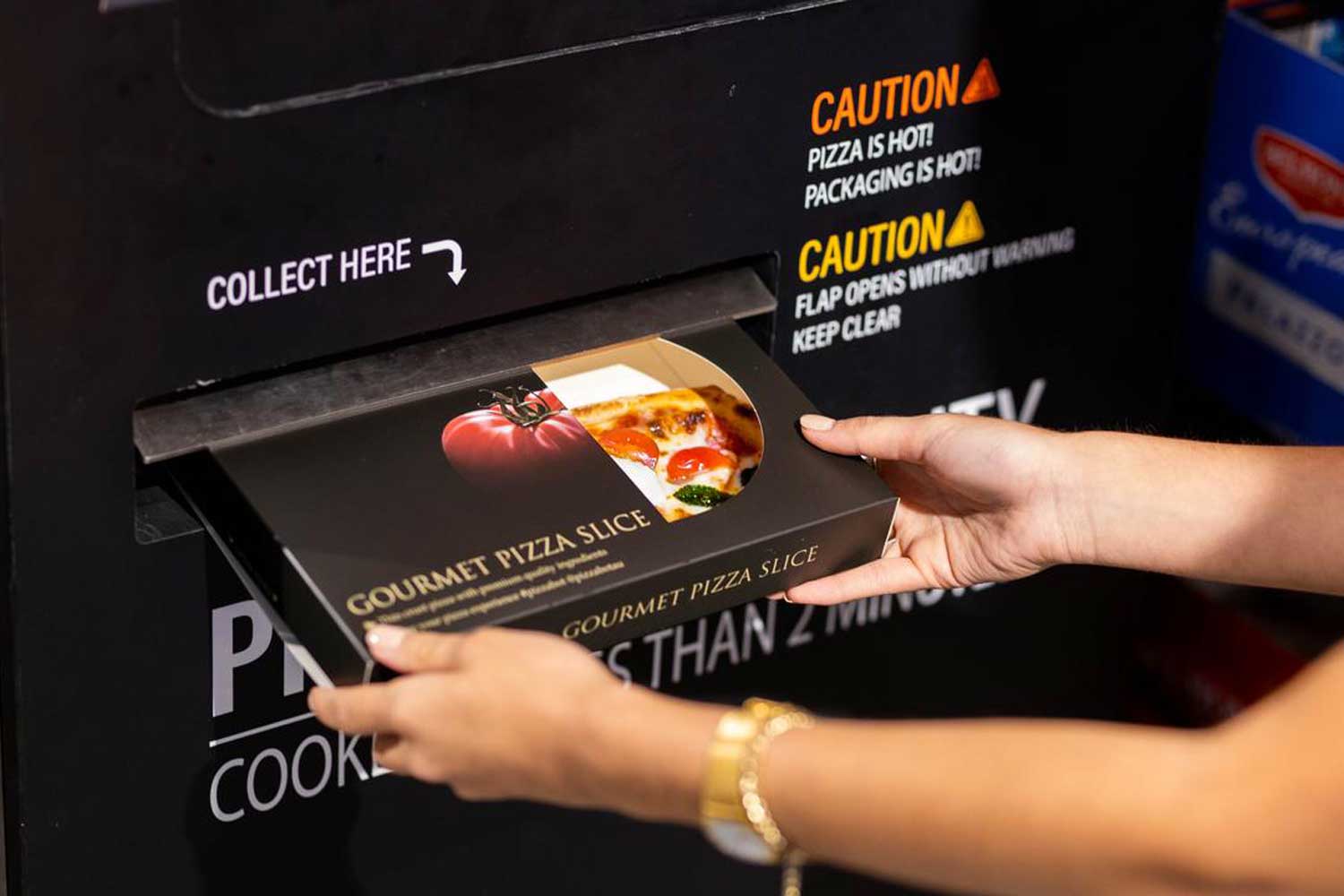 Well here's a "special buy" if ever we saw one!
Locals with a hankering for piping hot pizza can now get a fresh one cooked by a robot while doing their grocery shopping at Aldi.
A pizza vending machine is being launched at the supermarket's North Sydney Corner Store, located at 99 Mount St.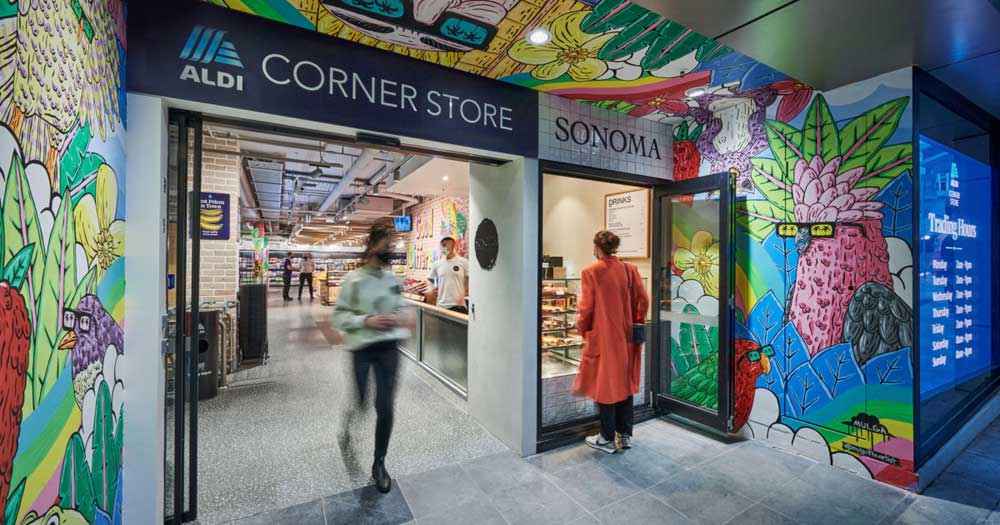 The cult convenience-driven store, with products you won't find at other Aldi outlets, was launched in July last year.
The company says it is the first pizza vending machine to be designed and manufactured in Australia and delivers premium restaurant-grade wood-fired pizza, cooked in just two minutes.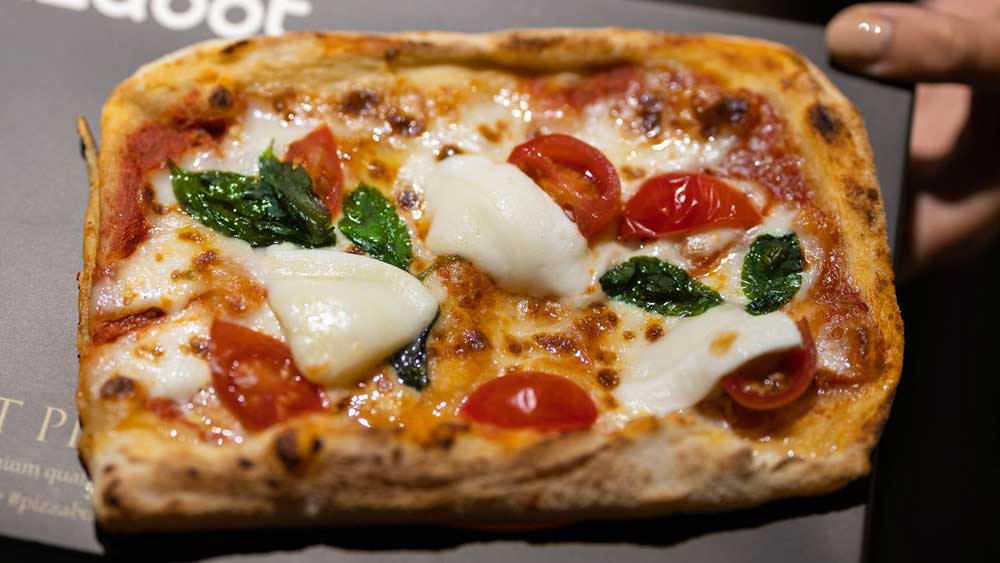 "We understand our shoppers are motivated by quality, value and supporting local, and we are extremely excited by our collaboration with Pizzabot, a true Aussie innovation, to deliver great quality pizza and a unique experience, at the lowest price point," Aldi Corner Store director Huw Longman said.
So how does it work?
The Pizzabot can cook up to 17 pizzas an hour — or 450 in a day — and a glass front allows customers a good look at the fun of their pizza being made, cooked and packaged up.
The bases are handmade and partially cooked in Bondi and topped with local ingredients.
They are then chilled inside the robot and cooked to order.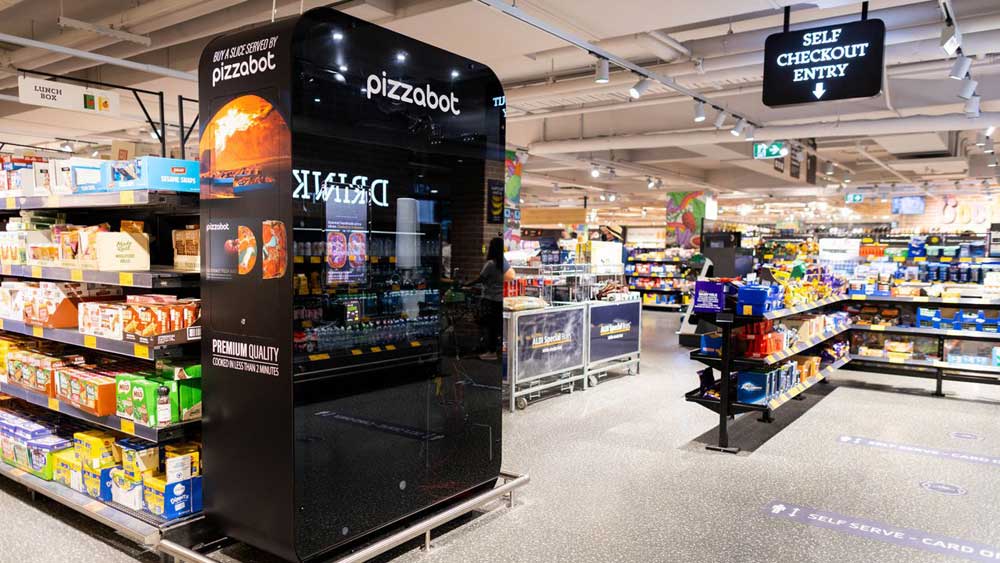 Pizzabot founder Matt Lipski said the vision was to give time-poor consumers restaurant-grade pizza.
"To ensure we're bringing restaurant quality gourmet pizzas to the Aldi Corner Store customers, we use the freshest, highest quality ingredients – including buffalo mozzarella, fresh basil, gourmet salami and 48-hour rise dough," he said in a statement.
"Our custom oven, which reaches temperatures as high as a wood fired oven with digital precision, guarantees the perfect crispness, taste and look of each slice, every time."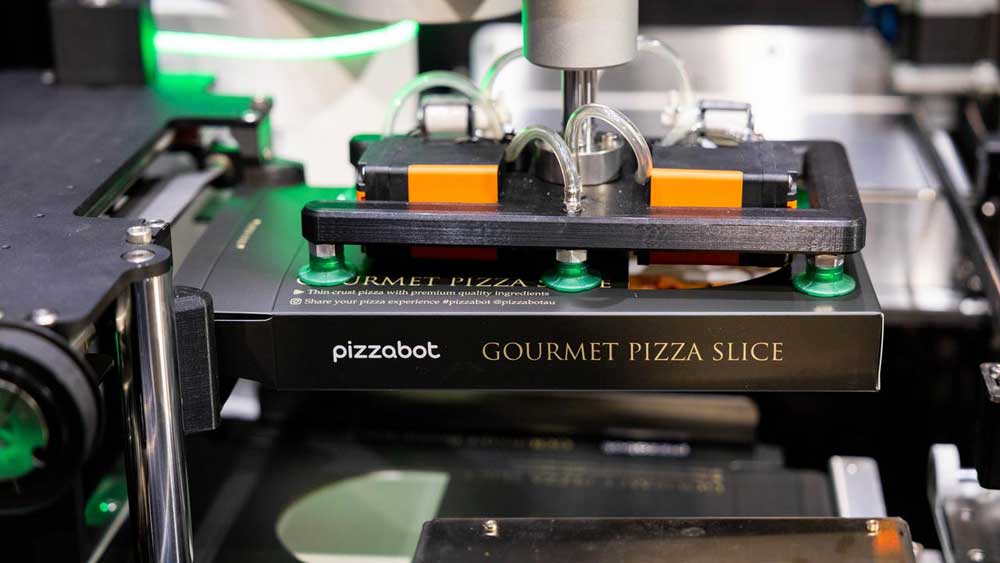 According to the company's website, the goal is to launch 200 machines globally in the second half of 2023.
There are also plans to launch a crypto coin called "Pizzabot coin" this year.
The pizzas are priced from $8.99, but will only be available for a limited time as part of the trial.
Get The Latest News!
Don't miss our top stories delivered FREE each Friday.