Well done boys! Mosman Prep students raise money for Aboriginal pre-school in Coffs Harbour.
A group of students from Mosman Preparatory School have raised more than $2,500 to purchase vital equipment for an Aboriginal pre-school on the NSW North Coast.
The extraordinary effort, to provide books, blankets, bike helmets and basketballs, was part of an inaugural camp to Coffs Harbour, where Year 5 boys spent a week bonding with members of the region's Gumbaynggir people.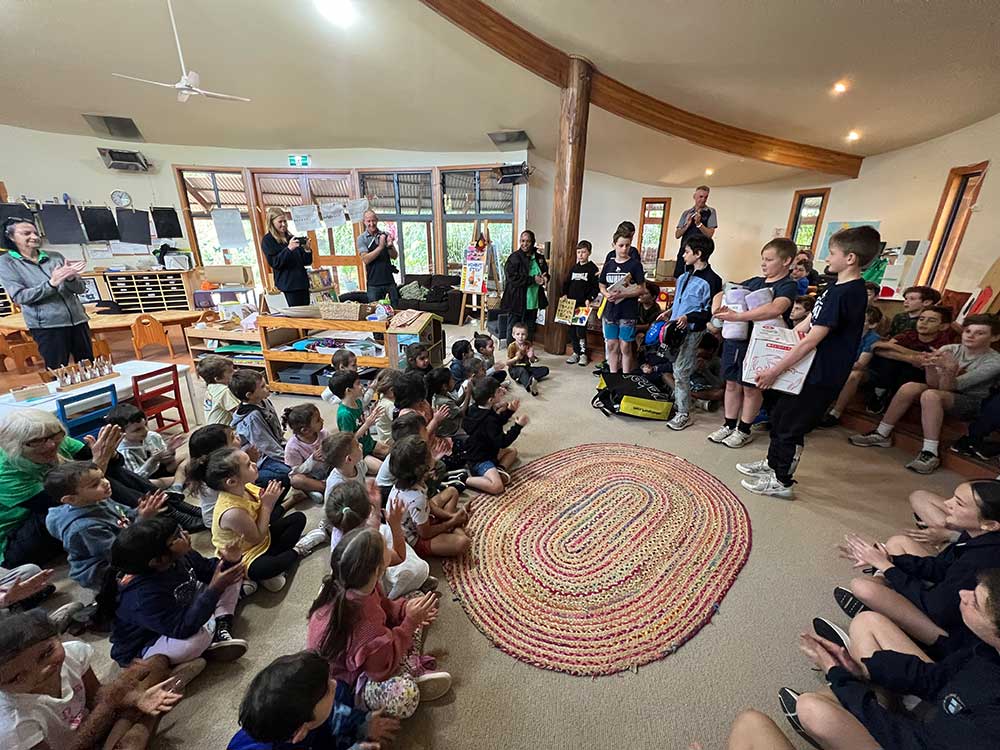 Mr Peter Grimes, Principal of Mosman Prep, designed the camp to develop authentic connections with Aboriginal people and their culture.
"During the week, the boys met and interacted with Aboriginal children and adults, learning about the history of their land and their culture, and how to care for the land more responsibly," Mr Grimes told Mosman Collective.
"Our school motto – 'Non Nobis Solum' – Not for ourselves alone, reminds us of the importance of personal and social responsibility, compassion and care for others.
"Along with powerful life and team-building skills, the boys developed some incredible and genuine relationships with the Aboriginal students which was wonderful to witness."
Mr Grimes said the experience was a powerful opportunity to learn "first hand" about Aboriginal customs away from the classroom.
"The Year 5 Coffs Harbour trip was an extremely powerful opportunity to bond with our friends on the NSW North Coast, which is difficult to do through visiting speakers and performers, Dreamtime story books and doing dot paintings in class," he said.
The highlight of the trip was a visit to Kulai Pre School, where students presented children with gifts purchased after months of fundraising in the Mosman community.
"The teachers and students at Kulai Aboriginal Pre School were very grateful and appreciative of our hard work and the donated presents," a Mosman Prep student told Mosman Collective, "We were also lucky enough to spend some time with the pre-school students, taking part in their language and music lessons."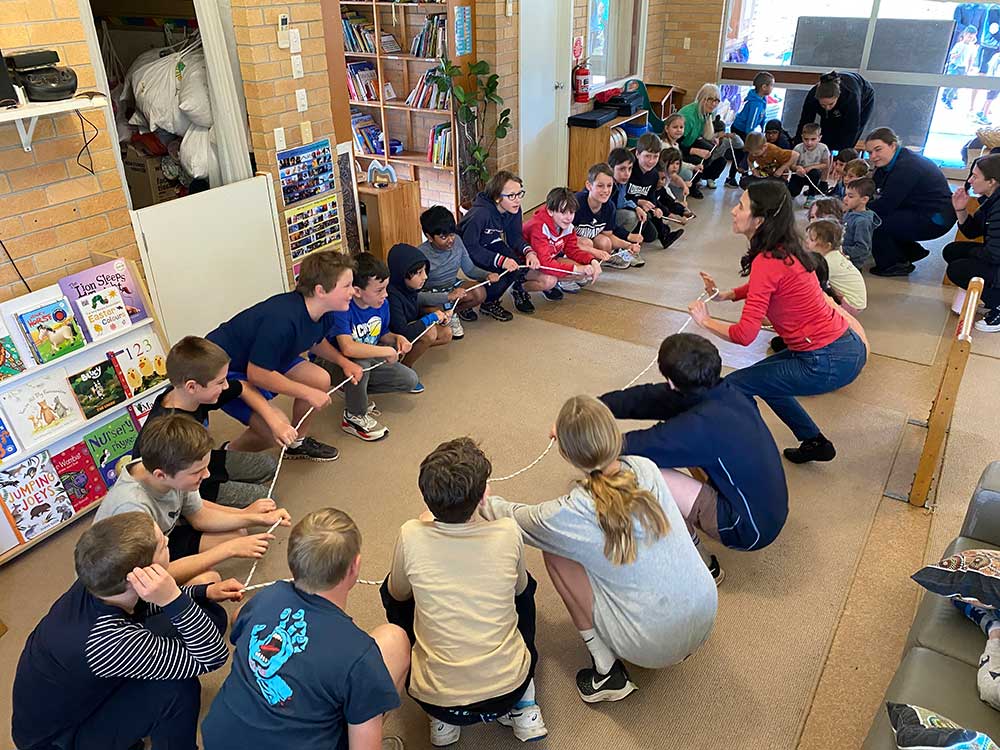 The Coffs Harbour camp will be an annual fixture on Mosman Prep's Year 5 calendar from next year and a valuable service component of the boy's curriculum.
"At Mosman Prep, we aim to promote positive and productive relationships within an inclusive learning community," Mr Grimes said.
"We believe a healthy community is a serving community where we find joy in living a life beyond ourselves."
Get The Latest News!
Don't miss our top stories delivered FREE each Friday.