Where have all the flowers gone? Community rallies to protest new roundabout.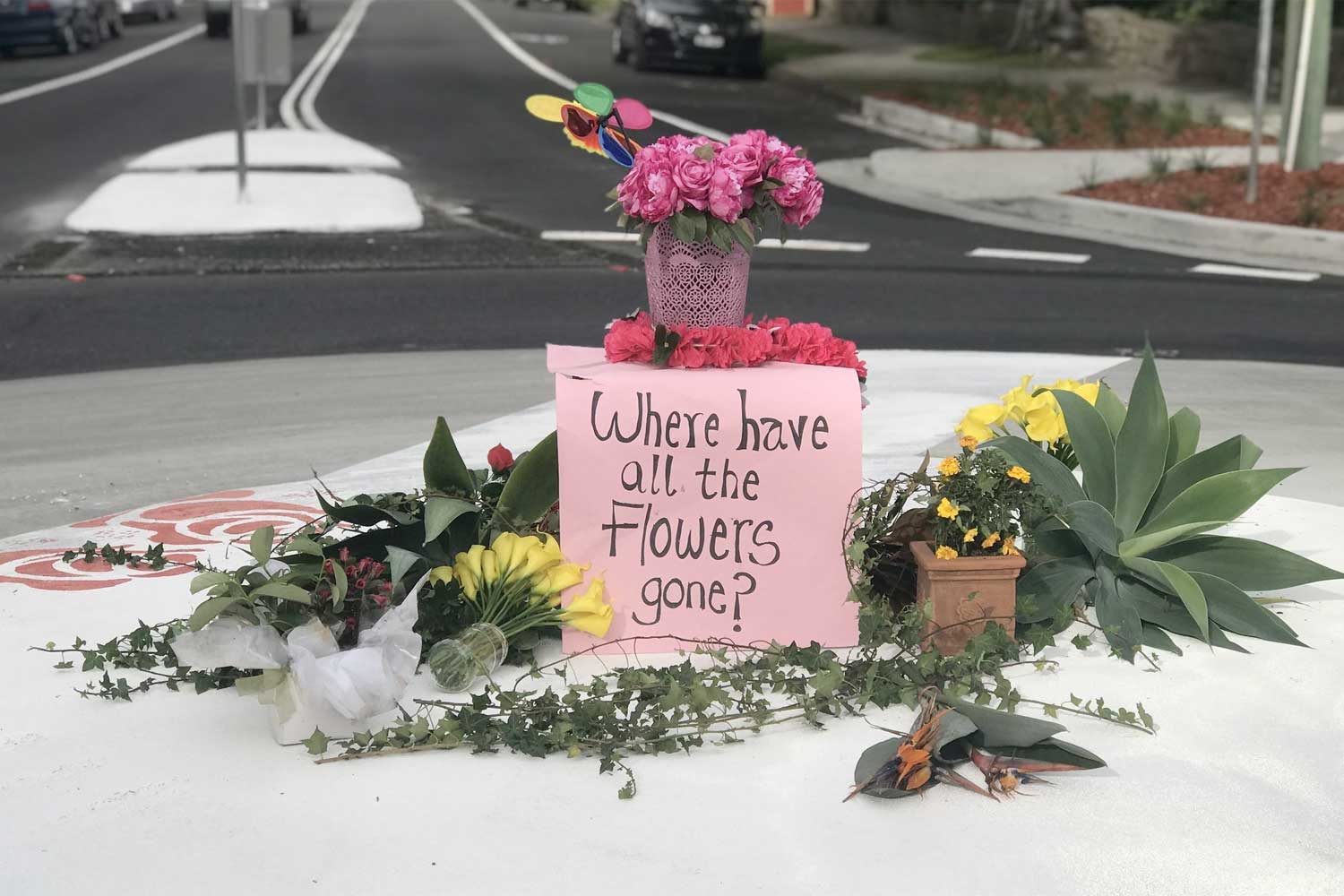 Cremorne's floral protest continues to flourish, after the removal of shrubbery and landscaping at a busy local intersection.
A new roundabout on Murdoch and Bannerman streets has left many locals outraged, with some even calling it "a monstrosity", and the very best example of "clown planning".
On Monday, Mosman Collective shared an image of a single flower pot placed in the middle of the concrete island, with a pink poster that posed the question, "Where have all the flowers gone?"
Community support bloomed quickly, and by yesterday, at least twenty bouquets along with native foliage had blanketed the roundabout.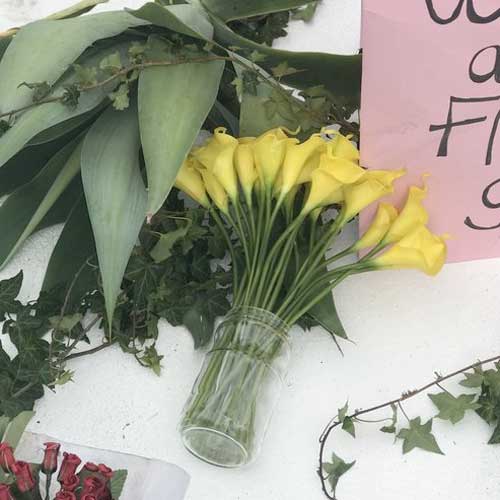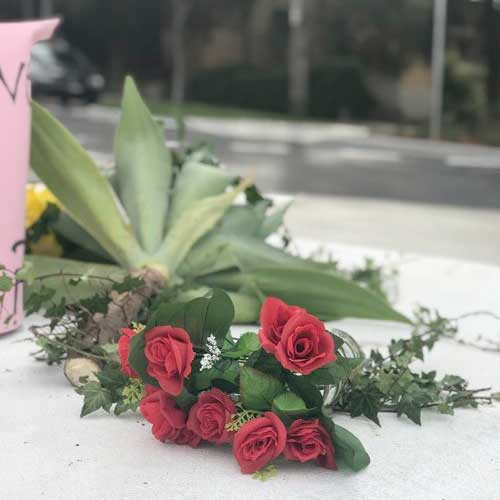 Local resident Margie Woodhouse said she didn't know what North Sydney Council was thinking, when they approved the new construction work.
"There was nothing wrong with the roundabout the way it was," she said.
"This new thing is an eyesore and a complete monstrosity, and I'd love to know how much has been spent on this mess.
"What an absolute waste of rate payers money."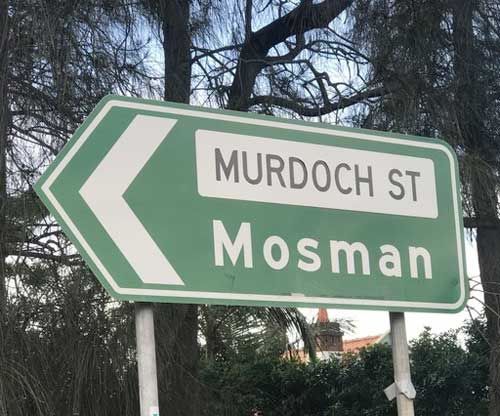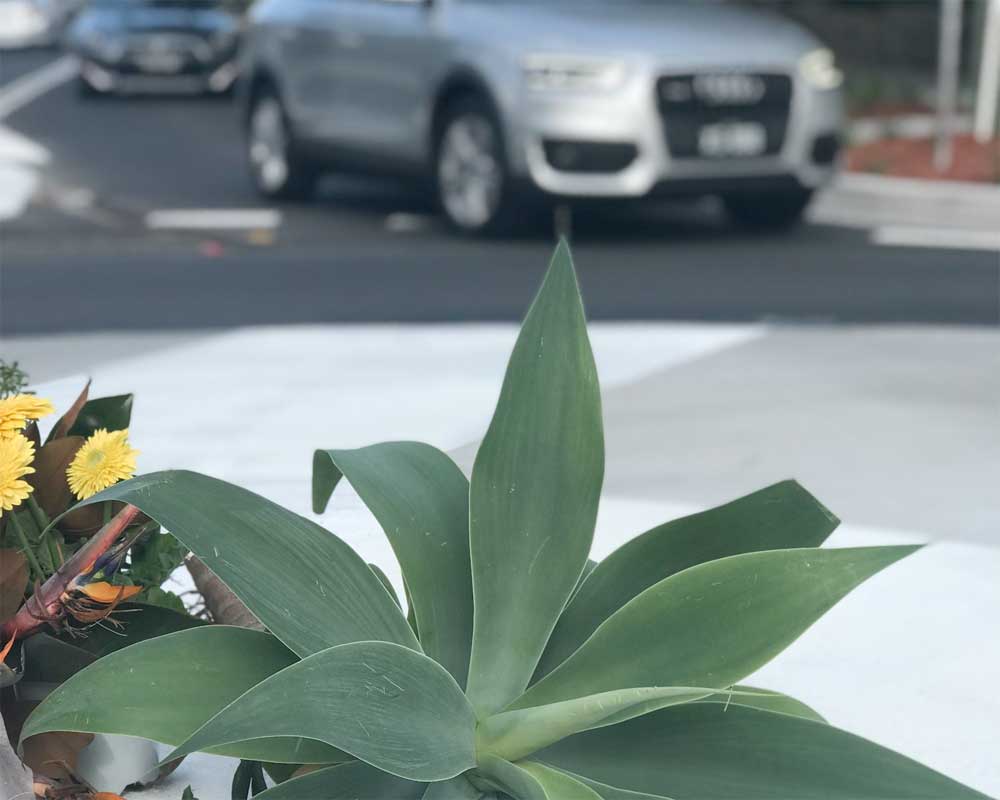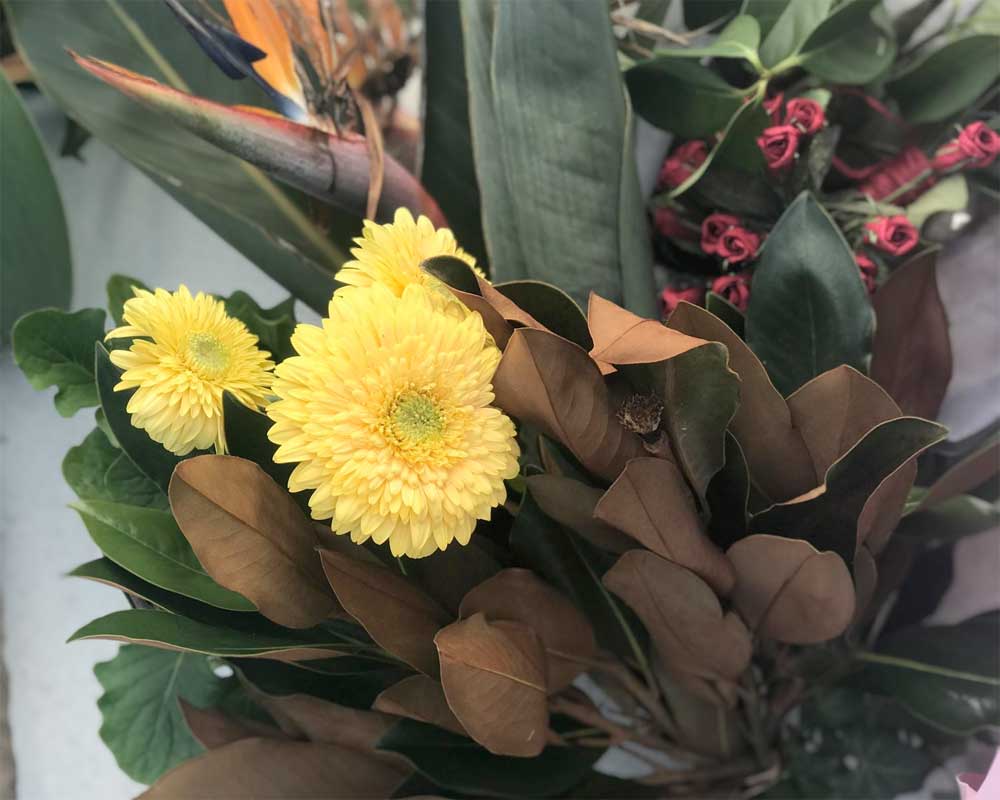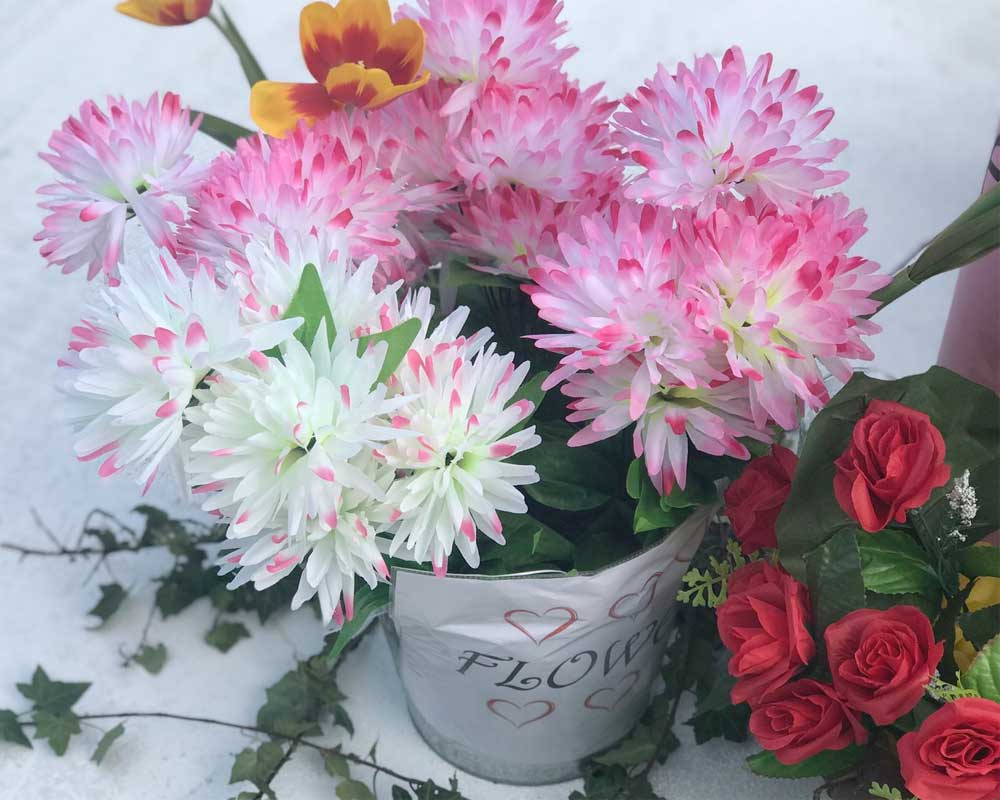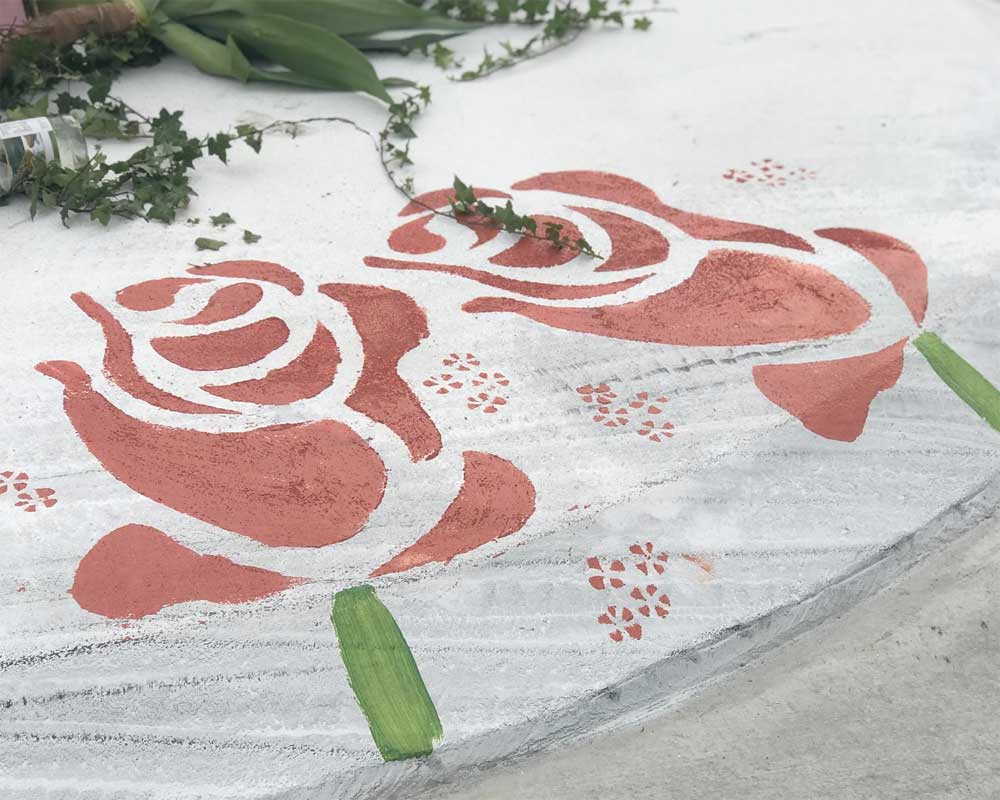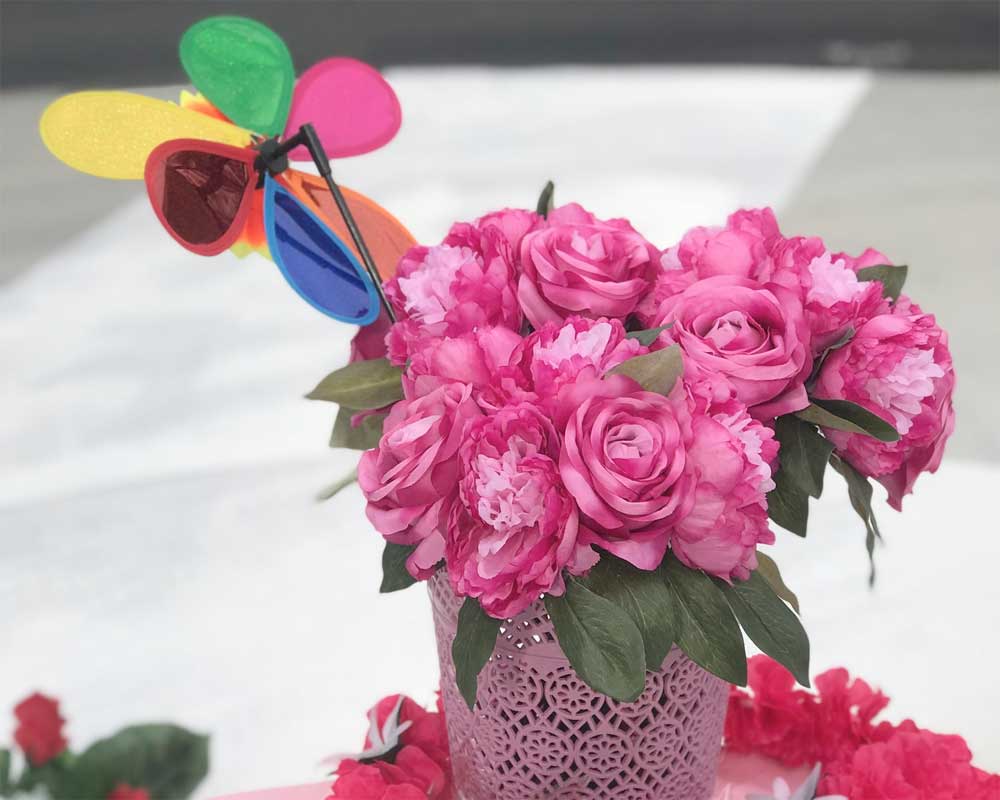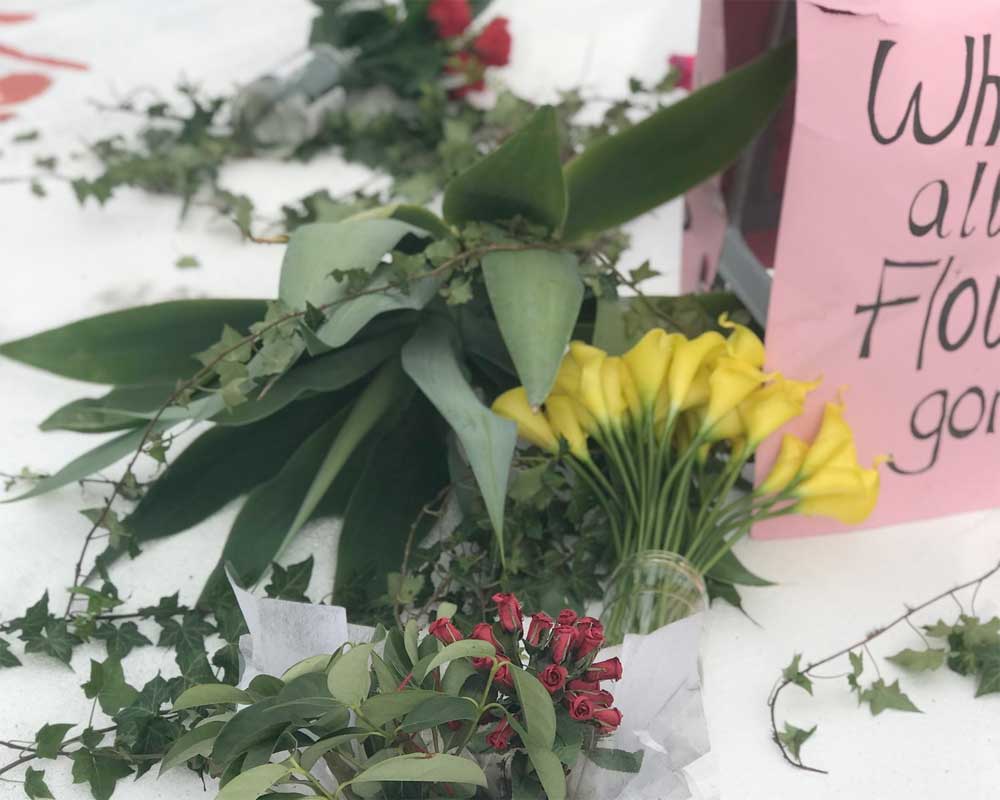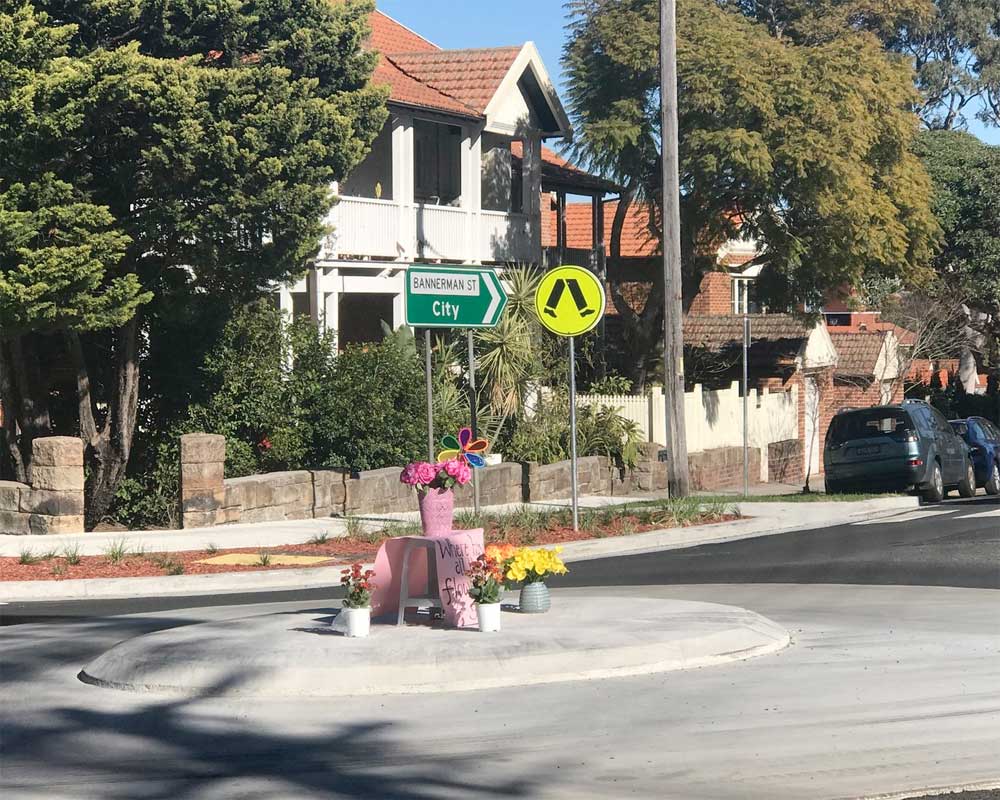 Popular 2GB Radio host Chris Smith took up the story on Friday afternoon, taking calls from people keen to express their dismay about the new structure.
Mosman resident Matt Cowley told Smith the floral installations were "fantastic" and currently being maintained and watered by locals, not North Sydney Council.
"It's the best protest I've ever seen in my life," he said.
"From one flower pot and a sign saying 'where have all the flowers gone', its grown at pace.
"Now there are flowers everywhere and it's absolutely fantastic," Mr. Cowley said.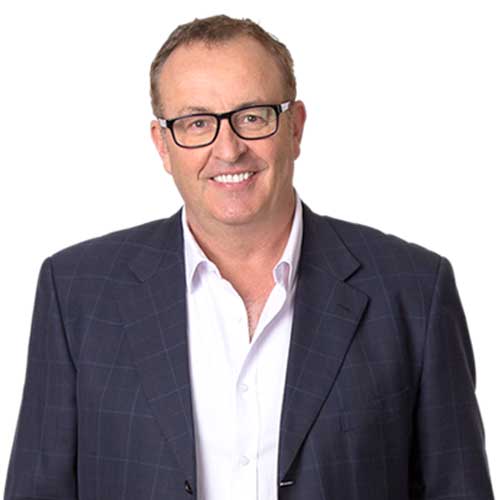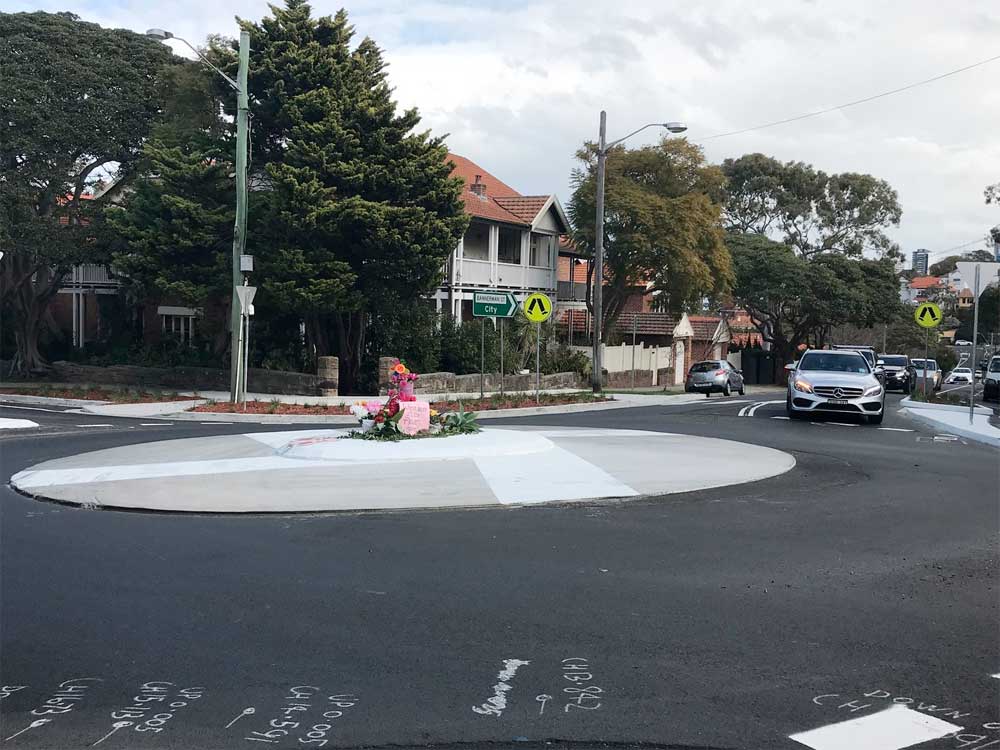 Smith's Producer Gavin Pitchford, a former resident of Bannerman St, told 2GB listeners he too was upset by the changed conditions.
"It was the best roundabout in Sydney because of the beautiful flowers – and you used to drive past and it was a real eye opener," he said on air.
"I've seen it, and it looks horrendous now. It's like a concrete jungle.
"I was there probably a week and a half ago when we went to Balmoral for breakfast – and as we drove up my wife Laura said 'Oh my God what's happened to the roundabout and to all the beautiful flowers?'
"So the locals have had a gut full and they've decided to protest with flowers – and it looks great." Smith added.
Mosman Collective has contacted North Sydney Council for comment, but as yet has received no response.
Get The Latest News!
Don't miss our top stories delivered FREE each Friday.