History: We uncover incredible time warp photos of a Coles store in Mosman!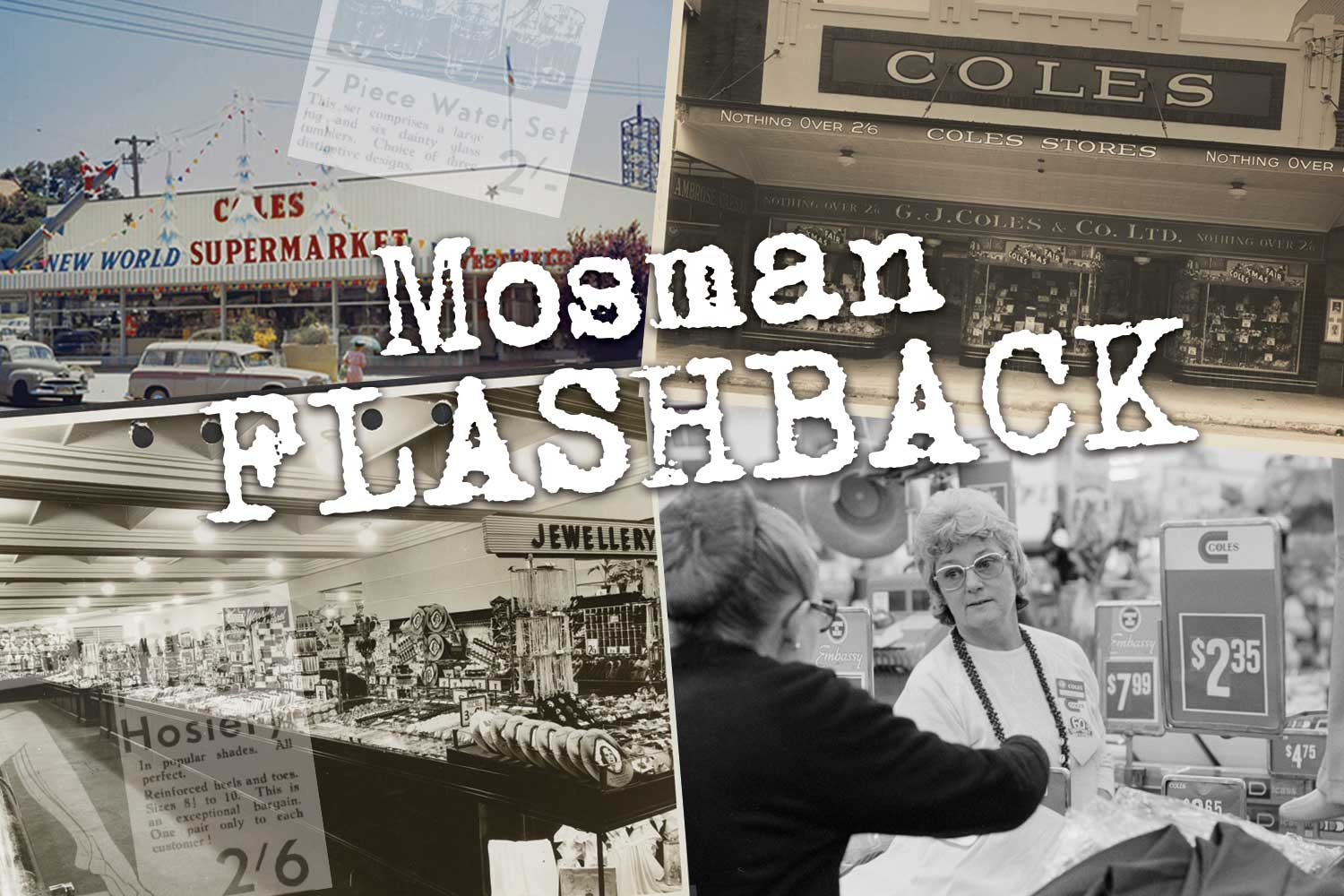 Long before it became one of Australia's biggest supermarket chains, Coles originated as a humble 'variety store'.
Founded in the Melbourne suburb of Collingwood in 1914, grocery retailer George James (G.J) Coles built the brand after learning of "dime stores" in the United States, where prices were just two, five or 10 cents.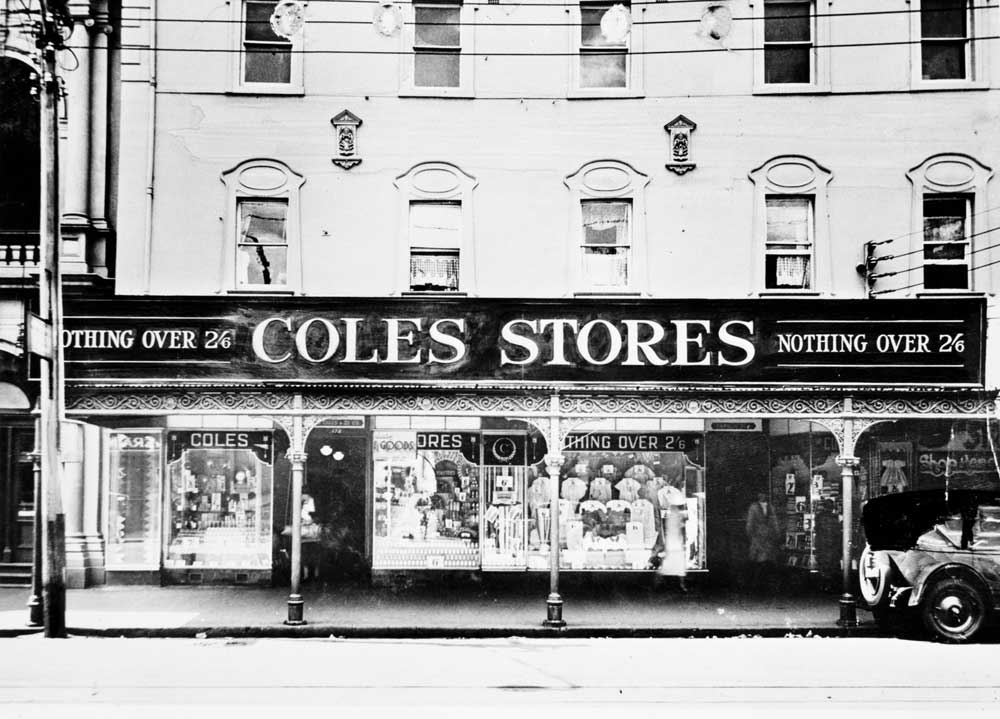 With a promise to lower the cost of living for Australian families by offering "nothing over 1 shilling", the store was an immediate success.
On its first day of trade (9 April 1914), all stock was sold – the main attraction being an enamel mixing bowl.
"The opening day was a riot," G.J Coles would later write, "with women trying to buy our Star Bargain: A 26" deep enamel mixing bowl at 1/-. Our takings were £100 and when we closed the doors at 5:30pm, there were sundry articles of women's clothing, two hats and a baby among the debris."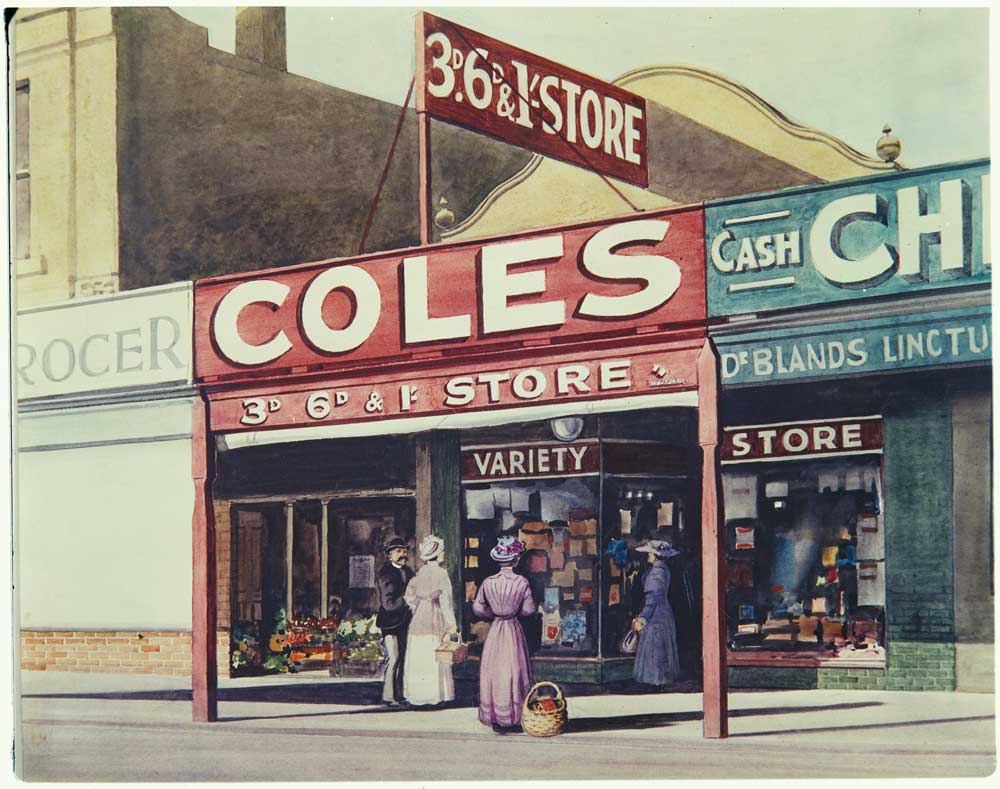 Despite the outbreak of World War One just months later, Coles managed to stay afloat and opened a second store in 1922.
The following decade would see the launch of 30 more locations in Victoria, Queensland, Tasmania and NSW.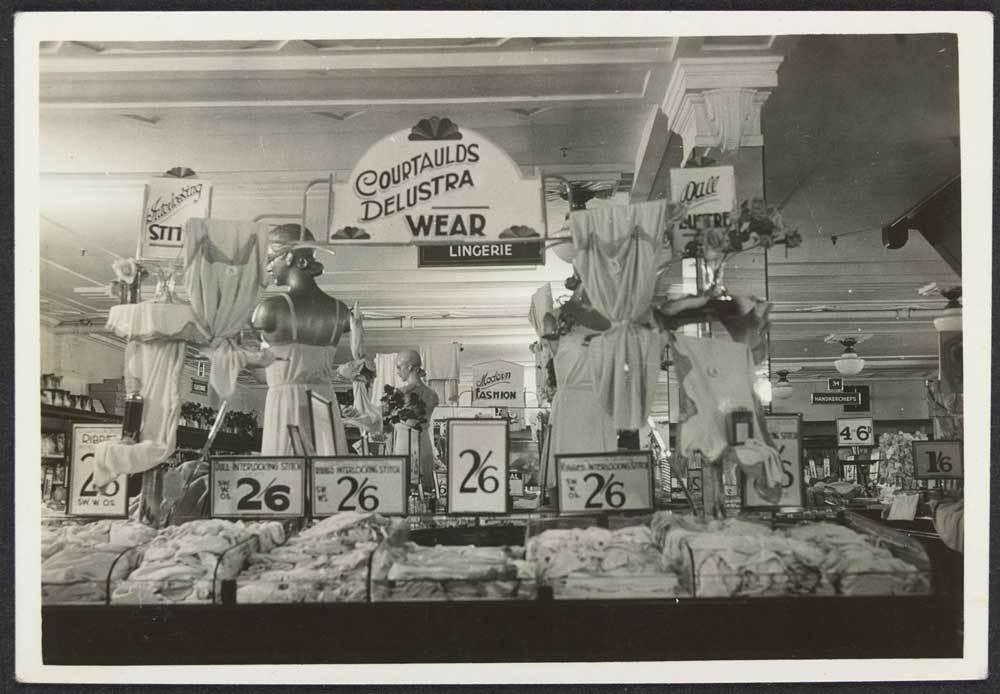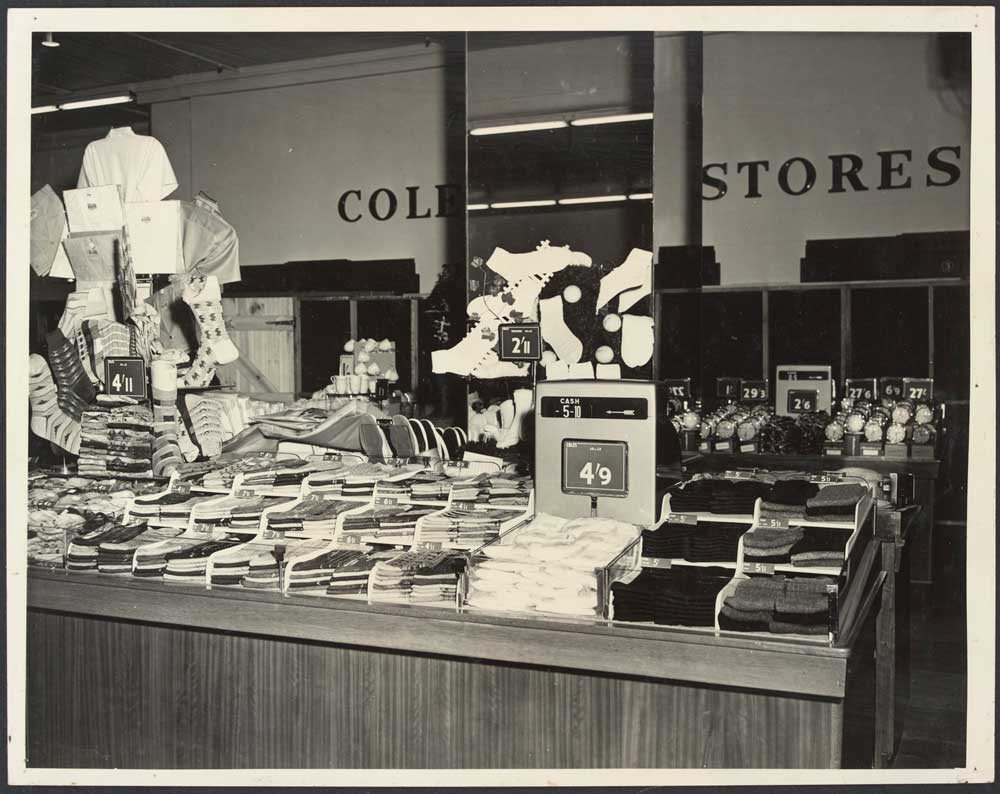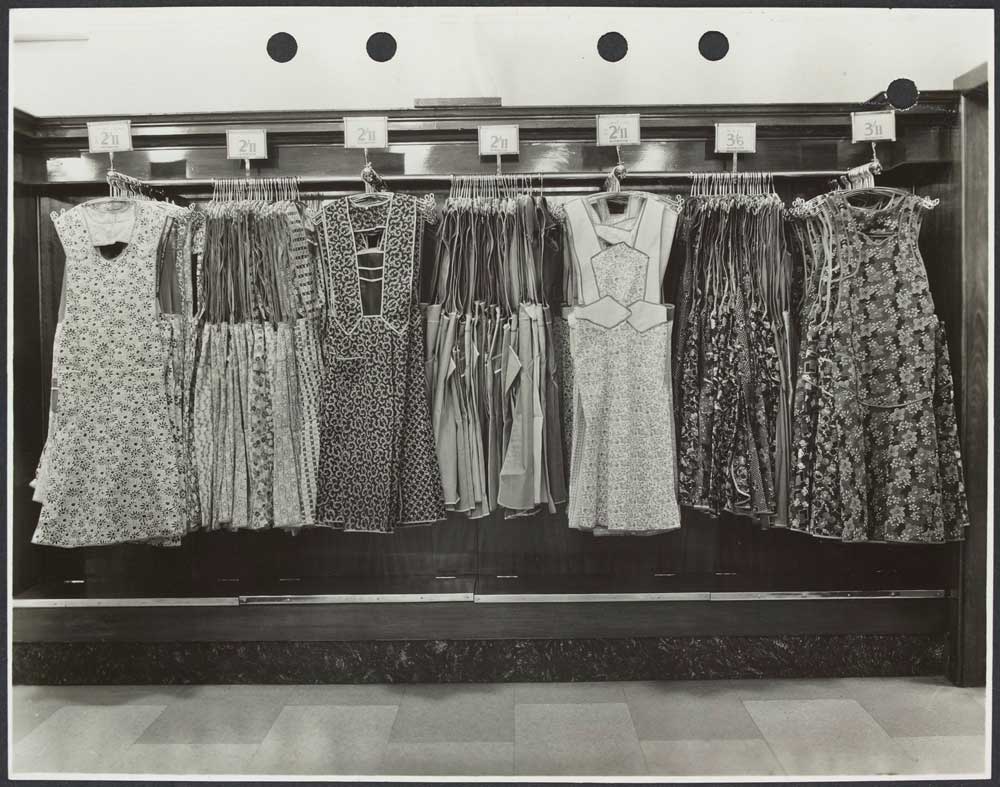 A.W Coles was appointed Managing Director in 1931, leading the company on its first major expansion and by 1933 Coles was represented in all States of Australia through 30 stores.
"A store has no right to success just because it is open for business and has a bright display," he said at the time.
"Our goods must reflect the wishes of the community in which the store is located."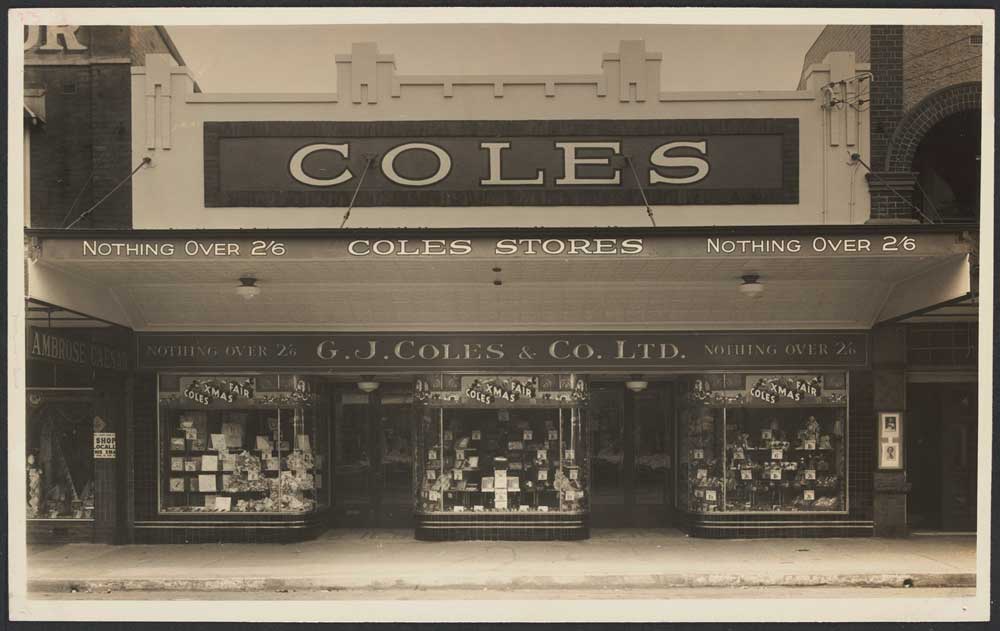 On 21 November 1934, G.J Coles came to Mosman, opening the doors to 22 Spit Rd at 9:30am.
Goods on sale included seven-piece fruit sets, toys, cotton reels, ladies' aprons, hats dresses and nickel torches.
As anticipated – and despite the Depression – local shoppers came out in force to search for a bargain.
It stayed that way for the next 35 years.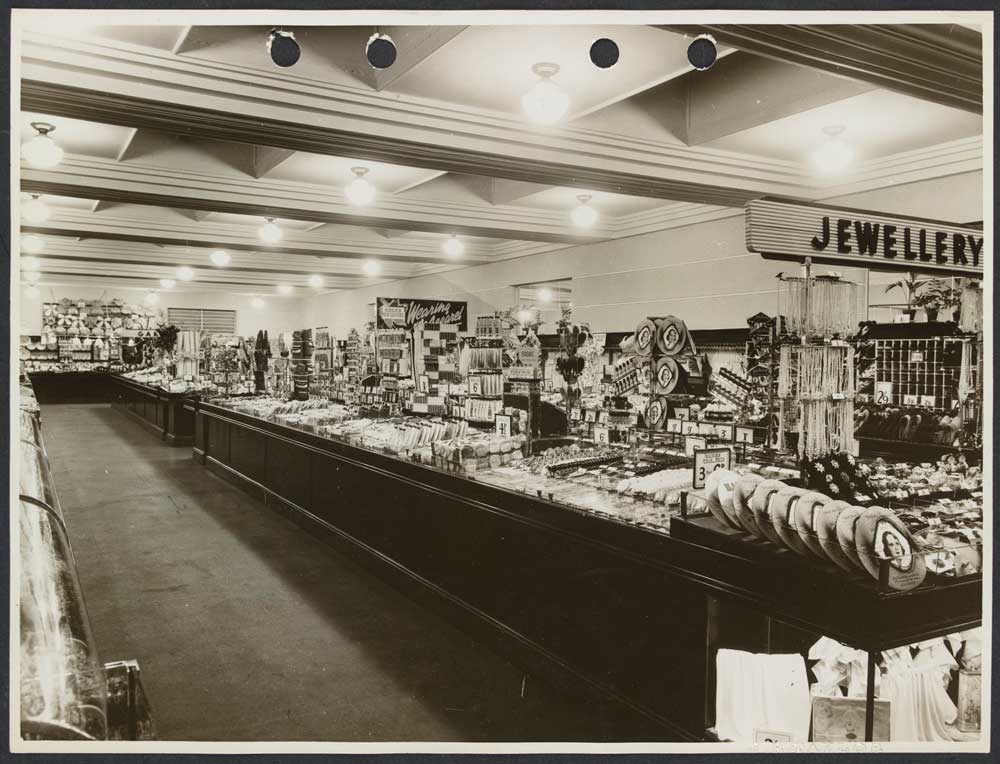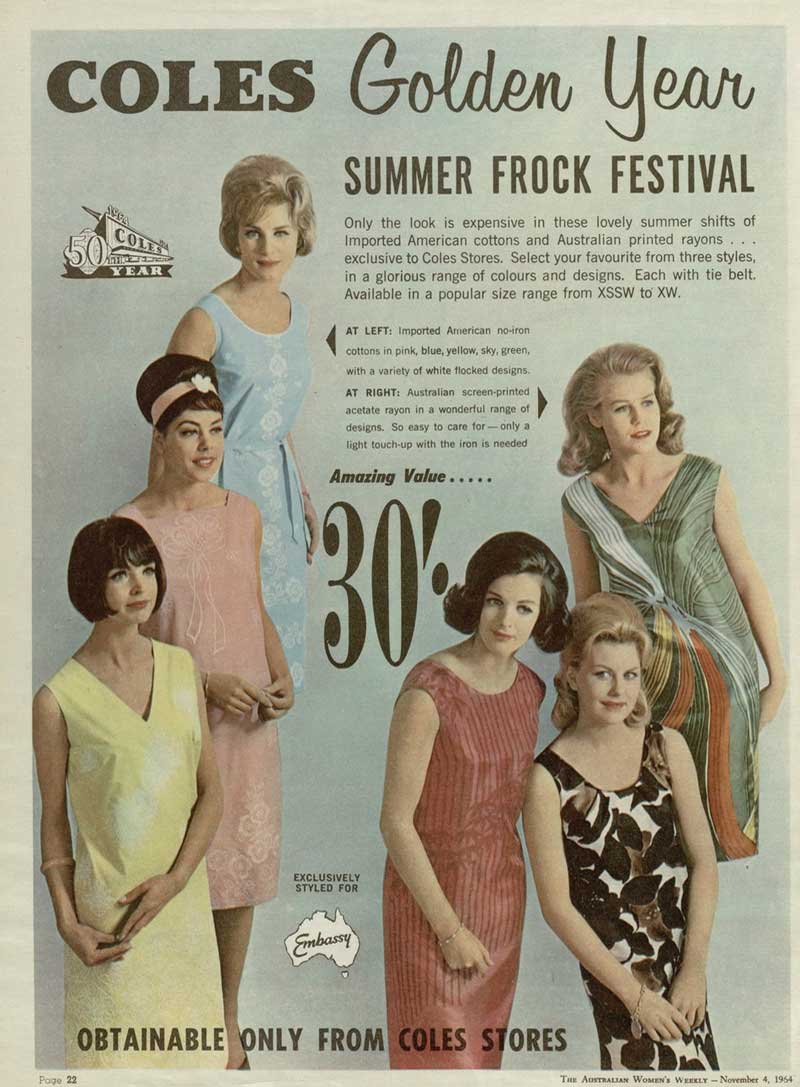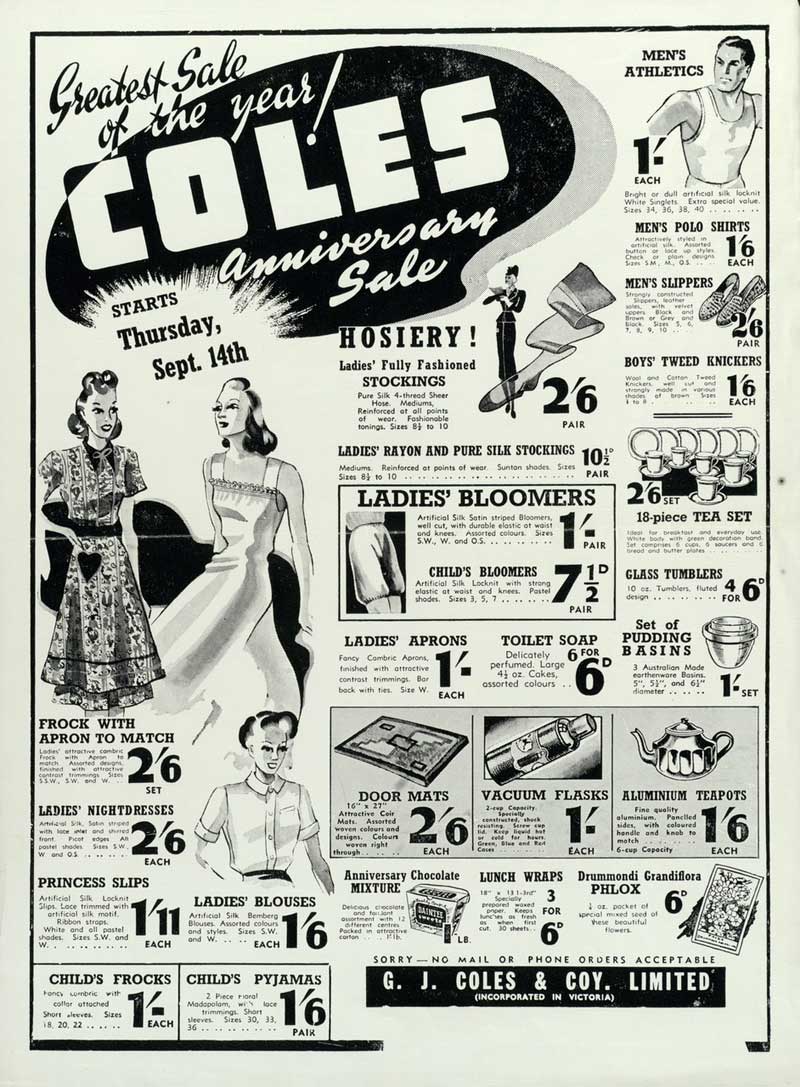 The death knell of suburban variety stores was delivered in the late 1960s, when Coles opened Australia's first Kmart (a joint venture with S.S Kresge) shortly followed by the launch of Coles New World Supermarket.
"The 60's were a time of change in Australia," a spokesperson says, "and though he had been Managing Director since before the end of WWII, Edgar Barton Coles was inspired by the sense of progress and embarked on a program of delivering "tomorrow's shops, today" to an increasingly affluent Australia."
On 15 April 1969, Coles Variety in Mosman closed its doors for the last time.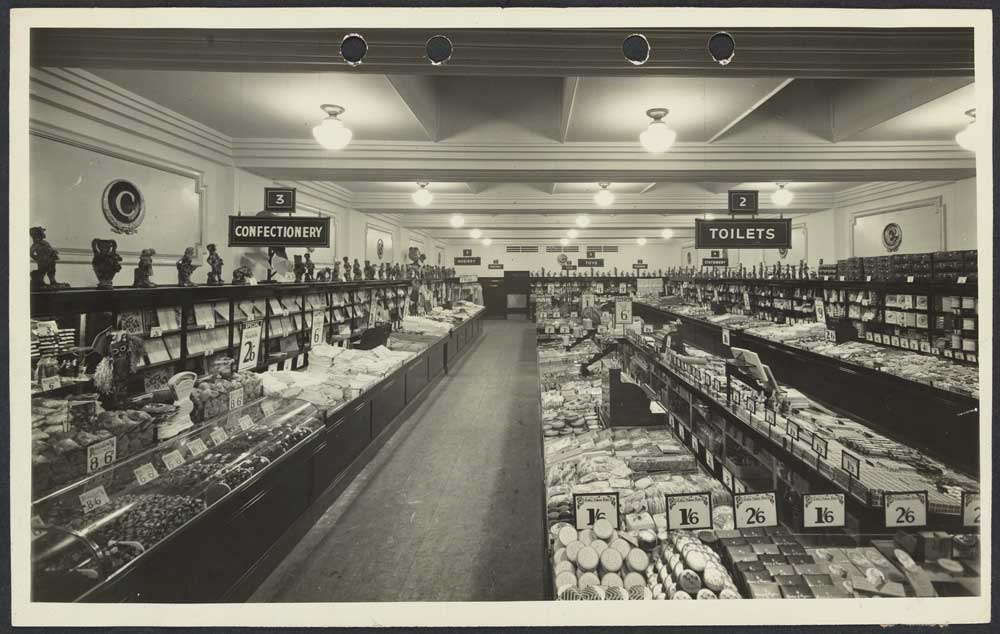 By 1973, the company had established supermarkets in every capital city.
Coles opened a new format store in Neutral Bay on 28 October 1994.
Catering to the lower north shore's largely affluent residents, the Big Bear outlet boasted 2400 sq m of selling space.
"A distinctive feature is that virtually every part of the store is used for merchandising impact," G.J Coles history documents say.
"Racking has been designed to create merchandise space from the stock storage space at the top of gondolas.
"It has a boutique bakery which also sells freshly brewed coffee, a new range of high quality chilled prepared meals, chilled pizzas, gourmet cheeses and a jumbo chilled salad and desserts bar plus specialty departments such as kosher foods.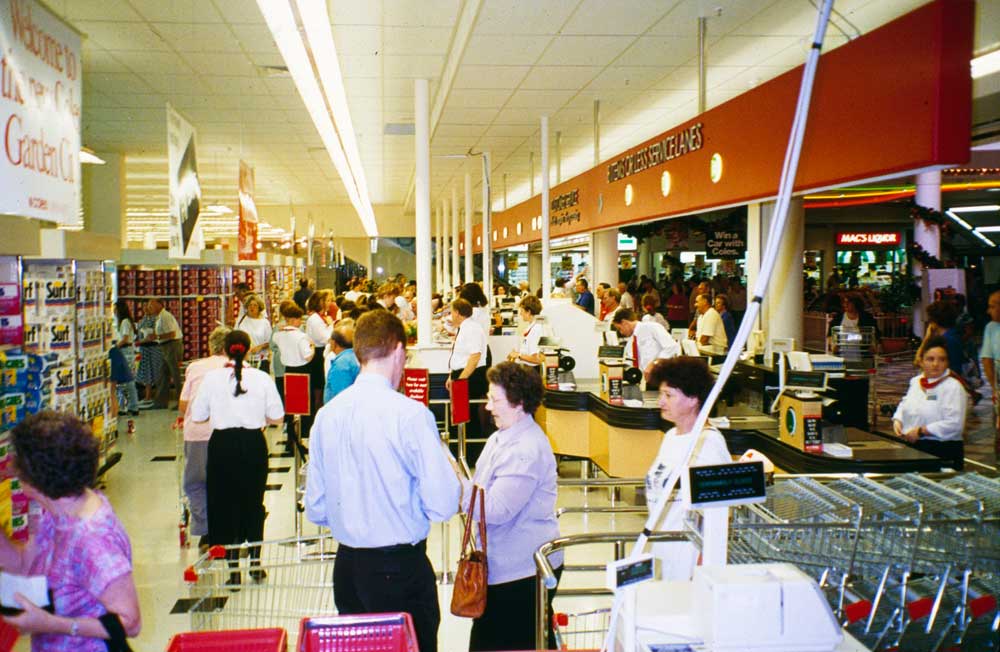 "All freezers are upright enabling more stock to go on show and more forceful merchandising in addition to more efficient operation. Another feature is the sale of flowers, virtually as a shop within a shop near store entry."
Coles merged in 1985 with Myer Emporium to form Coles Myer Limited. In 2006 the Myer stores were sold, and in 2007 the Coles Group was purchased by Wesfarmers.
The Neutral Bay store remains on its original footprint.
Get The Latest News!
Don't miss our top stories delivered FREE each Friday.