Taronga Zoo saves green turtle found with SEVEN hooks inside and issues stern warning to local anglers.
Local anglers are being reminded to responsibly discard their fishing lines and hooks this Easter long weekend.
Vets at Taronga Zoo have just performed a life-saving operation on a mature turtle found with seven hooks in its stomach, requiring a five-hour operation to remove them from its intestines.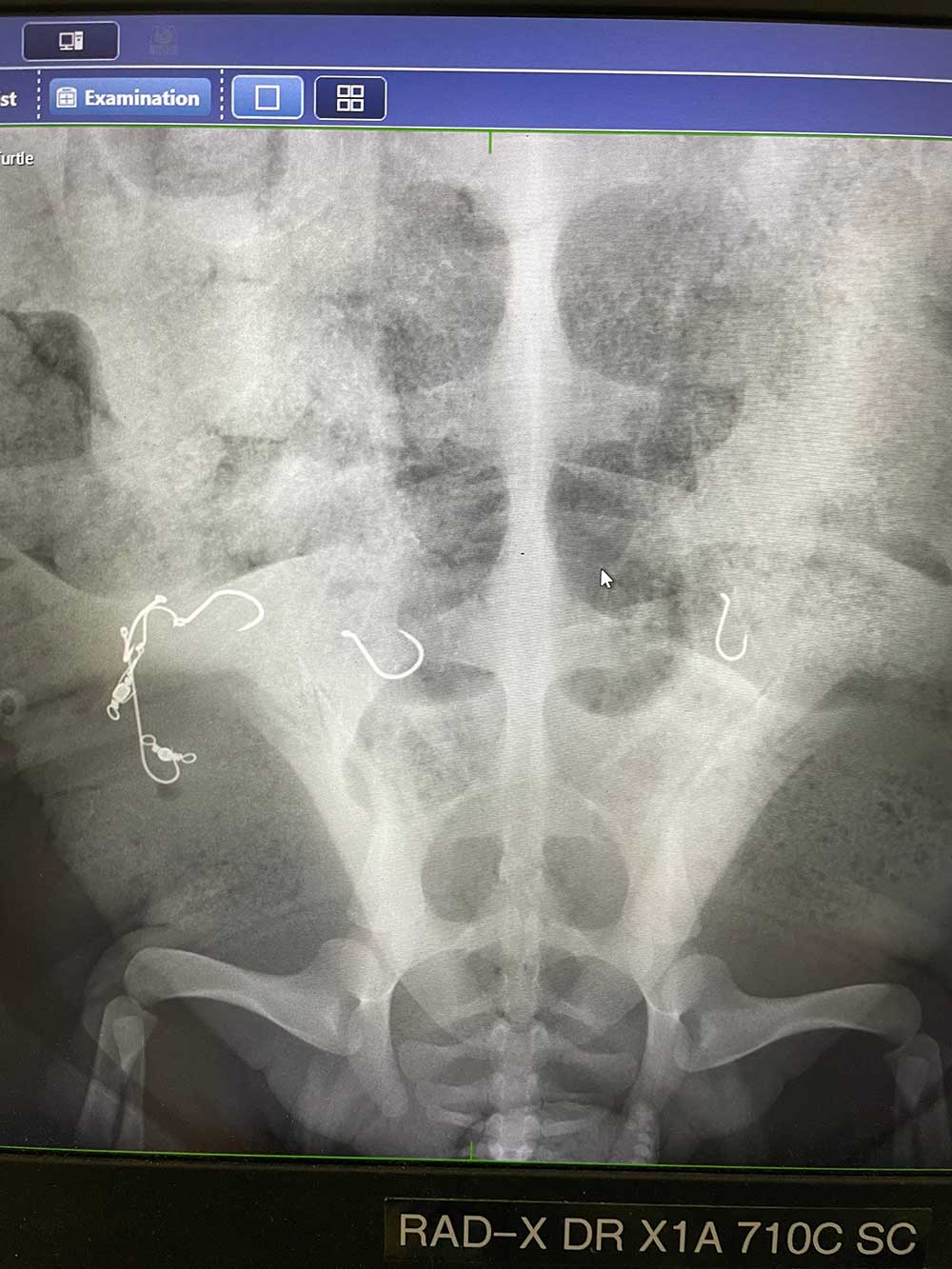 Medical staff treating the 50kg turtle say the animal was brought into the hospital from Lake Macquarie by a resident who found it suffering just offshore.
"I was very concerned that this turtle wouldn't survive because of the extent of the damage," senior vet Larry Vogelnest said.
X-rays revealed seven hooks and the attached fishing line had been ingested by the turtle, including four in a gang-hook formation.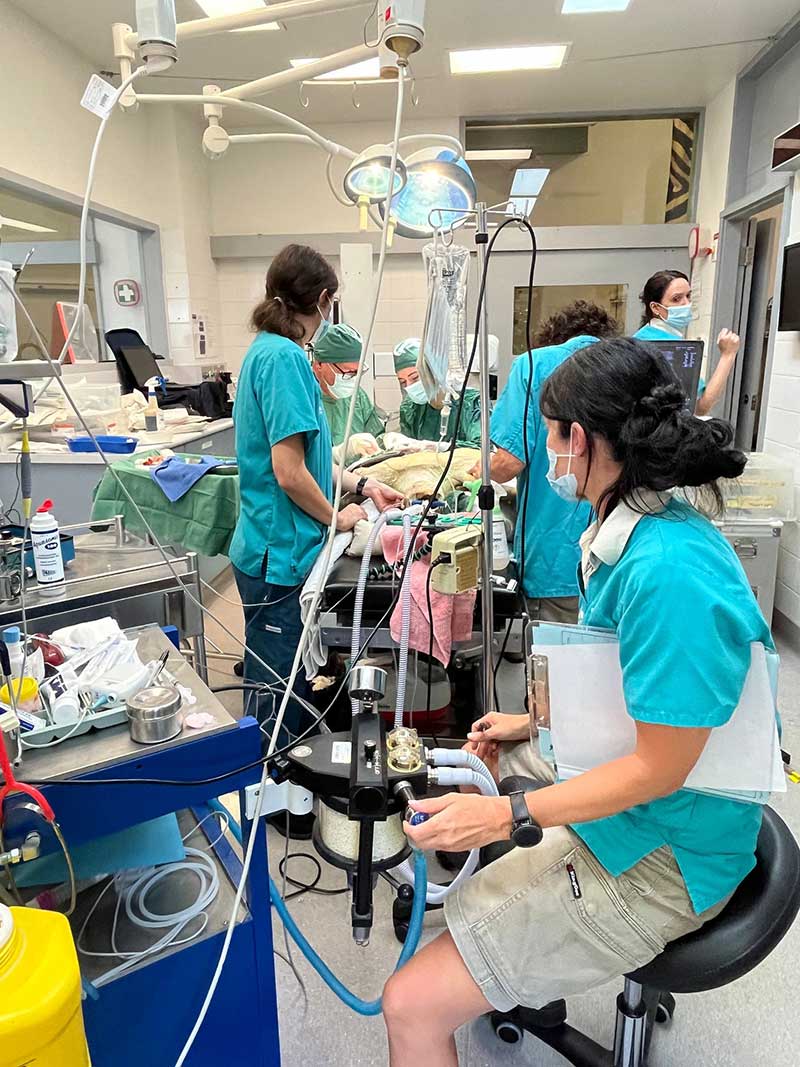 The hooks and the fishing line had severely damaged its intestines, but it is not the first injury suffered by the 40-year-old turtle.
Two months ago, it was discovered with a damaged shell, likely caused by a boat strike.
The turtle is the sixth one to have been brought into Taronga's Wildlife Hospital this year.
Fishermen (and women) are warned of the dangers caused by discarded lines and hooks.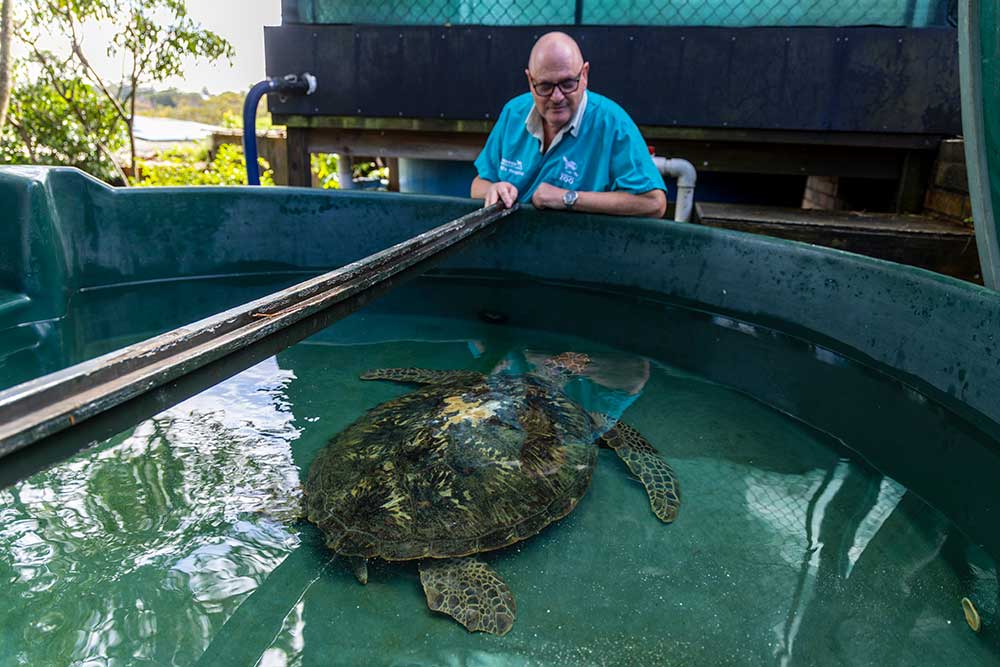 Dr Vogelnest says anglers on Sydney Harbour should seek assistance if they accidentally hook native animals while fishing.
"If you accidentally hook a turtle or a bird, such as a cormorant, please do not cut off the line and let it go," Dr Vogelnest said.
He said to bring the animal to Taronga Wildlife Hospital or call a local vet for immediate assistance.
Get The Latest News!
Don't miss our top stories delivered FREE each Friday.
"When cutting the line, it is important to leave a long length of line out of its mouth as that will help us get the hook out," Dr Vogelnest said.
"Prevention is always better than a cure, so I would encourage anglers to be responsible and to always safely discard fishhooks and line."
Dr Vogelnest said Taronga had seen a recent increase in hooking incidents.
"Fishing line and fishhook ingestion are the most common problems we see in animals admitted to our hospital," he said.
Get The Latest News!
Don't miss our top stories delivered FREE each Friday.